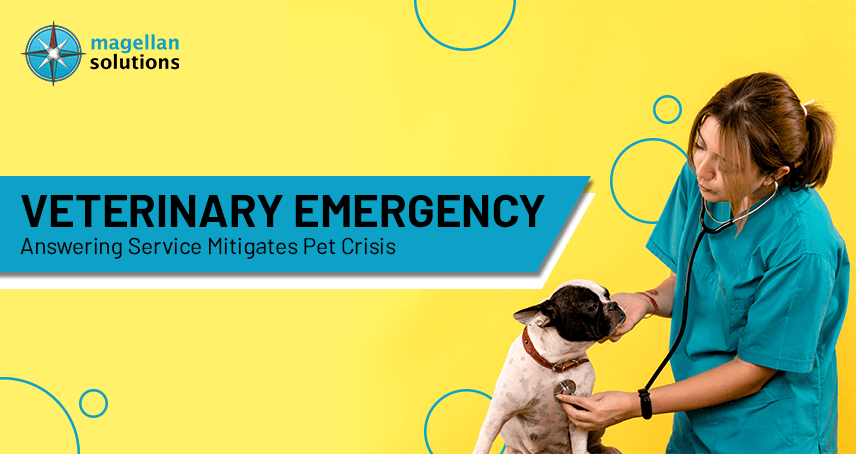 Veterinary Emergency Answering Service Mitigates Pet Crisis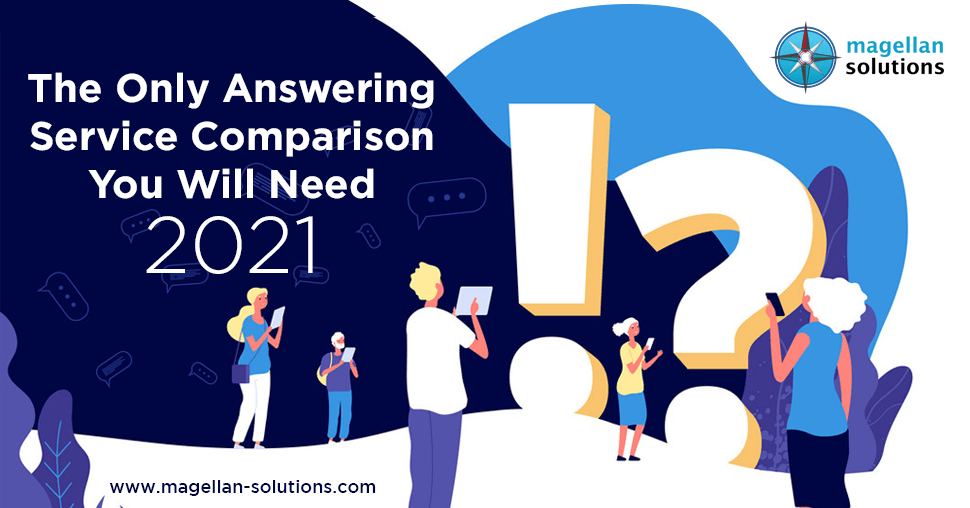 The Only Answering Service Comparison You Will Need (2021)
Regarding Call Center Services Pricing (2021), crucial services are not yet included.
Besides taking in and making calls, there are additional services that can help businesses make a difference in their bottom line.
These services, however, are commonly not part of the service package most call center companies offer. And they often come with additional fees.
In this article, we will help you look at the current pricing structure of contact center companies and the optional services not included.
Current Pricing Structure for Outsourced Call Center Services
In outsourcing a call center provider, you have several choices that may affect the price of your chosen service.
Like in inbound call centers, you can use shared or dedicated call centers. The choice you will make will play a factor in the overall price.
Let us take a look at these pricing rules one by one:
1. Inbound Call Center
Inbound call centers handle the majority of incoming calls. This means that rather than the other way around, consumers or potential customers are calling the business.
There are two ways to identify inbound call center services price:
Shared Inbound Services
A shared services center is a paid unit that handles specific company activities like human resources, IT, accounting, and payroll. Call centers centralized everyday tasks from various teams to improve organization and processing rather than having one for each group.
A shared services model is considered cost-efficient because it can centralize back-office operations typically used by many different divisions of the same company and eliminate operational redundancy.
Regarding price, the typical shared/blended service pricing ranges from $0.27-$0.45/minute at low-cost International agencies to $0.75-$1.25/minute domestically. 
Minutes are calculated by adding the talk time plus the call wrap-up time. And this is usually a loaded expense, including management and support personnel.
Dedicated Inbound Services
With Dedicated Inbound Services, the agents assigned to your account are "committed" to your business and will serve just your customers with 100% attention. 
Image is vital in a competitive market. You may distinguish yourself from the competition by providing consistent, high-quality customer service, but it is usually insufficient.
Customers may have specialized needs, or your product offering may be complex. Catering to this need is essential. 
But by having dedicated customer service representatives to emphasize your brand, you can quickly provide the distinguished help your firm can be recognized for.
Dedicated Call Center rates range from $8-$15/hr internationally to $22-$28/hr in the US/Canada. 
2. Outbound Call Center
Let us take a look at these calculations for a moment:
| | |
| --- | --- |
| Particulars | Cost |
| Salaries and Benefits | $141,284 |
| Customer Service Manage | $45,726 |
| Hiring costs | $20,645 |
| Office space | $48,000 |
| Software and Hardware | $3,600 |
| TOTAL | $259,955 |
This is the total annual cost if you have an in-house outbound call center.
However, outsourcing them allows you to save up to 20% – 30% of the total expense depending on the call center pricing structure. It is because you will no longer need to pay enormous amounts for office space, software and hardware, and hiring costs.
It can still go a lot lower.
Outbound Call Center usually follows a pricing structure friendly to entrepreneurs' wallets. They have three ways to identify outbound call center pricing per call:
Hourly

Commission 

Hourly + Commission
Hourly Model
This is the most prevalent call center pricing structure for outbound telemarketing, notably lead generation, and appointment setting. 
Aside from program size, complexity, and contract term, costs vary depending on the provider's region.
With an hourly model, you will have more stable pricing rates. Plus, you only need to pay for the productive time spent on your business needs.
Commission Model
The commission model is also known as the Pay Per Performance model.
A complete commission system makes sense for both sales and lead generation services. 
The amount of commission is not fixed. The circumstances entirely determine it. To account for the added risk to the call center, the amount received per hour should provide at least a 10% to 20% premium above their typical hourly rates.
Although, for most outbound call centers, this is not the best pricing model type. 
Agreeing to this call center pricing model, both parties should prepare a detailed sales or appointment conversion rate report, a script or call guide, training materials, and samples of recorded conversations.
In that way, both are clear on the amount of commission against the company's performance.
Hourly + Commission Model
As the name suggests, it is a combination of both pricing structures. 
After campaigns, many outbound call centers will contemplate changing to a reduced hourly fee in exchange for a defined incentive. This would allow the call center to earn a competitive compensation package depending on the outbound program's continued performance.
The hourly plus commission model provides call centers with a more stable income, increasing trust between parties. The added incentive programs help agents be more motivated to perform optimally for the business.
It is a win-win situation.
3. Location
If you ask, "How much does it cost to outsource a call center in different countries?" Here is the updated matrix of the price per country:
Region

Outsourced Call Center Pricing 

(per hour)

The United States/Canada

$20–30

Western Europe

$40+

Eastern Europe

$12–25

Australia

$35–55

Africa/Middle East

$15–20

Latin America

$8–18

Asia/Philippines

$8–14

India

$6–10
Location is the most critical cost factor in outsourcing call centers. 
As a result, choosing a call center in the United States or Europe over one in the Philippines will significantly influence your call center costs. 
If you are a small to midsize enterprise, these figures are a helpful starting point for estimating costs. 
However, it would be best to look for a call center that is more than simply a provider; it should be a partner who can add more value to your business through data insights, training, innovation, and experience.
What's Not Included?
Geographies and types of call centers can have considerable differences in cost. 
However, several factors influence whether you will pay more or less to your call center partner. 
One element is the customer service representative's level of experience. Those with a lot of experience and technological background will be paid more.
There are other services that your outsourcing provider may not include in the advertised hourly rate.
Higher prices, for example, usually include extra expenditures, whereas a lower one may consist of additional fees for linked services. Charges that could be included or billed separately.
Here we compiled some of these add-ons:
Campaign Setup and Building
This involves gathering a contact list for lead creation or conducting surveys for outbound calls. It also includes deciding on the main message for each call and tracking progress.
Script Building
Some call center providers include extra services like building scripts for outbound and inbound calls. This is handy for SMEs that want to utilize their opportunity to talk with customers attempting to resolve their issues or make a sale.
Telecoms Cost 
Yes, the cost of the services from the telecommunications provider is sometimes not included in the service package.
It is essential to be clear on this with your call center partner.
Recruitment
Some call centers also do not shoulder the cost of recruitment. Some charge fees for job openings, postings, interviews, and filling positions. Again, you must be clear about this with your partner. Miscommunications with these kinds of things tend to break trust.
Porting
Porting or transferring any client phone numbers to the outsourced customer support system.
Let us say you have clients that you want your call center partner to get in touch with. That sometimes comes with a cost. There is a risk connected to transferring client contact details to the customer support system. 
That is why some call centers charge an extra fee for it.
Dedicated operations teams
These are teams that will be in charge of supervising your outsourced agents.
Their tasks usually involve answering product inquiries and ensuring all agents perform to their full potential. They are Subject Matter Experts slash Team Leaders, but only for your company.
Auditing
Do you still want to ensure and improve the quality of calls, emails, webchats, and other customer interactions?
Call centers offer auditing services to help you understand everything about handling and taking calls. This, however, comes with an extra fee.
Reports 
Detailed reports on the status of critical data gained from interactions or surveys progress toward important performance objectives, and statistics sometimes come with additional fees.
Account Management
Do you want your account handled differently than others? Do you want your call center to prioritize your business? Do you want your customers to experience a one-of-a-kind service?
Call centers usually charge a fee for account management. They can do all of these for your business, creating positive organizational change. But it will not come cheap.
System Licenses Cost
Licenses that are unique to your business usually have an extra price tag. Call centers typically do not shoulder expenses related to premiums and maintenance of additional system licenses. 
Note that some services stated here are optional, while others are mandatory. It all depends on your chosen call center partner. 
All, on the other hand, are necessary for achieving high-quality results. Depending on your needs, you may need an outsourced customer service provider to invest more in some of these than others.
Cheap Call Center Service Provider
Let's collaborate on a better future and outsource your call center service needs to us.
Magellan Solutions is a leading BPO service provider for small and medium-sized businesses.
With our extensive range of services, consistent focus on quality over quantity, cutting-edge technology, pool of skills, and business transparency, we can help you accomplish more significant things.
We have over 18 years of expertise in the sector. We're also ISO 27001-certified, GDPR-compliant, and HIPAA-compliant. Data protection is at the center of what we do.
Send us a message if you want to see a difference in your business. 
Please leave your contact details below, and our business development team will contact you as soon as possible!
TALK TO US!
Contact us today for more information.