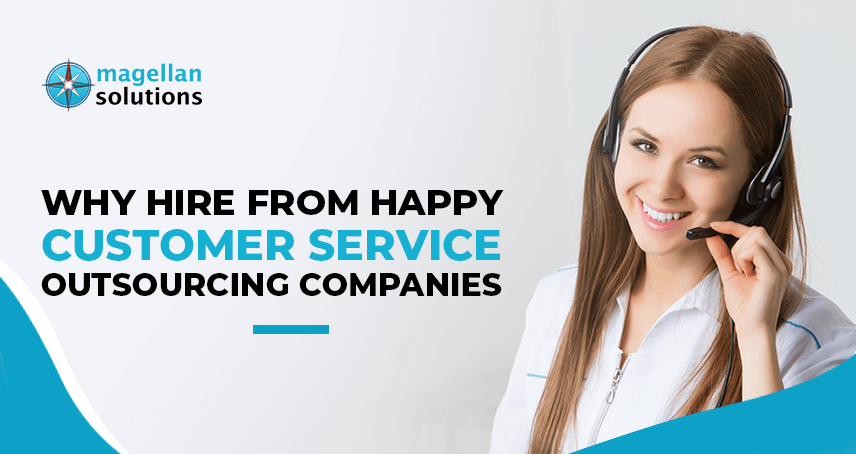 Why Hire From Happy Customer Service Outsourcing Companies?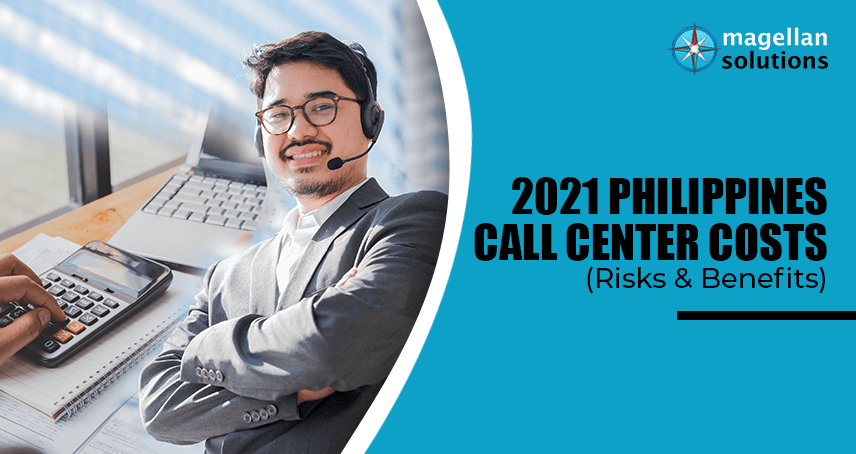 Updated Call Center Cost For 2021
Why invest in on-call after-hours answering services
?
Magellan Solutions' after-hours call answering service can help you fill the gaps in your client support schedule.
Today's customers expect better. Even if your customers live in your time zone, the internet has created an expectation of 24-hour availability. With our after-hours telephone answering services for your office, that's precisely what they'll get. When your staff goes home, we clock in. We continue delivering excellent customer service until your team is ready to take over again.
We act as an extension of your front office team. We handle your after-hours call-handling service just the way your team would.
During the account setup, you decide on everything regarding the answering of your calls. Just forward your phones to us manually, or set up auto-forwarding to transfer calls to us at closing time. Our friendly, professional after-hours call center agents will do the rest.
Moreover, we elevate customer care. We provide exceptional after-hours reception service overnight, on weekends, and on holidays. 
Any time your business is closed, we're open. This is so that customers are not transferred to a cold voicemail dead end.
When calls are not answered, your customers will rarely leave a voicemail. They'll move down the search results to your competition. With an after-hours telephone answering service, we covered you even outside your usual working time frame. Who needs to invest in an after-hours reception service?
Delivering the same level of customer support outside of business hours can be a challenge. Here at Magellan Solutions, our agents are trained to serve and answer any inquiry 
Here are some of the appointment settings we've handled with our after-hours reception service:
How much can businesses save with after-hours reception service?
Listed are the industries/businesses and the general cost they have on regular working hours:
Call Generation
Business/ Niche
Office Hours Calls
After Hours Calls
Opportunity Cost Per Call

Insurance

50

50

$3,000 – $5,000

Real estate

$50,000

Healthcare

$20,000 – $30,000

Legal

$100 – $1000

Lead generations

$16,000

Hospitality

$30,000

Mobile services

$90,000

Travel / Transportation

$20,000

eCommerce

$5,000

Education

$30,000
The next figure shows the cost made with and without the help of an after-hours call center:
Potential Business
Business/ Niche
Without After Hours Service
With After Hours Service

Insurance

$150,000 – $250,000

$300,000 – $500,000

Real estate

$250, 000

$500,000

Healthcare

$100,000 – $150,000

$200,000 – $300,000

Legal

$500 – $5000

$1000 – $10,000

Lead generations

$80,000

$160,000

Hospitality

$150,000

$300,000

Mobile services

$450,000

$1,800,000

Travel / Transportation

$100,000

$200,000

eCommerce

$25,000

$50,000

Education

$150,000

$300, 000
Lastly, we show how much the business would have an increase in profit by having their after-hours outsourced with a $30,000 service cost:
| | | |
| --- | --- | --- |
| | | Result |
| Business/ Niche | Net Potential Business with After-Hours Service | Return On Investment |
| Insurance | $270,000 – $470,000 | ~55% – increase in potential profits |
| Real estate | $470, 000 | 53% increase |
| Healthcare | $170,000 – $270, 000 | 55% increase |
| Legal | $7,000 | 71% increase |
| Lead generations | $130,000 | 81% increase |
| Hospitality | $270,000 | 18% increase in potential profits |
| Mobile services | $1,770,000 | 26% increase |
| Travel / Transportation | $170,000 | 27% increase |
| eCommerce | $20,000 | 71% increase |
| Education | $270,000 | 18% increase in potential profits |
After analyzing the estimated figures of different industries, it is clearly seen that there is always an increase in after-hours phone services. Building partnerships and selling does not end after the regular 8-hour shift. 
An effective business extends its hospitality even when the last employee clocks out. Only then can you thoroughly enjoy the increase shown above
3 Signs That Your Business Will Benefit With Outsourcing
After-Hours Telephone Answering Services
#1 You care about the customer experience
According to American Express's Customer Service Barometer, many customers share a perception that businesses have been placing less and less value on customer service over the past several years. With over a third of the consumer population feeling like businesses don't put emphasis on their experience, now is the perfect time for you to invest in providing a better caller experience so your business can stand out from complacent competitors. Providing after-hours customer care communicates that your business values each call, regardless of when the phone rings.
#2 You see there is a gap between your business hours and when customers want to engage with you.
Every week you probably notice your business has voice messages left by customers who reached out after hours. While you understandably wouldn't want to forward calls to your cell and be interrupted at all hours of the night, you still would like to provide each caller with quality customer service even after you and your staff have left the office for the night. Research done by Salesforce shows that 85% of customers are dissatisfied with their phone experience, or lack thereof, with businesses. By simply offering after-hours phone answering support, you instantly improve the odds of providing positive caller experiences by ensuring each caller is immediately connected with a live, helpful representative.
#3 You know you could use the extra help
No matter how well you and your team manage phones during office hours, having that safety net of a team you can trust to manage the night shift can go a long way to making sure no customer falls through the cracks and is left unsupported. How much revenue would your business recover if you were able to close even 10% more sales because of after-hours call center services? Hiring an answering service to cover your calls while you are out of the office is one simple and affordable action you can take that will make a big difference in how your organization is run and how your customers perceive your services.
Start assigning your after-hour phone service with Magellan Solutions. We offer round-the-clock services for all industries like IT, law, finance, sales, and marketing.
Fill up the form below for a quotation.
TALK TO US!
Contact us today for more information.