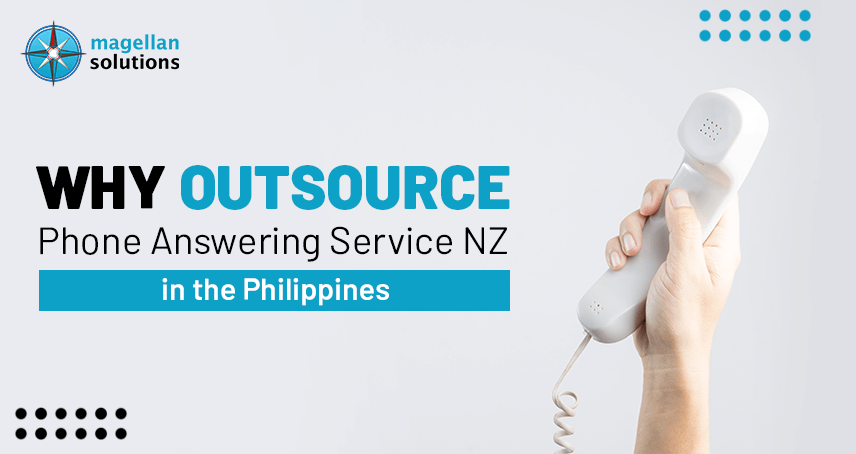 Reap these Benefits When You Outsource Phone Answering Service NZ in the Philippines
Phone answering service in New Zealand does not always have to be inshore. Companies in New Zealand can outsource 24 7 business answering service from top outsourcing destinations like the Philippines. 
Cost saving is the top reason why companies choose to outsource. However, Philippine BPO companies do not only provide you services with half the price. Excellent service delivery is also a guarantee when you outsource in the country. 
Benefits of
24 hour answering service for businesses
The Philippine BPO industry provides excellent services for businesses worldwide. Phone answering service NZ is not a stranger to this. When you outsource call centre services NZ, you can reap the following benefits.
Round the Clock Services
The Philippines won't be a top call center destination if not due to its flexible working hours. 24 7 business answering service is possible due to this reason. 
Philippine call center services providers can supply you with agents to handle your 24/7, 7 days a week, and 365 days a year business reception. 
It also gives your customers and stakeholders that sense of availability. You can assure them they can reach and talk to live agents, whenever they are convenient. 
This way, you are assured every call is managed and handled in a professional manner. Which leads us to the next benefit.
Access to Professionals
Outsourcing to the Philippines for your call centre services NZ gives you the ability to hire professionals to manage your front desk or business line. 
Filipino call center agents are able to converse in English with a neutral accent or any language you may prefer. They are also able to convey empathy and sound sympathetic on calls. You are also assured that you will get a business receptionist to convey the necessary information to whoever reaches your business. 
Use of the Latest CRM Tools
Tools, software and infrastructure are often part of the service package when you choose to partner with a Philippine BPO company. While it still depends on your requirements, you can get the necessary tools to make sure your phone answering service NZ works as it should.
Your outsourced Filipino call center agents undergo training to make sure they are adept in handling these tools. 
Philippine BPO companies uses the following software for call centre services NZ:
HubSpot

Aircall

Nextiva

Bitrix24

TalkDesk

Five9

RingCentral

CloudTalk

Dixa

Zendesk

LiveAgent

Avaya Contact Center

Integra

HappyFox

Channels

Freshcaller
Customized Solutions
Outsourcing your 24 7 business answering service helps you to choose whatever works for you. When you partner with an offshore company, you get to choose your own service packages. This way, you can control the budget allocation you need for a particular service. 
Aside from this, you can scale up or down the number of agents you need. This is perfect if you have to deal with seasonal spikes of call volume. It offers you the necessary flexibility without investing too much or too little. 
Devote Time To Other Business Needs
Having an in-house phone answering service NZ is quite tedious for your staff. This is true for SMEs and startups. A 24 7 business answering service frees you from dealing with customer support. 
Instead your outsourced team will handle it for you. You only get the necessary messages and actionable items that require your attention. This way, you can focus on developing your business. Improve your product or services that have a direct impact on your customers, and eventually your business. 
Magellan Solutions Delivers
Phone Answering Service NZ
With our 18 years in the business, we have served various businesses across industries. Our core market focus are US, Europe, Australia and of course, New Zealand.
We constantly improve our services to ensure you only get the best once you partner with us.
Magellan Solutions through its excellent Business Development Managers can customize call centre services NZ solutions for you. 
We are ISO 27001- certified, GDPR and HIPAA-compliant. We take information and data security at heart in our service delivery. 
Contact us today and let us cover 24 7 business answering service for you. Fill up the form below!
TALK TO US!
Contact us today for more information.