As the premier provider of Recruitment Process Outsourcing (RPO) services, we specialize in delivering efficient and tailored recruitment solutions for SMEs. With our comprehensive tools, HR processes, and infrastructure, we attract and acquire the best talent for your business. Count on our excellent RPO services to provide you with the exceptional staff you need to thrive.
Why You Need Recruitment Process Outsourcing RPO Solutions?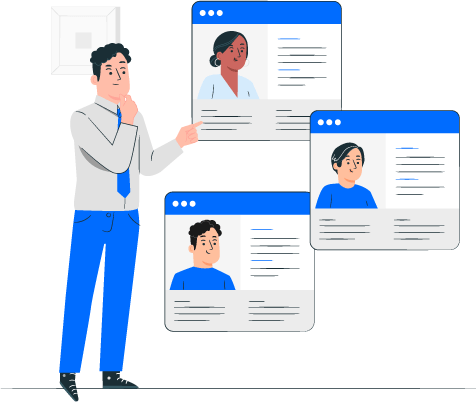 Outsourcing your recruitment process to an RPO provider like us streamlines the tedious task of talent acquisition. We handle the screening, processing, and hiring applicants using our top-notch talent acquisition processes.
Our outsourced recruitment protocols are fully customizable to align with your specific requirements. We leverage cutting-edge software and talent management tools for enhanced efficiency.
As a dedicated RPO provider catering to SMEs, we offer comprehensive solutions to secure the best talent for your organization.
Experience improved candidate quality and reduced overhead costs with our RPO staffing services. Hire the right human resources to meet your needs.
Save time and resources while building your dream team of professionals. Opt for our cost-effective RPO services tailored for SMEs!
Partner with a first-class SME-focused RPO Services Provider in the Philippines for your talent acquisition processes today!
Our Current Benchmarks For RPO Services
United States, Australia, Europe, and Asia
Recruitment Process Outsourcing RPO Solutions to Choose From
Talent Engagement, Candidate Management, Strategic Sourcing, Compliance, and Risk Management, Hiring Manager Engagement, Recruitment Analytics Support, Employer Brand Consultation, Workforce Planning, Pre-employment Screening, Early Careers or Graduate Recruitment
Flexible Pricing Option for SMEs
We accept packaged, results-based, and other business models
Our Approach To RPO Recruitment Process Outsourcing
Let the best recruiters get the best professionals for you through RPO services.
Our holistic RPO staffing guarantees your business a consistent hiring process. Through outsourced recruitment, you can expect a speedy recruitment procedure to get highly qualified candidates for your business. Aside from hiring costs reduction with our flexible pricing, we provide the following value propositions:
We employ the best recruitment staff, knowledgeable with the necessary skills to ensure you get the most qualified candidates for you
We use various and latest tools, and our infrastructure is in place to ensure everything is on track based on your requirements.
We customize the necessary KPIs and benchmarks to give you a 360-degree of every process involved in our RPO services delivery.
Expect your dream team of recruiters to deliver efficient hiring processes and acquire the best professionals to work for you. Let us make this possible only with the best provider for SMEs.
Get knowledgeable staff, the necessary tools, and the methodologies you need for consistent talent acquisition processes. Devote your time to things that matter while you are assured you have the best talents working for your business growth and development.
Build your talent acquisition team without the hassle and added costs with RPO services. Augment how you scrutinize candidates and ensure you get the staff that ticks off all your employment criteria.
Ensure your employees-related matters are attended to with efficiency guaranteed. Let your RPO services provider get you the best staff to do the hiring process for you. Depending on your needs, you can contact HR services such as payroll management, secure employment-related compliance, and implement background screenings.
Get the needed support of your in-house recruitment team when you contract partial cycle RPO for your sourcing and candidate screening requirements.
Let your outsourced recruitment team handle your hiring manager's requisitions processes and present and negotiate job offers with interested applicants. Get a consistent and efficient hiring protocol for your business.
Ensure You Get The Best Professionals To Work For You. All The While You Reduce The Costs And Relieve Your Business Of Tedious Staff Acquisition Processes, Only With Us!
Our business success managers are here to help you build the best recruitment team for your business. Our RPO staffing solutions ensure your recruitment process is aligned with your business and employment requirements. Free yourself from the hassle, and let us handle it for you!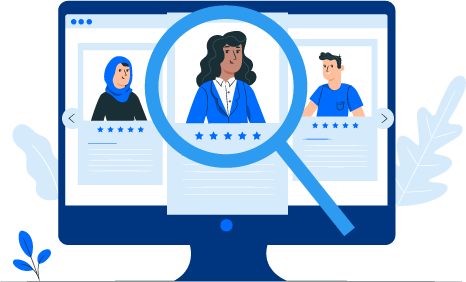 Best Value RPO Staffing Services For SMEs
We custom fit our recruitment process outsourcing services perfect for your business. Whatever your requirements are, we can create the right solutions for you. We ensure your outsourced recruitment staff are equipped to provide your needed talent acquisition support.
Best Tools And Technology Integration
Our RPO solutions are the results of the best combination of knowledgeable HR staff, the latest talent management tools, and infrastructure. Our RPO staff can use the latest tools to ensure your processes are efficient and at top speed.
Solid Recruitment Protocols
We can integrate our industry-standard hiring processes or we adopt your existing ones. Either way, we assure you can get a consistent and excellent talent management system.
Quality Assurance Guaranteed
Our QA protocols are here to make sure you only get the best service delivery from us. We set KPIs and benchmarks to ensure we always meet your goals. We never let our service quality decline over time, and we assure you it stays consistent with our quality assurance in place.
RPO recruitment process outsourcing works by helping your business recruit highly qualified professionals. This is a strategy where you tap the services of an outsourcing agency and transfer the hiring responsibility to the outsourcing firms. The outsourcing recruitment agency will ensure that only highly qualified candidates are provided to work for you.
RPO staffing also helps to ensure new and existing employees are managed with the best talent engagement processes. All the while, other human resource services are attended such as payroll, compliance, and different design execution of the recruitment process.
Why Do SMEs Get Outsourced Recruitment Services?
Companies employ recruitment outsourcing to reduce their operational costs. An RPO services provider acts as a recruiter and takes responsibility for the business's staffing needs; thus, the necessity for additional infrastructure and mandatory premiums for staff are eliminated. Also, RPO recruitment companies offer a consistent and speedy hiring process.
What are Recruitment Process Services such as Half-cycle RPO and Full-cycle RPO?
RPO solutions are divided into two categories: half-cycle RPO and full-cycle RPO.
Half-cycle RPO is where you get the support of an outsourced team to help your in-house recruitment staff. Here they can handle the sourcing, pre-screening, and background checking of applicants before your in-house recruiters process candidates or schedule an interview.
For a full-cycle RPO, you contract every process regarding your hiring processes. Your outsourced recruitment team can handle manager's requisitions, up to presenting and negotiating job offers to eligible candidates.
How much do RPO Services Cost?
The cost of outsourcing recruitment may vary depending on the services you need. Here at Magellan Solutions, we offer flexible, affordable, and dependable recruitment outsourcing services. Serving more than a hundred clients for over 18 years, we promise reliable and consistent RPO services.
The following can affect outsourcing recruitment pricing rates:
Length of the contract
Number of seats
Location of the client's business
Agent Expertise
Government laws
When Should Your Business Outsource HR?
As a wise business owner, you should consider two significant aspects: Product and Employees. Businessmen will always find unique and creative ways to improve products and services. To this end, business booms at an unprecedented scale. When this happens, assuming you cannot handle everything alone is best. This is where you need to adapt to Human Resource (HR) Outsourcing.
Acquire And Retain The Best Talents With RPO Services
Inconsistent hiring procedures? Employee retention at lowest due to mismatch in job skills and experience? Tedious and costly recruitment process, but getting incompatible staff to work for your required position? Get the best talents and boost your overall business performance with our RPO staffing solutions that work!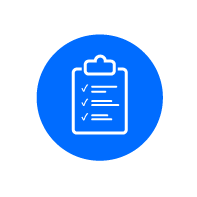 Let us know what are your needed RPO services
We are here to help you get the best and most consistent hiring processes that will filter the best professionals to work for you. We know there is no one-size-fits-all when it comes to outsourcing, let our business success managers customize the best one for you!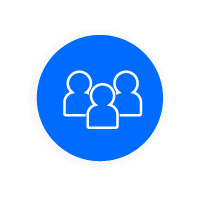 Tell us your ideal outsource recruitment specialists in mind
For our RPO services, we make sure they passed our tedious and strict hiring process to ensure they can extend the same for your business. We only get the best talents to provide your required services.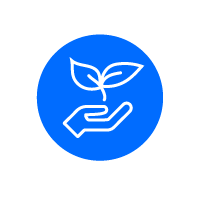 After we helped scale your business, let's go beyond.
We keep our clients happy by making sure we only provide the best services they can think of. Aside from this, we treat each partnership as a long-term agreement that yields the best results as it matures over time.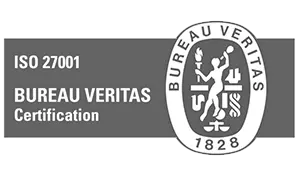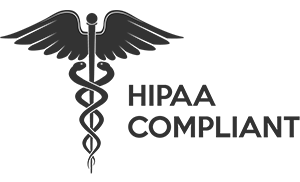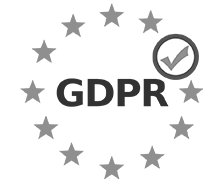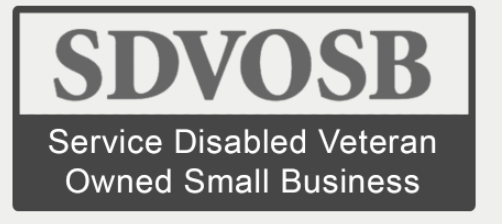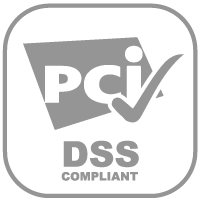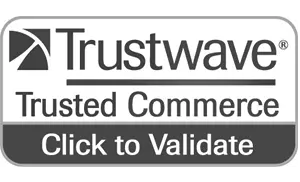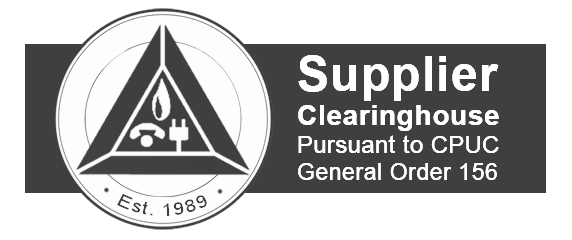 Call us for a FREE CONSULTATION
Toll Free: 1 800 371 6224        US: +1 650 204 3191        UK: +44 8082 803 175,        AU: +61 1800 247 724
Call us for a FREE CONSULTATION
Toll Free: 1 800 371 6224        US: +1 650 204 3191       
UK: +44 8082 803 175,        AU: +61 1800 247 724
September 27, 2022
When to Outsource Human Resources? Have you ever wondered if most successful businesses outsource human resources (HR)?  A business that is thriving and expanding is
[…]
August 13, 2021
Many call center companies in the Philippines focus on improving the skills of their agents this 2021. There are several ways in which BPO Philippines
[…]
Contact us today for a free 60-min consultation
Thinking about outsourcing? Send us a message for a free 60-min consultation.
We'll read it and set up a call ASAP!
A business needs to outsource RPO services to ensure that the recruiting process is consistent. With recruitment outsourcing, your time can be devoted to other aspects of the business to increase its profitability. RPO staffing solutions provide clients with a professional team that guarantees great work for the success of the business.