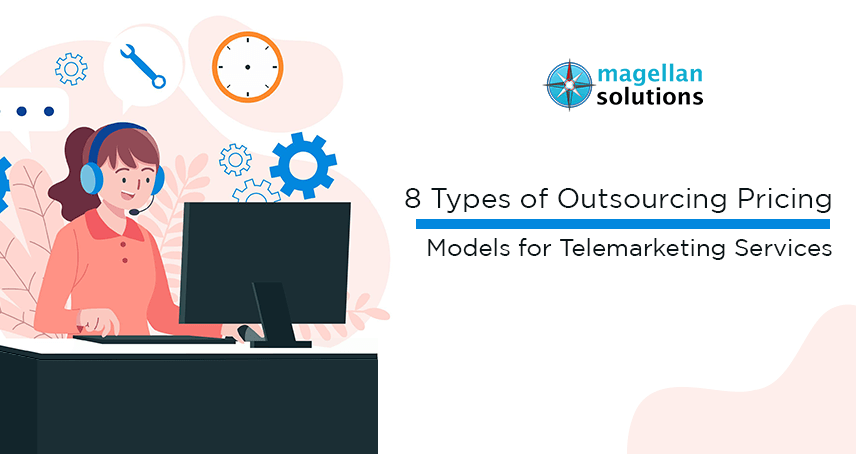 8 Types of Outsourcing Pricing Models for Telemarketing Services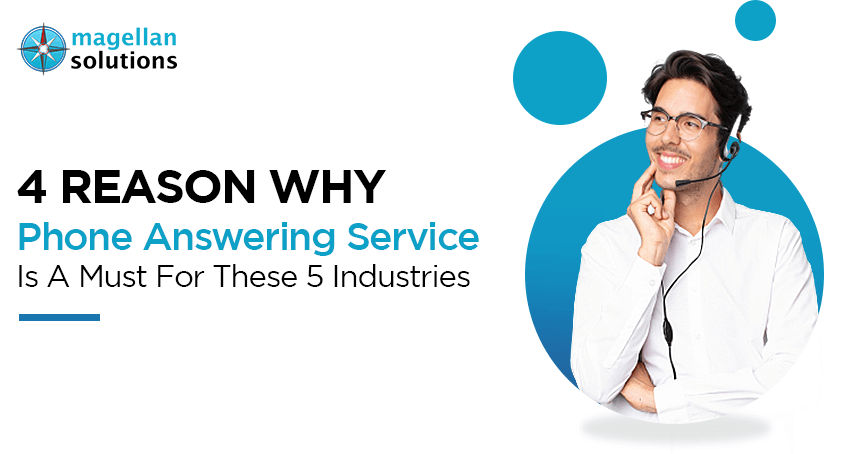 4 Reasons Why Phone Answering Service Is A Must For These 5 Industries
Don't be fooled, these
24 7 Answering Services
myths are far from the truth.
Business success tales, especially long-term success stories, are uncommon in the absence of strong outsourced customer service. 
While prosperity may begin by discussing the brand narrative as well as the benefits and characteristics of products or services, it is crucial to note that typical misconceptions about 24/7 answering services can interrupt the purchase cycle and derail sales.
24 7 Answering Services Misconceptions
There are several fallacies about outsourcing your company's phone support requirements. 
Business owners that protest frequently believe that only they can adequately answer their customers' phone calls, while others claim that the digital era and online assistance have all but killed their customers' desire to call their company.
Moreover, here are answering services misconceptions:
24/7 phone service is less popular since everyone uses the internet
That is not true. 
We've all been there and resolved our issues with email and online chat services. Some experiences are excellent, and some are awful, but none compares to speaking with a live person when you phone to make an appointment or ask a question.
Invoca, a call intelligence service, published research that found that 65 percent of the 50 million calls they studied had customers preferring to contact a business rather than deal with online web forms, web chat, and email. More than 25 million still prefer phone services.
If you want to provide the finest inbound 24/7 call service to your clients, you must have someone accessible to answer their call – even if it is only to take an essential message and promise them that someone will call them back quickly.
Answering phones is a requirement of my employee's work. I don't need to outsource.
That may be what you and your HR department say, but is it the most effective way to operate your company? 
In most situations, the answer is emphatically NO. Even if your staff can answer the phone, what vital job are they deviating from every time they have to pause and pick up a call? Who can they turn to for assistance when call levels are through the sky and they have a crap-ton of other things to do?
UC Irvine's research found out that it takes the typical employee more than 23 minutes to get back on task after being stopped by the phone. The truth is that while you may believe you are paying people to accomplish this task, you are actually holding them back.
24/7 service is only for big corporations
The term "outsourcing" is frequently and incorrectly linked with large corporations. After all, it is reasonable to presume that a company's activities are substantial enough to necessitate the assistance of outsourcing providers. 
Furthermore, the cost of collaborating with a BPO firm must be significant, thus a company should have a substantial income before contemplating it, correct?
The truth is, there are cheap call centers.
Naturally, it will not be able to offer the same scale as big corporations. However, there are some important operations like 24/7 services that SMBs should consider outsourcing to a BPO service.
A 24/7 call handling service is a phone answering service that is available 24 hours a day, seven days a week. This implies that you will never miss a phone call from a customer or client, no matter what hour they call. This is very helpful for SMEs.
Call centers provide poor customer service
A live phone answering service does not inevitably imply poor customer service. True, some customer service personnel are less than helpful, but the great majority of them are trained professionals who answer and respond to client queries and concerns. 
Furthermore, many contact centers are overstaffed in order to decrease wait times and provide the best service possible to each consumer. Some contact centers even have a callback system in place, which allows customers to be called back when the next agent is available, allowing clients to avoid waiting in line.
Besides, many call centers take substantial measures to ensure all consumers are served well and leave satisfied.
Customers will not be able to understand their services.
Businesses that have outsourced their products are concerned that customers will not be able to understand them. Many people believe that there will be a disconnect owing to cultural and linguistic issues.
However, this is not the case.
Before they are allowed to speak with consumers, agents must go through a series of training sessions. It is to ensure that they are aware of the items or services that they will be providing. 
Organizations have the right to conduct background checks on their employees as well. It is to determine whether they fulfill your standards or needs.
If the business and BPO work together, the client will get the service/product. The more they relate to one another, the better the outcome.
Why Do Businesses Have a Fear of Call Centers?
Outsourced Answering Services may be quite beneficial to many small businesses, particularly those who lack the manpower to provide 24-hour coverage or an in-house receptionist.
But, if answering services were great for everyone, wouldn't everyone use them? So, why don't answering services come standard with every firm that has a phone line?
Well, there are factors that play into their fear of how call centers work.
For one, many managers prefer to "go around and check how things are doing," but they can't do so with an outsourced answering service.
Some of our clients don't mind not being able to visibly manage their calls, while others do.
Fortunately, some BPOs provide thorough data, so you can see who called, when they phoned, for how long, and more. Some visual managers may like this, while others will prefer to watch their receptionist or staff handling calls.
Lower expertise in certain subject matters concerns businesses as well.  This is a very uncommon scam in the industry and it does exist in the answering service industry.
Some businesses require subject matter experts to answer their phones since they are extremely technical. And, while Personalized Communications employs highly qualified experts to answer your calls, it isn't always adequate, especially for technological firms that require years of knowledge to correctly answer queries.
Consider a website design firm; answering services may not always be the ideal solution, especially if the majority of calls and inquiries are concerning technical computer codes or design aspects.
Luckily, the majority of company calls and queries aren't about particular coding or technical manuals, but rather about knowledge, which 24-7 answering services specialize in giving.
The Truth About Call Centers?
Whether you like it or not, customer service is an important aspect of running a successful business. Modern contact centers are much different, and they employ cutting-edge technology to improve service and increase customer satisfaction. It may not be evident to everyone, which is why and how many myths are produced and transmitted incorrectly.
Call Centers are Helpful
Since call centers are known to phone customers with proposals regularly, they could sound forceful and intrusive. Clients frequently ignore calls in order to avoid receiving unsolicited offers. This is due to their belief that call centers provide no value and are merely there to waste their time.
Why is this misunderstanding so widespread? Mostly as a result of negative past events. It proved that more than four in five customers tell someone they had a terrible customer experience. The goal of today's call center services is to make the customer happy. Their assistance is also supplied faster and more effectively thanks to contemporary technology since the problem is resolved as quickly as feasible.
In fact, 73 percent of people consider customer experience to be an important factor in their purchasing decisions. Customers would have a majority of their issues unresolved if call centers did not exist, and they would not know who to contact. Customers are the number one priority for call centers, and they are there to provide valuable information and assistance. They assist in the resolution of issues that could potentially ruin your brand's reputation in a short period of time.
2. Call Center IS the Future
Call centers not only help your business grow, but they are also the primary way to contact clients or companies. According to studies, two out of every three consumers are willing to pay a premium for excellent customer service. Humans are also expected to be required in one out of every three customer service interactions.
AI advancements will only improve the user experience; they will not completely replace human interaction. Customers prefer human interaction; robots only automate repetitive tasks. More than 18% of contact center seats are now provided by cloud-based infrastructure providers. This demonstrates that virtual call centers are becoming increasingly popular and will only grow in the future.
3. Call Centers are Affordable
Call centers have resources that can help every type of business, from small start-ups to large corporations with hundreds of employees. They have a plethora of productivity tools that can be used in a variety of ways and for a variety of purposes. Money should not be an issue either. Cloud-based call centers are easier to manage and less expensive to operate. They offer adaptable packages based on their client's requirements. No matter how big or small your company is, your customers should always come first.
4. Remote Call Centers are Secure
While offshore call centers have many agents dealing with a large amount of data at once, online customer support systems provide safe, secure solutions and even have a team of experts on hand to monitor and assist clients.
Magellan Solutions complies with GDPR and adheres to security standards such as ISO 27001. All passwords and private information are inaccessible and cannot be accessed from within the system. Customers should not be concerned about their information being leaked or accessible to unauthorized users.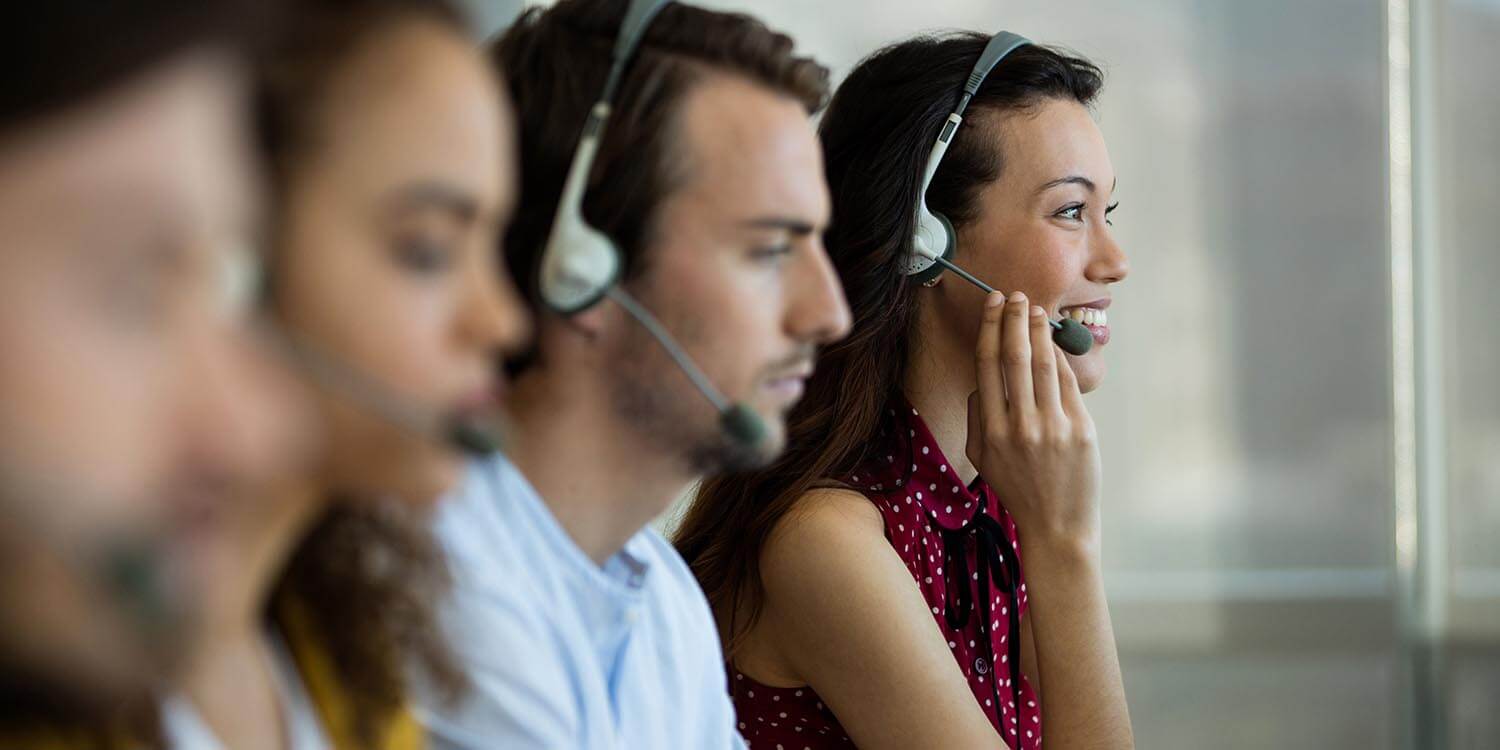 Outsource 24 7 Business Answering Services
in the Philippines
Magellan Solutions is the leading SME-focused BPO in the industry.
With over 18 years of industry experience, we offer high-quality customer service support and call center services. On top of that, we are a certified ISO 27001:2013 and HIPAA-compliant company.
At Magellan Solutions, we combine technology such as ACD, CRM, and IVR with agent skills. We make sure that our agents have all the necessary tools, equipment, and knowledge to serve customers. 
We believe that progress shouldn't break the bank, so our services remain flexible and competitive.
Contact us now, and we will discuss with you how we can help your business succeed. Complete the contact form below and talk to us for free!
TALK TO US!
Contact us today for more information.