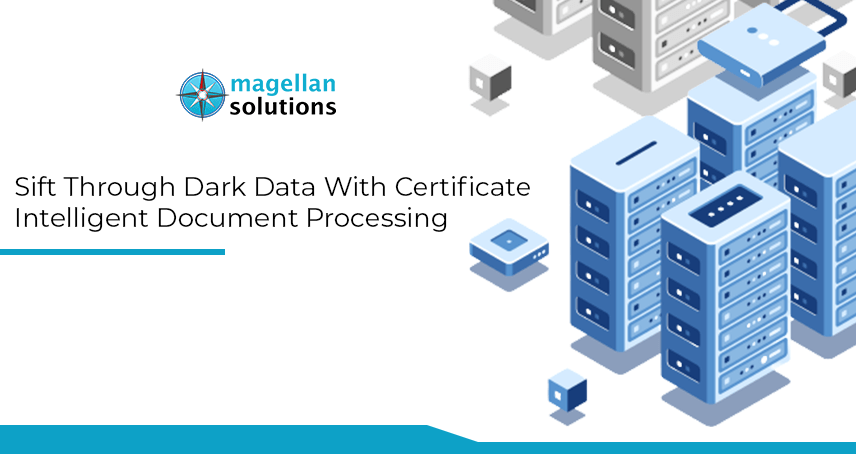 Sift Through Dark Data With Certificate Intelligent Document Processing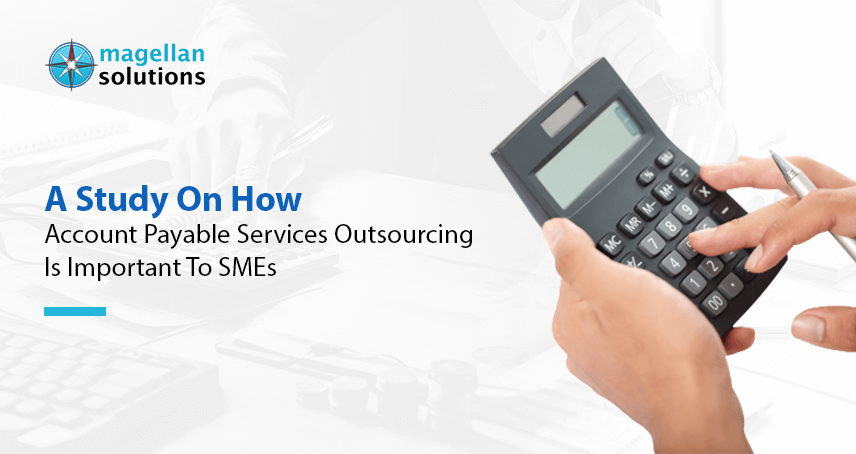 A Study On How Account Payable Services Outsourcing Is Important To SMEs
Why is there a need for an
IT outsourcing service
?
To a majority of people, product support implies parts, service, and warranty. 
In the early stages, the customers are concerned with only a few aspects of support like spare parts and service. As the market starts maturing, customer requirements become sophisticated. 
Product support has to encompass everything that can aid in maximizing customer after-sales satisfaction. Not only does it include spare parts, warrant, and service. It also includes operator training, parts delivery, maintenance training, serviceability engineering, reliability engineering, and much more. 
Many companies fail to come out of the limited view of technical customer support. This results in a lack of synergy between the marketing strategy and product support.
What is IT Outsourcing?
IT outsourcing is the commercial practice of contracting with third-party vendors to handle information technology services such as software development, infrastructure solutions, and software maintenance, among other things.
The ability to access higher expertise, a better price-to-quality ratio, and the ease of scalability are all popular reasons to outsource. Outsourcing data storage is also popular among businesses since it is less expensive to contract with a third party than it is to purchase and maintain their own data storage devices and facilities.
IT Support Advantages and Disadvantages
Outsourcing is the practice of contracting out corporate services and procedures to third-party companies, which is becoming increasingly popular. Taking advantage of outsourcing can result in significant savings and improvements in productivity, as well as increased competitive advantage.
Loss of control over the outsourced function, on the other hand, is frequently regarded as a potential business risk. When considering whether or not to outsource any activities or business operations, you should carefully weigh the advantages and disadvantages of outsourcing.
Aspects of IT outsourcing that are advantageous
It is normal practice to contract out corporate services and procedures to third-party companies, and this is known as outsourcing. The benefits of outsourcing can be enormous – from cost savings and efficiency gains to enhanced competitive advantage.
While losing control over an outsourced operation is not always a negative business risk, it is frequently considered one. Before contracting out any activities or business operations, you should thoroughly weigh the advantages and disadvantages of doing so.
Aspects of outsourcing that are beneficial
The decision by a company to outsource a specific work, job, or process can be based on a number of factors. The following are only a few examples of well-known advantages of outsourcing services:
Enhanced focus on core company activities – outsourcing can free up your business to focus on its strengths, allowing your personnel to concentrate on their key jobs and on the future plan
Increased efficiency – picking an outsourcing business that specializes in the process or service you want them to carry out for you will help you get more productive. Cost saving realized through outsourcing can free up capital for use in other areas of your business.
Increased reach – outsourcing can provide you with access to capabilities and facilities that would otherwise be unavailable or prohibitively expensive.
Competitive advantage – Outsourcing can help you leverage knowledge and skills along with your entire supply chain to achieve a competitive advantage.
While saving money and improving service levels, outsourcing can also help your company become more flexible and adaptable, allowing it to better respond to changing market conditions and problems.
However, IT outsourcing has its disadvantages
It is possible to outsource control of a company function or process to a third party by contracting with that third party. As a result, there are some hazards involved. You may encounter difficulties with the following when outsourcing:
Service delivery – which may fall behind time or below expectation
Confidentiality and security – which may be at risk
Lack of flexibility – contract could prove too rigid to accommodate change
Management difficulties – changes at the outsourcing company could lead to friction
Instability – the outsourcing company could go out of business
How our
trusted tech support team
improves your user experience
Magellan Solutions tech support goes beyond problem resolution. This means that a business does not only strive to resolve the problem but it uses the right approach when dealing with each issue to give users a memorable experience.
Listed below are some of our strategies for providing outsourced technical support:
Bots (and AI) Can Improve Tech Support
Most "bots" are not any form of AI. Rather, they are just a well-scripted & branched logic chain presented in a conversational UI. An example is Facebook Messenger. 
The bots just leverage the existing knowledge and engage the customers swiftly. A Conversational UI is a great way for businesses to provide tech support.
Product-Service Hybrids
It is often possible for companies to adopt a product to a service business model as they develop and expand. 
In this case, a business sells a product but it is also sold to the customer as a service. This is most often seen in service-based software in the technology world. 
For instance, Microsoft offers many software programs that fulfill the immediate need of a customer. All the while, they continue other services like frequent upgrades to the program, customer support, discounts for add-ons, etc. 
Market Segmentation 
Consumer preferences for product services add an additional dimension to the segmentation of the market. In most cases, the bundle of IT outsourcing services varies dramatically from one location to the next. 
Several businesses are segregating the market-based product performance and features. On the other hand, only a few are doing so by focusing on the needs of customer service. As a result, certain areas of assistance are overloaded while others are ignored.
Outsource your IT support in the Philippines!
IT support is a very important element for your business. You can improve the overall user experience by improving your IT support. 
However, you need a lot of resources for delivering good IT support to customers. Thus, you should consider working with a good IT outsourcing service like Magellan Solutions. Our trusted tech support team can provide IT support to your employees and customers. 
We have access to the best tools and IT staff. Thus, you don't need to worry about hiring IT experts for your business. 
Furthermore, we will help you in handling your customer queries. This will help you in maintaining a good relationship with your customers. 
Contact us today to learn about our IT services and solutions in how we can help improve your business' user experience.
TALK TO US!
Contact us today for more information.