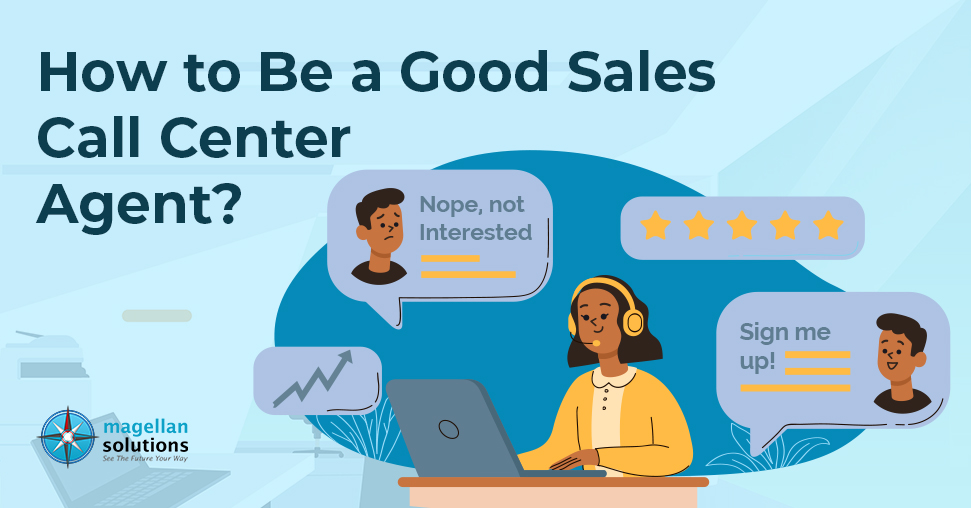 How to be a Good Sales Call Center Agent?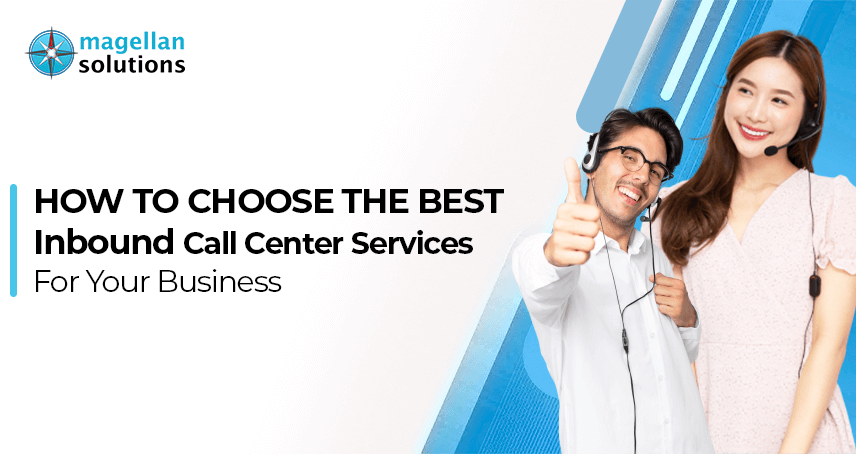 How to Choose the Best Inbound Call Center Services For Your Business
Why Do You Need a 24-Hour Telephone Answering Service?
Call handling may seem like a small part of a business. This is why, when things are busy, companies tend to focus on things that matter more. They don't realize that just answering a customer call can significantly affect their operations, productivity, and reputation.
24 Reasons Why Get a 24-Hour Telephone Answering Service
In the business world, a telephone answering service is often associated with established and big companies. They experience large call volumes so it's hard to do it in-house. A phone answering system can indeed help manage the influx of calls. However, its benefits aren't only limited to providing customer service. Learn more about the advantages of employing a 24-hour telephone answering service in your business operations and how it can support your firm's prosperity. 
It saves You Money on Hiring a Receptionist.
The hiring and training process is expensive. Small or start-up businesses usually operate with limited cash flow, only hiring workers for core processes. Attending customer queries through phone calls usually depends on who's available to pick up the phone. 
Most likely, customer calls are just for general queries, reservations, or advanced orders. This doesn't usually interfere with the worker's daily tasks. As the firm grows and calls volume increases, instead of hiring someone to take over phone calls, investing in an automated phone answering system is practical.
Open Line Even When Your Business is Closed
A telephone answering system ensures that your lines are still staffed and can still take orders, questions, or complaints that can be handled when business is back up and running. If a company takes a break during holidays, long weekends, or special events and doesn't have an answering system, it could lose money because there may be a good time to do business.
Free Up Time for More Important Things
Taking calls and talking to customers may seem simple, but it can be distracting and take a lot of time, especially when each customer has different needs. An answering machine like the automated one can sort calls by how important the question is. 
If an issue needs a quick answer, the call will be sent to the right person immediately. If it's just a general question, the phone answering system will handle it based on pre-programmed answers.
Book Appointments and Take Orders
The process of 24-hour telephone answering service doesn't only revolve around taking calls and answering customers' queries. It can also do various activities, from taking orders to booking or canceling appointments and calendar management—an efficient way to lessen admin tasks. 
Personalized Service for Each Individual Company
Availing of telephone answering services is flexible; it lets you choose the best service fit for your business. At a basic level, it filters out unnecessary calls. You may personalize the scripts for automated phone answering systems, so even when a customer is talking to a machine, they can still feel that it's an extension of your office. As much as possible, allow the phone answering system to handle basic inquiries like FAQs so you don't have to be interrupted by your daily tasks.
No Need To Conduct Training and Performance Monitoring
When you hire someone, you don't only train them about what to do, but you also need to supervise them and ensure that they perform according to what's expected of them. A phone answering service eliminates the daunting task and responsibilities of onboarding a new employee. All you have to do is supply the service with relevant information to use when a customer calls in. 
Creates The Illusion That You're A Big Business
There's a notion that employing a 24-hour telephone answering service only fits big businesses that deal with on-demand services. In reality, all types of companies may utilize their assistance, especially if they don't have the means to spend manpower. Having an answering service gives your customer the impression that you're already well-established and a legitimate establishment to do business with. Consumers today favor those businesses that they think are successful. 
Access Calls and Messages Anytime, Anywhere
What's good about utilizing an answering service is that it can securely store all logged calls and messages, so you can check them one by one to ensure you're not missing out on potential clients. You may even let your employees access it so they would also know the frequently asked questions or have an idea about what customers usually complain about.
You'll Not Over Pay For Availing of The Service
Some providers will not ask you to enter into a contract, but usually, you can choose which plan suits your business needs. You can go for a fixed monthly rate or a pay-as-you-use service to ensure you're not paying more. Be wary of providers that will provide you with a reasonable signup bill but later charge you with hidden charges. 
Get Hold of Free Trials
If you're unsure if a 24-hour telephone answering service will help your business, there are service providers that offer free trials. As a small business, it's practical to know where you're allocating your resources and ensure that every penny is spent on worthwhile investments. During this free trial, you can gauge how it can help with business operations and if it can convert customer calls into sales.
Provide Free Assistance to Customers
When you avail of a telephone answering service, you may be provided with a toll-free number or a landline number with 0800 or 1800 lines where customers can contact you free of charge even though they're just using their mobile phones. Customers will not have difficulty contacting your business if something is up through this. This can also attract new customers, as having a business number means customers will deal with real professionals.
No Unanswered Calls
It could be frustrating for a customer to line up on an unanswered phone line. Through an answering service, calls are promptly attended, even though it's just an automated phone answering system. During busy times like Christmas and other holidays, call handling may be one of the least concerning, missing out on potential business opportunities. Unanswered phone calls from customers may also give them a negative impression of how you do business. 
Call Recording Is Possible
All calls routed to the phone answering service are tracked. With this, you don't miss important information, especially if you need to follow up on a booking. Another advantage of a telephone answering service is that since all calls are monitored, it will help you protect your business against disputes. If you have call recordings, you already have available data when you need to get insights about how your firm is doing. 
Offer An Order-Line Service 
If you offer products and services, your telephone line can be an order line where buyers can order directly without going to your physical store. This is a hassle-free option for both business owners and customers. Utilizing a phone answering system for an ordering service works best if you don't have a physical store or if you don't have enough space to accommodate customers all at once.
Increase Employee Productivity
Attending to phone calls occasionally doesn't cause any problems, but when the workflow is interrupted because of constantly answering calls, it can cause employee burnout and affect work productivity. When you have telephone answering services, it can field all incoming calls while filtering and forwarding high-priority calls to the relevant person.
Deliver Amazing Customer Service
One of the ways to prosper your business is always to satisfy your customers. As they said, they are the lifeline of your business. Even though you offer the best products, your consumers won't be happy if you lack customer service skills; don't expect a returning customer. A way to form a bond with your customers and cultivate a healthy relationship is by having excellent customer service, where attending to their concerns is your top priority before anything else. 
Eliminate the Need for Voicemail
Not all customers are comfortable leaving their messages through voicemail prompts as there's no immediate feedback or response regarding their queries. Even though an automated phone answering system is utilized, there's still customer engagement as it aims to answer simple queries like the frequently asked questions. Telephone answering machines are also self-service. Customers will be given different options catering to their needs when they reach the automated line. 
Boost Business Opportunities
A missed call is already a lost opportunity. Customers who call in asking about your services mean that they're interested in your business. It would be an advantage. Especially during the holiday season, if all calls are supervised, it translates to a higher profit. Big companies even invest in a telephone answering machine as it can manage the influx of calls and ensures that no customer hangs up.  
Filter Junk Calls
The calls you receive in a day aren't all gold. You may even receive nuisance or prank calls. A telephone answering machine filters these calls based on the option they select on the voice prompt. By filtering out unwanted calls, we can prioritize important ones and ensure they receive the attention they deserve.
Giving The Right Impression 
The way you interact with your customers is your business face. Having a 24/7 answering service creates a sense of inclusivity for customers.
How a business deals with your queries and concerns at the onset of the transaction reflects how they'll treat you during and after the sale. It's easy to please a customer. As long as you give attention to them at the very start, you can build a healthy relationship.
Empty Office No More
One of the demands of businesses nowadays is always to have an open line. But a 24/7 in-house team won't be a viable solution for SMEs as it's costly. 
Employing a telephone answering machine will help you achieve a 24/7 presence for your customers. This will give you peace of mind as you can track all incoming calls and deliver specific calls to your phone number for immediate response. 
You Get More Value for Money
If you choose to invest in live answering services, they will not only take your business call, but these agencies are trained to go beyond and above to provide a commendable service. You're not only paying for their work, but you're investing in your customer's trust. These agencies also serve as a one-stop shop for your business's needs, so they can do other tasks aside from taking calls so that you can get your money's worth.
Helps Keep Your Business Process Organized
The availability of a call answering service allows you to focus on other business concerns. This will efficiently manage your time since there's no interruption in your tasks. Taking calls may seem to be a simple task, but it's time-consuming. You can't also predict how long you will be able to manage that call, thus affecting the overall work productivity.
Convert Calls to Sales
Telephone answering machines ensure all calls are answered. If a client calls inquiring about your products and services, they can be converted into leads. A phone answering service is a marketing tool to help grow your firm and your connections. 
Remain Competitive Through Magellan-Solutions 24-Hour Answering Service
Having a phone line open 24 hours daily gives your firm an edge over the competition. A telephone answering machine is not just an automated phone answering system. We also offer live answering services where our agents can professionally take calls for your business.
If you're operating behind time, partner up with us so you'll never miss a call again. Contact us today to get a glimpse of our affordable pricing.
TALK TO US!
Contact us today for more information.