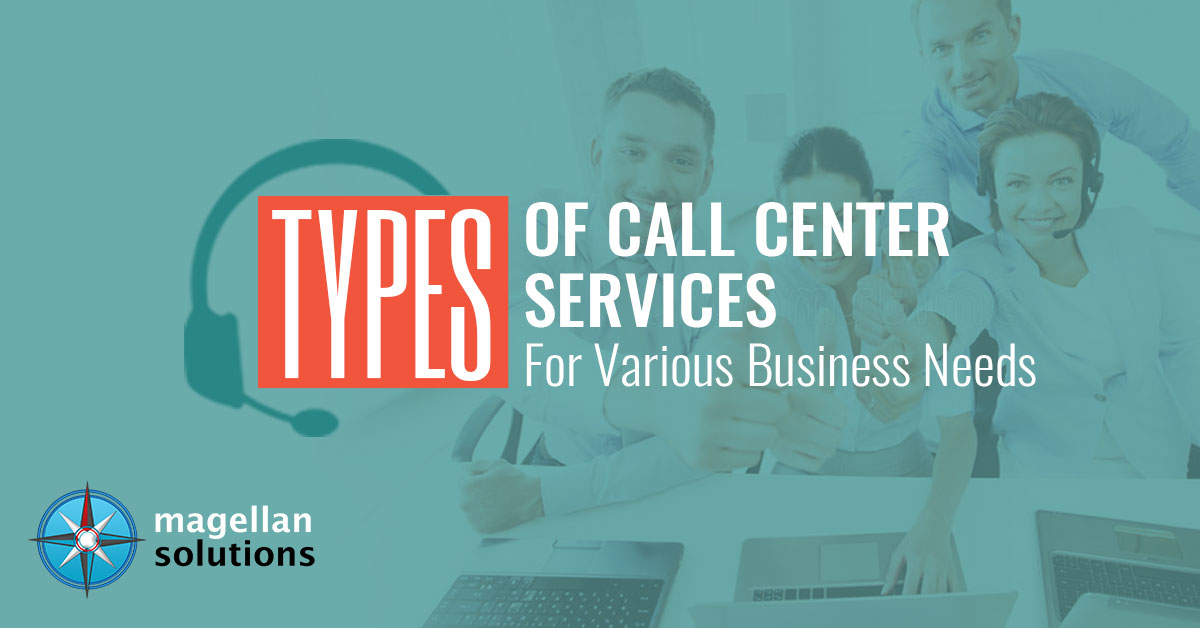 Types Of Call Centers For Various Business Needs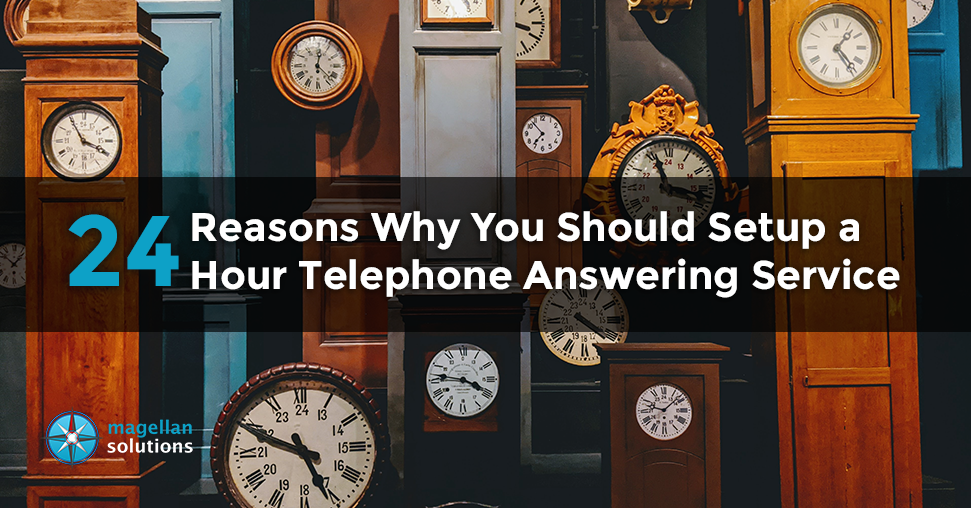 24 Reasons Why You Should Setup a 24-Hour Telephone Answering Service
Decoding the Secret of a Good Sales Call Center Agent?
You can discover what a customer needs. And give them a chance to buy what they need through a sales call center.
Customer service agents today require more multifaceted skills to provide excellent customer service and close sales simultaneously since more contact centers are shifting toward up-selling and cross-selling.
The business's profitability depends heavily on the adaptive selling practices of call center agents in a sales call center. 
TIPS TO INCREASE SALES CALL CENTER
Here are some inbound call center sales techniques to help your agents close the deal and improve customer experience.
ESTABLISH RAPPORT QUICKLY
In an outbound sales call center, they need to develop a great rapport with the customer immediately and directly earn their trust. Sales representatives should build a bond with the client and let them know they will work together to find a solution to their issue or the most excellent product.
BE TRUSTWORTHY
When speaking with your clients, convey professionalism and empathy. The buyer will think the same about the stuff you're offering if the customer feels you're trustworthy.
KNOW WHAT YOU ARE SELLING
Sales reps need to be knowledgeable about the goods or services they are selling and should be experts in those fields. They must be a source of information and possess the know-how necessary to respond to any query or issue helpfully raised by clients. So that they are continually informed of the latest features and problems, sales representatives should stay in frequent contact with the technical and support teams.
SELL YOUR PRODUCT'S ADVANTAGES RATHER THAN ITS FEATURES
Don't concentrate too much on the product's features and specifications while speaking with customers; they can readily be found online. Instead, please focus on the advantages that will benefit clients daily.
PROMOTE UPSELLING & CROSS-SELLING
Optimize your call center operations. Encourage your salespeople to provide appropriate add-ons to the sale. Agents can use the chance to discuss how one of the company's products or services, such as appointment setting and lead generation, can aid a client.
USE FUNDAMENTAL COMMUNICATION PRINCIPLES
Be in charge of the call, firm, but never rude, and listen intently. Stay adaptable. Modify the dialogue to fit the situation instead of strictly adhering to the call script.
KNOW THE NEEDS OF THE CUSTOMER
Salespeople should be able to recognize their fears, requirements, and desires. This is a very crucial ability that can separate average salespeople from exceptional ones. To enable them to properly appraise the situation, make sure your representatives have complete knowledge about the customer.
INCREASE BRAND LOYALTY
Retaining current customers is easier and more cost-efficient than attaining new ones. Excellent customer support is mainly the driving factor here. Be sure to have outstanding customer service to have your customer stick around and up your chances for cross-selling or up-selling. 
PERSONAL TOUCH IS IMPORTANT AS WELL
Think about why your callers are contacting you and how you may inform them of things that might be useful to them. Train your staff to deliver personalized messages and advice. Saying please and thank you and expressing appreciation for their business are familiar courtesies clients appreciate.

EMPHASIZE FOSTERING CUSTOMER TRUST
To establish trust on a first sales call, sales representatives must show empathy, understanding, and respect. The first step in the process of completing a transaction is for call center sales training that emphasizes building the trust of customers. This helps them to start to picture a prospective connection with the organization.
EMPATHIZE WITH THE CUSTOMER
Salespeople should be aware of the customer's needs, identify their wants, and express empathy for that person. This will make solving problems, selling products, and upselling easier. Teach salespeople how to consider a scenario from the customer's point of view. The agents will better comprehend the client's emotions, requirements, and desires.
FAMILIARIZE YOURSELF WITH THE CUSTOMERS
Salespeople specializing in their contacts and comprehending the customer better than others are more successful. Ensure your staff is well-equipped with call center technology that shows the customer's history during a call.
SET A GOAL
In a sales call center, establish well-informed goals based on customer data beyond just the number of closed sales and consider other crucial call center KPIs.
CHOOSE YOUR STRATEGIES EFFECTIVELY 
You can do this by basing on the data gathered from the client. Please ensure the salespeople are thoroughly informed about all available options when training them. Better yet, please give them a lot of call center sales training. Also, notify the agent immediately on the merits of their selected strategy and any potential alternatives.
TAKE AND MAINTAIN CONTROL
Effective salespeople in an outbound sales call center should be in charge of the deal and secure their ability to guide the customer to a favorable outcome. Your employees should be taught to use the information they have learned about the consumer to anticipate their requirements and guide them best. Never allow the consumer to lead the conversation; they should always be assured and competent.
KNOW WHAT WENT WRONG IN THE UNCLOSED DEAL
This could help you stop similar things from happening again. The caller must know you are friendly and professional. Using a personalized approach and the proper sales techniques, you can make a situation where everyone wins. You'll make the sale, and the customer will be happy with their new product.
REDUCE WAITING TIME
The longer they have to wait on hold, the harder it will be to do business with them, and the more likely they will get angry. You can cut wait times by ensuring your sales agents work as efficiently as possible. Whenever possible, this means not talking about things that aren't important.
CONSULT WITH YOUR CLIENTS
It takes effort to sustain the relationship between a sales call center and a customer. It is just like harvesting a crop which requires monitoring or checking. The sale won't occur unless your agent tries to keep the existing clients happy.
ASK FOR THE CLIENT'S FEEDBACK
Ask your clients for their opinions. By requesting feedback, you may enhance your entire sales process and increase the likelihood that customers will stick with your business since they will feel valued.
CONSIDER THE COMMUNICATION STYLE OF THE CLIENT
Knowing a customer's social and communication preferences in the sales call center will help you connect with them and build trust. Teach your employees how to figure out their communication style, how to figure out a client's style, and how to change their style to fit the client.
KNOW THAT YOUR CUSTOMERS ARE HUMANS AS WELL
When dealing with consumers in a sales call center, be honest and remember that you are dealing with someone who needs your assistance. Aim to truly comprehend and empathize with them so they can sense your desire to assist them and avoid coming across as robotic. Customer communication is the secret key to closing sales.
HOW TO BE A GOOD SALES CALL CENTER AGENT?
Looking more closely at your competition and potential clients in a sales call center would be best. This determines how to go above and beyond if your sales are stagnant, even if threats, value propositions, and your script appear to appear point.
Your main point of contact with clients is through a sales call center, which gives them a platform to voice their grievances, find a sympathetic ear, and receive support. 
You may also leverage your sales call center to increase sales with simple tweaks and the appropriate training for those improvements.
You must choose the right inbound call service provider to provide the best solutions for your business. 
We know that sales operations are demanding, with many goals; we sincerely hope that our inbound call center sales techniques will make the process easier and enable you to increase your sales performance in real time. 
MAGELLAN SOLUTIONS PROVIDES QUALITY INBOUND AND OUTBOUND SALES CALL CENTER
It is time to consider outsourcing your inbound calls to us for you to focus on your core competencies and achieve optimal results. 
Magellan Solutions helps with seamless client transactions and assists you with your business objectives at a significantly reduced cost without compromising quality.
With more than a decade of expertise in the field, we take great pride in offering only top-notch inbound call center services. On top of that, we are an ISO-certified and HIPAA-compliant outsourcing company. We provide a great variety of quality call center solutions. 
Contact us and let us discuss your business needs. 
TALK TO US!
Contact us today for more information.