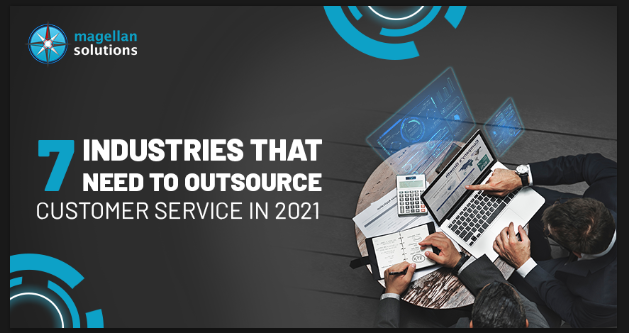 7 Industries That Need To Outsource Customer Services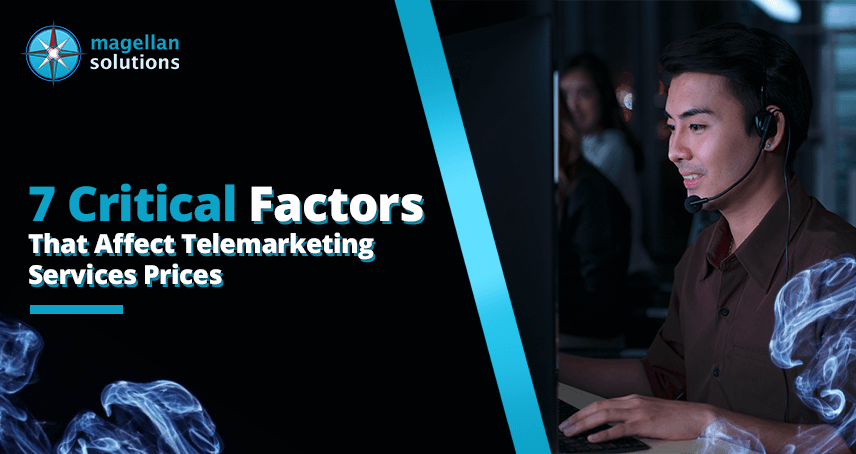 7 Critical Factors That Affect Telemarketing Services Prices
Why US Companies Prefer Inbound Call Centers Philippines
There is no magic reason why US companies prefer inbound call centers in the Philippines. While there are many possible reasons, it boils down to these top three: affordability, skills, and culture. Which has been proven useful when it comes to call center services inbound. 
Let's expound further down below. 
Affordable
US companies prefer the Philippines instead of hiring inshore or nearshore due to the long-proven fact that it is less expensive. While the general benefit that most US businesses get from outsourcing is cost-saving, the Philippine inbound customer service solutions offer much much more.
This is in comparison with their Western counterparts or even neighboring Asian countries. This is due to the fact that the cost of living in the country is much lower than in the US and European countries. 
1. Overhead Costs
Saving on overhead costs such as recruitment, equipment, and infrastructure can also reach 50%-70% when outsourcing inbound call center Philippines. 
Factors that contribute to this is due to the fact that inbound call services in the country handle the recruitment process as well as the costs that entail it. Not to mention the training and office assets to ensure outsourcing inbound calls and staff are ready to talk to customers. 
Tools and equipment are also out of concern for any US client. As the call center service provider handles it and ensures every system is ready to meet the needs of any US company. 
2. Employee Salary Grade
Salary grade is also way affordable. In a 2018 report, a huge salary difference between a Filipino and an American call center agent was shown.
| | |
| --- | --- |
| Filipino Inbound Call Center Agent Salary | American Inbound Call Center Agent Salary |
| $7,000 to $7,500 | $30,000 |
3. Service Price
Inbound call handling services have three main ways when it comes to pricing. The Philippines offers affordable service packages no matter what the pricing method. These are the following:
| | | |
| --- | --- | --- |
| | Shared per Minute | Dedicated per Hour |
| Philippines / Asian Countries | $0.35-$0.45 | $8 – $15 |
| US / Western Countries | $0.75-$0.90 | $22 – $35 |
For the monthly pricing scheme, the inbound call services are simply compiled into monthly rates. Outsourcing destinations like the Philippines and India offer this. However, this pricing scheme is rare to find in North America or Europe. 
4. Incentives for Foreign Investors
The Philippine government offers various tax benefits looking to invest in the country. The establishment of the Special Economic Zones Act helps to further attract foreign investors. The benefits are the following:
Exemption of corporate income tax and expanded withholding tax

Duty-free imports of equipment, supplies, and raw materials

Local tax exemptions and permits
This goes to show the unwavering support of the government for this billion-dollar industry. This in turn ensures top-quality services without the added price points for US companies looking to outsource an inbound call center.
Skills
We cannot talk about outsourcing from inbound call center companies in the country without talking about Filipino skills. 
After all, the Philippines cemented its pride as the Call Center Capital of the World. This is due to the impeccable skills and talents of its workforce. 
1. College Level Education
Almost, if not all inbound call center outsourcing agents are college graduates. As this is the basic education level anyone working in the BPO company must fulfill first in order to join the workforce. 
This level of education enables these agents to handle complicated fields like technical support for outsourcing inbound call center services.  
2. English Fluency
Trouble communicating with customers is far from the concern of US companies outsourcing in the Philippines. Filipinos speak fluent English and understand the Western context. It records a 98.18% literacy rate in the world. 
3. Neutral Accent
In addition to English fluency, Filipinos have that coveted neutral accent and can enunciate words clearly. This is a plus especially when the customer base is from across the world. 
Filipino agents are preferred to perform inbound customer support services due to the following innate skills.
Knowledge Retention
Filipino agents are able to interpret customer problems. Understand them the first time they hear it and provide relevant solutions. They are also able to internalize business processes often required in handling outsourced inbound calls. 
US companies often commend the ability of Filipino call center agents due to their ability to adapt to new training and methods to ensure processes are top quality.
Flexibility
Filipino agents are known to be flexible and have the ability to adapt to unexpected situations. Customers that often reach inbound services of any US company vary from irate to downright rude customers. 
Agents from this country are known for their flexibility to spring to action and to provide a professional response, no matter what the tone of the customer. 
Also, their flexibility is shown in their ability to handle different accounts at the same time. This is true for agents assigned in a shared services inbound call center. 
Attention to Detail
Customers have specific needs. Through the help of sophisticated CRM tools, agents get an almost accurate picture of who they are talking to. Aside from the technicalities, Filipino agents are known for their empathetic way of conversing and calm demeanor. 
Doing so demonstrates an above-and-beyond dedication to customers. As well as to provide the best customer support to improve customer satisfaction. 
Culture
Inbound support outsourcing is a global business. Tons of countries are offering these services. But with the clients made up of US companies, the Philippines is the perfect fit when it comes to cultural affinity. 
This stems from the fact that the country was colonized by the US a hundred years ago. This in turn creates a sense of cultural identity parallel with Uncle Sam. This makes Filipino agents familiar with American culture. Music, pop culture, fashion, and even geography. 
This provides an ample ability to navigate the conversation towards favorable outcomes for the customers and the business itself. 
This provides customers that a sense of familiarity as Filipino agents can understand idioms and slang. Which further eliminates the language barrier just to deliver excellent customer support. 
By American standards, Filipinos are exceptionally hospitable people. This translates over phone calls as these agents are known for being courteous during calls. This gives a welcoming feeling and general well-treatment for customers. 
Magellan Solutions is a Top
Inbound Call Center Philippines
With 18 years in the business, Magellan Solutions is a force to reckon with when it comes to inbound support services. Our rigorous recruitment and training methods ensure we only provide the best Filipino call center agents to talk to your customers.
We also use sophisticated CRM tools and software to ensure optimized processes in all directions. This is all bundled with data security through our ISO 27001 certification and HIPAA-compliant. 
Data and information security is our priority whenever we deliver excellent customer services for your business. 
Contact us today and let our Business Development Managers create the best solutions for you. Fill up the form below!
TALK TO US!
Contact us today for more information.