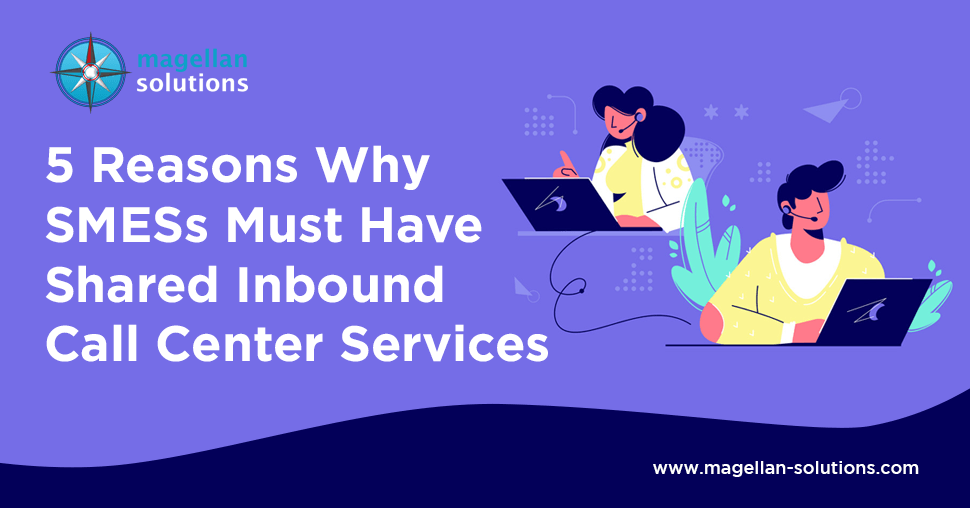 5 Reasons Why Shared Inbound Call Center Services Are Excellent for SMEs
Having your own inbound call center services provide tons of benefits for your company. That is why more than 60% of US companies are outsourcing their services to offshore countries. However, there are a lot of contact center services to choose from. Thus, it's hard to keep track of what's good for your business.
As more and more companies are outsourcing, BPO companies need to adjust with the rising call center demands. They made some programs that will provide dedicated agents for their call center operation. Of course, you need to pay more if you want a solo team. 
On the other hand, some call center firms offer a team that can work for a couple of companies at the same time. The shared services allow BPO companies to be more flexible when it comes to accepting outsourcing companies. Meanwhile, it also helps with companies that want to significantly reduce their operations expenses.
The shared service model is a very popular business strategy in all industries. In fact, 90% of outsourcing companies prefer to have this kind of model rather than the dedicated service. But out of all companies outsourcing, only 24% are small and medium enterprises. The rest falls under big corporations and the Fortune 500.
The low number of SMEs outsourcing is due to the assumption that outsourcing is just a luxury. They thought that call center service is a "nice to have" feature in the company. This is no longer the case, especially since most of the consumers rely on their phones all the time.
With this in mind, let us take a look how the shared inbound call center services will benefit the SMEs:
Low Cost Service
Let's start with the basics, outsourcing in general helps you reduce your expenses in manpower. Most of the offshore call center agents have a 70% lower salary compared to US agents. But don't let it fool you because the service quality is as excellent as having a local customer service rep. We'll talk more about it later.
On an average, outsourcing companies can recover their initial investment faster if they do shared call center services. As a matter of fact, 80% of corporations that outsource sees a return of investment in just 3 years. You can get $7 million to $15 million annual savings by having a fully-functional shared inbound call center service.
These figures are important especially for SMEs planning to improve their product. They can allot the saved cost to research studies and marketing strategies to boost their service.
Guaranteed Experienced Agents
Speaking of quality BPO agents, people working in shared call center services have experience working in several industries. It will be an advantage for your small business since they can apply their learnings from other companies they've worked for. 
They might have experienced handling inbound call centers from the same industries as yours. Therefore, they already know how to deal with customers' concerns. It is an advantage if you're a start-up company with minimal experience on how to handle customer care. 22% of SMEs started outsourcing their service during their 2nd to 5th year in their respective industry.
| | |
| --- | --- |
| YEARS OF SME's OPERATION WHEN THEY OUTSOURCE | DISTRIBUTION OF SMEs OUTSOURCING BASED ON THEIR TENURESHIP |
| 1 month – 6 months | 5% |
| 7 months – 1 year | 4% |
| 1 year – 2 years | 6% |
| 2 years – 5 years | 22% |
| 5+ years | 63% |
In addition to that, BPO firms can also provide a quality assurance team to monitor the productivity of the agents. It is also one way to ensure that there will be no subpar performance when it comes to your incoming call service.
Reduces Call Queue Volumes
A typical SME operation usually has 70-250 employees. These people have different roles to fill in the company. They have hardly enough time to answer customers' inquiry calls. Small businesses only expect a few calls from their customers on a daily basis. But, there's still a possibility that no one might answer it as everyone has their own tasks to do.
Actually, SMEs usually have 62% unanswered calls from their customers. It's an alarming rate considering that small businesses must entertain the majority of their clients. Out of these answered inquiries, 70% tend to look for another company if the first business can't accommodate their call. This will be a lost opportunity to acquire new prospects.
When you outsource shared inbound call center service, you will definitely reduce the number of unanswered calls in your business. Typically, one agent can answer 40-50 inbound calls a day with an average handling time (AHT) of 3 minutes. Getting a couple of shared call center agents are more than enough to cover for your small business.
To determine how many agents you need for your shared call center service, you can follow this formula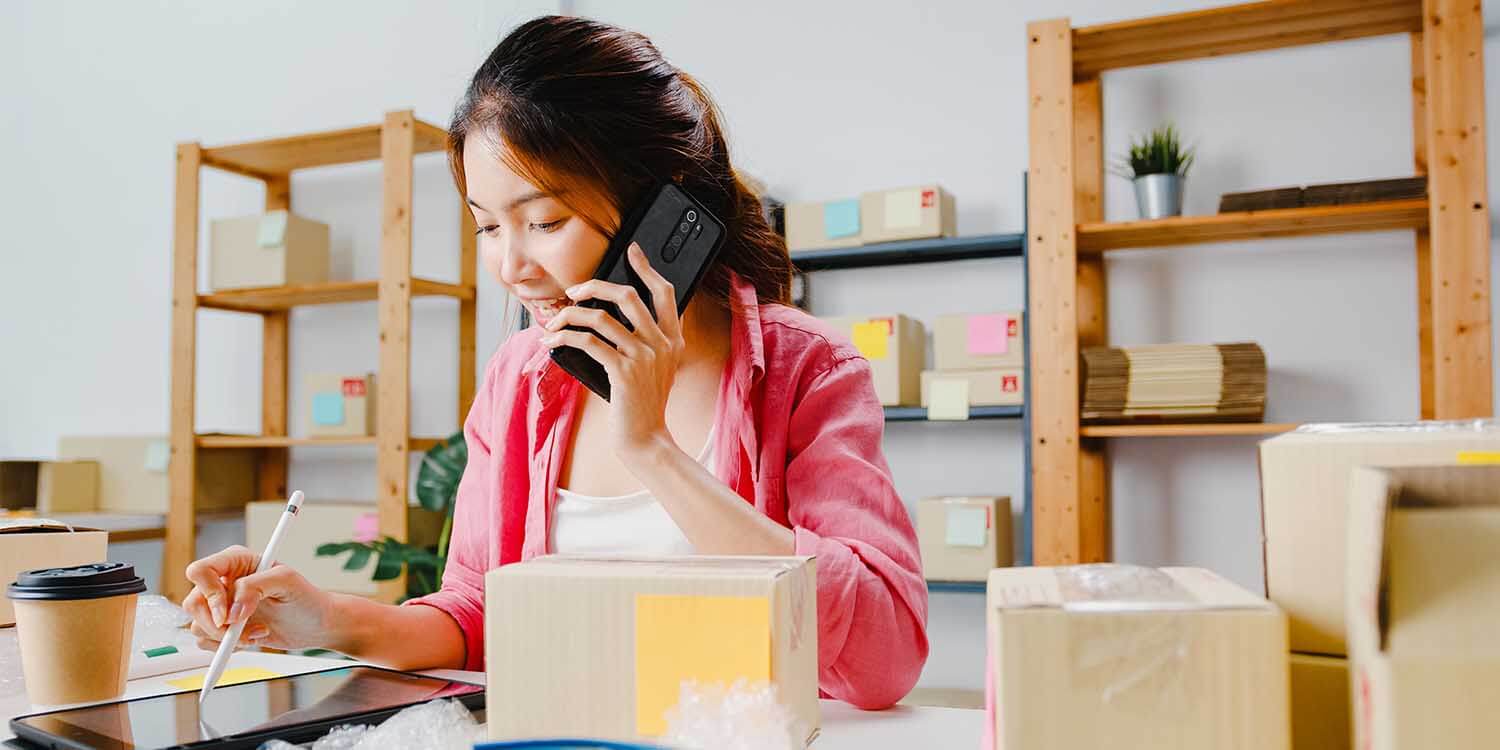 SHARED SERVICE AGENT INDICATOR
SSA = Shared Service Agent
V = Average Daily Call Volume
ACD = Agent's Average Call Per Day
SC = Number of Companies Being Handled By a Shared Service Agent
SSA = (V /  ACD) x SC
For example, an average SME receives 40 calls per day. Then one call center agent also receives 50 calls per day. If the shared service company handles 7 companies including yours, then:
SSA = (40/50) x 7  = 5.6 or 6 Shared Service Agent
Now, some of you might ask, "Why not just hire one dedicated call center agent to work on those 40 calls since they can take 50 per day?". Well, the average hourly salary of an offshore dedicated call center agent is around $6-$8. 
Meanwhile, the average cost of a "shared" customer support agent is around $.20 per hour. So if you need 7 agents it will only cost you $1.4 per hour for a shared service call center. This is still way more affordable than hiring one call center agent to focus on your business.
Besides that, BPO companies offering dedicated call center service need more than just 1 agent for you. They usually have a minimum number of people before providing their service.
24/7 Coverage
Most of the SMEs only operate from 8am – 6pm which is the normal working hours. However, your customers might still inquire about your product past business times. Industries like eCommerce are also in constant need to have holiday agents when people purchase most of their products.
It may not be practical for small businesses to hire seasonal employees to cover their inbound service during peak seasons. Your 40-50 calls could spike up into 200+ inbound inquiries. You also don't want to pay overtime fees for your agents if there is a sudden rise of incoming messages.
Having a call center team makes you formidable from unexpected increases in call volume. A shared inbound call center service can also give you an around-the-clock customer support team. Third-party service providers have several agents ready to work on a shifting schedule to run your inbound service. 
Faster Onboarding Process
Creating your own dedicated inbound call center service will take a lot of time to produce a result. You need to train them for 1 to 2 months to ensure their productivity when operating your inbound call center. This is not advisable for SMEs especially as they need quick results to further improve their product.
Offshoring a shared service expedites the process and set-up time for your inbound call center. BPO firms have software readily available for any industries who want to outsource their business. You no longer need to worry what type of business model you should follow since they can also assist you with it.
Training process is also faster since shared call center agents already have background in inbound call services. All they need to train for is your business strategy and brand awareness. 87% of agents are also more engaged with your company if you have a faster onboarding process. More engaged agents means higher productivity rate.
Are Inbound Call Services Still Relevant for Businesses?
The rise of other communication channels challenge the value of phone conversation as an effective tool in business. Platforms such as social media and emails grew remarkably over the past couple of years. However, it is not enough to dethrone phone calls as the best means of communication.
| | |
| --- | --- |
| Communication Tools | Customers' Preference |
| Phone Call | 60% |
| Email | 16% |
| Face-to-face Interaction | 15% |
| Contact us Form | 4% |
| Social Media | 3% |
| Other | 2% |
60% of consumers prefer to call the business to raise their concerns. Meanwhile, only 3% of customers use social media as their way of sending inquiries. This goes to show how talking to a live person is still an important indicator in business effectiveness. 
The age range of customers who want to use phone calls when talking to a business is also a critical factor. It will dictate your future strategy about customer interaction and marketing campaigns. 
Having said that, 66% of millennials prefer to talk with the business over the phone. It is proof that even the younger generation still likes to communicate with a live agent. All in all, an inbound call center is still the best tool for communication in the foreseeable future.
So, you need to improve your service in order to increase the credibility of your company. You don't want to have a high rate of abandoned calls just because you can't provide a better inbound call center for your consumers.
How to Avoid Abandoned Call Center Services Inbound Calls?
Speaking of abandoned calls, here are some ways to reduce the risk of customers leaving your business:
Always provide a voice prompt announcing the estimated answering time for your customers' phone call. This will help set the callers' expectation on how long they need to stay on the line.

Give your customer an option to hang up during peak hours and receive a phone call once there's an available agent to call them back. It's like the customer is still waiting on the line without the need to stay on the phone for a long time.

Keep a record of all abandoned calls. You can call them back after the peak hours. Some customers might still want to transact with you after they hang up. They will appreciate your effort of calling them back even if you have a lot of calls coming in.

Keep your customers busy while waiting. A simple instruction like preparing the order number or answering some questions in the call prompt first will help them forget the fact that they are waiting.

You can put up some music too to entertain your waiting consumers. They will barely notice the long hold time since music keeps them company instead of dead air.

Offer self service IVR for your customers. It is a great feature for some industries like logistics and eCommerce. All they have to do is to provide a reference number and an AI can provide them all the details of their order/purchase service.

Determine your peak traffic hours so you can strategize which time you need more agents. In some BPO offering a shared service call center, they can inform their agents to prioritize your calls during a specific time. That way, you won't lose a lot of inbound calls.
Shared Inbound Call Center Outsourcing Companies in the Philippines
If you are looking for a shared incoming call service company then try Magellan Solutions. We have more than 17 years of experience providing call center service for SMEs. 
Our inbound call center services include:
Our Business Developers can help you in setting up your key performance indicators (KPI). KPIs will guide you and monitor the progress of your business with us.
We also offer guaranteed flexible pricing options based on several factors like service and number of agents you need. Magellan Solutions understands that start-up businesses have limited funds in outsourcing services.
Our security is also world-class because of different standard certifications. Magellan Solutions also has an ISO/IEC 27001:2013 Certification. It ensures your company's sensitive data is safe in our system. Our expert team provides security measures against phishing and data breach.
Contact us today and get a free 60-minute business consultation. Please fill out the contact form below.
TALK TO US!
Contact us today for more information.