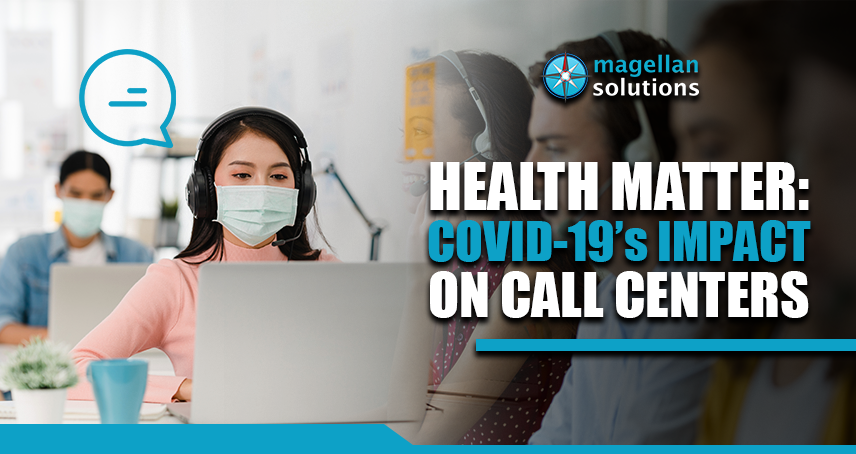 Health Matter: COVID-19's Impact on Call Centers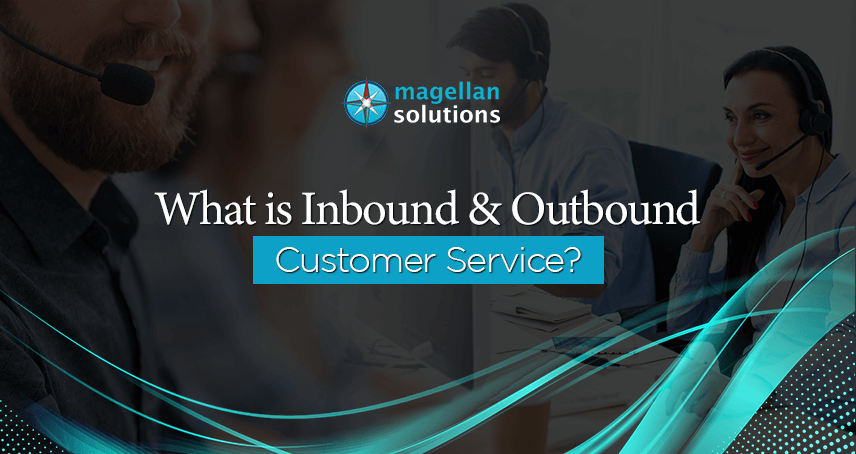 What is Inbound & Outbound Customer Service?
It is definitely a whole new world
Becoming a digital nomad and working remotely while traveling is a dream come true. 
But it is a challenging lifestyle to get into. It's one that some virtual assistants and other solo-teamed agents have experience in. 
This is why we thought of putting together a guide with the help of our travel-savvy agents to help you understand this lifestyle before getting into it yourself.
What do you need to look out for before traveling?
If you're looking to take a remote year traveling around the world or just want a permanent work-and-travel lifestyle, you might be at a bit of a loss for where to begin. 
But becoming a digital nomad is easy once your heart is set on it. Let Magellan Solutions at least, remind you of some little details before you fly out and see the world.
Finding Location-Independent Remote Work
The pandemic has opened businesses to the option of letting their employees work remotely. And after 2 years, or maybe more, travel bans are slowly getting lifted again. Of course, there are still precautions taken when flying abroad. 
Although travel bans are lifted, there is still a constant fear of direct contact in closed spaces like offices, schools, or any big gathering in one place. Thus, businesses still prefer remote work setups. But human nature would not just settle down for staying indoors for 2 years straight. A lot of employees have taken advantage of the lifted travel bans. 
You see them booking flights but still being able to report to work every day.
Types of Remote Work
There are a ton of different fields that offer remote work, especially since the start of 2020. Some of these require little to no formal training to get started. 
One best example is the virtual assistant Philippines. Guaranteed you are willing to spend a little time teaching yourself how to do certain tasks such as SEO and online marketing. Tasks are not limited to that as clients would want someone who easily adapts and can multitask. 
Work Schedule
A lot of businesses that switched to a work-from-home setup still maintain the traditional nine-to-five business hours. But it can be challenging when you're moving around a lot.
That's not to say it rules out traveling. However, it does change what you'll be able to do and when and can pose some scheduling problems if your employer is in a different time zone.
Your WiFi Needs
Certain jobs require much faster and more stable WiFi than others. 
Video calls, meetings, uploading large video files, or the like would require much better WiFi than someone who's just working in Google Docs. 
Figuring out exactly how fast and reliable your internet connection needs to be is crucial before you travel. This will be a major factor in deciding where you can go on your travels.
Tax & Immigration Laws
You are still liable for taxes even outside of your home country. Meaning, as long as you're in a different country on a tourist visa, you remain a resident of your home country.
As far as the government is concerned, you're still working there and not wherever you may find yourself physically.
With that said, we're not experts on tax law here, so make sure to do thorough research on your country's laws and regulations. All we can do is ensure that our clients will be able to be partnered with an agent or a team responsible enough to answer to all business needs even in the midst of their travel leisures.
Hire a virtual assistant in the Philippines!
People often recommend services like Upwork and Fiverr, but the truth is the quality of these platforms varies widely.
The problem with these services is that, although convenient, the bidding process frequently becomes a race to the bottom. The cheapest option is often presented as the best deal instead of competing on quality.
Unlike the said platforms, we consolidate and streamline the headaches of hiring and training various candidates. As a result, you can focus on what matters most – whether that's increasing sales, expanding your reach, or envisioning your future.
Benefits of working with a virtual assistant from the Philippines
Getting your Filipino virtual assistants from a reliable BPO company is already a plus for you. Aside from that, there are a lot of reasons why a Filipino VA is an asset for you and your business. Here are the top reasons why:
Filipino VA can provide long-term support. This is possible if you work with a full-time VA. This is a type of support that works for your continuous business growth. Something that you cannot achieve if you constantly work with freelancers is that you have to re-hire after some time. As this halts continuous progress and business continuity every time you change your VA.
Filipino VA for hire is affordable yet degree educated and more. VAs from the Philippines has been proven to be smart, degree holders, and cost-effective compared with other VA from other countries. If you are based in the US, you can afford a VA with a salary ranging from $350-$400 a month for a full-time position. While it still depends on what expertise you may be looking for in your VA, it is still more affordable than hiring in-shore.
VAs from BPO companies are well-trained and educated. There are thousands of VAs that possess diverse skills that you may need. Getting a VA from a BPO company assures you that they are up-to-date with industry practices and undergo training to ensure their skills and knowledge are on par with the industry.
Filipino VAs are capable to work independently. This should put off some burden on your shoulders as a business owner who has to take on a lot of responsibilities in running your business. Fret not as Filipino VA can work alone with minimal supervision. Also, the communication barrier is non-existent as English is the constitutional language in the country.
Receive a quote for our virtual assistant skills and more by leaving your information on the form below!
TALK TO US!
Contact us today for more information.