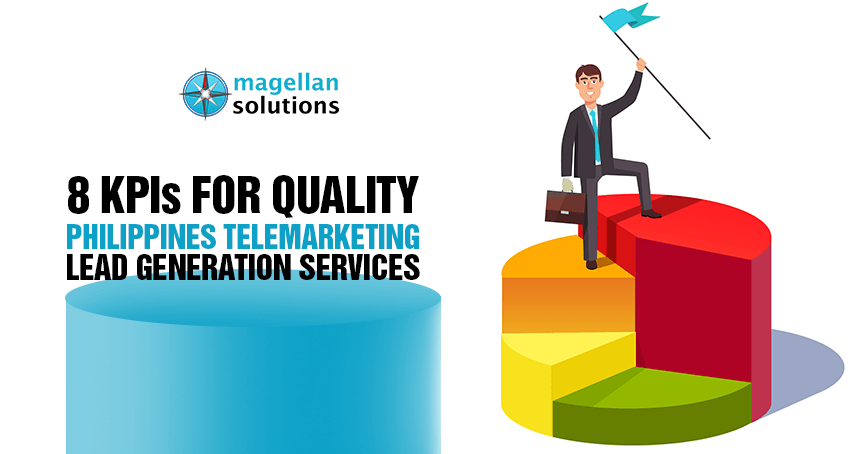 Pick the Right KPI for your BPO Telemarketing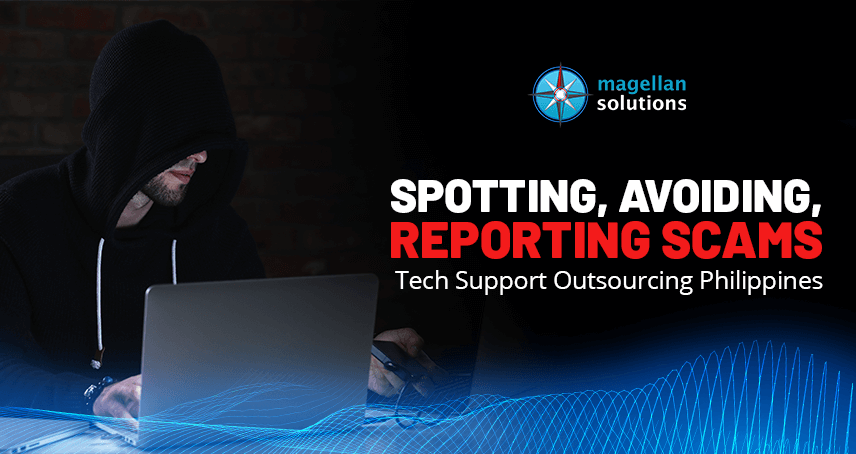 How To Spot, Avoid, & Report Scams
Look out for these red flags when hiring Philippines virtual assistant
Hiring a Philippines virtual assistant is becoming a norm for businesses across the globe. As this provides the necessary support any business owner may need. Like any other industry, VA Philippines is not full of butterflies and rainbows all the time. 
If you are an owner who is looking to build your international employees via outsourcing VA Philippines, it may be best for you to know these red flags and avoid them. This is for you to get the best support when you hire staff in the Philippines. 
Red Flag #1: Unsure of the Specific Tasks You Want Your
Filipino Virtual Assistant
to Perform
Filipino virtual assistant is here to help you. While it is good to know when you need someone to help you, it is even better when you know exactly what you will ask them to do.
This is a common mistake by employers looking to hire VA Philippines. To avoid confusion when you hire Filipino virtual assistants, it is better for you to create specific processes for what tasks you want to outsource.
This way, you can teach accurately the exact process of the task that your personal virtual assistant Philippines to accomplish. The creation of efficient processes to let your VA Philippines work on it efficiently is key here to avoid this red flag.
Red Flag #2:
Hire A virtual assistant in the Philippines
to Take on Responsibility for A Business Outcome With Just A High-level Brief
To hire Filipino VA for the wrong types of jobs is a big no-no in the industry. Below is an example of such:
Someone to do social media to boost the business' brand awareness

Someone to write articles about products to improve online presence

Someone to improve

customer service

Someone to manage the administrative office and streamline the processes
What do these job descriptions above have in common? These are all that you can call figure it out type of job. While this may sound simple, the thought process behind is this. 
You are expecting to hire a virtual assistant in the Philippines with experience to figure out what specifically needs to be done. In order to get your desired result. 
However, doing this is very unlikely to help you find virtual assistant Philippines to produce a good result. 
In order to avoid this red flag, you must identify the specific work you want your online virtual assistant Philippines to do. Some VA agency the Philippines can provide you with VAs that have experience working in a company. Then asking them to figure out a better way to get a specific result can work.
However, starting out your Philippines virtual assistant journey on that is almost always a mistake. Something that you must avoid at all costs.
Red Flag #3: Providing Unclear Job Briefs To Your
Personal Virtual Assistant Philippines
What separates virtual assistance jobs from traditional staffing solutions is that work that needs to be accomplished must be broken into specific individual sub-tasks. 
For instance, you may need a web developer to do any of the following:
Implement a design mock-up

Create a form response page

Make navigation changes to a website
Often, business owners ask for something to be done without clearly understanding what they are actually asking for. This scenario is more common than you think.
How does it affect the service delivery of your Filipino virtual assistant? This often leads to wasted time asking a bunch of questions in order for them to identify what you really want.
To avoid this red flag and get a great result from your VA Philippines, you must think of these two factors:
How clearly do you understand what you are asking for

How clearly you can communicate the specifics of what you want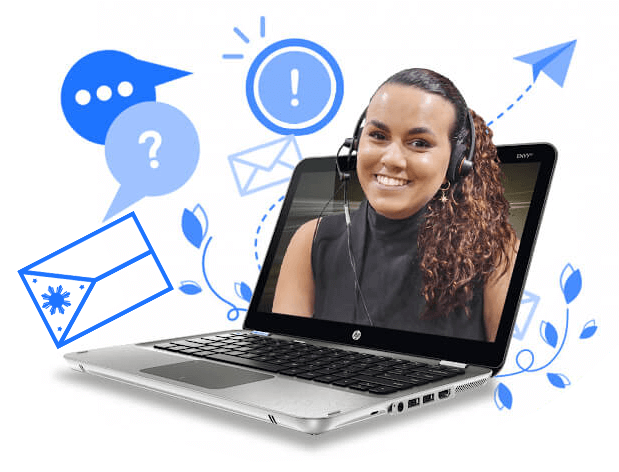 Red Flag #4: Not Taking Enough Time To Check the Work Done By Hire Staff Philippines
The journey of getting the services of any VA does not end on how to hire a virtual assistant Philippines alone. This is a mistake that business owners often make. That just because you're paying someone to do something, it automatically means it will be done properly.
That is why quality assurance must be a part of your process when dealing with VA Philippines. This does not mean you have to micromanage everything. 
Instead, take the time to actually check their work in order to spot mistakes. Thereby correcting them as early as possible. Remember that the time you "save" by not checking the output will be wasted 10x in the end once you realize there are tons of errors. 
If this is time-consuming for you, then it may be best to hire a virtual assistant in the Philippines from a company that can do this for you. 
Like in Magellan Solutions, you can get people to do QA checking for you. Before you even get to see the output, you are assured it is top quality and fits your intended results.
Red Flag #5: Forgetting to Focus on the ROI on Why to
Hire Filipino VA
It is a fact that it takes money, time, and energy to hire Filipino virtual assistants to join your team. Even if it's just to outsource basic tasks. Some owners tend to forget the ROI of doing this strategy.
Online virtual assistant Philippines is here to help you fill the gaps in your in-house processes. In order to effectively do so, you must understand why you need and hire them in the first place.
VA Philippines is an investment and not a one-off engagement some owners tend to think. This is like getting international employees to work for your business advantage. 
Red Flag #6: Getting
VA Philippines
Working on Multiple Jobs
Freelancing is not bad per se. To find virtual assistant Philippines that works on multiple jobs is actually a coveted skill in this industry. 
However, for those of you who are seeking to get your much-needed support, you may want to ensure that your Filipino virtual assistant is working for you. Not anyone else.
But why is this considered a red flag? Quality suffers when a virtual assistant juggles multiple tasks from multiple bosses. Imagine their performance if they are overworked, stressed, or not getting enough time to rest.
This is a common scenario if you'll get a VA that works multiple jobs at once. Not to mention conflict of interest.
Hiring VA is becoming a popular choice for many business owners. This is turning into a norm for retailers, finance, IT, and many more. Thus there is a slim chance that some of your competitors may be recruiting. 
This scenario leads to a slim yet very real risk that a VA is balancing jobs for one of your competitors.
That is why it is best to hire a full-time VA if your required job briefs handle sensitive information. This will also save you trouble, waste of time, energy, and disappointments.
Red Flag #7: Not Doing Any Background Check On
VA Philippines
Legitimacy and integrity are the name of the game when it comes to this industry. As such, it is your discretion to do a background check. 
This is where you check the character reference your shortlisted VA provides you. Also, it is better for you to zoom in on the presence of the previous companies online. 
Doing this will also provide you with the necessary information about how they performed with their previous clients. You can also use this to check for tasks or job briefs similar to what you are looking for. 
This way you get a better idea of how they will eventually perform for your tasks and your business. 
Red Flag #8:
Hire Filipino VA
from Suspicious Sources
Social media platforms and other VA aggregator sites are now popular places to hire a VA. However, this poses a lot of risks. Especially for owners who only want to connect with legitimate VAs. 
While this may be swarmed with affordable VAs to do impossible tasks, you ought to be careful when dealing with such. 
To avoid this pitfall, you may opt to hire a virtual assistant in the Philippines from credible freelance websites like Upwork or Fiverr. Better yet get your VA from a reputable VA agency Philippines. 
This is a sure way to avoid scams. As freelancers are not accountable except for themselves, thus greater risks to your business. 
With a reputable company like Magellan Solutions, you can be sure you are working with qualified Filipino virtual assistants.
Reasons Why It is Best to
Hire A Virtual Assistant in the Philippines
There are a lot of reasons why VA Philippines is the go-to of business owners in the hustle industry. The emerging reasons are the following:
1. The Philippines is a top outsourcing destination
The country is a key player in the outsourcing industry. This is where businesses worldwide outsource diverse tasks, from basic customer support to fancy ones such as data analytics, finance, and many more. This provides an advantage when dealing with foreign clients, as they have in-depth experience and knowledge to do so.
There is a high chance that your Filipino VA has already worked with a foreign client and provides similar services. This means they possess the dynamics of working with different time zones and various tasks.
2. Filipino VA are hard-workers
There are plenty of reasons why Filipinos are a top choice for business owners across the world. Among them, they are hard workers and have high EQ when dealing with work-related matters and stress.  Also, they are commended for going the extra mile when duty calls.
In addition to that, the work ethics of Philippine VAs are often designed to meet the requirements of the Western corporate culture. Therefore adjustments would be a breeze once you hire a VA in the Philippines.
3. Filipino VAs are good at following clear and concise instructions
Filipino VAs are commended for their attention to detail skills. Thus it is easy for them to execute tasks with clear instructions. Also, they are more focused on finishing the task at hand than going round in round asking questions and clarifications as long as the task is clear.
Of course, this is only possible if you laid out clear instructions and provide enough references they can check to ensure they meet your requirements.
4. Filipino VA stays
VAs from the Philippines can stay for a company for various reasons. While it is becoming a norm of job-hopping or short-term contracts, there are still Filipino VAs that are hired and stay for a long period of time in a company. This is possible when they are treated well, have good compensation and benefits, and have career progress.
Why
Hire A Virtual Assistant in the Philippines
from Magellan Solutions
With almost two decades in the business, we can take off your anxiety and save you time by providing the best Philippines Virtual Assistant. 
As we are accountable for your virtual assistant. Thus we ensure they are working in the best environment to deliver optimal results for you. 
We also take care of candidate selection, hiring, payroll, QA, and other human resources concerns. 
Also, we qualify talents that cater to your business. Not to mention, we provide training to ensure that our Filipino virtual assistants are up to date with the latest methodologies and tools. 
Magellan Solutions is ISO 27001-certified and HIPAA-compliant. This is our way to assure you that we protect your data and information with the highest safety protocol. 
Contact us today and let us match you up with the best Philippines virtual assistant. Fill up the form below!
TALK TO US!
Contact us today for more information.