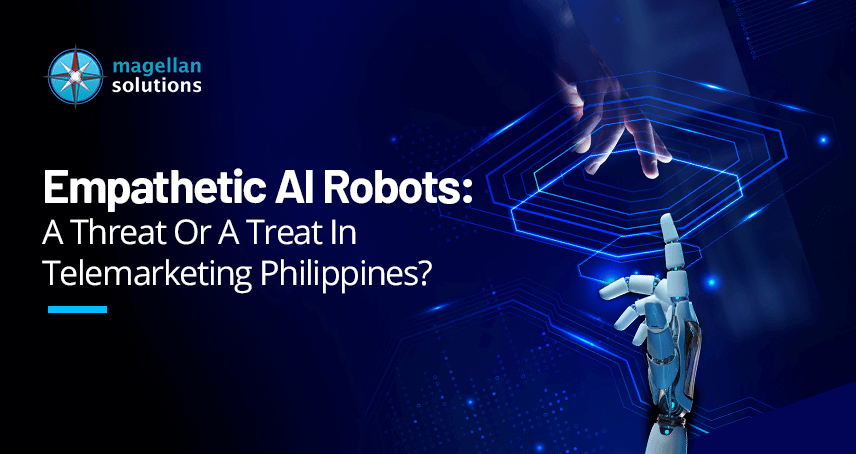 Empathetic AI Robots: A Threat Or A Treat In Telemarketing?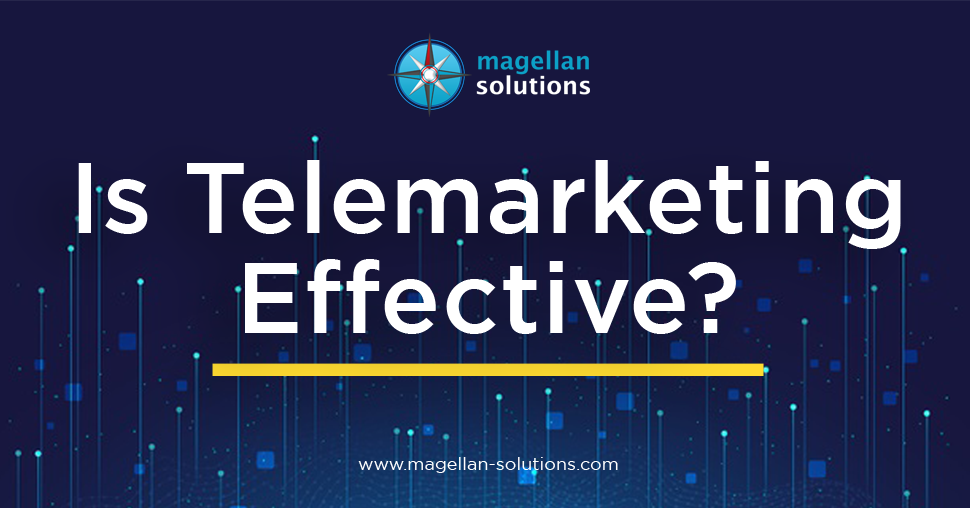 Is Telemarketing Effective?
Telemarketing
is simple and complicated for SMEs, so why not look at the strategies big companies use?
In all fairness, SMEs and big enterprises are very different in economics, structure, and model. However, that does not mean that they are the antithesis of each other.
SMEs can learn a lot by looking at the various strategies prosperous businesses use and implement. Yes, not all of it applies to them, but some are. 
So, in this article, we will look at strategies big brands use to utilize the full potential of outsourcing telemarketing services in the Philippines.
5 Things Startups and Small Businesses Can Learn from Big Brands
Startup cultures are known for their ambition and drive. 
Employees are impressively passionate and have tireless work ethics that are acknowledged and frequently help move the firm toward profitability and success.
But all small companies need some form of help to expand and grow. That is where outbound telemarketing services in the Philippines come in. 
Telemarketing companies in the Philippines support SMEs that need manpower and technology to meet their customers' demands. Even more so, they are affordable and easy to set up.
Big brands also love to outsource their non-core functions to Telemarketing call centers in the Philippines for the same reason. To them, offshoring is a strategy that can optimize efficiency and productivity. That is why over 60% of big companies want to hire telemarketers in the Philippines. 
Giant corporations and SMEs can both get telemarketing Philippines outbound services. But big brands are more methodical and wise in partnering with a telesales company in the Philippines.
So what are the strategies big companies do to capitalize on their outsourcing partner fully? Here are some of them:
They focus on employee skills
A small business must focus on getting highly skilled Filipino telemarketers early on in the partnership because it is an investment in the greater sense of things.
The University of Colorado highlights the 10 essential skills every employee should have:
Excellent communication (listening, writing, and speaking) skills

Problem-solving

Teamwork

Initiative

Thoughtful Analysis

Professionalism

Leadership

Detail oriented

Proficient with basic computer skills and learning new technical tools

Flexible
The Philippines outbound call center oversees much more than just problem-solving. These organizations act as the remote faces of the companies they represent. They engage in one-on-one personal interactions with clients, and that matters a lot.
Big companies focus on the quality of skills and training because BPOs represent their brand.
A customer's perception of the company could be irreparably damaged if a call center representative gives them a negative impression of the brand or proves incapable of assisting them.
They set smart KPIs
If you are a small business with particular objectives, you need to figure out how to track your progress toward achieving them. 
Looking at how your call center outsourcing Philippines functions and things like revenue and profit on the balance sheet or in your accounting software can only take you so far. You should continually seek more tangible ways to measure progress.
Big brands adopt different KPIs (or Key Performance Indicators) to help them make decisions, set strategic objectives, and evaluate business processes in real time.
In outsourcing, KPIs determine your success with vendors. Here are some indicators companies use:
First Call Resolution

Average Handle Time

Customer Satisfaction

Agent Turnover Rate

Net Promoter Score

Average Time in Queue
Always keep in mind that the best types of measurement are SMART (Specific, Measurable, Achievable, Relevant, and Time-Bound). 
SMART KPIs provide clarity in terms of performance expectations and progress. Ultimately, they enable your employees to be successful and your business to flourish.
Know what you need.
There are many call center services in the Philippines, so you need to be specific about what you need.
Every penny counts for any business structure. Big companies study their spending before they make decisions, which is why SMEs should pay little attention to their cash flow as well.
Like big brands, assess what stage you are right now in the market. Are you looking to spread awareness about your company? Or do you want to convert as many sales as you can? 
Telemarketing can be broken into many parts, depending on your needs.
Telemarketing can:
Big companies have strong brand personalities that people can identify with. They know who they are and who they want to target—small businesses must aim to achieve the same.
Don't disregard technology.
While many startups and small businesses are operating on a shoestring budget, it's critical to invest in technology that can help streamline processes and allow businesses to scale more quickly.
Outsourcing efficiently requires the best technology.
While small businesses may be tempted to hire a BPO company with as few technological resources as possible in order to keep costs low, this is not entirely preferable. 
SMEs should note how big companies tackle this — they study their direction.
SMEs should base their decisions on where their company is headed in the future so that they can have the technology that will be able to help them. 
Businesses can avoid spending the extra cash to switch and replace all of the established systems if they plan ahead of time.
Prioritize customer experience.
Understanding who your customers are is critical to being a successful business, no matter what your size.
In an article by Harvard Business Review, they stressed the importance of net-promoter scores. They even call it the one number companies need to grow. 
Net Promoter Score is a KPI that measures both customer satisfaction and loyalty. 
Successful (and big) companies know this, and that is why their NPS is sky-high:
Netflix's NPS is 68, well above their competition;

Starbucks' NPS is a decent 77;

Amazon's NPS is a pretty high one at 62;

Airbnb's NPS is quite strong at 74;

Tesla's NPS is an astounding 96.
But that score is not solely because of their effort; it is because they partnered with a compelling call center provider.
So, what is the lesson here for SMEs?
Simple, focus on customer experience.
Customer experience (or CX) is when a prospect contacts a company's call center.
Although it is often disregarded in the telemarketing world, it can be the differentiator between continued business and deciding to switch to a competitor.
A positive experience can lead to a purchase and brand loyalty— as a recent Forbes article highlights that customer-centric companies are 60% more profitable than companies that don't focus on customers.
Giant corporations focus on CX above anything else. That is why SMEs should expand and grow.
Don't be shy. Ask your BPO provider to help you create a seamless customer experience.
Partner with the Top
Contact Center Services Philippines
Magellan Solutions is a BPO company based in the Philippines that supports small to midsize businesses. 
With over 18 years of industry experience, we offer high-quality customer support and call center services. On top of that, we are a certified ISO 27001:2013 and HIPAA-compliant company.
At Magellan Solutions, we combine technology such as ACD, CRM, and IVR with agent skills. We ensure they have all the necessary tools, equipment, and knowledge to serve customers. 
We also are the leading lead generation Philippines among all B2C and B2B lead generation companies in the Philippines.
We believe progress shouldn't break the bank, so our services remain flexible and competitive.
Contact us now, and we will discuss how we can help your business succeed. Complete the contact form below and talk to us for free!
TALK TO US!
Contact us today for more information.