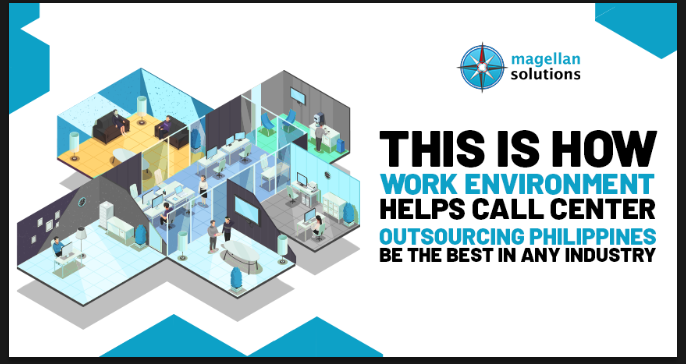 This is How Work Environment Helps Call Center Outsourcing Philippines Be The Best In Any Industry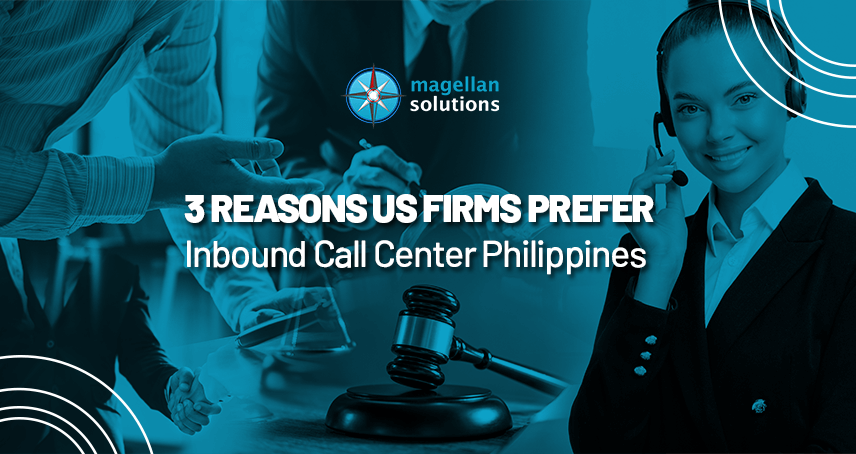 3 Reasons US Firms Prefer Inbound Call Center Philippines
Other industries can outsource customer service and yield all of its benefits as well.
When we talk about customer support outsourcing, most businesses will immediately think of big industries such as Information Technology and Finance.
But lesser-known and growing industries can also benefit from it.
In this article, we will discuss how outsourcing customer service solutions can help any type of industry succeed. We will also look at the go-to call centers of companies in the Philippines.
What Industries Should Outsource Customer Service More?
Did you know that 68 percent of US companies, especially small ones, outsource customer support services?
They see outsourced customer service center firms as opportunities to decrease costs, improve services, and expand their business with greater flexibility. 
Large corporations, particularly those in the telecommunications industry, pioneered this trend by outsourcing customer support to contact centers in the Philippines and India.
But according to Clutch, more than a third of SMEs (37%) outsourced customer support services. Furthermore, this can be attributed to the fact that there are industries that are not outsourcing yet.
Here are 7 industries we think need to outsource more this 2021:
3D Rendering Industry
3D renderings and visualizations play a critical role in the success of any architecture or design firm. 
However, many small businesses lack the necessary resources to generate the kinds of visual work that will help them get bigger clients and create better architecture. And keeping a full-time 3D rendering artist on staff can be expensive.
Even more so, to keep up with projects, employees need to communicate constantly. But with the pandemic, that can be difficult.
This is where outsourcing 3D rendering comes in.  
Outsourcing 3D renderings allows small and medium-sized firms to keep rendering artists at an arm's length and a moment's notice. With a BPO partner, you can have artists ready to serve your needs immediately.
Outsourcing allows you to hire people remotely. But that doesn't mean that they will work unsupervised. BPOs have a system to ensure quality plus most of them have a QA team to enforce the highest service standard.
Here are 3D rendering services you can outsource now:
3D Modelling Service

3D Designing Service

3D Printing Service

3D Drafting Services

3D Scanning Services
Education Industry
BPOs can provide flexible, scalable, and cost-effective support to the education sector. 
Services such as contact center and back office support can help educational institutions to be more efficient and productive. With outsourced support agents, BPOs can do functions such as lead generation, course registration, and alumni database administration to expand the institution's reach.
Basically, BPOs are attractive to entrepreneurs since they help them cut costs and innovate with technology so they can focus on their core competency: providing high-quality education. 
This is important since educational institutions at all levels are facing more obstacles to offering quality education. Challenges such as school closures owing to the COVID-19 issue lower government financing to higher operational costs affect their stability.
Nowadays, education leaders are looking to outsource services to BPOs to help them stay competitive. 
Partnering with a BPO education provider allows educational institutions to experiment with novel approaches such as online learning and "test" or "stack" degree courses, giving students more freedom and saving more money.
Here are services you can outsource now:
Student Information System Management

Appointment Setting

Course Registration and Enrollment Assistance

Lead Generation
Travel and Tourism
In order to create a world-class business impact, small to midsize travel companies need to overcome various challenges. 
They have to deal with competition, investment restrictions, resource management, and many more. All these things demand a lot of time, therefore, they consider BPO service as a viable solution to save time for core business functions.
So, in what way does customer care outsourcing companies and BPOs help the Travel and Tourism industry?
With services such as back office solutions and data entry, business process outsourcing helps travel companies manage enormous amounts of data and transactions. This gives them access to expert data insights. 
With the support of a dependable outsourced phone support team, travel companies may improve the efficiency of their business operations.
Even more so, BPOs can give customers of travel firms the greatest client experience by outsourcing their call centers to outsourcing service providers. 
They will be able to provide outstanding service over a variety of support channels, including phone, email, and chat.
Here are some services you can outsource now:
Pharmaceutical Industry
Pharmaceutical companies are facing a lot of challenges nowadays due to pricing pressure, changing regulatory requirements, and the pandemic. 
As a result, achieving and maintaining profitable growth is becoming increasingly challenging for them.
Pharmaceutical outsourcing offers a unique solution to these problems.
By outsourcing non-core operations small and midsize pharma companies can focus on their core functions, gain access to specialized expertise, save money, and minimize attrition rates. 
Pharma outsourcing is becoming a trend in the industry. In fact, a whopping 80% of companies are open to outsourcing new services provided it helps them reduce costs.
Here are some services in the industry you can outsource:
Clinical Data Management

Clinical Data Entry

Pharmaceutical Auditing

Customer Service

Order Taking and Processing Management
Insurance
Insurance business outsourcing means hiring people to do data entry, bookkeeping, and accounting for a company.
Leaders typically do this to keep up with the increasing amount of paperwork and services they are required to do on a daily basis. 
Usually, hiring a BPO yields higher efficiency and client satisfaction. That is why companies love getting them.
Anyway, insurance BPOs assist companies in collecting premiums, expanding policyholder services, processing claims, and tracking down prospects to make sales.
An insurance business process outsourcing partner can be a vital part of a company's ecosystem and can provide them with the flexibility and scalability they need to quickly capture new market opportunities.
Here are other services you can outsource now:
Data entry and recording

Policy Management

Commission Management

Insurance Agency Management

Claims processing

Lead Generation
Retail
Running a retail store usually requires you to know a little bit about everything. And doing a lot of jobs. 
However, you do not need to do all these as you can start delegating and outsourcing some of the chores that keep you so busy.
Sometimes outsourcing takes the form of hiring staff to handle some of your workload or delegating more tasks to trusted employees. But even entrepreneurs who run their businesses entirely by themselves can outsource some of their more tedious or time-consuming jobs to part-time, external helpers.
This can open up limitless possibilities.
Outsourcing is a great way for you to find the time and resources to focus on big-picture issues in your retail business, and hopefully also free up time for a healthy work-life balance.
It also promotes scalability and stability.
Services such as lead generation and web development can improve your sales performance. And other important tasks you can outsource such as customer service can help improve your customer satisfaction rating.
Furthermore, there are other services you can outsource:
24/7 Customer Support

Order Processing Management

Technical Service Outsourcing

Digital Marketing and Digital Support

Supply Chain Solutions

Revenue Management

Data Entry

Logistics Monitoring
Real Estate
A BPO in real estate provides the necessary manpower to perform tasks that are needed by real estate companies. 
Real Estate is an industry that's particularly well suited to offshoring because:
Real estate businesses have been quick to take up new technology, adjusting to the digital world by engaging with customers online, using advertising apps, online applications, and payment portals, and utilizing specialist cloud-based software.

They allow a lot of the work to be done at any time – not just during business hours. This is because most BPOs employ a round-the-clock

outsourced support team

.

Real estate BPO is not expensive. You do not need to pay for space or equipment anymore.
Furthermore, here are some other advantages:
You can have access to the best and most skilled professionals in exchange for a low price

You can augment your personal staff with our agents to bring out the best outcome

You can immerse yourself in your core activities and produce better output without worrying about other tasks.
Here are services you can outsource under Real Estate BPO:
Customer Services

Telemarketing

Leasing Consultation

Residential Auction Staffing

New Home Sales and Marketing Management

Property Finance and Accounting Management
Why Do Industries Need to Outsource More, According to Research
In business, outsourcing is often considered a complicated strategy. 
People are asking, what is the purpose of outsourcing for businesses? Well, there isn't just one explanation, but several. And they all depend on the company's context and needs.
Remember that outsourcing is when a corporation hires outside staff for a variety of reasons. However, the following are some of their most typical motivations:
Reduce and control costs of operation (this is usually the main reason).

Improve the company's focus.

Liberate inner sources for new purposes.

Increase efficiency for some time-consuming functions that the company may lack resources for.

Use external resources as much as possible.

Sharing risks with a partner firm.
Top Industries that Outsource
Now, let us look at the top industries that outsource their services to call centers.
In a recent study conducted by Clutch, they found out that small businesses most commonly outsource finance and accounting (37%), as well as IT services (37%).
Here is the breakdown:
Most Commonly Outsourced Business Processes

Industry Sector

Percentage

Finance and Accounting

37%

IT Services

37%

Digital Marketing

34%

Development

28%

Human Resources

24%

Customer Support

24%
But there are other industries that have embraced outsourcing, here are some of them:
Legal Research

Manufacturing

Healthcare

Engineering

Research & Development

Banks

Telecommunication

Energy and Utilities

Media and Entertainment
Companies that want to be successful on a global scale and create a worldwide customer base need to have a strong support system to be successful. That is why outsourcing is an attractive solution to all of these industries.
Top Call Center in the Philippines
If you are looking to find the best SME-focused customer service outsourcing companies fit for your business, here is a quick table for your reference:
| | | | |
| --- | --- | --- | --- |
| Company | Price ($/hr) | Service Focus | Industry Focus |
| Magellan Solutions | 12.00 | Voice and Non-voice | Various |
| Helpware | 25.00 | Voice and Non-voice | Various |
| Dynamic Business Outsourcing Solutions | 10.00 | Voice | Finance |
| Konnektors | 25.00 | Non-voice | Various |
| Main Source 365 Tech LLC | 50.00 | Non-voice | IT |
| First Source | 25.00 | Voice | Various |
| Lambent Consulting | 25.00 | Non-voice | Various |
| GlobalSky Call Center | 49.00 | Voice | Various |
| CIENCE Technologies | 25.00 | Voice | IT |
| Open Access BPO | 25.00 | Voice and Non-voice | Various |
| Enshored | 25.00 | Non-voice | Various |
| Aidey | 25.00 | Voice | Various |
| Unity Communications | 10.00 | Voice and Non-voice | Telecommunication |
| IdeasUnlimited | 25.00 | Voice | eCommerce |
| Acquire BPO | 25.00 | Non-voice | Various |
| Hit Rate Solutions | 25.00 | Voice | Various |
| 2ndOffice | 25.00 | Voice | Retail |
| Staff Outsourcing Solutions | 25.00 | Voice | Various |
| Pac Biz | 9.23 | Voice | eCommerce |
| Exela | 25.00 | Non-voice | Various |
| Netcast BPO | 25.00 | Voice | Various |
| Bottleneck Distant Assistant | 13.00 | Voice and Non-voice | eCommerce |
| Tru29 Solutions Inc. | 25.00 | Voice | Finance |
| EXL Service | 25.00 | Voice and Non-voice | Finance |
| Conectys | 25.00 | Voice and Non-voice | Various |
| Fusion BPO Services | 25.00 | Voice | Medical |
| OptimumSource | 25.00 | Voice | Various |
| Premier BPO | 14.00 | Voice | Various |
| Cloudstaff | 10.00 | Non-Voice | Hospitality |
Obviously, the ideal 3rd party customer service firm would be able to offer expertise in all industries with both voice and non-voice services.
Based on the table above, just a few call center firms can deliver low-cost, high-quality services across a variety of industries. And that should play a huge factor before choosing the best BPO for you.
If you're searching for a flexible BPO partner, seek for SME-focused firms that are both flexible and capable.
Outsource Your Customer Service
with the BPO Company in the Philippines
Magellan Solutions is the only customer support service provider you need.
Magellan Solutions is a BPO company based in the Philippines that focuses on supporting small to midsize businesses. 
With over 18 years of industry experience, we offer high-quality customer service support and call center services. On top of that, we are a certified ISO 27001:2013 and HIPAA-compliant company.
At Magellan Solutions, we combine technology such as ACD, CRM, and IVR with agent skills. We make sure that they have all the necessary tools, equipment, and knowledge to serve customers. 
We believe that progress shouldn't break the bank, so our services remain flexible and competitive.
Contact us now, and we will discuss with you how we can help your business succeed. Complete the contact form below and talk to us for free!
TALK TO US!
Contact us today for more information.