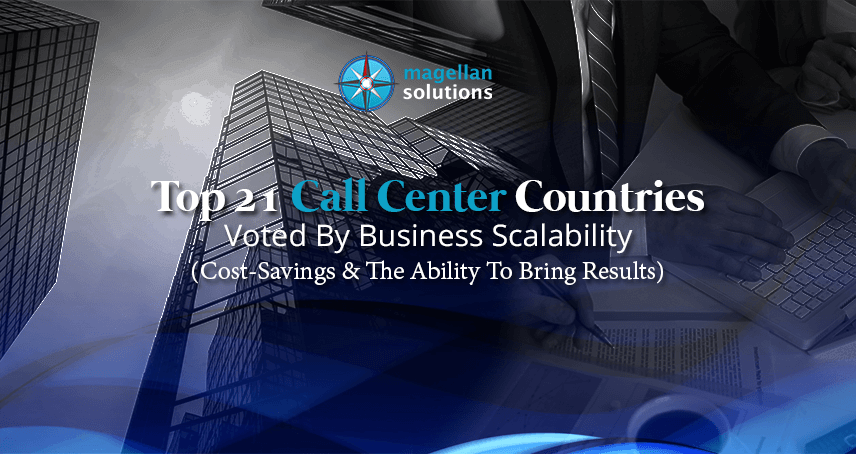 Business Scalability: Top 21 Call Center Countries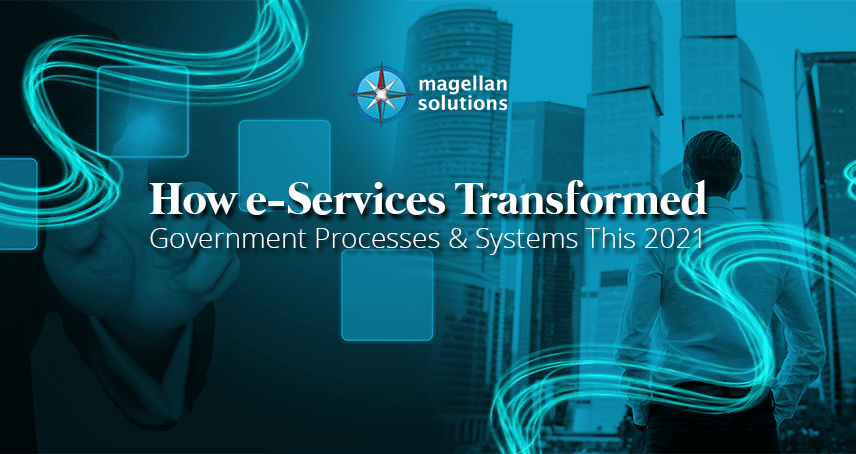 E-Services: The Best Way To Update Processes
Form your own Avengers in E-commerce
For businesses with seasonal cycles like e-commerce, support volume can vary widely throughout the year. Outsourced support teams allow for scaling the team size up and down as needed without over-hiring or having to let people go when the queues are quiet.
Even if you intend to hire internally, the process of finding applicants, interviewing, and onboarding when you outsource your customer service can take some of your time. But this all results in an increase in sales. So what's a little risk in exchange for growth? Everyone has had their own risk-taking opportunities.
Pulling off the first few sales on a new webshop outsourcing can be an exciting experience for anyone. 
However, for some e-commerce startups, that is also where the excitement ends. To keep those orders coming and grow the business into a large empire or at least a successful venture becomes a big challenge. 
The right group of employees can make all the difference between success and failure. To help, we've put together a comprehensive blueprint of who you should initially have on your outsource e-commerce management team :
1. Website and Graphic Design
How much does web design cost in 2021? 
Professional web design prices range from $1000 to more than $100,000. Moreso, there are a variety of factors that influence the cost of web design.
Email Design & Production

– It is crucial to standardize your branding everywhere you interact with your audience. Our professional designers create an amazing custom newsletter and email template design with your brand and marketing goals in mind, which are compatible with various email platforms.

Landing Page Design

– We know the best strategies, techniques, and most efficient design elements to use for the purposes of the sales landing page. Our goal for every E-commerce landing page design we create is to reduce the bounce rate and increase conversions by understanding what works

E-commerce Website Design

–

Outsourcing e-commerce website development

designers make sure that your website is built to be responsive and fully functional. That means you can be sure that every single page, form, and button is fully functional and ready for the growth of your e-business.

Product Photo Editing

– The right product image can make or break a sale. Our professional photo editors are committed to enhancing your product images, producing catalogs that grab consumer attention and resonate with repeat purchasers.
2. Website Development and Maintenance
Generally, eCommerce website development prices range from $10,000 to $500,000 or more. The cost is driven by the complexity of the project. You also need to consider the platform you select.
The main items that determine your eCommerce website cost include:
Design

– There is a big difference in cost for a fully custom design vs. a template

Functionality – Custom functionality needs and unique programmed features will increase pricing.

Data Imports

– If you need product data or past order/customer data imported, this can increase your website development costs. Be sure your database includes all of the data needed to run your website.

Marketing and SEO

– A fully integrated marketing plan will boost the cost of the build, but it may be critical for driving traffic to your site and delivering ROI.

Integration

– Making an eCommerce website work with an ERP or other third-party systems can often cost thousands.

Company Selection

– Choosing a reputable, experienced company often costs much more but also provides more value. If the project is being outsourced overseas, it will be less expensive, but that comes with its own kind of cost.
3. Product Information Management (PIM)
A PIM system is essential for business ventures in this modern age. It helps to enhance product information and provide a better customer experience amongst a lot of other advantages. The typical pricing ranges from $0 to $1000 (monthly) to $50000(yearly). 
We have highlighted common signs that you might need PIM from an e-commerce call center outsourcing company:
Scattered Product Information

– Bits and pieces of product information are spread across different media. This is why you see some of the product information in an ERP, some in a spreadsheet, some in a Business Management System, some written on a piece of paper and unrecorded, and even some still as ideas in the brain of an individual within the firm. This reduces the efficiency of your product information, as it remains mostly incomplete. With a PIM system, all product data can be securely recorded on one platform, making it highly effective.

Conflicting Product Information

– If there is contradictory product information within a company, it is clear that you require a PIM system. Conflicting product information can occur during updates if the original file and the newly updated one are identified as one. There will be new files that can cause a mix-up and lead to misinformation. Using the system, updates will be duly recorded on a single master product information file across the whole network. This thereby reduces multiple files and prevents conflicting information.

Product Information is Hard to Come By

– Sometimes, you discover that employees spend a lot of time looking for product information. This is an indication that product information is stored in different locations, rather than in one system. This may lead to the loss of valuable product information. In such a case that company is in dire need of a Product Information

Inconsistent Formats

– In most cases, when data is stored in different places, it also takes different formats. This is why some product information is saved as SKUs in a business management system, while others are stored as ISBNs on a spreadsheet and others as UPCs. If the product information is kept like this, it will be difficult for anyone to realize all three are for the same product. In the same vein, it will be hard for software systems to process the data. A sound PIM solution will save product information in one master location and inconsistent formats. This enhances productivity as it promotes time efficiency.

Discovering Mistakes After-Sales

– Mistakes could include selling a product below cost due to an outdated pricing chart. Such a mistake can be avoided by using a PIM system. A PIM solution will ensure you have complete, up-to-date, and accurate information with no errors whatsoever.

Customers Receiving Inaccurate Information

– Giving customers wrong information is one major cause of customer dissatisfaction. This affects customer loyalty and could see your competition getting the edge over you and for example, listing an unavailable product in the inventory due to an outdated chart. With a PIM system, customer satisfaction is, therefore, fully guaranteed at all times.

Customers Receiving Inaccurate Orders

– For instance, an SKU that is recorded in multiple locations can cause a mix-up in listings. This could see a customer receiving a product of the wrong color or size. A product with an error in its product configuration rules can also cause an inaccurate order. These inaccuracies can be resolved by a PIM system, as it saves product data in one master location and carries out necessary updates regularly.
4. Content Creation
You probably guessed there isn't a one-size-fits-all answer. In fact, the cost of content creation when you outsource e-commerce customer service varies depending on what is included. In 2021, most SMEs pay between $750-$5,000/month. Meanwhile, a one-time project will range between $1000-$30,000, and hourly rates for consultants fall between $100-$300/hour.
5. Order Processing
Order processing is the process from order placement to delivery. This is a key element of retail order fulfillment. Steps in order processing include 
Picking

Sorting

Tracking

Shipping. 
Order processing can range from manual processes such as handwritten on an order log sheet. It may also mean a highly technological and data-driven process through online orders and automated order processing software. This will all depend on the operation.
6. Digital Marketing
With the continued growth of digital marketing, it's no surprise that more businesses want to partner with a trusted e-commerce full outsourcing, like Magellan Solutions. The question is, how much should you spend on digital marketing?
The average cost for digital marketing services in 2021 ranges from $2500 to $12,000 per month for SMEs.
Search engine optimization (SEO)$500 – $20,000+ per month

Pay-per-click advertising (PPC)5-20% of monthly ad spend

Email marketing: $300 – $5,000/month or $0.1 – $0.5/email

Social Media Marketing: $250 – $10,000/month

Website Design: $2,500 – $100k
7. Customer Service
E-commerce customer service provides the framework for shoppers via e-commerce platforms. Support for online businesses like customer service drop shipping must account for the unique challenges involved with serving digital consumers:
High volumes of service and support requests

Common questions related to products, fulfillment, and returns

The need to monitor multiple channels with fast response times
Pricing ranges from as low as $4-5 per hour up to a more typical $10-15 per hour for those with moderate experience.
Common customer support call centers' role and their rate:
General Customer Service $10-$25

Clerical/Secretarial Duties $10-$30

Sales Assistant $15-$65

Dedicated Customer Support $10-$22
Outsource e-commerce call center
with Magellan Solutions
The BPO industry in the country has expanded over the years. You no longer have to worry about fully giving up control of your projects. Instead, you could take advantage of outsourcing for your company. Even if the team is under the Philippine BPO company, you are the only one who manages them the way you want. Managers would only serve as mediators.
eCommerce Call Center Services We Provide:
Loyalty programs

Invoice inquiries

Balance inquiries

Order tracking and fulfillment

Customer care support
Inbound sales support

Billing Support

Replacements

Account management

Refund Assistance
As a successful webshop owner, you're bound to encounter the limits of what you do just by yourself. That's why we want to get to know you and your objectives. 
Find out more about our multi-channel capabilities and call center services. Leave us a quote today!
TALK TO US!
Contact us today for more information.