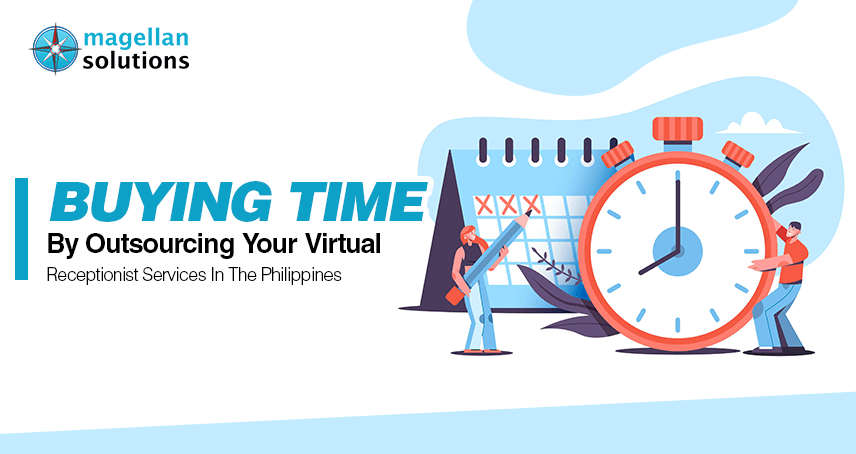 Buying Time By Outsourcing Your Virtual Receptionist Services In The Philippines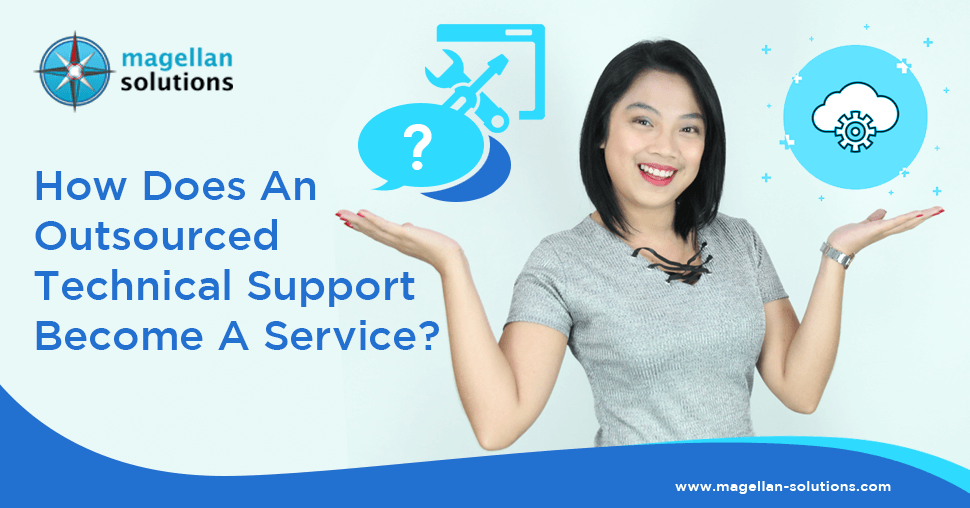 How Does An Outsourced Technical Support Become A Service?
Negative economic growth surfaces at any point across businesses. When it occurs, businesses must know what they are up against for — drop in revenue, lower levels of production, and decline in sales. But what if a severe pandemic coincides with business challenges? Economists say the damage could weaken the global economy even more.
To contain the spread of the virus, different countries initiate public health protective measures. Efforts on the restriction of the movement were implemented. While such efforts are effective to some extent, it led to partial and full shutdowns of some manufacturing companies.  
Supply-chain problems have been the biggest business impact of the coronavirus outbreak. Apple, a tech giant, ran out of its iPhone supply as the company's primary manufacturer stopped its production in China. This tech giant expects a reduced forecast in iPhone shipments by roughly 10% through the first quarter. 
Meanwhile, nonessential businesses have halted their operation. Comedy clubs, bookstores, and movie theatres are among those businesses in the United States who barely survive. With a lack of contingency plans at their disposal, they can't withstand a financial crisis at times of economic downturn. No wonder why many of these businesses have to reduce staff just to remain financially afloat. 
When signs of a recession are piling up
While the global economy is hanging by a thread, many ask the question 'are we in a recession yet?'. Chief economists say no, however, the signs are piling up that a recession is likely to happen very soon. "A contraction in business does not signal a recession unless the economic activity has declined over two consecutive quarters. The period of recession is accompanied by negative GDP growth, a decline in consumer spending, falling stock markets, and a higher unemployment rate," economists said. 
The looming threat of recession is just around the corner. Amidst the global health emergency, it's hard to predict the worst-case scenario. Here are signs to watch out for to know when the recession could be coming — and how your business can prepare for it. 
Consumer confidence and spending drop sharply
When consumer confidence is high, consumers spend money on purchases. When confidence is low, consumers spend less on expenditures to save more. Consumer confidence and consumer spending are correlated. A sudden decline in consumer confidence may indicate a decline in consumer spending. 
In late February this year, there were already 15 Americans who tested positive for COVID-19. This forced the government to carry out tough measures. Restriction of movement and implementation of lockdowns have halted many industrial production chains in the US. As a result, the demand for US products dropped which is an indicator of reduced spending.
As the coronavirus spread domestically, American consumers rapidly lost confidence in spending towards the end of March. It was proven when the consumer sentiment index fell to 89.1 from 101.0 in the prior month. This has been the sharpest drop in consumer confidence in the US economy since the Great Recession in 2008.
How can you generate consumer demand during an economic crisis?
While working remotely, you can take advantage of producing quality content to promote your product or services online. During an economic downturn, it's necessary to prove that your business could be a perfect solution to solve your consumers' dilemma. 
You can seek help from a group of content writers in the undertaking of your content management. They can provide you compelling copies and articles to get your message across various media platforms. With quality content, you can withstand the threat of a downturn.
Aside from content management, you may also outsource content moderation at times of a global pandemic. It's quite depressing to see tons of news regarding the coronavirus outbreak. That being said, you need experts who can promote a strong and positive community for your brand online.
Higher unemployment rate
The Federal Reserve has predicted that the US will lose 47 million jobs due to the economic damage of the COVID-19 outbreak. In a recent analysis, the unemployment rate is projected to soar to 32.1%. This has been the lowest unemployment rate in history as compared to the 24.9% record during the worst point of the Great Depression in the 1930s. 
Traditionally, a recession will be coming if the jobless claims could rise to 1.8 million. Apparently, the US economy has reached that mark with 3.5 million this week. As the country struggles to contain the virus, mass layoffs are more likely to happen. Millions of jobless Americans will also rely on unemployment insurance benefits.
Given the situation, small businesses of all kinds are laying off workers. You might think this is the least thing to do to cope with the economic crisis. However, you must think critically as repercussions are waiting down the line. Staffing reductions can leave your remaining employees overworked — resulting in low productivity.
Is there any alternative to layoffs before choosing to reduce your workforce?
Small businesses resort to staff reduction at times of financial crisis for some reason. One of those is the obligation to pay employee benefits that add up in payroll expenses. To address this, many opt for staff leasing outsourcing as a cost-cutting strategy. This is to work with professionals without the attached recurring benefits. 
A global pandemic should not put your operation in a halt. You can entrust your minor duties to a group of virtual assistants. From social media management, scheduling appointments and managing events to personal errands, a virtual assistant can be of great assistance. 
The demand for virtual assistance is related to the fact that many freaked out as the global pandemic may impact their businesses. Many businesses find alternatives to scale up their manpower at times like this. Whether your business is affected or not, it's best to be prepared before the economic downturn escalates.
Restriction in marketing strategies
These days are uncertain times for many marketers. As the virus continues to spread globally, numerous brands struggle to evaluate marketing campaigns. In fact, some of the biggest brands have revamped their marketing campaigns in light of the COVID-19 outbreak.
To comply with the social distancing effort, Hershey took down an ad campaign that emphasized hugs and handshakes. Meanwhile, KFC pulled advertising that focused on finger-licking over COVID-19 concerns. The ad got lambasted and was deemed to downplay the importance of good hygiene practices.
With the restriction in marketing strategies, many businesses are at a disadvantage. This is true among businesses with a solid customer base or a unique product. The absence of marketing strategies equates to a silent response. This will cost businesses to lose customers and clients in the wake of an economic crisis. 
Marketing has been integral in bringing customers the benefits of a product or service. However, businesses are reluctant about whether to invest in marketing campaigns or not. This is because, at times like this, strategies that are proven effective to drive ROI faster are much limited.
How can you manage your sales during the coronavirus pandemic?
While your marketing strategies are unstable, your sales are at risk. When your marketing team gets overwhelmed in this dire situation, it's time to seek help from experts to take over on your sales functions.
Telemarketers can help you contact a large number of potential customers at a distance. This is suitable in these uncertain times where there is a restriction of movement. Telemarketers are equipped with cold calling sales techniques to seal sales deals quickly. When you have a telemarketer in your team, you can find new customers and follow up with your existing customers to keep them interested in your products or services.
Consider hiring telemarketers in the top call center country in the world.
You don't have to shift your marketing campaigns to weather the competition in the market. You can leave all your worries to experts who can meet your needs and expectations. At times where a recession could come in your blind spot, being prepared is the best investment. You can plan ahead of time by partnering with a service provider that can help you recession-proof your business.
Are We in a Recession Yet?
No. But it's looming and it can't be helped but real entrepreneurs are resilient in these tough times. We've laid out the opportunities, it's time to do your part. 
TALK TO US!
Contact us today for more information.