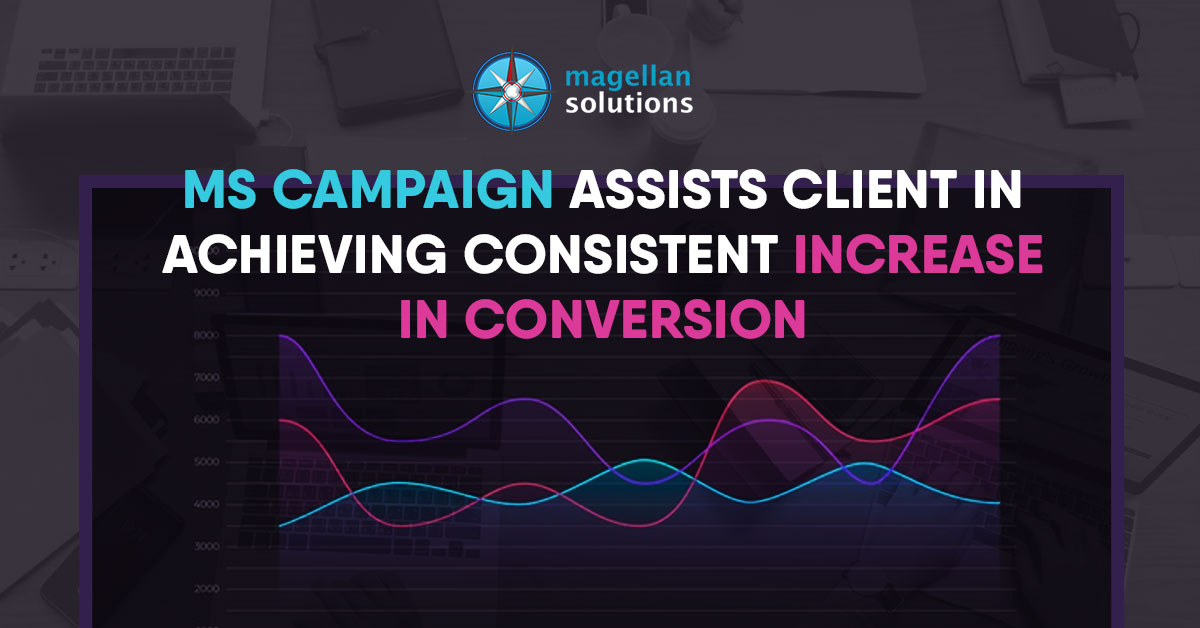 How to Achieve Consistent Increase in Conversion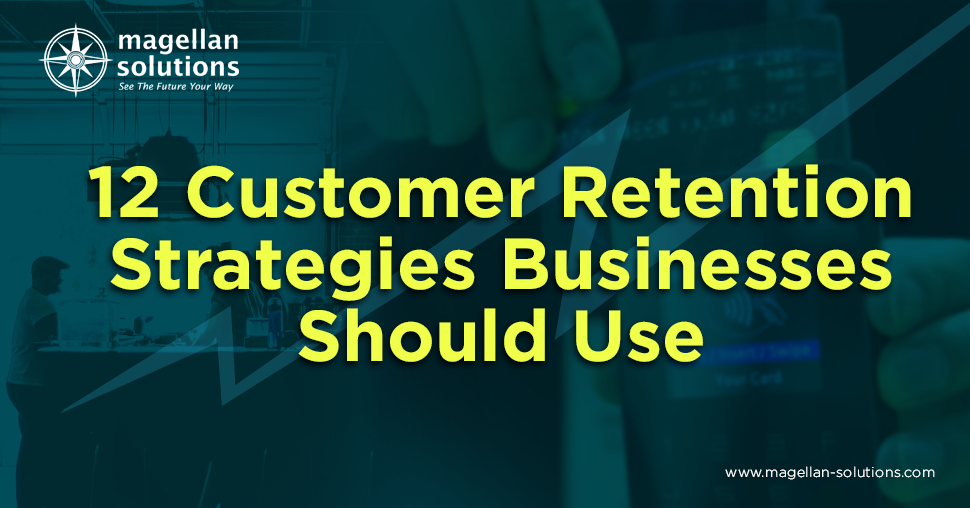 12 Customer Retention Strategies Businesses Should Use
Closing a sale is perhaps the most difficult part of the sales process. Lead generation is already a challenge. How much more if you strive to close more deals?
Many businesses have learned the value of sales strategies. To close deals faster, it usually boils down to using closing techniques to seal a sales deal.
The tactics of selling are crucial to any sales strategy. This explains why many small business owners seek external help for their outbound sales. They want to develop solutions to face the growing needs of their sales team in the long run.
Like in-house sales staff, sales agents also follow different sales strategies. These strategies aim to enhance cold-calling approaches and fetch more sales. When executed correctly, it results in meeting sales quotas faster.
We've rounded up the best cold-calling sales technique approved by Telemarketers here at Magellan Solutions. These secrets will guarantee in converting leads into sales and generating higher ROI.
The Bargaining Approach
This approach makes use of limited-time offers. When a customer doubts buying a product, salespeople may offer something to prompt customers to purchase that product. 
The offer can be any discount, deal, special gift, or reward a buyer can get upon purchase. This is effective in drawing customers in and creating a sense of urgency. 
Offering your prospects a discount, free shipping, or special deals is a good strategy. It makes them feel like they're getting the most value for their money. However, this strategy requires proper timing. 
With this approach, you need to calculate the best possible adjustments to still make a profit. Otherwise, your discounts might end up damaging your brand or cutting into your profits.
Example:
Case: After discussing the final price of your service over a phone call, the budget constraint was raised by your prospect.
Prospect: Your offer is quite amenable, but I'm on a tight budget now and could not afford to spend.

Sales Agent: I understand your financial concern, Sir! But don't worry, we can find a workaround to agree on this. What if instead of charging you $300 for the initial deposit on your account, I will allow you to start with $250 for this month so you can start without overspending? Does it sound good?

Prospect: Ahm, $250 won't work for me right now but I think $200 will do.

Sales Agent: I see. Okay, Sir! What if we settle for $220? I can have everything in place for you now and you'll be transferred to our welcoming team. Sounds good?
The Presumptive Approach
This sales technique is more of a positive scripting. It occurs when a salesperson presumes that the customer wants what he/she is selling. This approach offsets potential objections by limiting no's from the customer. Hence, the more yeses you get, the higher the chances of sealing the sales deal.
However, this approach comes with a challenge. It needs 70-30 realistic statements based on the prospect's common likes.
Example:
Sales Agent: Magellan Solutions, correct?

Prospect: Yes

Sales Agent: My name is Tyler from BSNL Telecom, how are you doing?

Prospect: I'm good

Sales Agent: BSNL Telecom is currently launching its fiber-optic connection, is this something you are interested in?

Prospect: Not really. Sorry, I'm not interested.

Sales Agent: So I guess you are using ADSL as your internet broadband connection, right?

Prospect: Yes and we've been using it since last year.

Sales Agent: I understand that switching to another internet broadband connection is time-consuming. But if we can make it hassle-free and convenient for you, are you willing to see how it goes, right?

Prospect: Maybe, depending on the process and the cost it will entail. 

Sales Agent: Unlimited, reliable, high-speed broadband internet at an affordable price are things that will make you happy, right?

Prospect: Definitely! Can you give me more details about your offer?
Needs-Based Selling Approach
This cold calling sales technique focuses on getting the trust of a prospect first before guiding them to the buying process. It begins by identifying a prospect's needs before offering them a solution. 
To uncover a prospect's needs, attentive listening and proper questions are necessary. A salesperson must balance questions with insights to keep the conversation forward. Hence, you must discuss how your solution benefited other businesses similar to your prospects.
We don't want our prospect to feel interrogated. That said, a sales professional must be good at asking appropriate questions to build credibility.
Example:
Sales Agent: So, you're having some delivery problems with your current distributor. How does that affect your business so far?

Prospect: It's delaying our delivery to hospitals and ambulance drivers who need our products expect delivery ahead of time.

Sales Agent: What impact does that have on your productivity and finance?

Prospect: Instead of focusing on our core duties, negotiating the returns and tracking down deliveries consumed our time. There's also a drop in our profit, not to mention the impact on our customer retention.

Sales Agent: What solution do you think will work to ensure your products are delivered on time?

Prospect: We are considering partnering with a reliable delivery company that can deliver on time. I think we deserve to work with a service that can guarantee prompt delivery every time.
Cold Calling Sales Techniques Are Nothing Without the Basics
Choosing the right strategy is crucial to the success or failure of an outbound call effort. However, executing these strategies without understanding the basics will put you at a disadvantage.
If you forget the basics of your sales strategy, a huge amount of your time will be wasted.  Here's a quick guide on selling basics to keep your sales strategies in good shape:
Develop comprehensive product knowledge
Product knowledge can increase your credibility as a salesperson. It can enhance your customer's trust as well. It's easy to close sales calls, especially if you fully grasp what you are offering.
In today's information age, most of your customers have all the information at their fingertips. Thus, you must know more about your product or service than your customer. 
Product knowledge is relevant to customer service. With a precise understanding of your product, you can make your customer service team confident, competent, and efficient. Your sales reps would be able to deliver clear presentations, answer customers' objections, upsell, and cross-sell. 
To stay competitive, you should also monitor your competitor's performance.  You can further improve your product knowledge by assessing the failed strategies that resulted in a loss.
Create detailed buyer personas
Your buyer personas are generalized representations of your ideal customers. A detailed buyer persona is essential for content creation and product development. Simply put, creating a sales message is easy when you know your target audience. 
You can create buyer personas by doing thorough audience research. Start by collecting the demographic profile of your current customer base. You may also visit social media and find people who interact with your brand online. From that collected data, you now have an insight into your unique customer personas. Read more about sales efficiency.
Get better at listening to customers
Many sales experts would agree that active listening is the best customer service skill. When salespeople are good listeners, customers feel comfortable and secure with them. 
It's important to note that empathy begins with active listening. Customers need to feel that a salesperson is truly engaged in trying to understand their problem. When they feel connected, it's easier to speak to one another. Having said that, salespeople must exhibit great patience as they navigate each customer's concerns.
Find the right team to scale your business
With the right team, it can go a long way towards making you a successful business owner. You can increase your productivity and keep your business organized. 
You may consider employing a high-quality customer relationship management (CRM) tool to take your customer service to the next level. It offers many advantages such as assisting with clients and contacting key prospects on time. It can also help you prioritize follow up activities and increase target reach rates faster.
If you want to boost the performance of your sales team, you should give CRM a try. Learning it may be time-consuming in the beginning. But once you get the hang out of it, it will result in more deals closed and a stronger customer base.
Magellan Solutions is a call center in Philippines specializing in telemarketing with 14 years of experience.
TALK TO US!
Contact us today for more information.