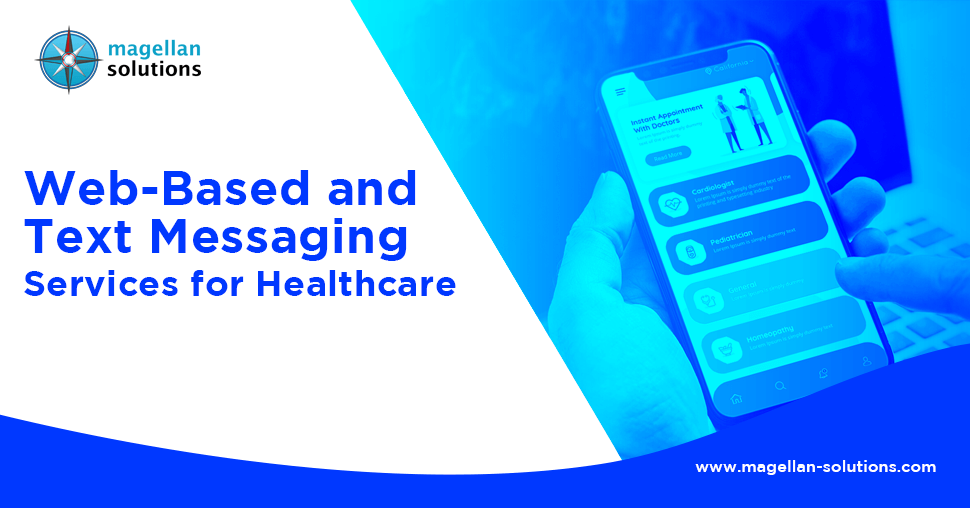 Web-Based and Text Messaging Services for Healthcare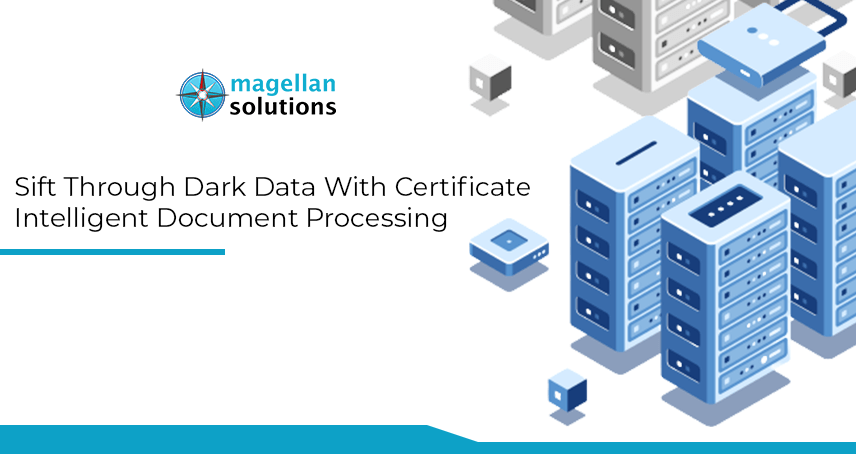 Sift Through Dark Data With Certificate Intelligent Document Processing
How back office services can boost a business's performance and ROI 
Imagine that Fortune 500 companies can save $480 billion if they can perform optimal efficiency on their administrative tasks through back office services.
The current trend is for companies of any size to rationalize resources across varying admin tasks. 
Furthermore, a business can focus on these three aspects of management to ensure its optimal delivery of processes.
Staffing models that are data-driven could minimize inefficiencies by at least 10%-15% 

Identify where work impacts the employee's productivity and where it doesn't and restructure the workload drives productive value up to 25%

Automation of menial administrative tasks of managers provides efficiency gain by at least 25%-35% 
Back-office service solutions are the perfect example of the real-world application of this trend. As it involves the delegation of menial and intensive administrative tasks to remote workers from a back-office BPO services provider.
A reliable back office provider can provide a business of any size the following immediate benefits:
Access to experts and specialized workers

Increased scalability and flexibility

Cut down on operational and overhead costs by up to 75%
5 Outsourced
Back Office Services
The appeal of back-office BPO services is not only due to marketing but it's the quantifiable value that a lot of companies worldwide enjoy. Here are the back-office service solutions that are in demand for 2021 and beyond.
1. Data Entry
This is labor-intensive yet crucial for a business in every industry. This involves copy-pasting data and information from a source into the system. It could be challenging however when the process involves research, classification, needs interpretation, or the application of business rules before adding into the system.
You can outsource data entry tasks from a reliable back office provider. This way, you can enhance the work efficiency and productivity of your in-house staff. Without doubling down on labor-intensive tasks such as this. 
What's perfect when you outsource this specific task is, you can choose the terms when you need it or could be project-based. This frees you from the hassle of recruitment and retention of said employee. 
2. Accounting
Specifically in the payroll system. Errors in calculation are often due to the following reasons: lack of expertise and lack of concentration. This is inevitable, however, if your accounting staff are overworked due to various tasks they have to manage.
Back office service solutions offer experts with in-depth knowledge of accounting principles. These are experts who can process your payroll system in a jiffy, free of errors. Outsourcing your accounting needs such as payroll lets you have the service of an expert whose sole priority is to do this specific task. 
This frees your hand from delayed salary distribution, avoids payroll tax, and prevents erroneous processes. 
3. Human Resource
Recruitment and retention of talents continue to hound most businesses. Intensive recruitment and retention processes strengthen the workforce and boost the talent pool's satisfaction. 
Back-office BPO services can aid your business to create a better human resource approach and establish reliable systems and workflows. The HR department is important in every business. Outsourcing this from a reliable back office provider does not mean you have to forego everything.
Instead, you can get your remote team to work closely with your in-house HR team to ensure your goals are achieved. As time-efficient and cost-saving as possible.
4. IT Support
Technology helped businesses achieve most of their goals. From operations improvements to increasing profit and ROI. This is also important in dealing with customers and ensuring that products or services align with the market and are sustainable to meet the changing business landscape. Therefore it is a critical aspect of the business. 
Back-office BPO services can provide your company with tools and technologies that are up-to-date to ensure it suits your needs. IT support staff who are knowledgeable with the necessary support can provide remote assistance to your business, whenever you need it. 
In addition to that, you can get access to cost-effective storage, ISO-certified security protocols, and contingency plan services. All the while keeping the cost at bay.
5. Marketing
Marketing is highly valuable for a business of any size. But this takes a lot of time and resources. While it is not wise to entirely outsource your marketing team to a third party, it is still a wise choice to do some of it.
A back-office services provider can help your in-house team to come up with effective marketing plans for various channels. Also, streamline the execution of such marketing strategies.
In doing so, you are giving your in-house marketing department and your business to concentrate on their main functions. Such as quality checking and implementation efficiency.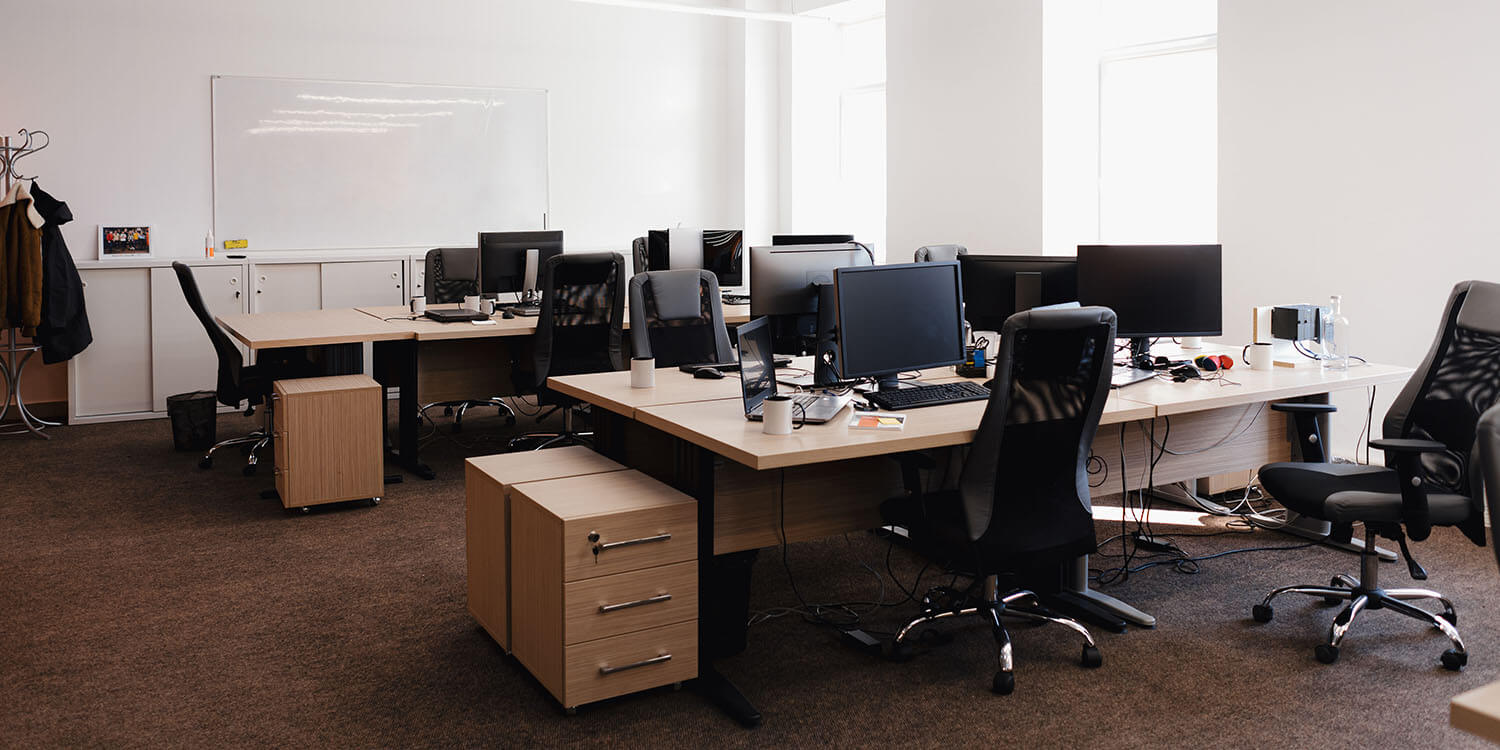 Reasons Why Companies Need Back Office Outsourcing
It is never a light decision to outsource back office services. However, this should not hinder you from recognizing its benefits and eventually enjoying them. We list here why you need it to help you decide if this is for your business or not.
Enhance time and cost-efficiency in all business aspects
Running an efficient and reliable back office is costly and time-consuming. It takes a lot of resources to ensure its optimal level, at least in an in-house setup. You need to consider a lot of factors such as facilities, technological tools such as software, and office equipment. Costs that may cripple your finances and could put a strain on the company's growth.
Access to experts with highly-skilled specializations
Multitasking is not a bad idea. In fact, it is highly encouraged in a business setup. But we cannot ignore the fact that human error increases when there is a lack of focus on the task at hand. This means bad for your business as it could affect your operations, one way or another.
Getting the services of a reliable back office provider can get you additional personnel to focus on specific processes you deem fit. They also come with the right equipment and necessary skills to ensure efficient service delivery for you. 
Lets you focus on core competencies
An overworked staff is never good for any business. Either they will deliver subpar performance or it is hard to retain them due to drowning responsibilities. This can jeopardize your business as you will fail to deliver what the market wants due to poor performance. 
Back-office BPO services provide the necessary support to ensure you can do what you do best. This is to ensure your company is at a stable growth and you can serve your customers all the time. Management can concentrate on the main areas of the business, in-house staff ensures QA is met, and your outsourced back office support concentrates on the tasks they are assigned to perform.
Ability to scale up or down
Consistent growth is one of the goals of any business. In such a situation, you also need to expand your team to ensure your business can handle the growth. Expansion means cost. But not necessarily costly if you will do it through outsourcing.
Your back-office services provider can handle the recruitment process for your back-office operations. Moreover, they can provide the staff you currently need that you can pull out when they no longer suit your needs. 
Magellan Solutions is a
Back Office Services
Provider for SMEs
Our 18 years in the business enable us to gain the necessary and rich industry experience that ensures the quality of our service delivery. All the time.
Aside from providing necessary support to Fortune 1000 companies, we also focus on SMEs. As we understand the struggle to keep up with the cutthroat business landscape.
Magellan Solutions takes the time to understand what you need to ensure our service packages will provide the solution you are looking for. 
We are ISO 27001-certified and HIPAA-compliant. This is to assure you that we protect your data and information. 
Contact us today and let us help you optimize your back-office operations. Fill up the form below!
TALK TO US!
Contact us today for more information.