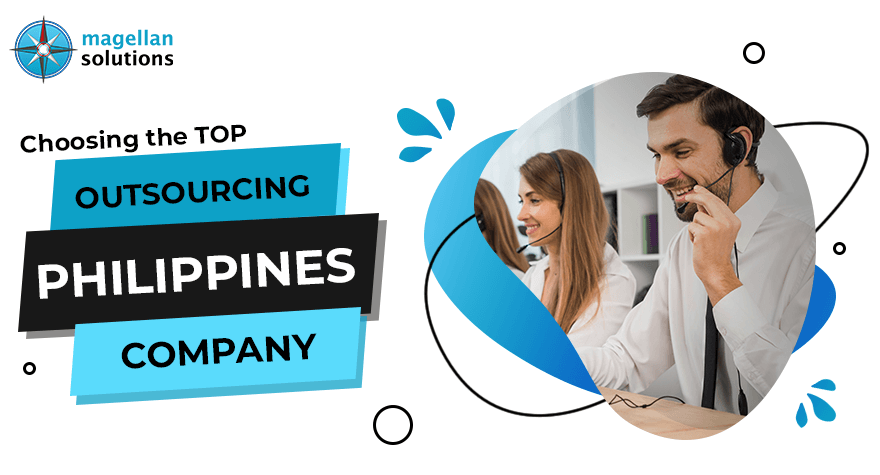 Choosing The Top Outsourcing Philippines Company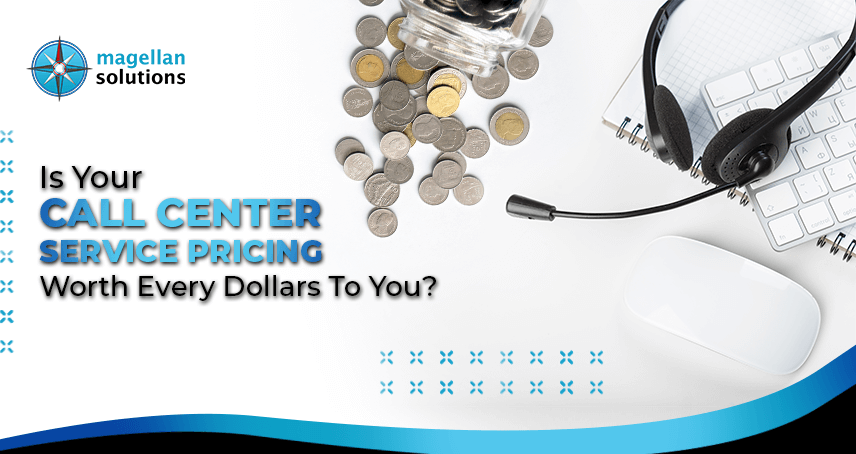 Is Your Call Center Pricing Worth Every Dollars To You
Make Use of Healthcare BPO To Deliver Efficient Healthcare Services
A study indicates that 47% of consumers say healthcare is industry-focused when it should be patient-focused. 
Business comes first, and second, the patient's needs. This has always been the case when it comes to delivering healthcare services.
But the pandemic changed the status quo. How healthcare facilities deliver their services is highlighted, highlighting efficient customer solutions. All the while, doctor-patient satisfaction is guaranteed.
This is where healthcare BPO comes into play. The healthcare BPO industry grows as the CAGR projection is at 10% and will reach $312 Billion by 2025. 
This does not mean providing healthcare services that deal with medical and life science alone. Patient satisfaction beyond medical assistance is also a must. This means freeing healthcare facilities from repetitive and time-consuming tasks. This results in more focused healthcare professionals that deliver what they do best—accurate and efficient healthcare to their patients.
What Is
Healthcare Outsourcing
?
This is where healthcare facilities contract non-core tasks to an external company. The go-to has now become healthcare BPO companies in the Philippines and India.
The basic model of healthcare services is a patient seeing a doctor. Obtain a diagnosis or get a prescription, and that's it. Not taken into consideration is that administration is crucial to this oversimplified scenario.
Healthcare outsourcing lessens the burden of healthcare facilities when it comes to administration. Gone are the days of manual coding of medical records. As well as overdue processing of patient claims thanks to this service. 
Patient records are now digitized and live in the digital world. Claims processing is accomplished in a snap.
Tasks Mostly Contracted to Healthcare BPOs Companies in the Philippines
1. Healthcare Call Center Services
This is screening patient calls and sorting them based on their needs and services. Their calls are forwarded to the department or medical professionals they need. Appointment setting and follow-up on checkup schedules fall under this service.
2. Medical Billing Services
A patient could avail of tons of services in one consultation. Most of the time, this involves lots of departments. Tracking is tedious, and you cannot expect your medical practitioners to do so. 
You are not paying them for it. Also, it distracts them from doing their core job: caring for patients.
Healthcare BPO can do this for your healthcare facility. Not to mention, their staff are experts and have tons of experience to do this task. You can ensure accurate and seamless medical billing. Something your patients will appreciate.
3. Medical Coding
For this service, you need someone with knowledge and expertise about medical codes. These are the following:
ICD (International Classification of Disease)
CPT (Current Procedural Terminology)

HCPS (Healthcare Common Procedure Coding System)
Inferior knowledge could incur losses and damage to your medical facility. That's why looking for a healthcare BPO with this knowledge is necessary.
4. Medical Transcription
This task zooms in on familiarity and a high-level understanding of the medical field, such as jargon and phrases exclusive to the healthcare industry. Accurate transcripts of patients' medical information are crucial for doctors and nurses. So they can provide an accurate and efficient medical diagnosis.
5. Insurance Claims Processing
This is important, just not so important to dedicate an in-house team to do this service. As doing so is not intelligent and costly. Healthcare BPO can ensure accurate and fast processing of insurance claims. As they have the knowledgeable staff and infrastructure to do so.
These healthcare customer solutions work hand in hand with your core medical services. As you ease up with these tasks, you deliver better healthcare services to your patients.
Healthcare BPO overall improves the performance of your in-house staff and medical practitioners.
Why
Healthcare BPO Companies in the Philippines
Should Be Your Top Choice?
If you are considering outsourcing non-core medical tasks, your best choice is the Philippines. This is not mere lip service, as there are reasons why this country should be on your priority list.
1. Proven Healthcare Experience
Healthcare BPO is just beginning to peak. BPO companies in the Philippines are among the first who jumped on the bandwagon.
Their staying power and becoming a key player in the market only means this country is a top choice by healthcare facilities worldwide. This contributes to their rich experience in delivering services regardless of the requirements.
2. Access to Specialists
The Philippines has one of the largest nursing talent pools. This creates the ideal blend of medical background and customer service compatibility, as English skills and cultural affinity come naturally to these people.
Also, this country has a deeper understanding of Western medical care. Communication and industry barriers are never a problem.
3. International Standards Compliance
Most of the healthcare BPO companies in the Philippines follow worldwide recognized standards. These are ISO and HIPAA. ISO, in general, is for quality management systems. At the same time, the ISO 27001 family covers information and data security.
The medical industry greatly emphasizes the Health Insurance Portability and Accountability Act or HIPAA. Compliance with this is a must for healthcare BPO companies worldwide.
This provides credibility to a healthcare BPO company. That they emphasize the security of patient data and any medical-related information, this also reflects your medical facility as a whole.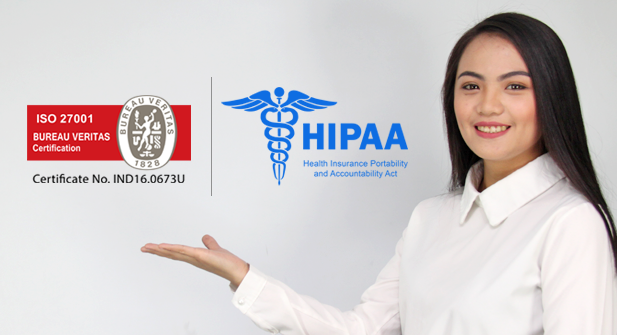 Healthcare Customer Solutions
Beneficial To Your Medical Facility
Healthcare outsourcing, when done right, is beneficial to your medical facility. Benefits you can also extend to your patients and customers in general. What are these?
1. Higher Profits
Outsourcing can increase medical facilities' revenue by 30% up to 60%. How is this possible? Outsourcing enables you to hire specialists for your non-core tasks. But with increased efficiency. All of these are at an affordable but reasonable price. 
Also, you do not have to concern yourself with recruitment and office spaces for these staff. This translates into huge savings. That you could invest in medical innovations to improve your services. You are overall increasing your profit margins.
2. Focus on Patient Care
Patient care is a priority as they are the lifeblood to keep your medical facility running. Outsourcing non-core medical tasks enables your medical practitioners to focus on matters that they do best. Deliver top-notch healthcare services.
Your doctors and nurses can make diagnoses and accurate prescriptions. Through the help of correct and accessible medical records. Which your outsourced staff prepared with efficiency. 
They don't have to rummage through endless documents. Just zoom in on the information contributing to the medical problem.
3. Expand Practice Offering
Treating healthcare BPO as an investment, not a band-aid solution, would be best. You can expand your services by freeing your medical facility of these non-core tasks. Saved costs now act as an investment in things and manpower that directly impacts your patients. This, in turn, allows you to expand your services in all directions.
4. Improve Customer Service
The healthcare industry is among the services with poor customer service. This does not mean bad medical practice in general. But more on how the medical facility interacts with their patients after providing the medical services. 
You cannot expect medical practitioners to entertain after-care services all the time. But it would be best if you did so as a medical facility. This gives your patients that you care even after their consultation. 
Also, their feedback could help you address their pain points before, during, and after they avail your healthcare services.
5. Access to Diverse Professionals
Any healthcare facility does not only run on its ability to care for patients but also on the administration and how they run the facility efficiently. Healthcare BPO helps provide the necessary and skilled professionals to help you assist with tasks concerning admin duties such as payroll, claims verification, and other mundane tasks.
6. Data Security
Data and information security are crucial for the healthcare industry. They deal with sensitive information, such as patient records, medical history, prescriptions, inventory records, etc. Your healthcare BPO can help you store and manage such important information in the cloud following HIPAA-compliant security protocols to ensure its safety.
Magellan Solutions Is Your
Healthcare BPO
You are on the right page if you are looking for a healthcare BPO. Magellan Solutions is a top healthcare BPO company in the Philippines. With over 17 years in the service, we acquired industry experience relevant to the medical field. We can provide staff with medical background and expertise to process your non-core tasks. 
Magellan Solutions is ISO 27001:2015-certified and HIPAA-compliant. We take pride in our information management and security protocols. 
Your outsourcing strategy should not be a matter of life and death. Call us today for your free 60-minute business consultation. Fill up the form below!
TALK TO US!
Contact us today for more information.