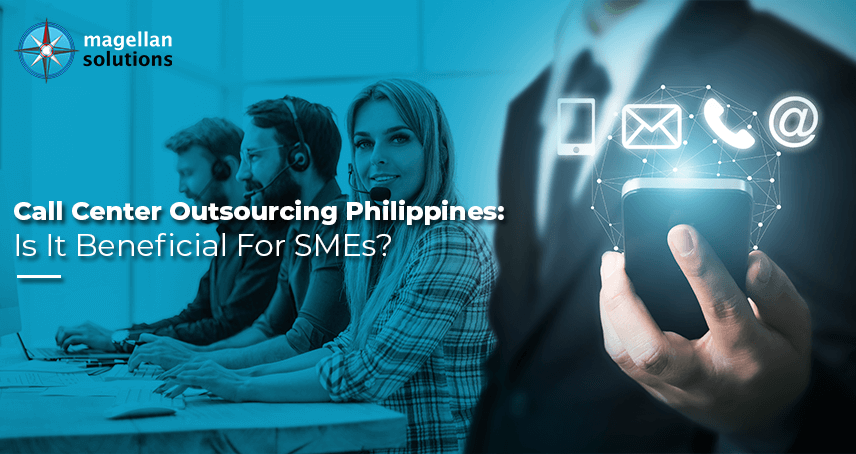 Call Center Outsourcing Philippines: Is It Beneficial For SMEs?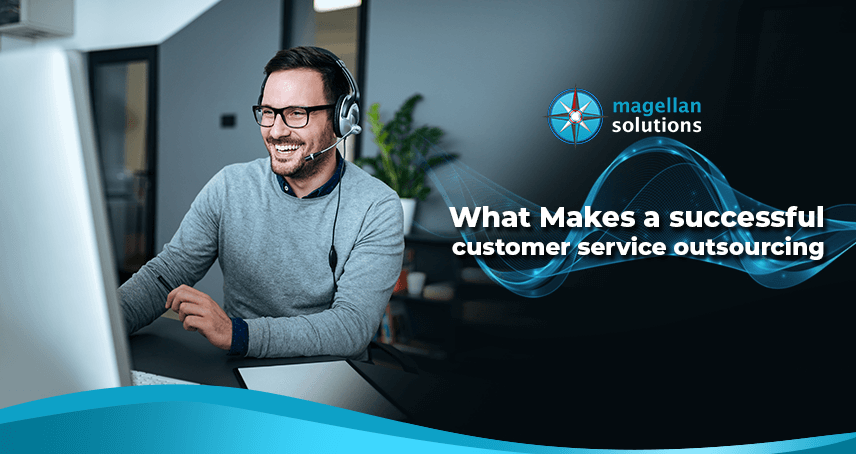 What Makes A Successful Customer Service Outsourcing
Magellan Solutions, the best at
medical outsourcing 
Medical outsourcing picked up because of the shortage of qualified medical practitioners. Its most common service outsourced to different countries is medical transcription. This is the proper documentation of medical history. It is also the specific treatment needed for the patient. Like businesses, physicians have other and more important jobs to focus on. As a result, they choose to outsource.
Some of the clinical services they do are:
Oncology

Orthopedic services 

Molecular imaging

Disease management
Outsourcing these reduces the work pressure on specialists. It is also beneficial for doctors on call as it saves their time. The health workers can perform timely treatment. Such treatments are made much more affordable.
Magellan Solutions offer modern medical facilities and services.
Personal Virtual Receptionist

24 hour Call Handling

Insurance Verification

EMR Data Entry

Patient Satisfaction Surveys

Clinical Trial Recruitment

Advertisement Tracking

Appointment Setting and Confirmation
These are being tailored to meet the needs of physicians and patients alike. As outsourcing is cost-effective for healthcare facilities, this enables patients and SMEs to have affordable healthcare services.
Many countries cater to such outsourced medical work. One of them is the Philippines. Outsourced medical call centers or BPOs are seeing an influx in need. This is because patients prefer online services rather than the risk of being exposed. The online community is seeing more traffic than before as telemedicine is now the go-to for medical help. Thus BPOs are starting to open more of their services for the healthcare industries. 
Phone calls can be crucial and a deciding factor during medical emergencies. A timely response or information can save a life by providing treatment. These calls should be taken care of after the office hours of the healthcare providers or at least by a personal virtual assistant. This practice is also covered in medical outsourcing services. 
Magellan Solutions acts as your virtual call center and as the client's voice. We help schedule, keep appointments, and answer all the queries of the patients. We act as a communication bridge between your healthcare facilities and your patients. As a result, we provide efficient services to both.
What is
med billing
and why outsource?
Medical billing is the management of billing and accounts.
Many vendors that provide such services are also experienced in medical coding. Working with a third-party agency allows companies access to billing experts and technology. This is in comparison to expensive in-house support.
Outsourced medical billing is being handled by many billing experts at Magellan Solutions. We guarantee continuous revenue processing and improved cash flow. Differences in time zones? No problem. Our medical billing and coding services are always performed overnight. Results are ready for the physician or medical personnel in the morning. As a result, it improves the quality of care and boosts customer satisfaction.
The Philippines offer a low-cost yet expandable labor source. You will be able to maximize your budget even as a small or midsize enterprise. Our hired billing and coding staff are fully trained. Our office is also equipped with the necessary software and infrastructure.
What to look for in credible
medical outsourcing services
Many organizations already have partnerships with offshore suppliers like the Philippines. It is because of the low labor costs. It means a bigger potential to save up without sacrificing the quality of work.
Magellan Solutions is the leading SME-focused BPO among all outsourcing companies in the Philippines
With over 18 years of industry experience, we offer high-quality customer service support and call center services. On top of that, we are a certified ISO 27001:2013 and HIPAA-compliant company.
Our efficient physician answering service helps in creating a positive first impression. We also create a good bond between patients and healthcare providers. We provide technological and advanced medical outsourcing services. These are all innovative and cost-effective solutions for your organization. Furthermore, we also offer efficiency. Healthcare providers can focus their resources on things that matter. All the while, our team works on other medical back office functions.
Our diligent team is always responsible for maintaining quality standards. This is always accompanied by a flexible and innovative approach. Our medical call center staff offers solutions to the client's problems. 
Contact us now, and we will discuss with you how we can help your business succeed. Complete the contact form below and talk to us for free!
TALK TO US!
Contact us today for more information.