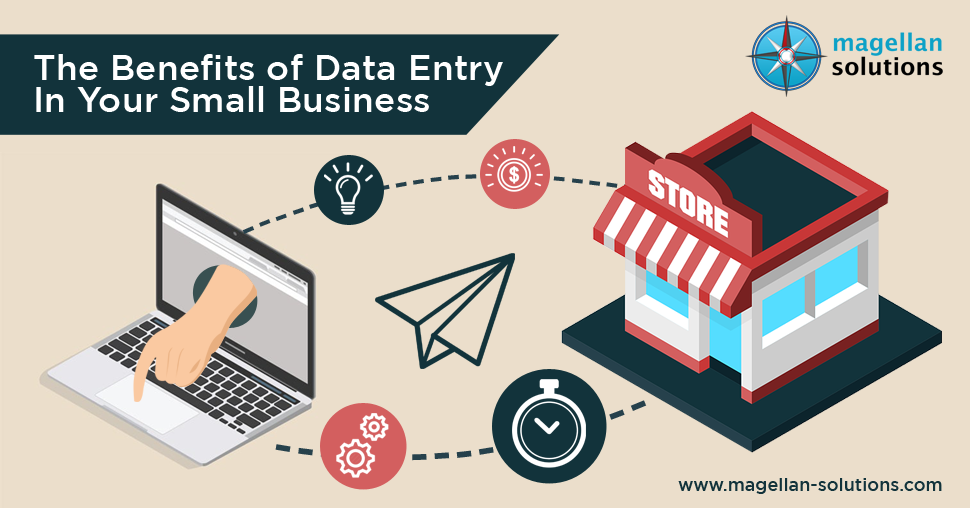 Sales and marketing are vital for any business. Every company needs to pay close attention to their sales and marketing efforts. They should invest in developing extensive plans and campaigns, and hire enough staff. While these methods are often successful, some smaller— but crucial are easily overlooked. The benefits of data entry, for one, is often overlooked, especially in small businesses. Many business owners assume that data entry tasks are not necessary for sales and marketing. However, it can make or break your efforts.
What is data entry?
Data entry is a process considered to be a part of data management. Data management collects important information then verified, stored, protected, and organized. This data will then be readily available to your company.
Data entry deals with the collection, storage, and organization of data. It involves inputting data from electronic or non-electronic sources to your company's system. The collected information is then secured and organized within the system.
The benefits of data entry for business growth
Every modern business requires data entry. This is a necessary process in having an electronic database. So, even if you are not consciously employing data entry in your business, you may be doing it already.
Living in the Information Age exposes us to huge volumes of data in almost every second. Some of these come from digital sources, and others from more traditional ones. The influx of information has plenty of benefits for individuals and businesses alike. However, it can also be tedious to pick out and keep tabs of the information that matters to you.
Through data entry, you can develop a database that contains information relevant to your business. Store and organize data in an easily accessible manner while keeping it in a secure location. Establishing a comprehensive data system makes your business operations more efficient. Efficient operations will, in turn, boost your business growth.
How does it help the sales and marketing?
Transferring information to digital storage is at the core of data entry. Likewise, the playing field for sales and marketing efforts have also transferred to digital platforms. By collating digitized information, data entry supports your sales and digital marketing. Imagine if you made a data error on any telehealth service? It's a lawsuit waiting to happen.
Nowadays, sales and marketing professionals know the importance of information. The most skilled among them know how to use it to their advantage. To rise over competitors, they need a database that they can readily access.
One of the benefits of data entry is the streamlining of your sales and marketing database. The database can contain information such as customer data, publicity materials, research, etc. Through database, sales and marketing teams can easily identify leads. They can also create campaigns to effectively convert the leads. This will ultimately generate more revenue and help expand your business.
Maximizing the benefits of data entry
It may sound easy to establish a smooth data entry process for your business. However, this task may consume a huge chunk of your resources.
Data entry is a necessary and relatively easy job, but it can also be time-consuming. Having your sales and marketing teams perform data entry jobs may affect their output. Doing this reduces the time that they could be putting into core activities. Instead of focusing on their main roles, your team may be distracted by the data entry work.
To maximize the data entry, you need to lift this task off of your team's shoulders. Instead, you can automate or outsource data entry to third-party partners. Automation reduces the chance of committing errors. Outsourcing data entry services, on the other hand, also reduces the room for error and more. Most outsourcing companies can also cover other tasks related to data entry.
Outsourcing to a reliable data entry company
There are plenty of data entry companies out there. However, not all of them are reliable outsourcing partners. Plus, they rarely have an in-depth knowledge of how data entry helps your sales and marketing efforts.
When choosing a service provider, you need to check if they have ISO and HIPAA certifications. Compliance with these ensures that the company offers secure and quality services. You also need to make sure that they are highly experienced in the industry.
Outsourcing to an offshore company is worth considering, as well. This adds the assurance that your data entry continues even after business hours.
Magellan Solutions is a data entry company you can trust. This company only provides high-quality data entry services. They have over 15 years of industry experience with ISO and HIPAA certifications. They employ professionals who perform data entry with accuracy. Magellan Solutions also offers other data management services at flexible prices. This is for small businesses to also secure their quality services.
TALK TO US!
Contact us today for more information.