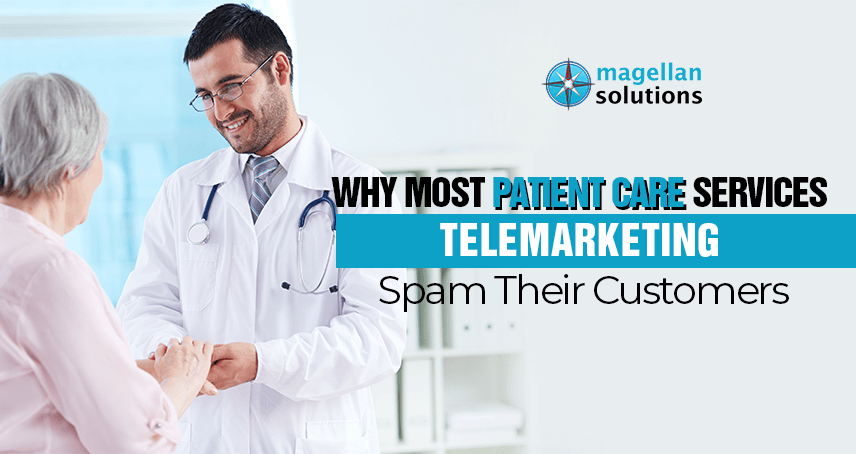 Why Most Patient Care Services Telemarketing Spam Their Customers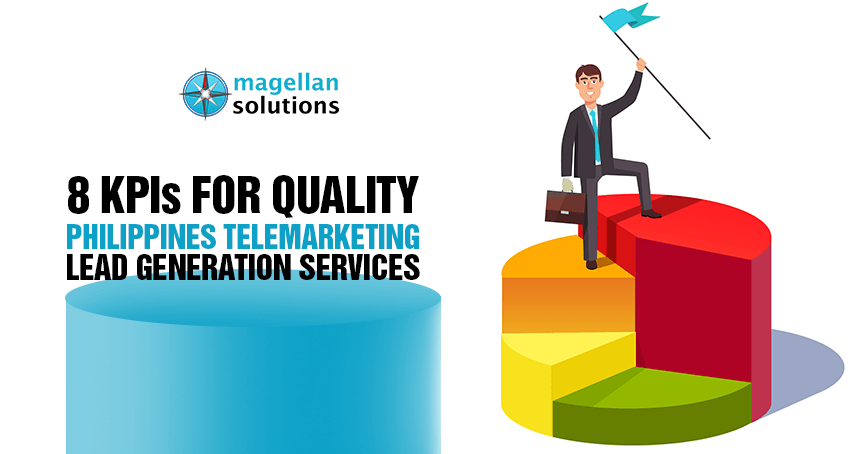 Pick the Right KPI for your BPO Telemarketing
Why do many hospitals and clinics prefer the Philippines to outsource medical billing tasks?
Many start-up healthcare facilities want to outsource medical billing services to focus on their core function.
So, hospital owners are naturally looking for a place where they can outsource billing services. 
But unlike other BPO functions, any outsourced medical-related tasks require special qualifications.
For starters, agents working on billing outsourcing services should have experience talking with a patient. 
These callers already have enough stress because of their health conditions. 98% of patients have a bad impression of clinics that have poor telephone communication skills.
Ergo, you need to look for an outsourcing company that offers agents with experience in the medical industry.
Which Country You Should Look for Medical Billing Process Outsourcing Companies 
To trim down our options, it is important to check which countries offer the best medical practitioners in the world.
Then, cite which of these countries offer outsourcing billing services for physicians and other healthcare professionals.
So to start, here are the top countries in the world that produce the best medical practitioners:
United Kingdom

USA

Canada

Germany

France

China

Ukraine

Russia

Philippines
Netherlands
Among the countries on the list, the Philippines is the only country that is also the top outsourcing destination.
Although some of these countries also have some outsourcing companies, it is not as extensive as what the Philippines can offer. 
Aside from that, it is already a proven fact that some Filipino medical practitioners shifted their careers to the call center industry for various reasons.
For example, around 200,000 Filipino registered nurses are currently working in non-hospital jobs like the BPO sector.
The Philippines' medical billing outsourcing companies also provide more affordable pricing compared to its competitors. 
They also conduct training to further improve the skills of their call center agents who already have a medical background. Most of the training involved crisis management and customer interaction.
Filipino Healthcare Professionals and How They Can Help in Your Outsourced Billing Services
We already established that the Philippines is your best option when looking for a full-service medical billing company. 
Now, let's check out some healthcare workers that can work for your clinics. 
We will also provide some reasons why many Filipino medical professionals work in the BPO industry.
Nurses
Nursing is one of the most popular courses in the Philippines. So there's no doubt it has the most number of healthcare workers in the country. 
There are more than 30,000 to 40,000 nursing graduates yearly seeking any opportunities. 
Of course, their first option is to look for hospitals and clinics where they can apply their knowledge.
However, not everyone gets the opportunity to work in hospitals or abroad to practice what they've studied. That's why many set their eyes on applying for a position in a call center company.
In terms of working with medical billing outsourcing companies, nurses can apply their experience dealing with patients in distress.
On top of that, they have professional etiquette that your patients will surely appreciate. 
62% of callers believe that knowledge in handling the situation can significantly increase your customer satisfaction score. 
Why Would Nurses Change Their Careers and Work in Outsource Medical Billing Service?
Around 45% to 50% of nurses working in the call center industry said that higher salary is the reason why they shift careers.
On average, a Filipino registered nurse gets around $200 – $500 when they work in hospitals and clinics. 
On the other hand, working in a call center as an agent gives them a $400 – $600 monthly salary.
You can take advantage of this reason since you can attract many professional nurses to work for your medical billing service if you have a more competitive salary.
Caregivers
As stated, some professional nurses in the Philippines want to work overseas due to a higher salary. 
Only 40% of registered nurses work in the country according to the Philippines Nurses Association. Most of them fly abroad as personal caregivers.
As a result, at least 2.9 million caregivers are working in the US. Some of these healthcare workers want to look for opportunities in the Philippines so they can work closer to their families.
This is where billing outsourcing companies can come in place. These companies can offer jobs for these caregivers once they go home.
The best thing about these caregivers is their exposure to taking care of and communicating with foreign patients. 
It means they already have experience in interacting with patients just like yours. It'll be easier for them to communicate with your clients over the phone about billing inquiries.
With their experience in healthcare procedures and dealing with patients same to your target audience, they can give you lots of benefits in your billing processing service.
Why Would Caregivers Change Their Careers and Work in Outsource Medical Billing Services?
The COVID-19 pandemic is one of the main reasons why many overseas caregivers want to shift careers in the Philippines. 
More than 500,000 OFWs have to go back to the Philippines because of the crisis. 
As a result, it opens up so many opportunities for BPO companies to offer medical-related BPO functions like medical billing for small practices.
Hundreds of hospitals in the US and Europe also take advantage of this chance to get the best agents for their back-office functions.
Thus, telehealth call centers are one of the most in-demand services for many call center companies in the Philippines.
Pharmacists
Pharmacists are one of the rising medical-related professions in the Philippines. Currently, there are more or less 50,000 pharmacists in the country.
The Philippines government plans to boost the number of pharmacy graduates by offering scholarships for students who want to pursue pharmacy courses.
On top of that, The Philippine Pharmacists Association Inc. (PPhA) conducts several conventions that encourage others to consider pursuing the pharmaceutical industry.
Having this government campaign can help you to get more pharmacists to work for your medical billing process.
Aside from having a medical background, pharmacists also have expertise in medicines and other drugs that might be included in customers' bills. 
They can explain it better to them in regards to the usage and insignificance of the medicine in their recovery.
Why Would Pharmacists Change Their Careers and Work in Outsource Medical Billing Services?
Among the 50,000 licensed pharmacists in the Philippines, only 23,500 of them work in their field of expertise.
It means more than 50% of pharmacists are currently working in other professions. 
One of the reasons why they want to work in the call center industry is also the higher salary package.
For example, they can get 60% more salary when they work in the call center industry compared to what they're getting as a licensed pharmacist.
Just like nurses, some of these pharmacists want to provide a better quality of life for their families.
When you have a pharmacist working in your medical billing service, chances are patients would likely recommend you to their friends.
72% of your existing satisfied clients will likely recommend you to 6 of their friends.
Doctors
Currently, 40,775 doctors are working in 109 hospitals in the Philippines. 
Some of the most in-demand specializations in the Philippines are physicians, cardiologists, and neurologists.
There are very few professional doctors working in the BPO industry. Some of them served as team leaders or managers in a medical-related back office function.
However, doctors working for your medical billing process are a valuable asset to your company. They have a wide range of expertise that they can share with your agent.
Why Would Doctors Change Their Careers and Work in Outsource Medical Billing Services?
Out of the medical practitioners we listed here, doctors are the most unlikely to shift their careers. 
After all, they did not just study for more than 10 years to work in the call center industry.
But, some doctors decide to work in other industries after they experience the hardship of working in an emergency room.
One of the most obvious reasons is the amount of workload they're getting as a doctor. According to the World Health Organization, the ideal doctor-to-population ratio is 1:1000.
However, the current number of doctors makes it to at least a 1:2500 ratio between doctors and the population. As a result, 62% of them felt symptoms of burnout in their jobs. 
So, if you could offer a better workload than they have in hospitals then there's a chance that you can get a doctor to work for you.
Philippine Government Encourages Other Medical Professionals to Consider Health Billing Services
Another reason that you should consider outsourcing to the Philippines billing outsourcing companies is the support from the government.
It started in 2012 when the former Labor Secretary put forward the idea of pursuing "non-traditional" health-related call center jobs for more than 100,000 unemployed nurses.
According to the same report, there were more than 100,000 call center openings at that time exclusive to nursing graduates.
Aside from these job opportunities, the government also provides several tax exemptions for foreign companies investing in the Philippines.
So, not only can you get the best agents with excellent medical backgrounds, but you can also save tons of money when you outsource in the Philippines.
Your hospital can use this saved fund to improve your facility and medical equipment.
Outsource Now with One of the Best Medical Billing Process Outsourcing Companies
If you are a small or medium clinic looking to outsource medical practice billing service then to go Magellan Solutions. 
We have more than 18 years of experience providing BPO needs of SMEs in the US, Asia, Australia, and Europe.
We are an ISO-certified BPO company that strictly follows a high standard of service from recruitment to the onboarding process. 
Our team makes sure that only qualified applicants should proceed with our training program. 
Qualifications include experience from the industry they will work in like medical background or any related training for your health insurance billing services.
Magellan Solutions is also HIPAA compliant to ensure total protection for your patients and prospective clients. 
We will secure all the information that you will give to us as we have the top of line technology to prevent data breaching and phishing schemes.
Our Business Developers can help you in setting up your key performance indicators (KPI). KPIs will guide you and monitor the progress of your business with us.
We also offer a guaranteed flexible cost of outsourcing medical billing based on several factors like service and the number of agents you need. 
Magellan Solutions understands that start-up businesses have limited funds for outsourcing services.
Contact us today and get a free 60-minute business consultation. Please fill out the contact form below.
TALK TO US!
Contact us today for more information.