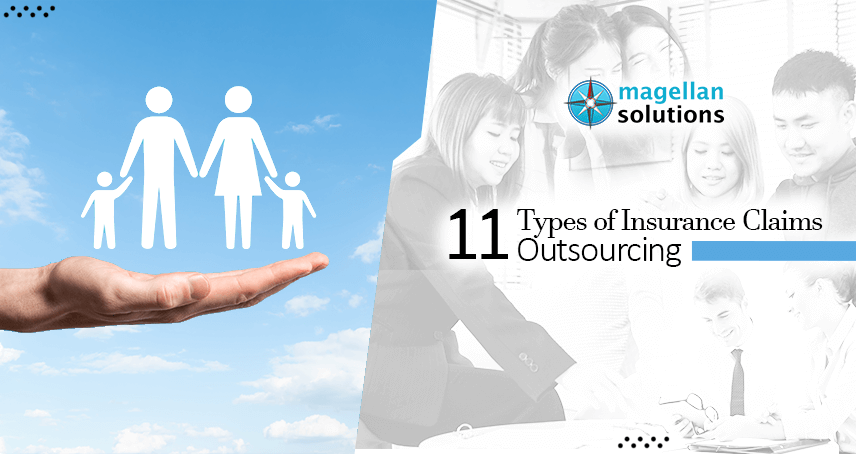 11 Types of Insurance Claims Outsourcing
Philippines is the #1 Choice for Medical BPO
How Care Services Telemarketing Spam Happen
There has been a steep rise in fraudulent robocalls targeting patients on a local, regional, and national scale.  
Perpetrators call from what looks like local phone numbers. They claim to be from a patient's healthcare provider. The scam callers use stolen and readily available information from the internet and social media. It is used to convince victims of their legitimacy. 
These scam calls usually ask for credit card numbers, social security numbers, and other personal information from patients and their family members.  
So why do these spam calls happen?
First is the technological aspect. 
Advances have magnified fundamental flaws in the American phone system enabling unrelenting robocalls from untraceable origins.
The second is financial. 
Because of this, it's incredibly profitable to use spam calls to drive business. Whether the caller is a scammer trying to milk money out of marks or an actual business using telemarketing to increase sales.
Lastly is the legal situation.
With a series of enormous court decisions so far paving the way for telemarketers to get away with blowing up your phone scot-free, with next to no legal recourse and under-funded enforcement just trying to keep the lid on.
But there are situations where it's none of the 3 reasons stated above. Sometimes there are these small illegal companies that hire people for such calls. 
Below are the general steps on how a spam call is made:
Robo dialers, usually from an offshore location, make millions of calls. 

A gateway carrier will carry them over to a US phone system. This carrier may be aware that it is spam and chose to ignore it. Or in other cases, the gateway carrier has no idea it is spam.

Once a call is in the system, it is passed on to phone carriers.

The call then would land on your – a patient's – phone. Some hang up. But others take the bait.

Those who answer the calls are placed by the robocaller into an "automated phone tree". This would then ask the marks (patient/customer) some questions. The questions determine if they can be a target for buyers.

If a robocaller identifies a lead, they sell it to a buyer. They sell this for around $6 – $7.

Once the lead is sold, the mark is transferred to a closer. They attempt to sell the mark of a product/service. Once accepted, they can buy more leads from the robocaller. 
Even if just one out of every 10,000 calls turns into a qualified lead, at a going rate of $7 per lead, an hour of robocalls will pull in $1,750 in revenue, neatly doubling their investment.
Auto warranty scams are big today. It was highly popular during the heights of the Great Recession when economic anxiety roiled the country. As Americans take on debt to ride out the pandemic, calls preying on those anxieties remain popular.
The calls often originate overseas, where the FTC lacks jurisdiction. The Do Not Call list doesn't work for robocalls on your cell phone. Instead, it just prevents live telemarketing health insurance agents from calling you. Even if it did work, the robocallers are already flaunting the law. Moreso, there's little reason they'd respect the registry. They're able to thrive on the US phone system because of a fundamental flaw in the structure of the grid.
Unsolicited robocalls are illegal. Magellan Solutions provides help for patients and the community. Our patient care services phone calls defend against fraudulent scam calls.
Magellan Solutions and our
quality healthcare provider's phone calls
Patient Care begins with the call centers. 
When a patient phones into the telemarketing health insurance and the agent answers, that is their first experience with your healthcare business. If the patient is treated rudely, questions are not answered, or some other negative experience occurs, that patient is left with a negative impression of your healthcare facility. 
Magellan Solutions can implement these aspects to improve patient care and satisfaction.
Prioritize compassion communications.
When patients contact healthcare providers, they may be in a distressed emotional state seeking guidance and reassurance. 
To facilitate compassionate communications, patient care services phone calls need to:
Possess comprehensive knowledge about the facility and staff.

The ability to efficiently work with any existing call center software.

Sales skills and experience to upsell products.

The knowledge to provide feedback on various analytics using call center software

Be able to communicate in a variety of languages and be sensitive to cultural differences.
Provide omnichannel support.
Patients should be able to get the help they need through their preferred channels of communication. 
Email

Phone

Video chat

SMS

Live chat

Social media
The key to delivering consistent messaging across different platforms is maintaining a 360-degree patient profile. The real-time updates are accessible to all agents in a centralized location. It also allows patients to switch platforms seamlessly even in the middle of a conversation.
Enable front office automation.
We integrate a CRM system with practice management software. This allows for streamlining of administrative workflow. It also reduces errors so that your staff can be freed from tasks such as appointment setting, reminders, and rescheduling.
In addition, quality healthcare providers' phone calls need to support automated service options such as web self-service, chatbots, and IVR that supplement human support teams.
Track patient interactions and analyze key metrics.
you'll need to do some sleuthing since less than 4 percent of consumers are willing to share their complaints.
Besides monitoring call quality and ensuring that inquiries are routed to the right departments, telemarketing health insurance centers need to track relevant KPIs to optimize the patient experience.
Improve patient retention by responding to patient expectations.
The patient care services phone calls need to proactively understand patients' expectations. This can improve the services to increase retention rates. 
Patient care services can gather feedback through surveys and ensure optimal performance with reporting. It can also expand its capabilities by automating appointment reminders or verifications, providing bill or claim status, and offering information such as test results, prescription refills, and health benefits verification.
Employ HIPAA-trained agents.
Healthcare facilities must be compliant with the HIPAA guidelines. These regulations are complex, and agents working in healthcare call centers must receive the necessary training so they can follow security protocols when interacting with patients.
Follow HIPAA security protocols.
HIPAA regulates how patient data should be stored and transmitted between agencies, providers, and patients.
Some of these security protocols include encrypted conversations, protected files with automatic expiration dates, and clear emergency procedures that are triggered immediately when a security breach is detected.
Get the 8×8 advantage.
8×8 is a fully compliant HIPAA business associate. 
With 8×8, you can be assured that we secure your personal health information (PHI) from data security breaches. More so, you can ensure full compliance with HIPAA and other regulations. Businesses can leverage the cloud and enable the seamless exchange of information in a safe, secure, and compliant environment.
In addition, 8×8 employs healthcare best practices at a level that is not matched by other cloud providers.
Outsource your
patient care services phone calls
to the Philippines
Call centers are beginning to fulfill growing and more diverse functions in healthcare organizations. 
About 400 healthcare professionals revealed that they use call centers to respond to changing industry forces. Between organizational consolidation and a focus on positive patient experiences and communications, call centers have come to the forefront.
Call centers like Magellan Solutions are no longer the "answer and transfer" sites in which patients would call and then be redirected to another hospital service line. Instead, telemarketing health insurance operators are in charge of numerous tasks ranging from patient communications to relaying information to providers.
A healthcare call center can be an integral component of your patient engagement strategy. 
It's important to select a call center that is singularly focused on access and engagement and not one that has its attention diverted by revenue cycle or clinical call/triage tasks. Concentrating on ensuring that your patients gain that important first good impression and that they can rely on you to provide the right care at the right time on their terms is critical to driving the growth of your practice. 
Partnering with us is one of the most important choices you can make to get on the road to achieving those goals.
Leave us your information below for a quote today!
TALK TO US!
Contact us today for more information.