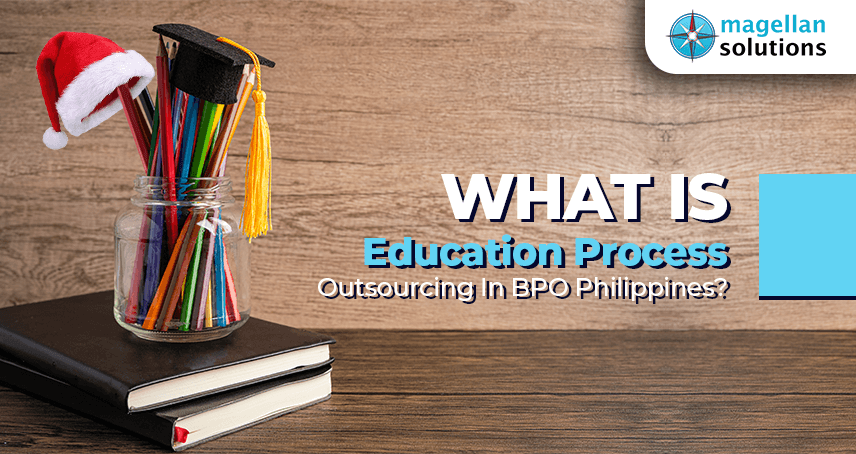 What Is Education Process Outsourcing In BPO Philippines?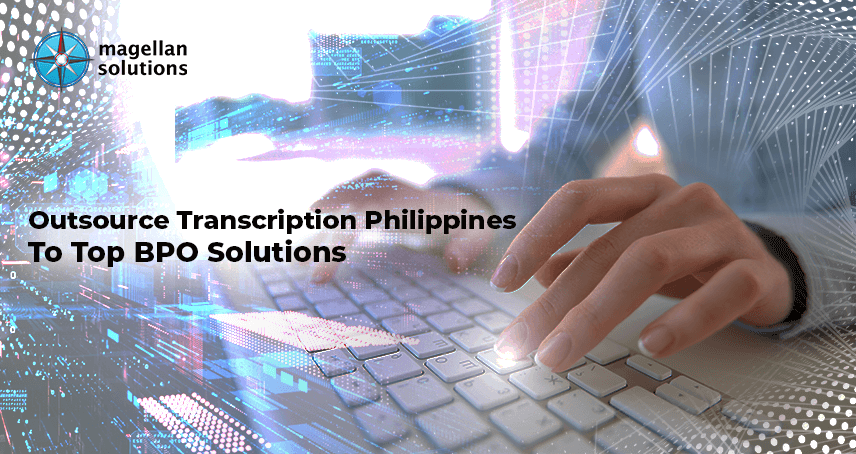 Outsource Transcription Philippines To Top BPO Solutions
Business process management (BPM) is the process of planning and improving business processes. This approach is used for the company to meet its objectives. BPM increases efficiency and customer satisfaction. 
BPM helps companies in finding and removing challenges and inefficient processes. These obstacles can lead to a loss of resources and time. By improving their operations, businesses can increase their bottom line. 
BPM allows companies to enhance the quality of their services and goods. This ensures that the operations are standardized. It can also improve the business' competitive edge in the market. 
Businesses can be more flexible and adaptable to changes and shifting customer needs. Frequent assessment and improvement of business processes are essential nowadays.  
In this guide, we will shed light about business process management and its key indications. We will also discuss the role of outsourcing in business process management. 
Are you wondering how you can improve your business process with outsourcing? Then read along because this article is for you. 
CHALLENGES BUSINESSES FACE IN MANAGING THEIR PROCESSES
Challenges are inevitable when handling business processes. Being mindful of these obstacles can help prevent issues from happening. We have listed below some of the difficulties. 
LACK OF ARTIFICIAL INTELLIGENCE (AI) AND AUTOMATION
Piled up workloads and time-consuming tasks can be challenging. Integrating automation in manual processes can level up the game for businesses. Companies should take advantage of the rise of automation and AI. This can lead to improved business productivity. 
NO STANDARD PROCESSES
Companies should have a standardized process for designated tasks. Having many teams using different procedures for the same tasks is a big no. This can lead to inconsistent quality of work. 
OUTDATED BUSINESS PROCESSES
Improving business process management can boost the bottom line of a company. Updating processes can prevent companies from encountering issues in the future. 
DATA SILO
Data is usually stored in various systems. This makes it challenging to evaluate and get data. Resulting in faulty information that can affect decision-making. 
NO VISIBILITY
Monitoring all the business processes can be challenging. Errors can impact business profits. 
DEFINING BUSINESS PROCESS MANAGEMENT
KEY PRINCIPLES OF BUSINESS PROCESS MANAGEMENT
Business process management enhances the quality of work. It comprises strategies and tools that improve business operations. This can lead to increased efficiency, lowered costs, and simplified processes.  Improving BPM can also help in providing top-notch results to clients. 
Below are the key concepts of business process management:
UNIFORM BUSINESS PROCESSES
Having a standard process can prevent businesses from being inconsistent and inefficient. BPM can increase customer satisfaction and enhance quality of work. 
PUTTING THE CUSTOMERS FIRST
It is crucial for companies to focus on increasing customer satisfaction. This implies identifying the needs of customers. And this allows businesses to provide outstanding service to clients. 
IMPROVEMENT OF BUSINESS PROCESS
Improving business processes can boost efficiency. To enhance effectivity and resolve issues, business process management entails the following: 
Detecting inefficiencies

Assessing the current processes

Adjusting and resolving issues
Outdated processes can have a negative impact in your business. BPM involves updating and improving business processes. This enables businesses to adapt quickly from changes and fluctuations. 
USE OF AI & AUTOMATION
Business process management uses AI and automation to streamline processes. While errors and manual processes are reduced, productivity is increased. 
PERFORMANCE EVALUATION
Business process management measures the effectiveness of processes. BPM assesses growth and finds areas for development. Key performance indicators (KPIs) can measure the efficiency of a process. 
EXAMPLES OF HOW BUSINESSES HAVE SUCCESSFULLY IMPLEMENTED BPM STRATEGIES
Example #1: 
Business process outsourcing (BPO) companies that have a customer relationship management (CRM) system can improve customer service. By using BPM, this helps the company in the following: 
Monitoring of customer complaints

Enhancing response time

Organizing customer interactions
BPO companies can improve their reputation by providing excellent service to clients.
Example #2: 
Software development companies that use BPM adopt project management tools. They set specific procedures for the following: 
Data gathering

Developing and testing

Product implementation 
Improvement in project visibility and timely delivery of software can boost customer experience. 
Example #3: 
Retail businesses use business process management by simplifying their inventory operations. They incorporated automation in monitoring of stocks and ordering systems. They also evaluated their supply chain. 
By using BPM, retail companies can enjoy the following: 
Increased revenue

Reduced storage expenses

Improved cash flow management

No shortages of products

Increased rates of inventory turnover 
BENEFITS OF BUSINESS PROCESS MANAGEMENT
MAIN BENEFITS OF BUSINESS PROCESS MANAGEMENT 
Business process management has lots of benefits to offer to business owners. Here are some of the main advantages of BPM: 
IMPROVED QUALITY
Having a standardized process can guarantee efficiency and uniformity in business operations. With AI and automation, enhanced productivity is a given. Business process management involves analyzing the workflow of companies. This can help in business resolution and improving quality.  
REDUCED COSTS
Automating manual operations and removing repetitive tasks can help companies cut costs. This saves time and resources which are crucial when minimizing expenses. Business process management can also reduce errors. 
INCREASED EFFICIENCY
Businesses can increase efficiency by streamlining their operations. This includes preventing potential issues to arise and updating processes. This can also help companies to concentrate on core competencies. 
ENSURED COMPLIANCE
By using BPM, companies can ensure compliance with changing regulations. Businesses can guarantee that all required documentation is present to follow standards. BPM emphasizes the significance of protecting business assets and sensitive data. 
FLEXIBILITY
Companies that use BPM are more responsive to fluctuations and shifted customer demands. By improving business processes, companies can adapt quickly to changes. This can help businesses maintain a competitive edge in the market. 
IMPROVED CUSTOMER SATISFACTION
One of the key components of business process management is customer-focus. With BPM, companies can provide better services and increase customer satisfaction. BPM strives to match the customer needs with their processes. 
IMPROVED VISIBILITY
Businesses can enjoy the BPM's insightful analysis of their activities. Business process management can track progress and identify potential problems. This leads to improved decision-making and efficiency. 
HOW CAN BPM HELP COMPANIES RESPOND TO CHANGING CUSTOMER NEEDS AND MARKET CONDITIONS?
BPM helps companies in adapting to evolving customer needs and market demands. We will discuss below how business process management can make this possible: 
RELATIONSHIP WITH CUSTOMERS
Prioritizing the clients is one of the main focuses of businesses nowadays. Having a harmonious relationship with customers allows businesses to understand them better. Asking for client testimonials will help businesses deliver personalized services. 
SUSTAINED IMPROVEMENT
BPM encourages constant improvement that helps businesses identify areas for innovation. By assessing the processes, businesses can adapt to changing market conditions. 
BPM helps businesses update processes to meet customer needs and market changes. By analyzing processes, businesses can identify and remove inefficiencies that slow down responsiveness. BPM lets businesses simplify processes by automating tasks and using new technology. 
USE OF DATA ANALYTICS
These data are crucial for businesses when assessing market trends and consumer behavior. This can help businesses in finding new opportunities and make better decisions. 
FLEXIBILITY
Businesses are more responsive with the changes in the market. Having a standard process can help businesses adjust their operations when needed. 
EXAMPLES OF HOW BPM HAS HELPED BUSINESSES ACHIEVE OPERATIONAL EXCELLENCE AND COMPETITIVE ADVANTAGE
Example #1: 
The healthcare industry can make use of BPM in managing patient care procedures. Having a systematized plan can improve the following:
Medication

Acquiring of the patient's data

Admissions and discharge

Diagnosis
BPM allows healthcare organizations to deliver excellent services while maintaining a good reputation. 
Example #2: 
A logistics company makes use of business process management to improve their operations. Evaluating their process helped them discover the issues. By using BPM, their operations and delivery process improved. Their business reputation improved by delivering better service to clients. 
Example #3: 
BPM is also an essential tool in the finance industry. Banks use automation for the following: 
Online applications

Loan processing

Financial transactions
This can help systematize the processes in loan applications and transacting online. This results in more accurate data and enhanced approvals. BPM will also help financial institutions in decision-making, reporting, and data analysis. 
BEST PRACTICES FOR BUSINESS PROCESS MANAGEMENT
KEY BEST PRACTICES FOR BPM
PROCESS ANALYSIS
Identify the state and efficiency of your existing process.  This is the time where you locate the issues and problems in your process. KPIs and other data should be analyzed to assess process performance. This will help the company fill the gaps and improve the process. 
PROCESS DESIGN
The stated objectives of the process must be in line with the needs of customers and business goals. Visualize the entire process flow and activities by using process mapping techniques. Businesses must streamline the processes and remove unnecessary points in the process. 
PROCESS IMPLEMENTATION
Delegate the tasks to the respective members. The employees must understand their responsibilities in the process. It is also important that the staff is skilled and trained. 
To boost efficiency, automation and use of advanced technology is crucial. This will save time and reduce errors. 
PROCESS MONITORING AND IMPROVEMENT
It is vital for businesses to track the performance and progress of the process. Businesses can use visualization tools and KPIs in measuring process performance. There will be issues in the process and it is important to address it. 
Companies can make better decisions based on the analysis. Client feedback can help businesses in improving their services. 
HOW TO ALIGN BPM WITH BUSINESS STRATEGY AND GOALS?
Business process management must align with the goals of the company. This will ensure continuous improvement of the processes. Here are some ideas for aligning BPM with company goals: 
UNDERSTAND THE BUSINESS GOALS
It is important to have a grasp of the business' objectives. Defining the performance metrics is crucial for the company's success. 
DETERMINE THE CRUCIAL PROCESSES
Determine the processes that are crucial for your business' success. You must focus on these business processes to achieve your goals. 
SET THE PROCESS OBJECTIVES
It is important to specify the goals of processes. The business processes must align with the objectives of the company. This will guarantee that process improvements serve to meet those goals. 
DEVELOP PERFORMANCE METRICS
Businesses must develop performance metrics that align with the company goals. This will help companies measure process performance and improve in the long run. 
ALLOCATE RESOURCES
Assigning the right resources to the aspects of process improvement is crucial. This will prevent inconsistencies in the business process. 
COMMUNICATE
Communication is key. Informing the decision-makers about the changes in the process is important. They should be familiar with the implications of the business process in the company.
MONITOR THE PROCESS PERFORMANCE
Businesses should always keep track of the process performance. This can help them progress and develop new opportunities. 
THE ROLE OF BPOS IN BUSINESS PROCESS MANAGEMENT
BENEFITS OF OUTSOURCING BUSINESS PROCESSES TO BPOS
Business process management and outsourcing go hand in hand. Outsourcing BPM can help companies handle their processes more efficiently. Here are the main benefits of outsourcing BPM: 
FLEXIBILITY & SCALABILITY
When outsourcing, businesses can easily scale up or down. They become more responsive and can adapt to the seasonal changes in the market. BPO companies can always adjust to the changes needed when updating processes. 
RISK MANAGEMENT
BPOs stay compliant to mitigate risks and ensure clients data protection. BPO companies value their reputation that is why they follow business regulations. BPOs invest in data security procedures to ensure data protection and security. 
COST SAVINGS
One of the common benefits of outsourcing is reduced costs. Outsourcing saves the company from occurring expenses such as: 
Training

Recruitment

Operational expenses

Technology 

Office space
EXPERTISE & INNOVATION
Outsourcing gives you access to industry experts in a cost-effective way. They have the necessary skills and training to perform the tasks. These experts can provide valuable insights on improving your business process. Entrusting your processes to these experts can improve the efficiency of your business. 
INCREASED EFFICIENCY
BPOs use advanced technologies, automation, and expertise to simplify processes. They track progress and performance by using tools and KPIs. This ensures that the standards are being met. These techniques can help businesses increase customer satisfaction and efficiency.  
FOCUS ON CORE TASKS
Outsourcing non-core tasks can help businesses focus on their key duties. Most companies outsource repetitive and time-consuming tasks. Businesses can now focus on the important aspects of their operations. Moreover, they are guaranteed that the outsourced tasks are being handled well.
EXAMPLES OF HOW BPOS HAVE HELPED BUSINESSES ENHANCE THEIR BPM STRATEGIES
Example #1:
An information technology (IT) company outsourced its customer support service. 
Based on the analyzed customer interactions, the BPO company integrated a CRM system. This can help businesses store and track customer data. There is also 24/7 customer support available for clients. This results in reduced response times and better customer service. 
Example #2:
A bank outsourced its loan processing to improve the process time. After evaluating the procedures, the BPO company incorporated automation in the system. This can help with the delays and workflow of the process. Loan processing and approval are improved as well. 
TAKING EVERYTHING INTO ACCOUNT…
BPM is a strategy that businesses use to improve processes. This helps the company boost efficiency, increase customer satisfaction, and lower expenses. Having outdated processes do not allow businesses to adapt to changing market conditions. 
Outsourcing business process management ensures that the processes are standardized. Having KPIs and service-level agreements (SLAs) will help in measuring process performance. 
With BPM, businesses can make better decisions and focus on enhancing customer experience. Companies can attain growth, competitive advantage, and profitability by implementing BPM concepts. 
WHAT ARE THE CHALLENGES AND LIMITATIONS OF BUSINESS PROCESS MANAGEMENT AND OUTSOURCING?
We all know that business process management and outsourcing provide benefits to businesses. But business owners must be mindful of its drawbacks. We will discuss below the challenges of outsourcing BPM. 
TIME ZONE, LANGUAGE, & CULTURAL DIFFERENCES
BPO companies are usually situated in different countries. And businesses may face problems about the time zone, cultural, and language differences. Setting standards and developing communication channels can help eliminate these obstacles. 
NOT CHOOSING THE RIGHT VENDOR
Businesses tend to depend on the expertise of the provider. That is why it is important to choose a vendor that can provide outstanding service. This can prevent damaged reputation when the provider cannot perform the task.
QUALITY CONTROL RISKS & LACK OF CONTROL 
Outsourcing entails that you entrust the task to them and you are no longer in control. That is why it is important to maintain strong communication and establish SLAs. Businesses can always keep track of the outsourced task to guarantee its success.
Performing these tasks can help address issues in quality control: 
Inspect the systems

Establish strict quality control measures

Evaluate performance
INTEGRATION ISSUES
Workflows and data exchange might be challenging for the outsourcing provider and client. To guarantee a smooth transition, both parties must communicate and synchronize. Setting standards can guarantee a successful integration of processes. 
DATA PROTECTION CONCERNS
Businesses must ensure that their outsourcing provider is business compliant. Business owners must choose the provider that invests in data security tools. This will guarantee clients data security. 
HOW CAN BUSINESS OWNERS USE BUSINESS PROCESS MANAGEMENT AND OUTSOURCING TO ACHIEVE THEIR GOALS?
Outsourcing business processes can help companies focus on key projects. Companies will have more time and resources to improve on their services. Outsourcing BPM guarantees standardized processes which can increase efficiency and bottom line. 
It is vital for businesses to align the BPM approaches with their goals. Businesses should assess the processes and eliminate inefficiencies. Identifying the crucial aspects of the business allows the company to focus on those. The company can achieve improved processes and efficiency with the help of BPO and BPM. 
Clients are hesitant when outsourcing processes because of data privacy issues. But, BPOs are strict when it comes to regulatory compliance. This will help their reputation and ensure clients data security. To reduce risks, BPM also allows businesses to track their processes. 
Businesses are more responsive to changing customer demands and market conditions when outsourcing. Simplifying processes can help companies keep up with the changing requirements. And businesses can take advantage of new opportunities when outsourcing BPM. 
MAGELLAN SOLUTIONS GUARANTEE OPTIMIZED BUSINESS PROCESSES 
Do you need help managing your business processes? Are your processes outdated and no longer effective? Outsource your processes to us, and we will provide you with excellent service. 
Our team of experts will guarantee you optimal business solutions. Magellan Solutions is here to help businesses thrive and maintain a competitive edge. 
For nearly two decades, we have been a top-tier provider of call center services. Additionally, we are an ISO-certified and HIPAA-compliant company offering an extensive range of high-quality outsourcing services. Reach out, and let's talk about how we can help you achieve your business objectives.
Contact us and let us discuss your business goals.