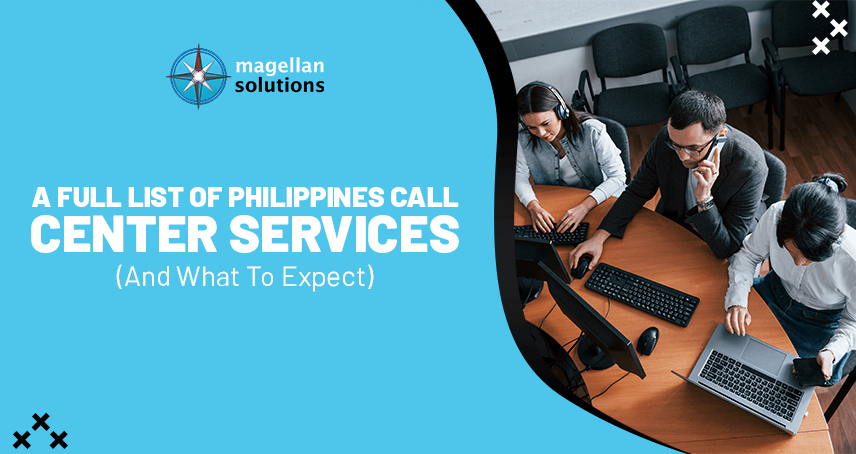 Pricing List of BPO Roles in the Philippines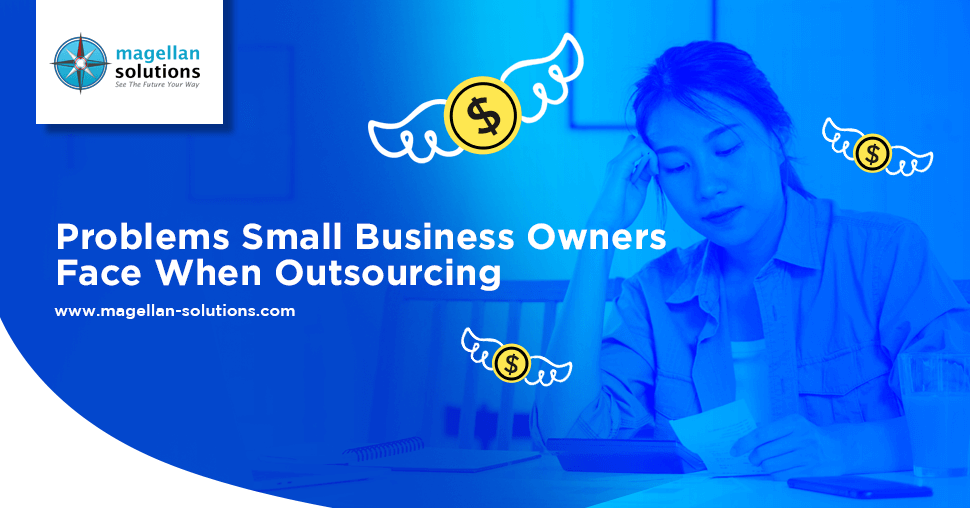 Outsourcing for Small Business Owners: Outsourcing Problems and Finding the Right Partner
You can take advantage of the benefits of outsourcing if your business is struggling to be productive or needs help with certain tasks.
What does it mean to outsource? Outsourcing is a business strategy that lets companies give some of their operational tasks to a third-party service provider through a local, nearshore, or offshore firm.
Even though it seems new to the business world, this method has been used since the 1970s. It's getting increasingly popular as technology improves, making its approach more valuable and useful to different business applications.
Business Process Outsourcing focuses on two main areas: front-office operations and back-office operations. This is where most of an organization's delegated tasks fall.
One main reason companies outsource is to give simple or even complicated tasks to skilled people. People who can do them faster, cheaper, and better. If you're considering using this business strategy, here are some excellent points that could help your business.
ADVANTAGES OF OUTSOURCING
We don't need to be in the same time zone or the same room to figure out all of the benefits of outsourcing. If you are wondering what outsourcing can do to your business practice and process, here are some of them.
REDUCE LABOR COST
One of the benefits of outsourcing is reduced labor costs. Companies that need more workers often hire temporary or seasonal workers to save money on labor costs.
But hiring people for a short-term project is not a good idea because finding and training people for short-term work takes time and money. It will ruin your project management plan for sure.
When you outsource, most companies already have a group of workers who can do the job. So, they don't have to spend a lot of time teaching skills, they'll pick the right people for the job.
FOCUS ON ESSENTIAL BUSINESS PROCESS
If you have processes on your plate that you're not good at, it increases your workload and lessens the time you spend working on your core activities. 
When you outsource, you can focus on aspects that will keep your business running, thus increasing productivity. Outsourcing to the experts may be the way to keep your brand accessible to your customers, improving your customer service processes. 
CONTROL CASH FLOW
When you hire in-house full-time employees, a fixed cost for their salaries is required. Whereas outsourcing is a pay-what-you-need service. You can avoid spending on unnecessary things in terms of labor. Hence, you can have the available cash flow for other operational expenses or for other investments. It helps reduce costs making it a cost-saving and cost-effective option.
The budget that you could spend for hiring additional manpower internally may just be used to cover other operational expenses or be used to improve the products and services further.
ACCESS TO TOP TALENT
Hiring employees is an important part of running a business. Your employees can help your business succeed or fail. By using outsourcing services, you can give the most important tasks to people who are better at doing them. 
One benefit of outsourcing agencies for small businesses that are having trouble finding workers with the right skills is that they have access to the people skills and tools you need.
EMPLOYEE RETENTION
A way to measure employees' overall satisfaction at work is through employee retention. According to research, one of the reasons for employee attrition is job mismatch. 
When an employee thinks they are too good for their job, they may not do as well because they think the pay isn't worth the work. On the other hand, a worker's efficiency and productivity are hurt if they can't do the job right because they don't have the right skills.
Employee turnover is often caused by both overqualified and under qualified workers. Both can affect how a business runs. With the help of outsourcing, you can give them hard tasks that won't tire out your employees.
INCREASE CUSTOMER SATISFACTION
Outsourcing can give you a good competitive advantage. Taking advantage of your outsourcing partner's skilled expertise doesn't only aim to improve internal workflow, but to potentially increase customer satisfaction. 
If your business directly deals with customers, outsourcing some of your workloads will produce a faster turnaround time when it comes to delivering their needs. Communicating with the customers in a timely manner will also leave them a good impression to do business with you again.
IT SAVES TIME
Being involved in your business operations doesn't mean that you have to work all the time. Still, it's best to make sure you have a good balance between work and life. To do this, you should take only what you can handle. 
If you feel like you have too much to do and can't get your day-to-day tasks done because of how busy you are, you should think about giving some of your tasks to an outsourcing agency.
EASIER ACCESS TO SPECIALIZED WORK
The outsourcing process is based on finding a team of experts in the field who can do the job quickly and well. When looking for a company to outsource work to, make sure they specialize in the service you need, especially if it's not something you know how to do. 
This will help ensure the quality of the work. The good thing about specialized outsourcing agencies is that you don't have to spend more time training them.
SCALE QUICKLY
One benefits of outsourcing that firms love is flexibility. Startup businesses or business owners experiencing a downtrend in sales usually need upfront investment for software, hardware upgrades, recruitment, infrastructure, IT support, etc. 
Through outsourcing, there is no need to invest in all of these. You'll just have to choose the right agency that will give you specialized service together with the tools and equipment needed. As soon as you grow your business, that's the time you can build your own in-house team. This is pressingly true for insurance and accounting firms that need updated versions of software.
SAVE MONEY
One of the primary reasons why companies outsource is to save on labor costs. However, not all outsourcing providers offer affordable rates. Companies overseas usually outsource in low labor cost countries such as the Philippines or India. 
In searching for an outsourcing partner, you need to ensure that they will present all the items included in the package to avoid hidden costs. Some outsourcing agencies may seem to offer the lowest service, but they may turn out to be the most expensive ones because of the hidden costs.
DISADVANTAGES OF OUTSOURCING
Outsourcing may be one of the most efficient business strategies that you may have, but it still has disadvantages that you need to be aware of to avoid encountering issues that you might not expect.
Besides the benefits of outsourcing, here are some of the cons of outsourcing:
EXPOSED CONFIDENTIAL DATA
Outsourcing certain processes, like management operations, data entry, HR, payroll, etc., has risks as confidential information is exposed to the third-party service provider. You can deal with it by transacting with outsourcing partners that follow the confidentiality agreement and practices cybersecurity protocols to ensure that internal data are secured.
SECURITY RISKS
When outsourcing processes that involve customer data, there's a risk that the personal information of other people may be used illegally, especially in this age where data protection is always a hot topic. 
MAGELLAN SOLUTIONS AS YOUR OUTSOURCING PARTNER
Magellan Solutions is your reliable outsourcing agency. We can help you get access to quality workmanship at an affordable price.
Our experiences in partnering up with different companies have honed us to deal with various industries efficiently. Businesses outsource to use because we are tried-and-tested BPO in the market.
If you have business functions that you need help with, contact us today to learn more about the call center services that we offer!
TALK TO US!
Contact us today for more information.