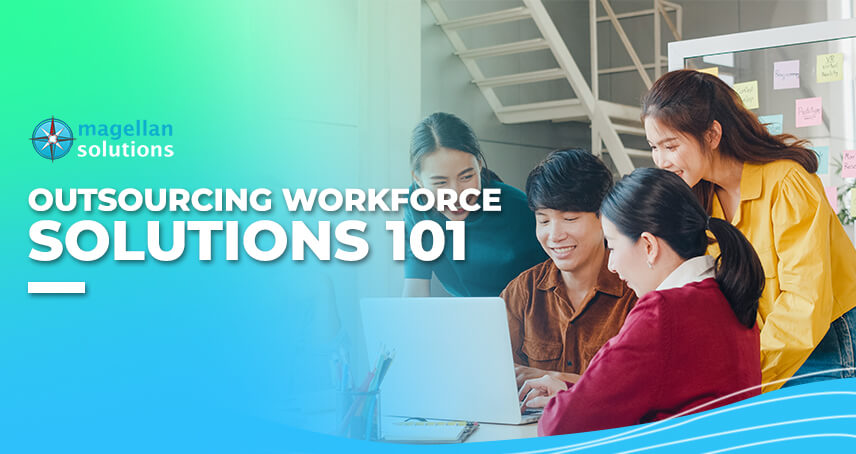 What do you need to know about Outsourcing Workforce Solutions?
It's no secret that outsourcing is the best bet for a better value at a low price. 
Now that many businesses all over the world outsource many of their daily business functions, it's time to consider if outsourcing your workforce may do wonders for your business and your budget. 
So you've made the decision to outsource. Where to go next? 
How to Start Outsourcing
Outsourcing is more than having offshore staffing lighten the load for you. Many businesses were unable to get the full benefit of their outsourced staff. Simply because they made poor judgment in the type of functions they outsourced, and in the provider they chose. 
To make sure you make the right choices from the get-go, it helps to do your due diligence. And take a closer look at your business and what you think it needs. 
No two businesses are the same. And it is always important to take note that just because it worked for somebody's company, doesn't mean it's going to work just as effectively for yours. Make sure you thoroughly evaluate your business to what you really need, so you know where to start looking. 
Employee Outsourcing
While outsourcing is often associated with call centers, you'd be surprised to know that there are many types of services you can outsource. 
Employee outsourcing is acquiring staff through a third-party provider who often handles processes such as recruitment, hiring, payroll, and sometimes shares in the administrative duties in handling the staff. 
In this day and age where almost everything is done online, employee outsourcing has become more ideal for both professionals and businesses alike, as it saves on many resources like time, housing, utilities and the like. 
This type of outsourcing has been a common choice for startups and small and medium-sized businesses, who are on their crucial stage in business – raising capital and building revenue at the same time.
Employee outsourcing seems like a dream work arrangement for many. Most outsourced employees work remotely, while employers save up on overhead costs not having to house employees onsite. While this is indeed a great setup, it's still important to make sure this works for your business' needs.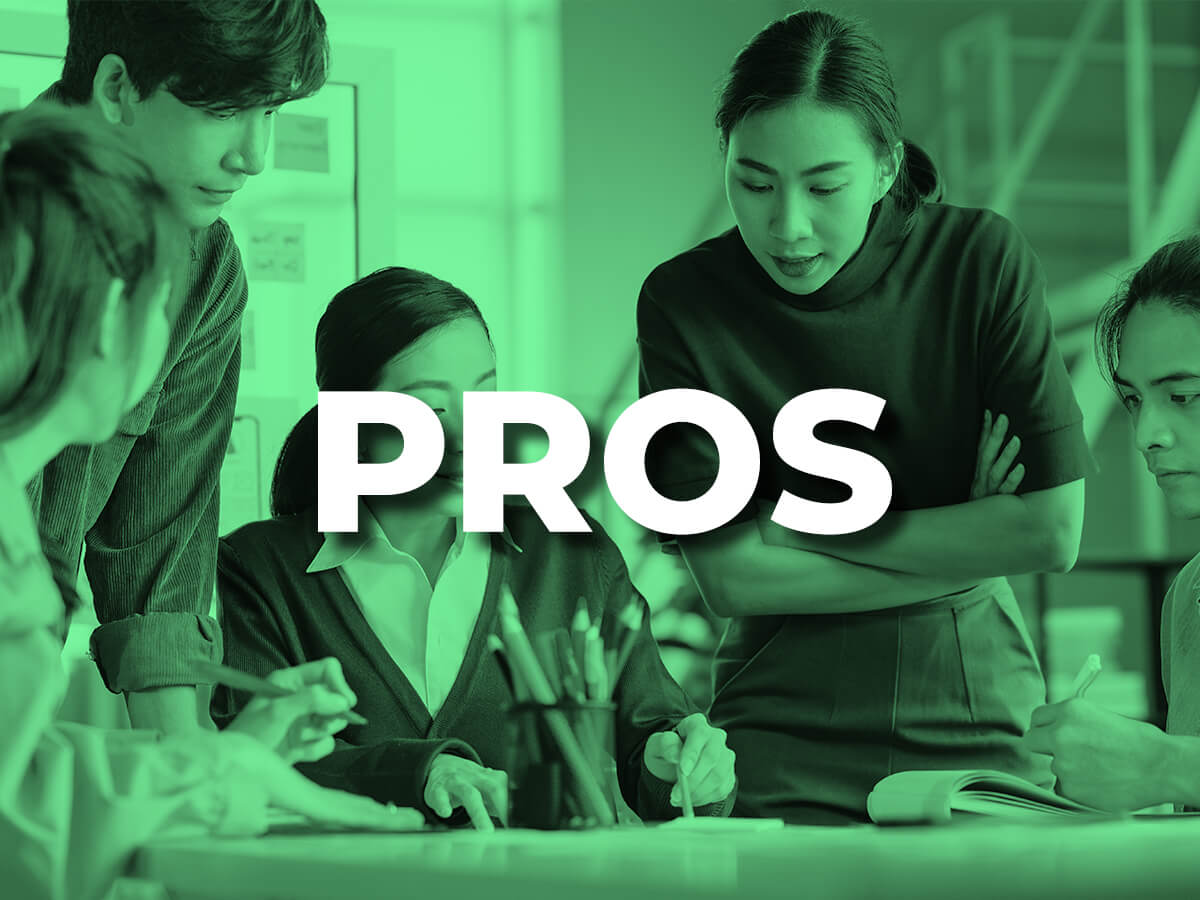 The Perks of Outsourcing Your Workforce
Aside from reduced costs and having a partner provider in handling recruitment and staffing, there are many different perks in outsourcing your workforce. 
Flexible work arrangements result in better employee performance
Back in the day, only employees in the creative industry were allowed to have more open, more fluid working conditions to get their creativity flowing. In employee outsourcing, employees often work remotely, under conditions they prefer, which makes them more efficient. 
Some arrangements include flexible shift schedules, which allows offshore employees to divide their time and make use of their most productive hours of the day. This also encourages a better work and life balance for your staff. 
Have more time for more crucial areas
Outsourcing your tasks gives you time to focus on more critical areas of your business. 
You can trust your outsourced staff to handle smaller tasks expertly while you tend to other parts of the business that need your immediate focus and attention. In the long run, this lets you cover more ground while saving on time and resources. 
Plus, many outsourcing providers share the responsibility in making sure your employee operations are smooth, which takes more tasks off your plate without compromising your employees and their quality of work. 
Reduces overhead costs
Being cost-effective is one of the biggest values of outsourcing. Whether it's outsourcing call center services or employees, outsourcing saves on so much more than money, if you take a closer look. 
Outsourcing employees reduces many operational costs on recruitment, development training and exercises, housing, supplies and more. Many businesses nowadays are shifting into remote work, freeing up a big percent of their budget on renting an office space, while still maintaining a good performance. 
But just because outsourcing is a cost-effective option doesn't mean it's cheap labor. Outsourced employees handle work just as expertly and professionally as any in-house staff, minus the additional costs.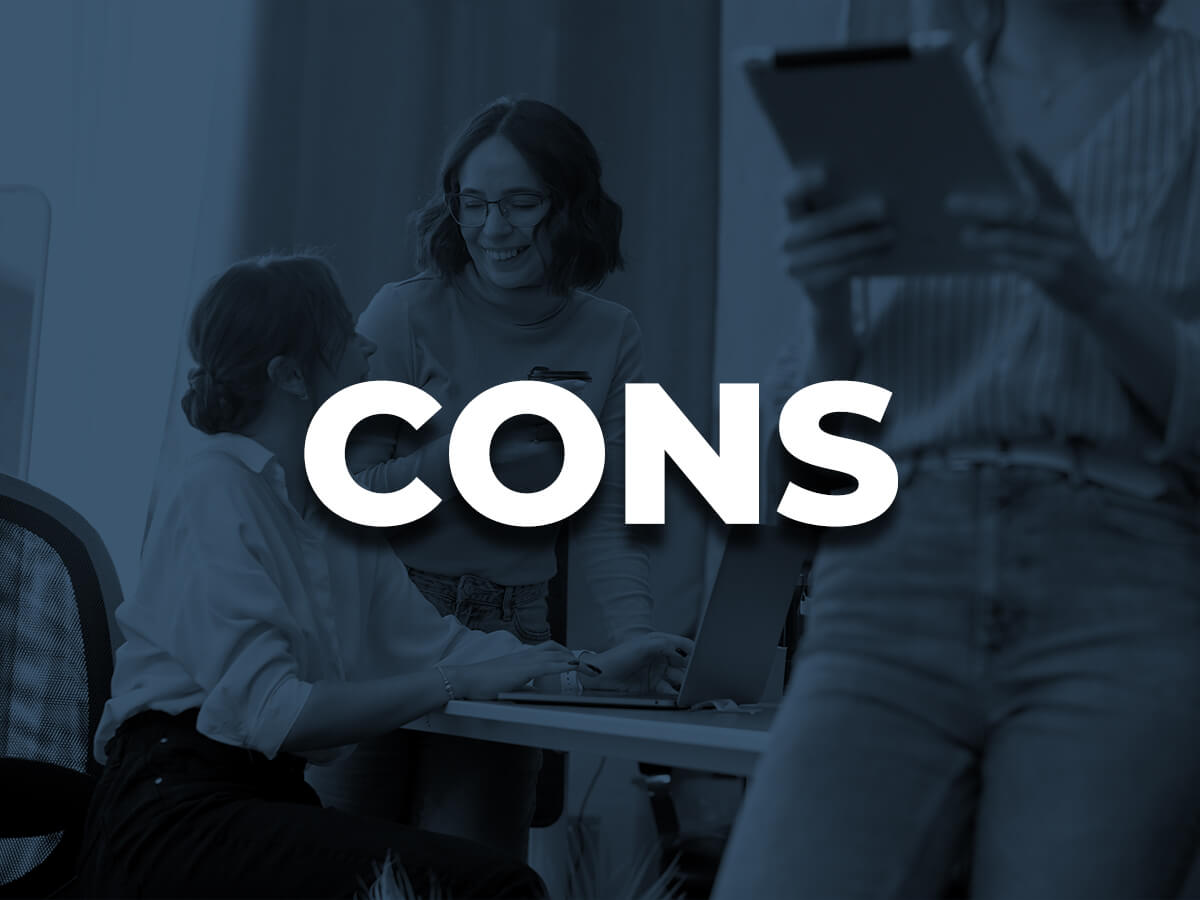 The Cons of Outsourcing Your Workforce
Just like any business service, outsourcing employees has its own disadvantages. 
It is understood that we want the best investment for our business, and in evaluating your business needs, it is just as important to include the not-so-attractive parts of your options to help you make the right decision. 
Legalities in location and privacy
Your offshore employees can come from any part of the world. Many cities around the globe have become hotspots for outsourcing many different services, with each territory having their own terms and legalities when it comes to labor laws and practices. 
Depending on which country your headquarters are, there might be limits on factors such as working hours, benefits, and scope of work you offshore staff will be allowed to do for you. This might be an issue, since every business is different, but good communication with your provider, as well as a good background check on the legalities can make sure you get the best value when you outsource. 
Managing payroll and employee benefits
Just like labor laws and practices, technicalities on payroll and taxes might be another thing to worry about. As it is just as different for every territory. Factors like exchange rates, compensation policies, benefits and incentives work differently in every country. And non-compliance may mean a serious issue for your business. 
Good news is, many outsourcing providers are more than happy to take care of HR and payroll-related concerns for you. They make sure that your offshore staff receive the fair pay and the incentives they deserve. 
Cultural differences
Having offshore staff in many different parts of the world in many different cultures can make culture clashes unavoidable. 
While your offshore staff is always accommodating to your culture and business practices, make sure you extend them the same courtesy by taking time to understand and adapt to their culture as well, for a better working relationship and clear communication. 
Outsource Workforce Solutions From The Best
With all the outsourcing providers in the market, it's easy to get lost in all the good offers and sweet deals. 
To be able to maximize the value of outsourcing workforce solutions, make sure you know exactly what you're looking for by doing an overall check on your business. 
Check for any weak spots that may need your attention and reinforcement. Once you know what you need, it will be a breeze to find the best provider.
Get a provider who shares your vision and your goals. Find a partner in Magellan Solutions. 
Magellan Solutions is a Prime Outsourcing Partner in the Philippines
Magellan Solutions is a pioneer outsourcing provider in the Philippines. Servicing small and medium enterprises (SMEs) from every industry in many cities around the globe. We pride ourselves with world-class call centers and other outsourcing services. An ISO-certified, HIPAA compliant company, you can rest assured your data is secure with us. 
We offer a wide range of services. From phone answering services, to lead generation, to omnichannel call centers that's guaranteed to handle your customers expertly and professionally. Complete with the latest communication software and technology, enjoy smooth communications and top of the line customer services with us. 
Let's grow your business together. Talk to us here today! 
TALK TO US!
Contact us today for more information.