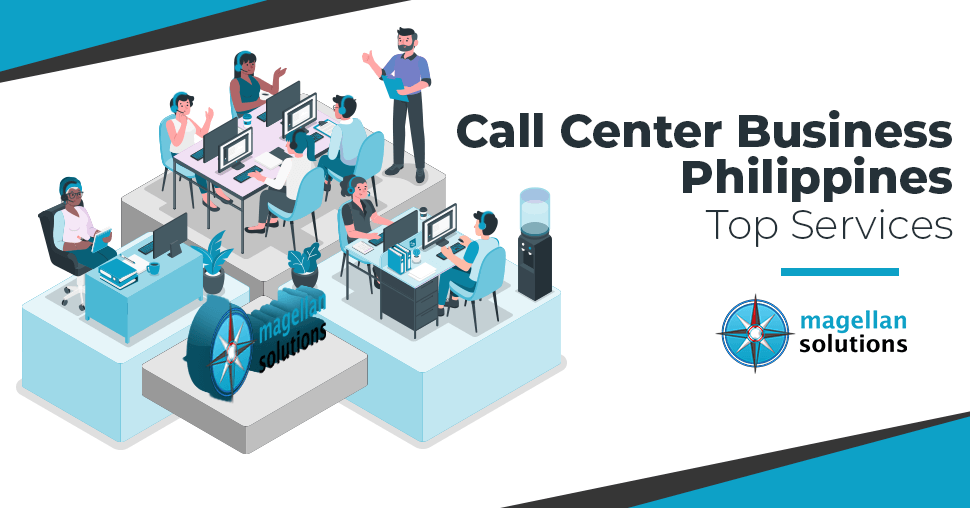 Call Center Business Philippines: Best Services
The call center business in the Philippines is perfect for any business. In fact, it is the BPO Capital of the World. This industry is so in-demand that many companies are outsourcing here every year.
The Philippines BPO is also ready for the COVID-19 pandemic. There are several protocols made by companies and the government to continue the operations. Though some agents were affected, the call center industry is going strong.
Furthermore, Filipino contact center agents are some of the best in the world. In fact, they are the best English speakers in Asia. Having a neutral accent is also one of their advantage in the customer service sector. This is the preference of most customers in Western countries. It makes the conversation easier.
The Philippines Call Center: Service Offered
Because of Filipino's versatility, they can do multiple tasks for companies. By all means, this is the reason why the Philippines is the favorite hotspot of outsourcing services. 
There more than 70,000 IT graduates yearly in the Philippines to serve the tech support industry. They can work on website improvement, application development, and other technology-related services that will help your company.
Besides that, there are more than 300,000 unemployed and  250,000 underemployed Filipino nurses that can serve in healthcare BPO. Thus, they can assist consumers' health-related inquiries.
Many unemployed teachers too can serve in a virtual tutorial. This is an in-demand sector because of the pandemic. A lot of people prefer to do home-schooling rather than risking their health in face-to-face education.
With this in mind, there are a lot of opportunities for your company if you outsource in the Philippines. There are still some undeveloped industries waiting for discovery.
Philippines Customer Service Outsourcing
To sum up, the customer support industry is the specialty of the Philippines BPO. This service is essential in expanding your business. According to Microsoft, 96% of customer says it is important to achieve brand loyalty.
Customer service can give you a better consumer satisfaction rate. Besides that, it can help you with buyer retention. A word of mouth is also very likely when you have a great helpline. This will give a nice impression to potential clients.
Telemarketing Philippines: A Rising Industry
At the present time, the face-to-face transaction is not possible. Therefore, online marketing is the trend for people who wants to buy something. This where telemarketing comes into place. Agents will assist customers in placing their orders via outbound calls.
Filipino agents have skills to deal with sales too. Furthermore, being good in customer service means they can talk well with potential clients. As a result, they can close sales better than others. 
With this in mind, you can check Magellan Solutions for more inquiries about the Filipino call center business. We can assist you with your expansion. 
Besides that, SMEs can take advantage of our Implementations Manager. By all means, they can help you determine the numbers of agents they need for their operations. 
Here are some of the industries where we offer services:
Retail

Food

Manufacturing

Hospitality
Please contact us today and get a FREE 60-minute consultation. Just fill out the contact us form below.
TALK TO US!
Contact us today for more information.