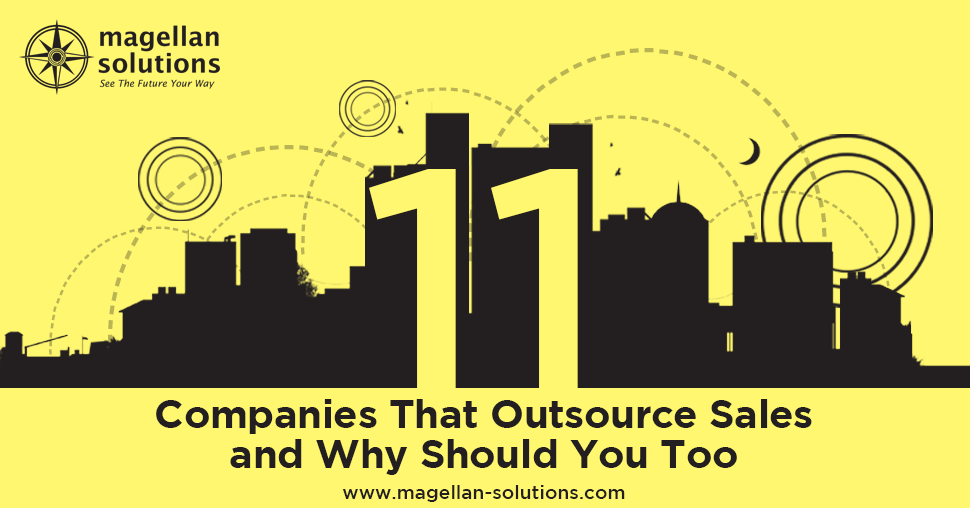 Outsourcing lends a much-needed helping hand, especially during volatile economic times. Companies that outsource sales have shown resilience because of it. Small businesses would have dedicated teams of experts with minimal expenses. Meanwhile, expansion becomes a lot easier for larger businesses, particularly for overseas operations.
There are many kinds of services that outsourcing companies offer. Among these services, outsourcing sales and marketing operations is very popular. Outsourced marketing teams can develop effective marketing strategies for better lead generation. Meanwhile, outsourced sales agents can streamline sales operations and foster sales growth.
Outsourcing sales functions, particularly telemarketing, is a common trend among large companies. There are so many benefits in it, that even key industry players invest in sales outsourcing. Here are some of the prominent organizations that outsource their sales operations:
Companies That Outsource Sales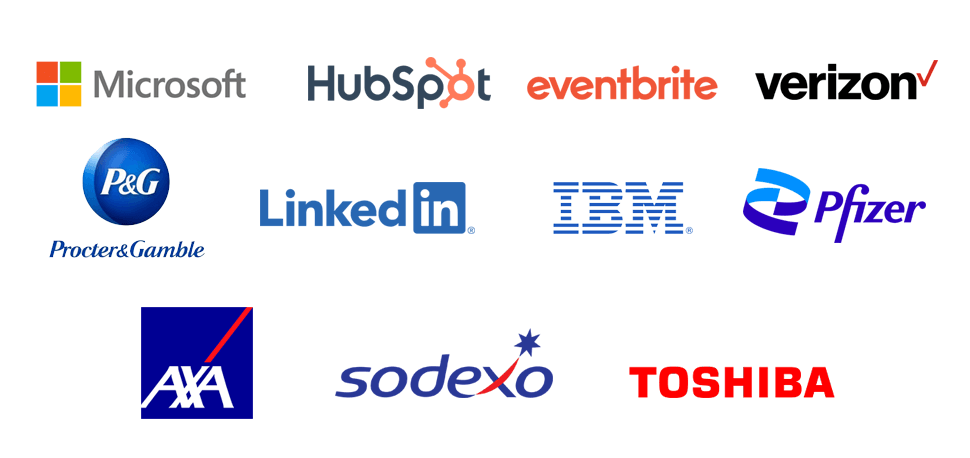 Microsoft
Microsoft is one of the world's biggest technology companies. It also has several sales partners all over the world. The company was founded by Paul Allen and Bill Gates and is headquartered in Redmond, Washington, USA.
Microsoft contracts part of its operations to sales companies based in the US. For their international operations, they outsourced sales teams who are natives to the location.
Hubspot
Hubspot is a software company based in Cambridge, Massachusetts. Like Mailchimp, it is also involved in the marketing industry. Hubspot is famous for developing software products for sales, marketing, and customer service. As a prominent figure in the industry, Hubspot is also a trusted resource for sales and marketing trends.
Despite being a sales solutions provider, Hubspot also relies on other B2B sales companies. They contract the services of firms that specialize in sales and customer support.
Eventbrite
Eventbrite is a website and application that offers event management and ticketing services. Through this platform, users can browse, create, and promote local events. Event organizers can distribute tickets through Eventbrite, as well.
Eventbrite outsources part of its operations to third-party service providers. Some of their outsourced services include sales, customer support, and customer experience management.
Verizon
Verizon Communications is one of the most prominent telecommunications companies in the world. It was founded in 1983, and its headquarters are located in New York City. As of 2019, Verizon Wireless is the largest wireless telecommunications provider in the US.
Verizon contracts part of its sales operations to other companies. They outsource to sales companies based in the US, and overseas service providers.
Procter & Gamble
Procter & Gamble, or P&G, is one of the world's biggest consumer goods corporations. It was founded way back in 1837 by brothers-in-law, William Procter and James Gamble. Now, P&G serves every country in the globe, except for Cuba and North Korea.
Almost all P&G brands are known to outsource part of their operations, including sales. For example, P&G's cosmetic brand Olay outsources some of its sales operations to international service providers.
LinkedIn
LinkedIn Corporation is popularly known for its professional networking platform. The company also provides other services that are related to the employment process. It was founded in 2002 in California, where its headquarters are located to this day.
LinkedIn outsources the services of sales professionals to third party companies. Like Hubspot, LinkedIn outsources companies that specialize in customer support, as well.
Pfizer
Pfizer is a pharmaceutical corporation based in New York City. It was founded in 1849 by Charles Pfizer and his cousin, Charles F. Erhart. Since then, Pfizer has been developing and producing medicines and vaccines. Now, the company is one of the most renowned pharmaceutical companies in the world.
Pfizer contracts offshore outsourcing companies for their operations, including manufacturing and sales. The company uses both functional outsourcing and partnering models for their business processes.
AXA
Axa S.A. is an insurance company headquartered in Paris, France. The company operates worldwide and engages in global insurance, investment management, and other financial services.
Axa has sales outsourcing partners in almost every country where they operate. To make their onboarding more efficient, Axa Insurance has outsourced a BPO company based in the Philippines.
Sodexo
Sodexo is one of the largest multinational corporations in the world. It was founded in 1966 in France, where it is headquartered to this day. The company is known to offer food services, facilities management services, and service vouchers. Sodexo outsources part of its sales operations to other outsourcing organizations.
Toshiba
Toshiba is a multinational conglomerate based in Tokyo, Japan. They started out in 1875 as a telegraph equipment manufacturer. Now, Toshiba is one of the most popular technology brands on the planet.
Toshiba outsources a lot of its business processes, such as the production of its system chips, semiconductors, and television sets. They also rely on third-party service providers for some of their sales and marketing operations.
Any Company will Benefit from Outsourcing
Aside from being cheaper than having internal hires, outsourcing your sales processes has plenty of advantages. Some of its benefits include:
The prominent companies mentioned in this article are well aware of these benefits. So, they were able to maximize outsourcing to further boost their growth and consistently improve their services.
You do not have to be a large, established company to take advantage of sales outsourcing. For one, offshore outsourcing companies, like those located in the Philippines and India, offer efficient sales solutions at inexpensive prices. Do you want to follow these companies that outsource sales? All you need to do is find the partner that suits your needs, Magellan Solutions may be the right fit.
TALK TO US!
Contact us today for more information.