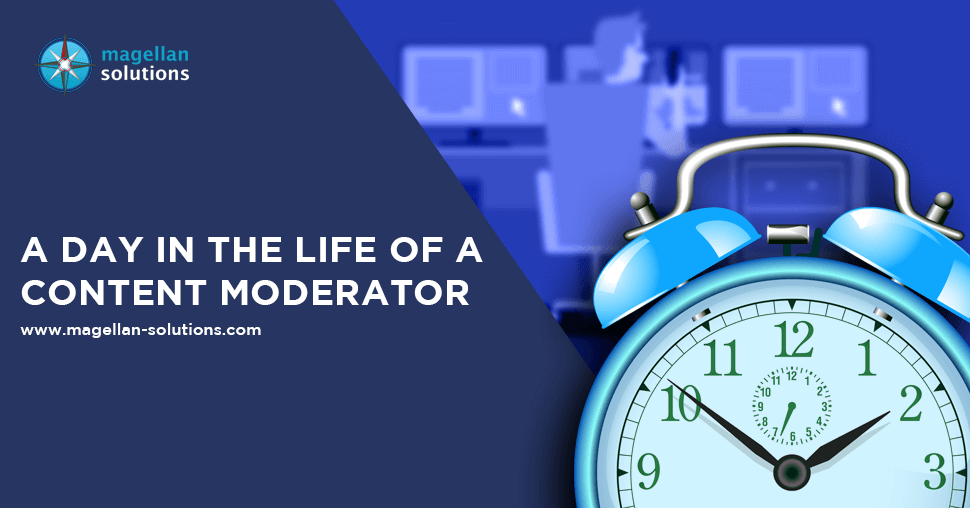 Content Moderator: Who Are They?
Have you ever wondered why a content moderator is on demand today? 
User-generated content (UGC) is a big reason why the digital world is constantly changing and adapting. In digital marketing, content moderation is a service that brands, and companies use a lot to improve their online reputation.
Most consumers today are more willing than ever to put a lot of stock in what other people say and do. UGC has become a keyway for a company to build brand awareness and customer loyalty. 
Hence, social media content moderators are in high demand.
WHAT IS A CONTENT MODERATOR & WHAT DOES IT DO?
A content moderator is an expert who manages UGC submission to an online platform. They make sure that the content is safe and that there are no scams, hate speeches, mistakes, or content that is against the company's rules and guidelines.
They are often involved in making rules for content and, when necessary, make announcements about changes on the terms of services.
A content moderator doesn't have to approve everything that other employees write or post on your page or site. Instead, they focus on UGC.
Companies may encourage their end-users to upload and share content by putting in place an effective content moderation system. They can do so without having to worry about their brand's reputation or their customers' safety being jeopardized. 
Additionally, it decreases the possibility that clients and website visitors will run across any dangerous content submitted by other people. 
They sometimes focus on user experience. Needless to say, it is the content moderator's job to make the visitor's previous experience better.
It's also important to them to stay up to date on the latest scams and frauds. Some uploads may seem harmless at first, but they turn out to be much worse than they look.
In order to guarantee that all content complies with what's okay or not, a content moderator must have a thorough awareness of the company's identity and values.
WHY IS CONTENT MODERATION IMPORTANT FOR YOUR BUSINESS?
We have listed some of the most important benefits of content moderation, which we believe make it essential for all businesses.
#1) GAIN MORE PRODUCTIVITY
When you outsource human moderators, you have more chances to use both user-generated and business-generated content to get customers interested. As long as you have a lot of UGC, your brand can benefit from being seen by new customers. While keeping your current customers interested and getting better at SEO.
#2) ACTS AS A SHIELD TO INAPPROPRIATE CONTENT
This creates a more positive environment where users can engage in open communication without worrying about being the target of undesirable online social behavior.
Yes, machine learning or AI content moderators are interesting, and it is the future of the job. But human moderators still have an edge over them because they can genuinely detect emotion and sarcasm.
#3) SAVES TIME
Outsourcing content moderation helps you save time because it can help you to take away menial tasks. You can now concentrate on your core work without worrying about your UGCs. 
#4) INCREASE CONVERSION RATES & WEB TRAFFIC
Increased convenience and consumer satisfaction are fostered by a well-moderated website. The more UGC there is, the more traffic it eventually draws, and the more traffic, the higher the engagement rate.
When more people are interested in a company's content, search engines and algorithms will see that brand as valuable. They'll show it more to specific customers who want and need it. 
#5) REDUCE COSTS
Outsourcing to a BPO for content moderation is much cheaper than keeping a content moderator on staff.
Outsourcing is the cheapest and easiest choice because it lets you focus on your main business operations while getting the job done with less money and effort.
#6) ASSIST IN OBSERVING USER BEHAVIOR
Content moderation is the key to understanding and learning about customer behaviors. Like how customers buy things and what they think about a certain topic. 
When coming up with strategies for getting new customers, it helps a lot to know your target audience. How do they react and act about certain things? Firms can build an online community that influences prospect decisions and makes them more likely to buy from you.
CONTENT MODERATION: AN INSIDER PERSPECTIVE
To get an insight about content moderation, we asked one of our employees on the challenges and the learnings of doing it.
As soon as I started my new job as a content moderator, I got really nervous. I know this job is just as important as the others, and I can't afford to slack off. I'm lucky to be a content moderator at Magellan Solutions, where I have a helpful team leader and teammates who have helped me along the way.

And as I kept learning, I became aware of the patterns and habits of scammers and trolls. I could easily spot content that was not true on social media platforms.

The best thing about content moderation is that it has a goal. Sometimes, the internet can seem like a huge, dangerous place where con artists rule. I love my job because it lets me make the world a better place by getting rid of bad types of content. I think it's a blessing to be part of a project where I can help other people and feel like I've done something worthwhile.

It's also important to stay up to date on the latest scams so you don't get tricked. Some listings posts and users may seem very innocent. But we can't let our guards down. It's important to take every post seriously and always take your time before moving on to the next one.
NOW IS THE TIME TO HIRE A CONTENT MODERATOR
Content moderation serves more than just as a barrier between users and businesses when it comes to inappropriate content. It is also a strategy that helps businesses meet the changing needs and expectations of customers. While keeping a good online reputation and understanding customer behavior to help increase conversion rates. 
A content moderator may help the company stay in business and grow. They can even help you by giving you insights on different market trends and customer needs.
Even if things are going well for your company right now, one crude post or use of your brand might undo everything you have invested so much effort into.
Remove unpleasant, derogatory, violent, or even sexually harassing postings with content moderation. It is crucial to have a content moderation staff in place to help you out every day.
But of course, not all content moderators working for you can deliver quality results. So, always check with your peers and read content moderator reviews of companies. Better yet, dial your provider right now and probe on their processes and values.
Or you can contact us.
MAGELLAN SOLUTIONS PROVIDES COMPETENT CONTENT MODERATION TEAM FOR YOUR POSTINGS
Do you want to increase the number of people who know about your business while keeping the community safe? Or maybe you want to keep the flow of user-generated content (UGC) going to keep people interested in your brand? 
If you work with Magellan Solutions, you'll get a group of content moderators who are to represent you.
With more than 18 years in the BPO industry, we are an ISO-certified, and a HIPAA-compliant contact services provider.
Get a free consultation by giving us a call. Make the best decision possible right now and let us help with your business needs. 
TALK TO US!
Contact us today for more information.