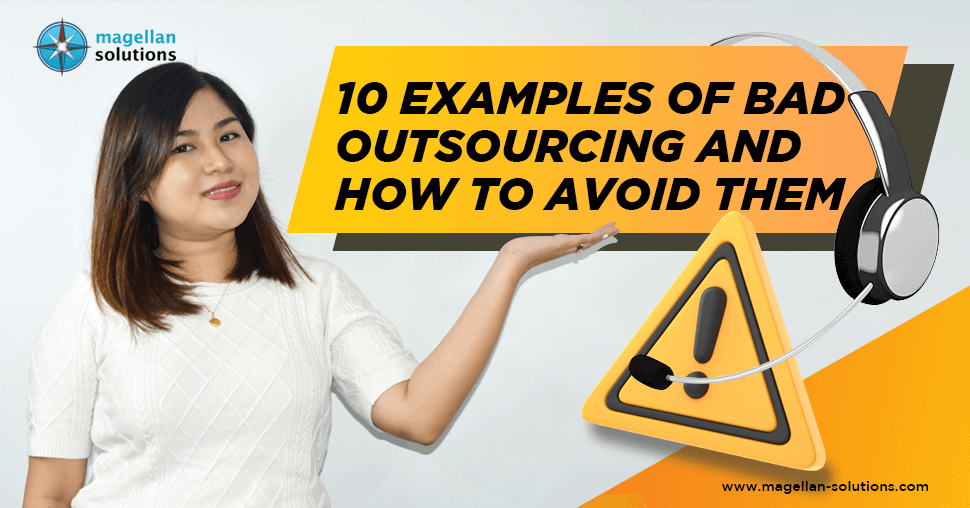 10 Examples of Bad Outsourcing and How to Avoid Them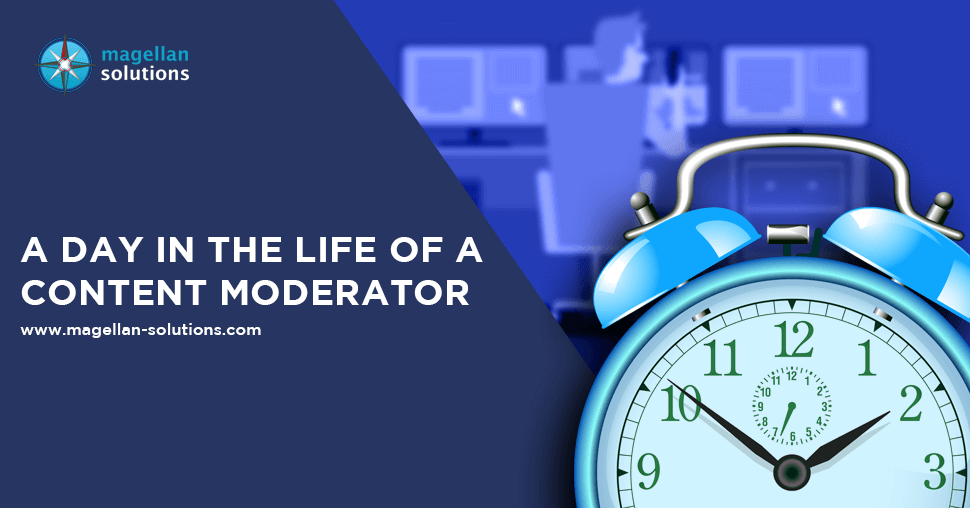 A Day in the Life of a Content Moderator
Business Sectors That Need Phone Answering Service This 2022
Do you spend so much time answering calls, texts, and emails back and forth with your customer? Maybe it's time to invest in the best phone answering service, especially if the number of client engagements you receive in a day is overwhelming. In a business, incoming calls are unforeseeable; that's why there are times when no one's available to answer them. 
Nowadays, a telephone answering service provider isn't limited to taking phone calls. Since most businesses utilize different platforms to promote their business, outsourcing companies also expand and can handle various tasks such as lead intake, online scheduling, and social media messaging even after normal work hours to cater to every customer. 
What is a Phone Answering Service?
Hiring a full-time in-house receptionist is a popular alternative to using a phone answering service. An outsourced provider, such as Magellan Solutions, provides you with a receptionist who will answer calls exactly as if they were in your office. Your receptionist can screen calls, transfer callers to you or a colleague, or take a detailed message and send it to you immediately via text message or email.
They handle calls all of the time or just when you're busy, acting as an extension of your internal team. They're available whenever you need them, even if you're on another call, in a meeting, or it's outside of your normal business hours; some providers even provide 24-hour answering service. You have control over when your calls are answered as a business. You can tailor your answering service to suit your business and lifestyle, whether it's for some or all of your calls.
If you want to capture calls outside of normal working hours, an answering service may be the best option because it allows you to answer calls in the evenings and on weekends without having to hire additional staff in-house. Calls are answered by a friendly, dedicated receptionist who has taken the time to learn about your company and how you prefer your calls to be answered.
3 Kinds of Phone Answering Service
These are the major types of 24/7 answering services but it also depends on your setup. As this could be tailored during office hours or after to receive inbound calls. 
Phone Answering Service
Pros
Cons
Works Best For

Interactive Voice Response Systems

These are often called "autoresponders" and "robots"

It's core feature is the self-service and transfer options

Easy to scale because of their interactive component that is very simple for

customers

to use

Disadvantageous if it is to be used as a stand-alone to talk to customers

Removes the human element on the business side of the phone call

Unable to understand context, and tone and can't deal with questions or requests they are not programmed to answer to.

Businesses that receive calls 24/7/365

Businesses that receive more calls than an in-house team can handle

Businesses with customers that often need quick but relatively basic support

Call Centers

This is the traditional phone answering service

Often less personal than a virtual receptionist but still a live agent 

This is often large in operations that specialize in sales, marketing, and customer service

This is built for size and speed

Able to handle a high volume of low-complexity calls at once

Works with pre-written scripts 

Often works best with outbound calls 

Large B2C companies

Businesses with thousands of customers

Businesses in high-scale verticals such as retail, automotive, insurance, and telecoms

Virtual Receptionists

This is a live agent that manages a business phone answering service, albeit virtual, or that they don't work onsite

Often indistinguishable from an in-house employee

Works conventional receptionist that answers and transfers calls, schedule new appointments, takes messages, collects caller information, and answers basic queries from customers

Too many customizations often take time before the onboarding itself

SMEs

, startups, and B2B companies

Businesses in high-touch industries such as healthcare, real estate, law, and financial services

Businesses that prefer to differentiate their customer support
11 Business Sectors That Can Benefit From a Phone Answering Service 
The service you get from a phone answering service provider varies depending on what industry you're in, but they share a common goal which is to provide excellent customer service. 
Have you ever wondered which sector badly needs a phone answering service? Here are the 10 business sectors that can benefit from it.
#1) E-commerce Companies
Customer interaction is important for firms that run on the Internet. 
To keep customers happy and to protect your business's reputation, you must deal with questions and complaints right away. Whether you're a small brand or a big one, expect questions, orders, and returns to come your way. 
A phone answering service can be the best way to keep in touch with your customers via multiple channels like website chat or phone systems. It improves customer experience, and it will keep you updated on all of the firm's transactions.
Also, there is no free trial in business. Since e-commerce is a fast-paced market, business owners are forced to do more than one thing at once. Outsourcing some business tasks, like answering the phone, to professionals lets you focus on your main goals.
#2) Medical Offices Providers 
Hospitals or clinics must have a phone line that is open 24 hours a day, 7 days a week. In busy medical offices, receptionists or people who answer the phone are usually in charge of getting the patient's information before making an appointment with the doctor. Sometimes, they can even solve the patient's problem right away. 
But since there are rules about doctor-patient privacy in the health field, some health facilities don't let people use the phone answering service.
To address the issue of patient confidentiality, some facilities just entrust incoming calls to nurses or even doctors. With the responsibilities that these professionals have on their plate, it can't be avoided that attending to phone calls can be neglected. Good thing, there are outsourcing companies that are HIPAA (Health Insurance Portability and Accountability) compliant. 
When a health facility avails a telephone answering service from a provider that is HIPAA-compliant, it's easier to manage call overflow, and it's an assurance that patients can talk to real people and be assisted and connected to the concerned doctor or specialist. Just think of having your own auto attendant.
#3) Legal Offices
A law firm is one of the busiest offices in the world. Lawyers have to work on the cases that have been given to them. Hence, they don't have much time to answer questions about the law over the phone. 
Phone answering service in Australia is trending because of law firms. By hiring them, you don't have to deal with all the calls and emails that need to be answered right away!
Law firms that avail of telephone answering services opt for a receptionist that also has legal expertise. Service providers train the agents and make sure they know about legal issues and the different things that customers call about most often. When a receptionist talks to a client, they need to sound like they are part of the law firm and not just an outside service. This builds trust and credibility. 
#4) Real Estate Professionals
A real estate agent's life is all about getting in touch with clients over and over again. That's not the only thing they do. Most of the time, they don't spend much time in the office since they have to meet with the client and property owner on-site. They can't take more  clients' calls then.
So that you don't miss out on other opportunities, it's best to use a call answering service to manage call flow and turn leads into sales all the time.
A phone answering service is helpful in the real estate business because it allows both clients and property owners to ask questions. Phone services can help you follow up on concerns at any time, as well. This is important because real estate agents often have a busy schedule helping one customer after another. The phone operator can just relay the message of the call.
#5) Restaurant
Have you ever tried to call a restaurant to make a reservation, but no one answered their business phone numbers? 
The hospitality business is a tough one. During busy times, employees are spread thin, so it's hard to keep the phone line open to talk to potential diners and answer questions if there isn't someone whose only job is to take calls.
Also in a busy restaurant, employees often have to do more than one thing at once, which can make it hard to talk to potential customers. This is where live receptionists come in.
Phone answering service in Australia is in demand since a lot of people rely on food deliveries there. Not only that, they use it as well in navigating menus and planning their trip to their favorite restos.
These days, restaurants not only have phones, but they also use social media to market themselves. If you work with an answering service, they can handle all of your calls and messages on all of your different ways to talk to a live person. With this, you'll be able to take more reservations, give better customer service, and keep customers up to date on any new information or deals.
#6) Computer/Software/IT Companies
The people who work in IT are known as the "back liners." Even though they might not be the best communicators compared to other industries, this sector is in high demand because technology is getting better. Australia has a phone answering service that works with more IT companies. In this industry, if you hire an outsourcing service provider, they must know a lot about tech and be able to teach computer troubleshooting.
It takes time to answer questions that need a walkthrough. That's why there's nothing wrong with using a phone answering service with agents who are happy to help people of all ages with their tech problems, from teenagers to senior citizens.
#7) Hiring and Staffing Firms
If a recruiter posts a job opening, you can be sure that there will be a lot of questions and applications. Not all of the people on the list of applicants will be good enough. It might be a waste of time and money to look at every application, so let an answering service do the sorting for you so you can focus on and get in touch with the best applicants.
Not only do phone answering services help with hiring but having support from the Human Resources department 24 hours a day, 7 days a week also boosts their reputation and shows that a company has HR that can handle worker concerns quickly.
#8) Insurance Agents and Agencies
Insurance agencies also have a process that involves finding leads, making constant phone calls, and following up, all of which take a lot of time and money. Agents are overwhelmed by how many people they talk to in a day, whether it's a new prospect, an existing customer with questions, or a client they've already talked to and need to follow up with. They don't have to do it alone if they don't want to get tired.
Messages and phone calls can be taken care of by an answering service that is available 24/7. The good thing about hiring an outsourced answering team is that they can help both small and medium-sized businesses that don't want to spend as much on an in-house team.
#9) Growing and Transitioning Businesses
There's a notion that only established companies are suitable to avail of outsourced answering services because of the cost. One of the advantages of working with an outsourcing service provider is that they can help you with scalability. A startup business undergoes a major transition, and, in some cases, the growth rate isn't suitable for the projected growth which may affect the overall operation. 
By employing a scalable answering service, the rapid growth of your company won't sacrifice your work capacity and customer service, especially for businesses that require constant consumer communication. Availing the services of an outsourced answering service doesn't only assist you with customer service, but it can help determine which tools can help the growing business.
#10) Accounting Firms
Just like the legal sector, the finance and accountancy sector requires a specialist to uphold client confidentiality and data protection all the time.
To ensure your clients are safe, you can partner with a phone answering service that bears PCI DSS and ISO certifications. This is to ensure they understand the protocols to follow when dealing with sensitive data like credit card information.
#11) Service Businesses
Service professionals often work in the field or do official business out of town. Hence, they don't have time to answer calls, check messages, or even make appointments. Customers usually call or send a message to service businesses to make appointments for the services they need. If you don't have virtual receptionist services to help them, you might miss out on the chance and give your firm a bad name.
If you work in the service industry, an outsourced answering service can be helpful because while you're out on the job, someone else takes care of your business calls so you can keep making money. Some service businesses, like plumbing repair, health care, personal services, etc., also need help 24 hours a day, 7 days a week.
Which features are typically included?
As previously stated, phone answering services provide numerous communication benefits to businesses. They can be so important to some businesses because they provide certain features that they require to function properly. As an example:
Call forwarding

Message delivery (via text, live chat, email, etc.)

HIPAA compliance

Bilingual communication

Appointment setting

CRM integration

Mobile apps
Some businesses believe they must contact a phone answering service to receive messages throughout the day. This, however, is not the case! These useful features give professionals peace of mind that they will be able to access their messages quickly and easily at any time of day.
How much does the answering service cost?
Each company that provides this service has a unique pricing model. Prices may differ due to a variety of factors. It is dependent not only on the type of service you require but also on how you wish to pay. More information on answering service pricing can be found in our blog post.
Pricing should be approached with caution. Some businesses choose the cheapest service available. Others pay too much. Both approaches are detrimental to the company.
Take the time to learn about what you're paying for and what you're not getting with your plan. Check it on a regular basis to ensure that it is still effective for you.
Top 9 Reasons Phone Answering Services Can Boost Business Growth
With all the cutting-edge communications available in the market today, the telephone remains one of the most reliable channels essential to any business success story.
Organizations have been giving full attention to their customers, proving how much they are always finding ways to value and deepen their relationships. Small and medium businesses are now discovering the importance of using a telephone answering service. They believe it yields one benefit: Take that important customer call and convey messages in an efficient and timely fashion even when the in-staff receptionist is already out of the office.
Never Miss The "24/7 benefits"
The answering service industry has been growing rapidly over the last 10 years all because there is no equal to the close interaction between the customer and the company.
Aside from after-office service and round-the-clock presence, the answering services provide on-demand support. It does affect many growth areas in the business. Here are three reasons why this service is a must for small and medium businesses:
#1) It Saves Costs
These days, businesses are finding new ways to save money in terms of staff and equipment. Not to mention the overhead costs for assets such as office equipment, salary and benefits for that said employee. With telephone answering services, you do not have to hire extra staff. You have an outside team that works full-time for you.
 Offshore inbound customer call centers like Magellan Solutions Outsourcing Inc. can do that for your business. This gives your key employees more time to concentrate on pressing business issues.
#2) You Create The First Best Impression
Customers often judge the nature of any business through that first phone call. A telephone answering service handled by an outsourced call center agent presents an innovative caller interface. All calls are greeted with a welcoming message.
#3) You Never Miss That Important call
Even if you are in a business meeting, you are sure that you get messages on time.  You are backed by a professional team of agents, professionally trained to answer calls even when your phone is turned off.
#4) No Need For Additional In-house Employees
Phone answering services outsourcing provides you with the ability to scale up or down without going through the hassle of recruitment, training, and retention of additional employees. Your outsourcing provider will handle the rest. This saves you on the expenses on benefits and training and management duties.
#5) Access to Diverse Talent
The Philippine BPO industry is filled with a competent and reliable talent pool. Outsourcing in the country gives you the ability to employ such individuals to work for you, albeit overseas. In addition to that, if you need additional specialized help, it is a good move to have the ability to hire from such a diverse talent pool.
#6) Better Call Volume and Overflow Management
Phone answering service, no matter if it's 24/7 or after-hours can manage your fluctuating call volume. It is possible through automated call distribution, dedicated staffing, and training. BPO companies often have training on multiple call handling, scripting, and escalations.
In essence, telephone answering services give you a high level of support which remains undiscovered by most small and medium businesses. In fact, it is a weight off of one's day-to-day tasks, allowing business owners to concentrate on their core expertise while ensuring those valuable customer calls are taken and relayed to them quickly and accurately. Taking that call not only projects you a positive image. It gives you the freedom to grow and to focus on activities that matter.
#7) Capture each opportunity
A dedicated phone answering service ensures every call to your business is handled well. It can lead to a successful deal or can make a customer even more loyal to your brand. A phone answering service acts as the biggest advocate of a great customer experience. 
These dedicated agents are also the first to provide a lasting impression to anyone who will reach you. Not to mention, assigned offshore staff to man your telephone are well-knowledgeable about the important information the callers may ask.
#8) Increase productivity
Customers or stakeholders that reach your business are not just mere people reaching you. You must think of it as your chance to provide great customer service and increased ROI. in-house staff may not be the best option for you.
You should know that your in-house staff is there for the sole reason why you hired them in the first place. Thus giving them an extra job of manning the telephone may not be helpful at all. 
Furthermore, a dedicated agent that a phone answering service provides is the best way to filter and forward calls to the right staff or department. In doing so, your in-house team can concentrate on your tasks while at the same time meeting the needs of the customers or stakeholders.
#9) Round-the-clock client service
You cannot always expect your customers to reach your business during work hours. Unfortunately, customers and stakeholders expect to get instant access to your business whenever they deem it necessary. 
Such expectations become more demanding as time goes by. That is why you need to ensure you are on top of your company, all the time. A dedicated phone answering service does not have to be physical.
That is why outsourcing phone answering service ensures you get that service, even without physical staff in your office. A provider can assign an agent to man your telephone based on your needs.
Depending on your requirements, you can get a phone answering service after hours or 24 hours and 7 days a week. This not only enhances your customer experience but at the same time will boost your competitive advantage.
Get the best 24/7 phone answering service for your business through these nine tips
Phone answering service is a pretty straightforward service. This is where your outsourced company answers phone calls on behalf of your business. 
While this still depends on the solutions you prefer, it just means you pay someone else to pick up the phone for you.
9 Tips to Hiring the Best Phone Answering Service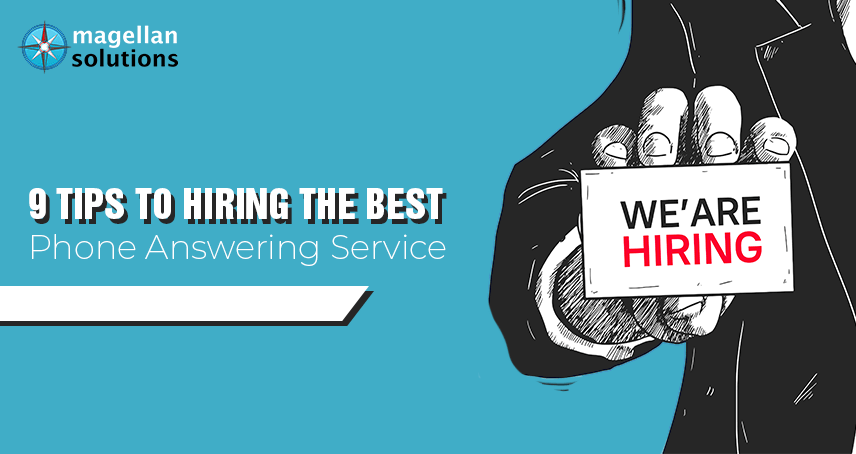 In order to ensure you get the best 24/7 answering service for you, you must keep these in mind. This way, you can find the best phone answering service that fits your exact needs. 
Look for a provider that works with clients in the same industry
It is ideal to work with the best phone answering service provider that works in your industry. It is best to look for a provider that has experience with a company similar in size and customers. 
Consider their core values
Even if you outsource your 24/7 phone answering service, it is best to work with a provider that shares your core values. This is important as your chosen provider represents your business to your customers.
Zoom in on their industry experience
You ought to look for a provider that understands your niche and your industry. Asking about their experience can help you determine if they are the right provider for your requirements. 
You can ask these questions to gauge their industry experience:
– Years of experience they possess in your niche/industry
-The skill set of agents working in that niche/industry
– Do agents speak and understand the industry speak or jargon
-Current or past clients
This affects the service cost and therefore must be taken into account when choosing the best phone answering service provider. It is a fact that hiring nearshore is costly in comparison with top outsourcing destinations like India and the Philippines. Pros and cons exist for both cases though. 
You don't have to choose a provider that you first see. That is why it is best to get at least 3 to 5 options. It is not good practice to rely on the pricing models you see on the provider's website. 
It is best to ask for a direct quote with your requirements clearly listed. 
This is to ensure you will get the service that will suit your needs, at the right price point you are willing to spend. 
Confirm items in their base charges
This is to make sure you are clear with service expectations from the get-go. You can verify the services you are paying for and identify which is not for you like hidden add-on services. 
Identify calling processes and functionality
You must understand what functionality you will need to develop an effective phone answering service. 
This means you identify the support services you need. This way, you will know which proposal suits your needs, is compatible with your business, and can handle customers or callers with ease.
Confirm service availability
You should verify if your chosen provider can manage calls during your required schedule especially if you require round-the-clock phone answering service. As this offers more robust services and flexibility. 
Data and information security are critical for any business. As this includes your customer's personal information. 
Which means you are responsible for it and means doom for you when you lose their data. Data breaches impact 90% of small businesses and cost more than you think. 
That is why it is best to review your provider's cybersecurity capabilities. Keep in mind the following:
Places high priority on security

Strictly follows your protocols and procedures

Compliant with international standards such as ISO 27001 and HIPAA
Considering all this… 
Phone answering services save money and improve customer service. Having an answering service means that telemarketing calls are directed to the right business and do not get lost in the shuffle. It can increase productivity by taking potential phone calls off of people's minds. 
If you are having trouble with your phone or internet, it is important to try to identify the source of the problem as quickly as possible before it can bring even more work onto itself. Sometimes customers need to be able to contact you from multiple phone lines at once or from a different location than where their computer is located. 
An answering service can provide this type of access, which may be critical for your business model. A well-trained phone answering service will prevent disturbances at work and provide constant communication between your employees, customers, and clients while they are on vacation or sick, or just busy at home.
Magellan Solutions is Your Best Phone Answering Service Provider
Our team of phone answering service experts will make sure that all clients will be satisfied with our centralized support. You can expect a high quality of service that is efficient and reliable.
Magellan Solutions can help you with your phone answering needs at a lower cost without compromising quality. 
As a leading provider of call center services for over a decade, we pride ourselves on offering only the highest quality outsourcing services. On top of that, we are an ISO-certified and HIPAA-compliant outsourcing company. We provide a great variety of quality outsourced business solutions. 
Contact us and let us discuss your business needs.