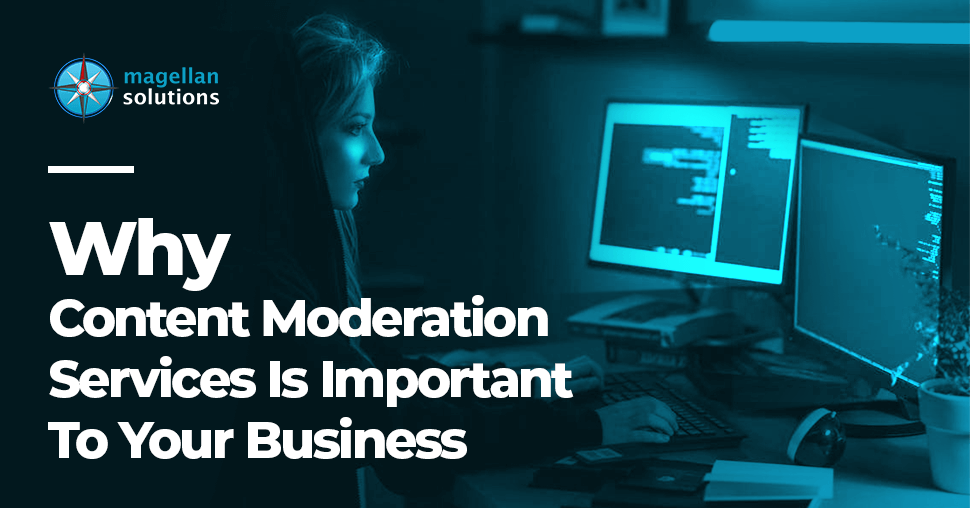 Content Moderation Services is an Essential Part of Your Business
What is Social Media Content Moderation?
Content moderation services changed how people process and digest information. Especially on social media content moderation. This practice became the go-to services for a brand's presentation. Whether for leisure and business. 
Social media creates an environment. Where people gather and connect. For them to stay updated in the current events. To connect with their brand choices. 
Businesses take advantage of this evolving feature. Social media moderators help to maintain content on your website. They also focus on digital marketing. This is for them to stay true to their brands. At the same time keep up with their customer needs. 
In order to build a rapport with. As well as brand loyalty. 
Social media content moderation refers to how a business manages and reviews their content. This also means to review their user-generated content (UGC). As well as activities on online social platforms. Where the brand is visible.
The bottom line of this practice is to moderate the existence of concrete rules. As well as guidelines, restrictions, and policies. 
In each platform that users must abide by. This is to ensure healthy interactions. In addition, activities among users. To create a stable brand building.
What are the Benefits of Social Media Content Moderation
It is a business technique to build the brand visibility on all social media platforms. This goes to show that content moderation services are a must have for any business. This is true for those who want growth in their market share.
Protect your brand

Deliver a clear and concise brand message to your audience

Protect your audience from inappropriate and offensive content

Provides compelling and entertaining customer experience

Listen to what your customer has to say via social listening

Adjust your sales campaign to make it more customer oriented
How does Content Moderation Outsourcing works?
Content moderation outsourcing is essential to any business. Yet most of the time, you don't need an in-house talent for such tasks. So, content moderation outsourcing is the go to for any business.
Content moderation is among the top outsourced jobs from companies offshore. This is to hire a dedicated social media content moderator. From an offshore company. 
You can hire a social media content moderator. With excellent literacy and writing skills. This is to keep high quality engagements with your customers. 
This practice leaves a lasting impression. That they can connect with your brand. Anytime of the day. All year round. 
Content moderation outsourcing companies can provide a dedicated staff. For your business and your brand. They can do the following content moderation techniques:
Pre-moderation

Post-moderation

Reactive moderation

Distributed moderation

Automated moderation
Why should you hire for moderation services Philippines
The Philippines is one of the top destinations for any outsourcing BPO needs. Of course it offers moderation services. Time difference works to your brand's advantage.
A dedicated moderator in the Philippines can offer round the clock moderation services. Real time interaction. He or she can ensure quality content. This is to sustain brand reliability. All at the fraction of the price.
The Philippines has a much lower cost of living compared to our core markets. Such as the US, UK, New Zealand, and Australia. 
Businesses from these countries enjoy moderation services. To outsource from the Philippines is cost effective. With our skilled content moderators who know what they are doing. 
Magellan Solutions offer Content Moderation Services. We can provide content moderators who can curate to your business needs. Contact us today for a free 60-minute business consultation. Fill up the form below!
TALK TO US!
Contact us today for more information.