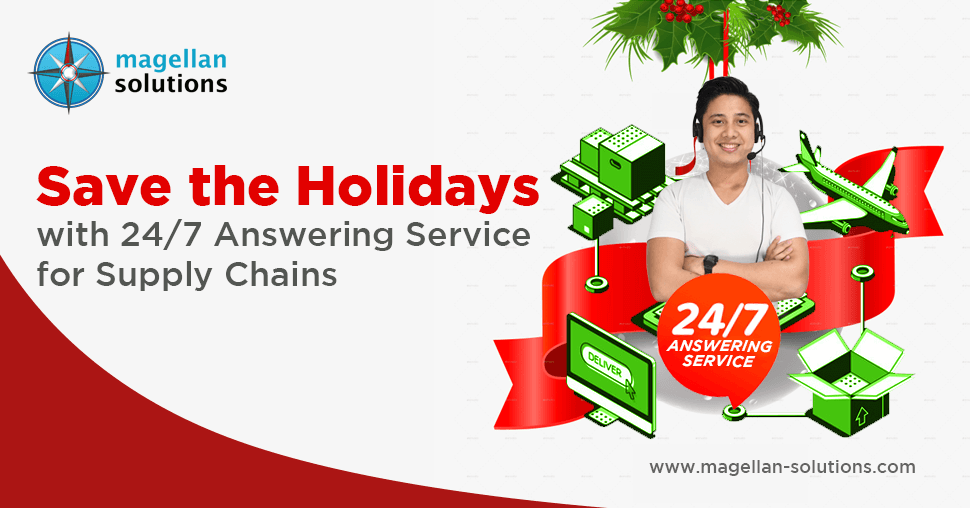 Save Time, Save the Holidays with 24/7 Answering Service for Supply Chains
Call Center Language Barrier: In the Philippines, Agents Get Sarcasm
Your handy guide to the differences between contact center and call center in
customer support outsourcing
In regards to customer support outsourcing, people often cannot distinguish the difference between a contact center and a call center. This is typical though as both are meant for customer service. 
Contact Center Versus Call Center: Which is Which
Both are meant to help customers however, there are key differences that still emerge. This is the reason why some business owners prefer the one over the other or vice versa. 
The difference lies in various factors. These are the following: 
Call Center

Contact Center

Process

This is the department where agents handle inbound and outbound calls. It could be both in the form of a blended call center or just an inbound or outbound alone.

Other than customer inquiries management, this can also provide other services such as telemarketing, debt collection, billing, and other customer-related tasks.

Often strictly by phone when dealing with customers. 

This department also handles inbound and outbound

customer contact services

. 

Agents in a contact center interact with customers through various channels such as messaging, phone, applications, text, email, social media and the web.

Queue Management

Not applicable as it provides a single solution to manage incoming calls from customers, via phone.

This provides a walkthrough for each customer to resolve their issues and guide them until the resolution is achieved. 

This means an agent's bandwidth can only handle one customer at a time. 

Possible across channels as it uses multi channel or

omni channel contact center

queue management tools.

This enables every incoming request viewable in a single platform. 

This capitalize on the need of customers for fast responses, personalized interaction, and timely results in their preferred channel. 

Agents can handle multiple customers in different platforms thus delivering faster solutions and better customer experiences. 

Response

Reactive support as dealing with customers only happens when they initiate the call.

This method does not enable predictive analysis as well. As it is highly dependent on the customer's initiative. 

Thus customer behavior is almost impossible to predict to better come up with better strategies aside from the tried and tested processes in place. 

Reactive and proactive support which provides better customer assistance. 

This is due to the fact that contact centers utilize data analytics to better predict customer behavior across channels when interacting with the brand.

This helps the business to deliver customer support strategies in moments the customer does not expect. 

This adds the wow factor in the customer engagement.

Self-service Management

IVR is often a time-consuming process. Also, customers may have to wait for a few hours to reach a live agent to ask for assistance. 

The only way to solve the peak volume is to scale up the number of agents to lessen the hold times. 

Self-service portal, support chatbot and community forums. 

Contact center uses web chat bot to help users look for answers in their own way and preferred method. 

In cases wherein self-service option cannot resolve the issue, the customer can escalate it to a live agent for better resolution strategy. 

Ticket Routing

Not applicable as the process involves linear approach. Thus is entirely dependent on the agent's availability, volume of calls, and the type of issue to resolve.

Automated ticket creation, updates, assignments, and time-based triggers.

Contact centers can automate route tickets to the right agent depending on keywords, customer's history, and agent's skills.

This reduces the resolution time and provides streamlined service. It can also categorize tickets, update the ticket properties, and for follow up until closing of the loop.

Unified Customer View

Not applicable as this focuses on the phone channel. This means all customer data collection happens during the telephone conversations.

In addition to that, it cannot show the entirety of the customer journey nor the experience they get from the brand.

360-degree view of customers as they have a repository of data aggregated across the channels they are utilizing. 

CRM software plays a vital role in outsourced customer service support process as this enables a unified view of each customer. 
Magellan Solutions Provides
Customer Care Outsourcing Services for SMEs
We have more than 18 years in the BPO industry wherein we continuously deliver excellent call center or contact center services for various industry verticals. 
We strive to utilize the best practices when it comes to customer support by ensuring we are always up to date with the latest tools and technology, training for our agents, and improvements in our infrastructure.
Magellan Solutions capitalizes in our ability to provide quality services and custom solutions for SMEs on top of reasonable pricing.
We are an ISO 27001-certified and HIPAA-compliant BPO company in the Philippines. We take data and information security as a top priority in all our operations.
Contact us today and let us set up the best customer support for your business. Fill up the form below!
TALK TO US!
Contact us today for more information.