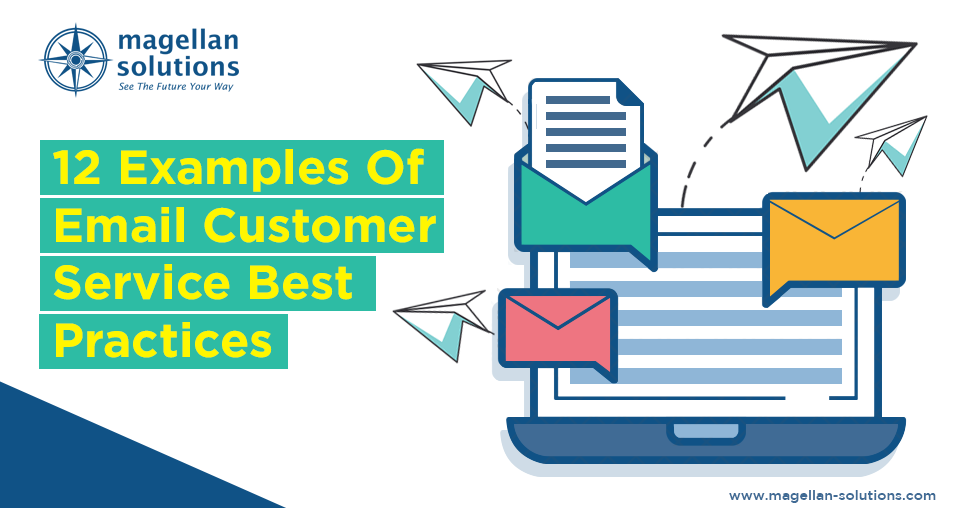 Technological advances gave way to the proliferation of new modes of communication. For businesses, these new channels mean new ways to respond to customers and improve customer relationships. Among these new mediums of customer communication, customer service and customer support emails have become one of the most popular. With this, w
What is email customer service?
An email customer service is the process of delivering customer service through electronic mail or email. Here, customers email your business if they have inquiries, dilemmas, or customer complaints about your product or service. Your customer service team will then send emails in response.
Unlike telephone or live chat customer service support, an email customer service is asynchronous. This means that the customer and customer service rep do not need to be present at the same time, and immediate responses are not expected. This is a good customer service channel for non-urgent customer concerns.
How does email customer service help your company?
According to research, more customers prefer sending emails to business support teams over live chat and phone calls. To be exact, 58% of customers prefer email customer service, while 22% prefer phone calls, and the remaining 20% prefer live chat. In 2018, 54% of customers used email services to receive digital customer service.
With such an overwhelming majority of your customers preferring one mode of communication, it makes sense for you to invest in this type of customer service. It is integral in maintaining happy customers, and encouraging them to continue doing business with you.
Email customer service is also cost-efficient, especially when used as a part of an omnichannel strategy. Customers do not need to be put on-hold, and your agents do not need to spend a lot of time and effort communicating to only one customer. They can also exchange multimedia files, and important documents in private, while still having a complete record of the entire interaction for both parties.
Simply put, providing email customer service expands the quality, efficiency, and reach of your customer service. In turn, this helps your business take in more revenue and improve your profitability.
How do you construct the ideal email response?
Email customer service should be tailored to the needs and concerns of every customer. You can use a number of customer service email templates, but you should not be too reliant on a generic response. When answering a customer email, you should:
Read the email thoroughly
The quality of your response matters more than speed. Read the customer's email thoroughly, and absorb all the information you can. If the information is lacking, you can ask the customer to supply the needed information.
Address the sender by name
Addressing your customer by name is necessary in creating a personalized customer experience. This also helps make the customer feel that they are communicating with an actual person.
Empathize with the customer
Let the customer know that you truly understand why they feel negatively about the situation. Try to say this concisely using positive language, and not in a generic, customer service manner. This way, your customer would feel that you are on their side.
Minimize excuses and focus on the solution
If the customer asks for it, you may be required to explain why the customer encountered issues. However, you should not dwell on it. Focus on resolving the situation with your customer instead.
Provide links to relevant web pages
If the solution to the problem requires your customer to navigate your website, it is easier to provide them with the link to the page(s), instead of instructing them on how to get there.
Be casual but formal
Emails call for a more formal way of communication. However, your customers should still feel that they are talking to a human representative. Balance out the formal and casual tone of your emails, so your customers will be at ease.
Stay on-brand
Let your customer service representatives express themselves, while staying true to your brand. If your brand is known for being quirky, for example,  and the issue is not severe, you can encourage your representatives to inject some humor into their responses. Check out how Zappos does this in a customer service email.
Promise and deliver a timely result
Let your customers know that their issues will be handled promptly, and give them a realistic but fast time frame about the resolution of their problem. Most importantly, you should be able to deliver the result within that time.
Be generous to deserving customers
In customer service, you get your fair share of unreasonably angry customers. However, there are also customers that truly deserve to be rewarded. Whether they are very fond and loyal to your brand, or their issues were really critical, do not hesitate to give your deserving customers something extra.
Use your real name and attach your personalized email signature
Staying anonymous and using a generic email signature can dampen customer experience. Your customer would not know who they are talking to, and if they are talking to a real person. By using your own name and signature, your customers will find it easier to trust you, and strengthen your relationship.
Always thank your customers
Making your customers feel appreciated is important in any business, and gratitude goes a long way. Regardless of the tone or content of their email, always thank your customer for reaching out to you.
Measure customer satisfaction
After wrapping up, make sure to gauge how the customer felt about the interaction with your brand. You can do this by sending them an automated customer satisfaction survey email, or sending them a link to your survey page. 
What is the best way to maximize email customer service?
Outsourcing is the best way to maximize the benefits of having an email customer service. You can set up your own in-house email customer service team, but it would require far more time, resources and effort compared to outsourcing.
When you outsource, you gain access to great customer service talent, without the cost of recruitment, onboarding and training. You do not need to buy additional equipment and infrastructure to accommodate new employees, as well. An outsourced email customer service team will also be available 24/7, even outside your business hours and on holidays.
Outsourcing in general is also a great business strategy in a volatile economy, and is ideal for small businesses.
Magellan Solutions is a BPO company that offers high quality email customer service outsourcing. Our email customer service representatives are highly skilled and regularly trained in communicating with different customers. Contact us today, and learn more about our email customer service and other BPO services.
TALK TO US!
Contact us today for more information.