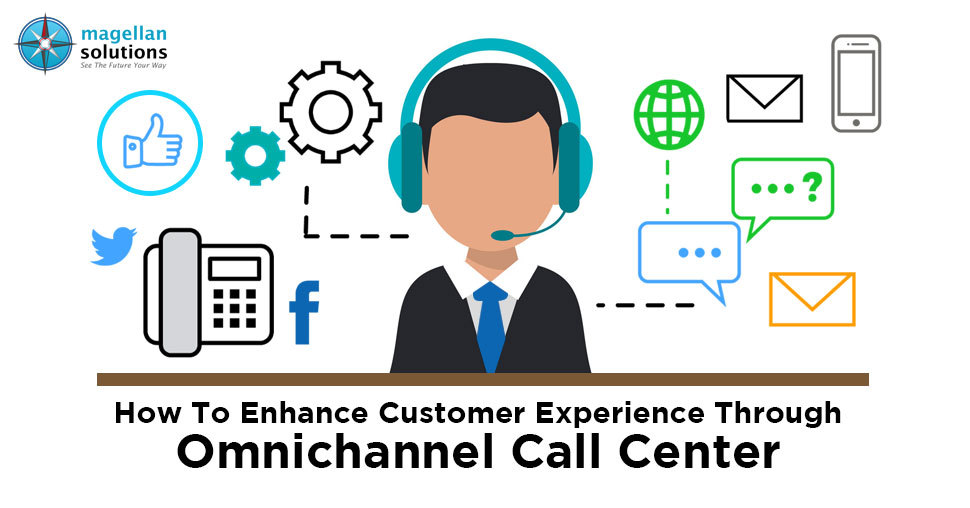 Just when you thought you had your customer service game down pat, the landscape changes. In a world where customers have quick access to large amounts of information and multitudes of communication channels, how do you keep up with their growing demands and create positive customer experience each time? One of the best ways to enhance customer experience is to try an omni channel call center.
Customers now expect brands to be accessible through several channels. Good thing, omnichannel outsourcing can help you excellent customer service using the most convenient methods:
Enhance Customer Experience via Five Channels
Phone calls
There are customers who still prefer to make phone calls when there are issues, particularly if the issues in question are critical. For this reason, voice outsourcing services will remain as part of a company's omnichannel communication.
Emails
Customers send emails for concerns that don't require an instantaneous response. They may send questions or feedback, and agents are expected to craft an appropriate response. For routine or common inquiries, companies may rely on automated responses, which save time and money. It also helps companies collect customers' email addresses for future use.
SMS
Texting can be automated, and it gives customers a direct link to your company from their mobile phones. SMS has become increasingly important in customer relationships as more customers use it as the main form of communicating.
Webchat
Customers appreciate the instantaneous and conversational nature of web chat. It's particularly useful for resolving issues that require the customer and the agent to share a screen.
Social media
IT and digital marketing are so important today. Social media is an excellent tool for building brand ambassadors. Customers are likely to share positive experiences and praise their favorite brands on platforms like Facebook, Twitter, and Instagram.
But it's not enough for you to have a strong presence on these channels. If you want to enhance customer experience, here are a few things to keep in mind:
Create a seamless experience
In order to do this, you'll have to be consistent and responsive across multiple channels. Many customers switch from SMS to email to social media depending on what's convenient, and you should be able to keep up.
Moreover, you need to retain any information you've gathered from previous interactions so that you can pull them up when a customer makes contact with you again. Customers will appreciate your capacity to hold their information because they won't have to go through the whole process of providing agents with personal details.
Make sure your staff is fully-equipped
Your agents should have a good understanding of each multi channel services strategies and how they differ from one another. For instance, customers expect to receive quick responses to calls and web chat, but not so with emails. They should be able to adapt to the idiosyncrasies of each channel and use the appropriate approach.
Have a dedicated team or agent for each channel
While it's tempting to maximize your resources and have our agents handle multiple channels, it's ideal to assign a channel to specific teams or agents. This prevents confusion and helps your agents focus better.
If you want to deliver superior customer service consider call center outsourcing to offshore hubs like the Philippine where affordable call center services are everywhere.
Outsource to the Leading BPO in the Philippines
Magellan Solutions is the leading SME-focused BPO among all outsourcing companies in the Philippines.
With over 18 years of industry experience, we offer high-quality customer service support and call center services. On top of that, we are a certified ISO 27001:2013 and HIPAA-compliant company.
Contact us now, and we will discuss with you how we can help your business succeed. Complete the contact form below and talk to us for free!