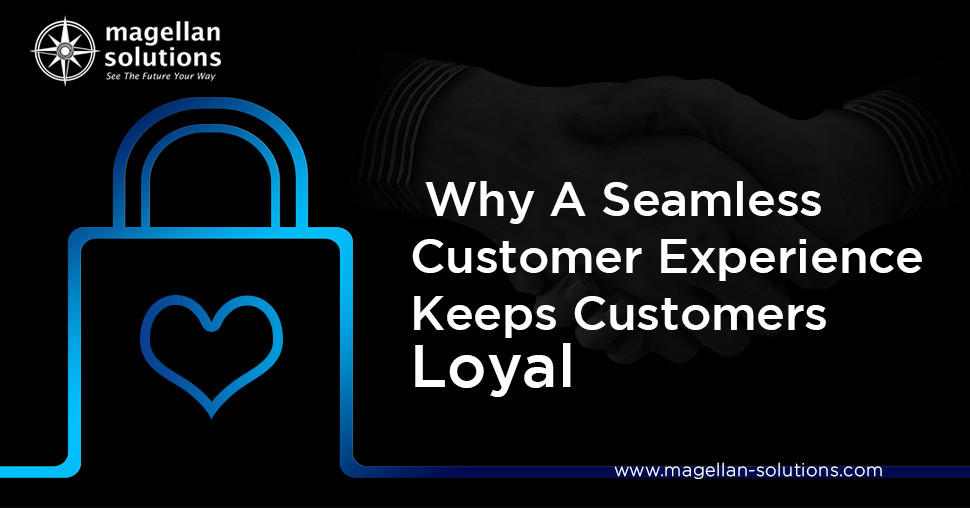 Online shopping has become a huge part of the new normal. Consumers purchase through e-commerce sites while more and more entrepreneurs start offering their products online. Amid all these, the need for efficient and effective customer support remains constant.
While customer support is essential in the traditional setting, its role becomes more crucial in e-commerce. Online shopping prevents consumers from inspecting their purchases up close. As a result, it leads to higher cases of confusion or mistakes before, during, or after the purchase.
This is when things become more critical to the online seller. If customers are dissatisfied with the product, they can easily rate and leave a review about it for everyone to see. 
In the e-commerce setup, the majority of shoppers rely on reviews before buying. The number of stars can either attract or repel buyers. When star ratings are high, an online shop appears more trustworthy and reliable. But when it is low, chances are shoppers won't even bother clicking on the product.
The best way to mitigate such cases is to have customer service representatives who will handle all inquiries and give resolutions to customers who leave a negative review.  
Importance of customer support to e-commerce sites
Offering customer support to your e-commerce sites. Here are some:
Limits negative reviews
Customer support isn't only about answering questions or complaints thru chat or call. It is also possible to provide customer service using the negative reviews posted on your site.
You have to keep in mind that negative publicity is still publicity. Don't let those reviews stay unanswered. Make sure to reply. Show your customers your intention to resolve the issue. Instead of letting bad comments bring down your sale, you can use it to show your potential customers how important it is for you to give them the best product and service.
Encourages repurchase
When a customer has a positive experience with your shop, they are likely to purchase again in the future instead of looking for another seller.
Decreases customer churn
Businesses, both traditional and online, lose customers due to a bad shopping experience. Prevent it from happening by providing excellent customer support. 
3 ways to provide customer support
Here's what you can do to ramp up your customer support:
Outsource it
You don't have to do everything by yourself. Running an in-house call center requires a huge staff, advanced technology, and sophisticated infrastructure. It also requires a great deal of time and energy. Outsourcing lets you transfer all of your e-commerce business' customer support functions to a service provider who already has trained agents and best practices.
Philippine call centers, for instance, can give you access to a large pool of talent. They can hire, screen, and supervise agents on your behalf. And they can do more than help you reduce costs. Their expertise will add value to your business processes and keep you up-to-date on the latest trends in customer support.
Focus on live chat
Live chat is the most effective channel to use when answering inquiries. It provides real-time support to customers who may still have questions regarding a product. To put it simply, live chat is the best tool to help customers decide why they should push through with their purchase.
At the same time, offering this option on your website or in an e-commerce site will let your customers contact you faster in case there's an issue with shipping or the actual product. For your customers, this is also a better alternative to phone calls. These days, not everyone has access to the telephone. But all online shoppers have access to the internet. As long as they have a reliable connection, they can reach out to you anytime regarding their concerns.
But don't forget to maximize the power of omnichannel
When your customer base is large enough, you can also develop a multichannel strategy to give your customers the option to contact you using their preferred method.
Email and phone are still effective in resolving issues. Instant messaging apps, aside from live chat, are also taking off. Take advantage of these new technologies to engage customers and address their issues with your brand.
Social media, of course, is as relevant as ever. Poor customer service makes customers hesitant to follow and interact with your brand on social media channels, and about half of buyers plan to either minimize or cut off contact with brands on social media this year.
Keep them on board by offering excellent and consistent service in all channels.
Offer self-service options
Many customers prefer to resolve issues on their own. By offering self-service resources in the form of how-to articles and a comprehensive FAQ page, you give them the power to assist themselves and avoid the hassle of contacting your call center. YouTube videos, blog posts, and troubleshooting email guides are just some of the ways.
It can also ease the pressure on your agents since it can lessen call volume. You don't have to be a large and established e-commerce business in order to beef up your customer support. As a matter of fact, small to medium-sized businesses have everything to gain from call center outsourcing services. 
Why outsource customer support for your online store
When starting out, handling all customer inquiries and complaints can be easy. But as the number of orders increases, it will be difficult to keep up both in time and quality of response. If you keep on doing this while also managing orders, it might do more harm than good for your business.
Here are some of the reasons why you should outsource your customer support:
Provide professional support
Call center agents undergo rigorous training before onboarding. They also have regular performance monitoring to make sure they are giving the best service to clients. From answering inquiries to upselling products, you can expect better service when you outsource your customer service.
You can read this guide to get started on your outsourcing journey.
Faster problem resolution
Online shoppers dislike waiting for answers when they can search for another store in just a few clicks. Instead of losing them, outsource a dedicated team who will promptly take care of their needs 24/7.
Affordable and efficient
Outsourcing can be a more affordable and efficient option compared to hiring an in-house team. It can help you save both of your time and money. Instead of spending your resources on looking for talents and investing in call center technology, you can simply entrust it to a service provider who has everything you need.
The expert in delivering seamless CX for small businesses
Customer support is not an option you should leave out. It's a must-have tool in achieving profitable growth in the age of e-commerce.
Magellan Solutions is a Philippine-based call center company focused on helping small businesses deliver exceptional customer service. With over 15 years in the industry, the company has served hundreds of clients from different sectors. Currently, we have live chat campaigns that work 24/7 for our e-commerce clients from different parts of the world. We also comply with ISO 27001 and PCI DSS guidelines to ensure consumer data protection.
If you wish to know more about our services fit for your online store, contact us using the form below.
TALK TO US!
Contact us today for more information.