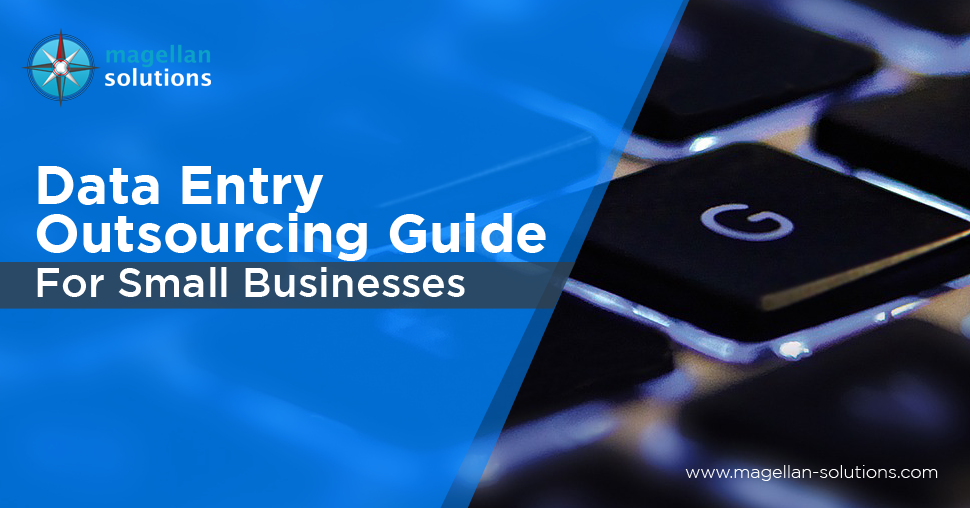 Data Entry Outsourcing Guide For Small Businesses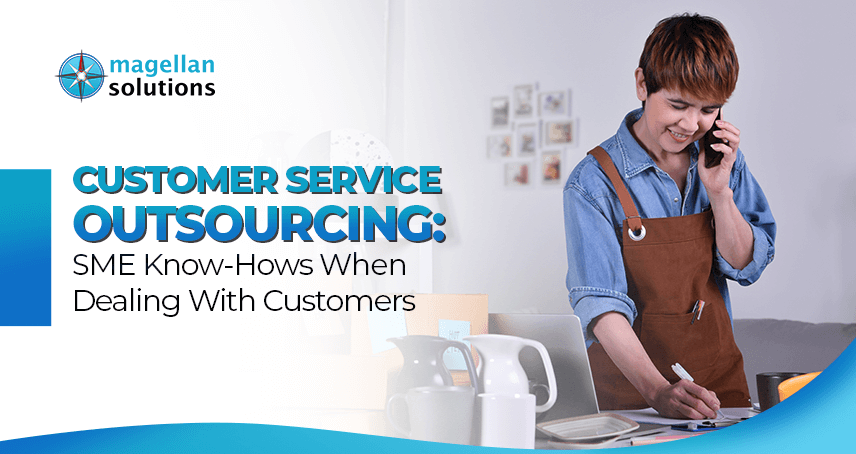 Customer Service Outsourcing: SME Know-Hows When Dealing With Customers
Traditional bank practices and cash handling come with many challenges and inconveniences. The FinTech industry is booming for this reason. With some third-party help, even a FinTech startup can rapidly boost operations — through Fintech outsourcing.
What is FinTech Outsourcing?
FinTech, short for Financial Technology, improves and automates financial services and processes and is necessary to move towards a cashless society. FinTech is one of the fastest-growing tech sectors, with over 20,000 FinTech businesses worldwide. The industry is forecasted to grow to over $26 trillion by 2022.
FinTech outsourcing is a business strategy employed by financial technology companies. A company hires a third-party service provider to handle part of its operations. This move helps them reduce the workload for their in-house team and lets the company focus on core activities. 
What are the services that a FinTech company can outsource?
FinTech business owners can outsource various business processes, including IT services, product development, and customer service. Here are some examples:
IT Outsourcing
Utilizing emerging technologies is at the core of every FinTech business. As such, IT services and outsourcing software development teams are among the most commonly outsourced services for FinTech projects. These IT outsourcing services include:
App development services

IT product development

FinTech software maintenance

App support or management

Tech support

Web development

Data management services
Call Center Outsourcing
FinTech companies can also outsource call center services. This allows their end users and clients to communicate more efficiently with the brand. FinTech businesses can outsource inbound and outbound call center services, such as:
Multilingual support services

Omnichannel support

(e.g., live chat, email, etc.)

Interactive Voice Response (IVR)

Research or survey

Telemarketing
Back Office Outsourcing
Back-office outsourcing relieves FinTech companies of non-essential tasks and allows them to focus on streamlining the more critical tasks. Some back-office services that can be outsourced are:
These are only a few services a FinTech company can outsource. With the vast selection of outsourcing services in the BPO industry, plenty of other FinTech outsourcing services exist.
What are the risks of FinTech outsourcing?
FinTech outsourcing has a lot of benefits. However, it can also make your business vulnerable to specific threats, such as:
Third-party access to sensitive or confidential information: it could be inevitable for sensitive data to pass through the service provider. Malicious parties may take advantage of this and use your data for illicit activities.

Limited transparency: the visibility of the workflow may be limited when outsourcing a task. Transparency issues may also entail hidden charges.

Quality control and monitoring: in outsourcing, it can be difficult to implement your quality control standards. It would also be challenging to monitor every step of the process.
How do you mitigate the risks of FinTech outsourcing?
There may be risks in FinTech outsourcing, but this does not mean that there is nothing you can do about it. There are ways to minimize or even reduce these risks, and it mainly hinges on the service provider you choose.
The choice of the service provider can make or break your outsourcing strategy. If you choose the wrong partner, everything can go wrong, and your company will suffer all the adverse effects of the abovementioned risks. But with the right partner, a FinTech company can maximize the benefits of outsourcing and boost their growth immensely and quickly and cheaply.
What are the factors you need to consider when selecting a service provider?
The BPO industry is booming in many parts of the globe, and there are many service providers. However, not all of these companies are the best fit for you. To find the right outsourcing partner, here are some factors to consider:
Length of experience:

just like in

hiring an employee

, the years of experience also matter in hiring a service provider. Companies with lengthy industry experience know how to handle various challenges. They have developed techniques to improve their quality of work, too.
Quality of staff:

outsourcing is all about expanding the company's workforce. So, you need a service provider that provides extensive training to their team and regularly monitors and improves their performance.
Safety guarantee:

choose a service provider with robust data security measures. Checking for an

ISO certification

effectively ensures that your information is safe with a service provider.
Value for money:

the rates should be within budget. Your service provider should also be able to deliver high-quality results at any price range. Choose an outsourcing company that provides high-quality services at flexible rates.
Are you looking for a reliable FinTech outsourcing partner?
Magellan Solutions is a BPO company with over 18 years of industry experience. We provide various BPO and call center services for FinTech companies of all sizes. 
Magellan Solutions aspires to provide high-quality services to all kinds of businesses. We ensure that each staff member is highly trained and ready to represent our clients. Our rates are flexible, so even startups and small businesses can secure our services. We also maintain ISO and HIPAA certifications to guarantee your data's safety and security.
Would you like to learn more about our services? Contact us today, and we will respond promptly.
TALK TO US!
Contact us today for more information.