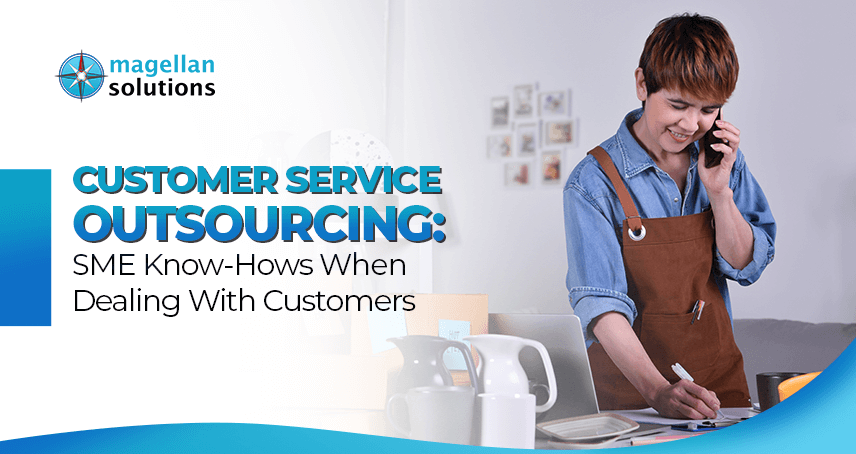 Customer Service Outsourcing: SME Know-Hows When Dealing With Customers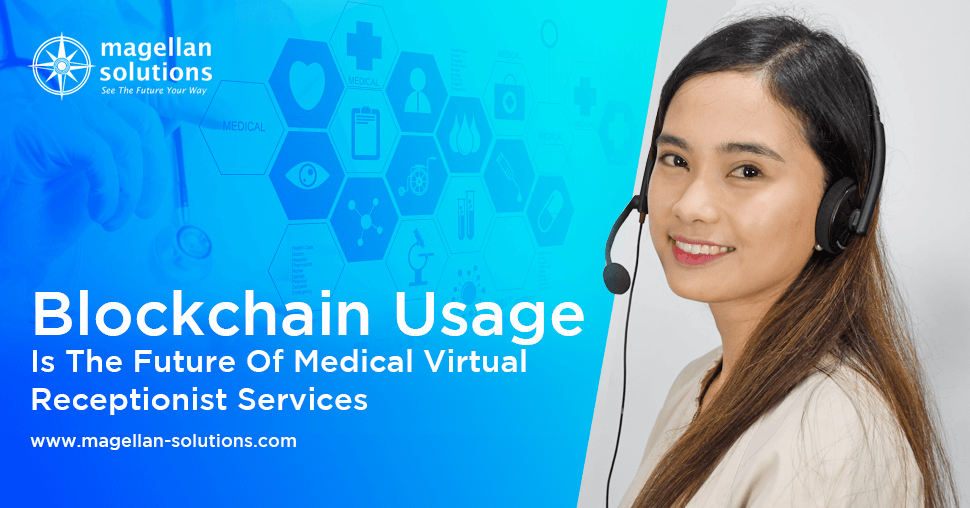 Medical VAs: Blockchain Usage Is The Future
2022 & Beyond:
Eservices Call Center
The Philippine government expects e-commerce to grow into one million more merchants by 2022. This is from the expected trend of more businesses going online due to COVID-19.
E-commerce has saved customers and brands in different industries amid the pandemic. Thus, we also adapt our eServices Call Center Service for SMEs to accommodate newer clients and their customers.  
Online retail trade businesses climbed from 70% in 2019 to 80.2% in 2021. It's not far-fetched to assume that 2022 will become an even more prosperous year for online businesses.
Who We Expect As New Outsourcing Partners
The pandemic accelerated the need for SMEs to adapt to e-services. Thus, the government aims to register one million e-commerce enterprises once 2022 starts.
Once momentum is sustained, the e-commerce industry's contribution to the country's gross domestic product will eventually increase.
By the end of 2021, registered online businesses are expected to reach 750,000. Below is a list of those scheduled to outsource to the services call center:
Business
Description
Industries
Writing Services

This is ideal for those who need technical writing projects or help writing web content on different topics.

• Finance

• Marketing

• Technology

• Education

Video Editing

Enterprises of all sizes are going digital. Two thousand nineteen statistics show that 62% use YouTube today to market their brand.

By outsourcing video editing, we guarantee to help your brand produce quality content that will get you sales while saving them time and money.

• Multimedia companies

Accounting Services

Because more SMEs have emerged due to the pandemic, opportunities have also become available for accounting services. We can offer bookkeeping and tax filing services for your business and team.

• Accountants

• Bookkeepers

Product Rebranding/White Labeling/Private Labelling

Rebranding is changing a company's already established image or brand. This is done to fit into its new business model.

However, the term should not be confused with white or private labeling. These are when suppliers offer their unbranded and pre-made products to resellers or rebranders. Furthermore, private labels are for single retailers or brands. Meanwhile, white labels can cater to various brands.

By outsourcing, we can offer opportunities to SMEs and young entrepreneurs.

• SMEs

• Startup

• Online retailers
Are there hassles when you outsource?
We all want to earn money.
However, it will surely backfire if you fail to consider the laws and proper procedures in registering your business. Thus, we list a few things we do for you to get you set up and outsourcing your eService in the Philippines.
Tax Returns

are proof of income.

Secures

reputation

as a legitimate business.

The hassle-free

transactions

with other legitimate businesses.

Low-interest

loans

and government benefits.

Avoid unnecessary

penalties

.
Opportunities Knock Only Once
Opportunities want to be grabbed right away. This means there's no time to play hard to get. Options may have been presented on different options, and you chose not to take them then. Well, this is us telling you to grab the next one already. 
But how to grab them, you ask? Easy! Just contact us so that we can help you think of ways to make it successful.
TALK TO US!
Contact us today for more information.