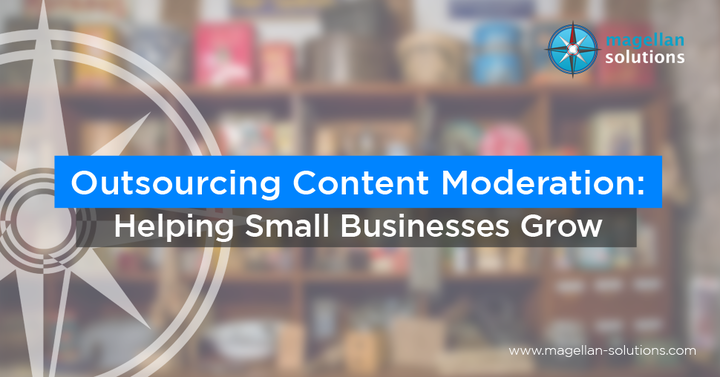 Preserve Your Brand's Equity Via Outsourced Content Moderation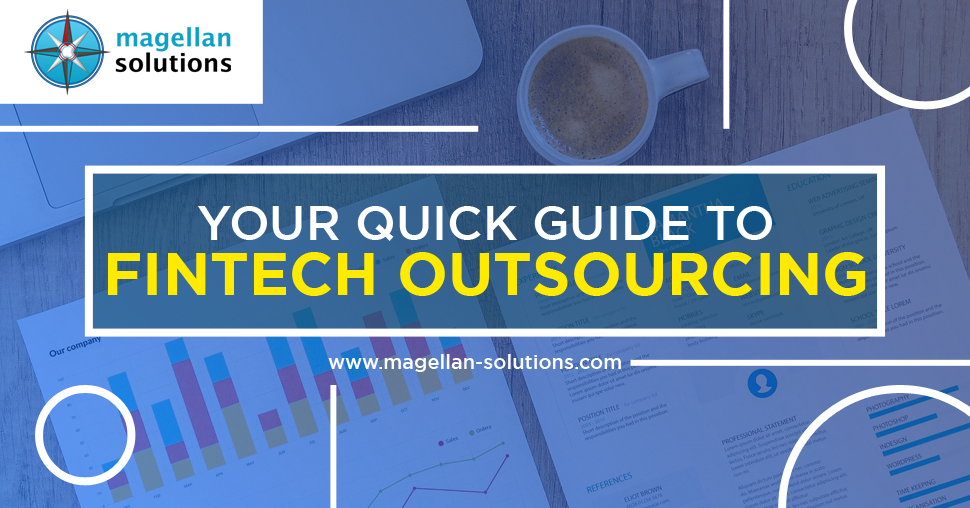 FinTech Outsourcing: A Quick Guide
Data entry outsourcing is the fastest and cheapest way to digitize data. Though data entry is repetitive and time-consuming, it has the utmost importance in organizations. When outsourced, you regain more important resources growing your business: time and focus.
What to Expect from this Article?
If you've been looking into services that can relieve your organization from the painstaking task of data entry, you're in the right place.
By the end of this guide, you'll be able to learn about the following:
What is Data Entry Outsourcing?
Data entry outsourcing is subcontracting encoding-related tasks to a third party. Data entry can be in words or numerical data depending on your needs. BPOs use tools to improve the speed of data entry for their clients.
In computing, data entry is converting written documents into digital data or converting one type of electronic data into another. This information could be in the form of names or addresses and medical or legal records, to name a few examples. Outsourcing data entry services entails partnering with a third party, typically based in the Philippines or another low-cost location.
Data free of errors and well-organized is the key to accelerating your company's growth. On the other hand, keeping track of your data daily may prove to be a time-consuming task for a growing organization. Business owners frequently overlook this time-consuming and repetitive task. Managing an in-house team of data entry operators can be just as stressful, leaving you with little time to devote to your core business activities and activities that are more profitable.
Most data entry companies have employees on staff and freelancers who can be used as a backup. There are numerous instances where data entry outsourcing companies offshoring their work overseas, often without disclosing this to their clients, have occurred in the past.
Some of the common data entry services you can outsource are the following:
Word processing

Catalog data entry

Payroll data entry

Email processing

Captioning

Online form billing

Transferring of information

Image identification
Why is Accuracy Critical in Data Entry?
To understand the importance of accuracy in data entry, let's begin with this example:
A city treasurer of Oklahoma pressed the wrong expense category while booking transactions. The error caused a public school in Oklahoma to fall short by $2.1 million in property tax revenue.
Imagine losing the same amount of money. For sure, you'll freak out.
Even a single data entry mistake can cost your business a lot of money. Data entry requires a detail-oriented person to scrutinize every single detail.
Maintaining the accuracy of your data also allows you to come up with accurate reports. This, in turn, can guide you in making better decisions for your business.
Yet, processing a massive volume of data daily can't guarantee 100% accuracy. For cases like this, a collective effort is necessary. This is when outsourcing comes into play.
What are the Advantages and Disadvantages of Outsourcing Your Data Entry?
To set your expectations, we've listed the benefits and the risks you can get when you outsource your data entry. This will help you determine if your business is ready for outsourcing.
Accurate documents. Rigorous training & screening processes before onboarding data specialists. Plus, a quality assurance specialist to review the output of your data entry team.
Fast turnaround time. Your chosen BPO company will work with you to set a KPI per agent. This is the typical practice in most service providers to ensure achieving targets.
Cost-effective. Spend less because you don't have to pay for extra for office space, equipment, and other expenses. Plus, labor rates in offshore destinations like the Philippines are also cheaper.
Enhanced efficiency. Your employees will now focus on their core competencies to grow your business.
Quality Service Outcome – professional, well trained and competitive employees can assure the faster growth of the company. Outsourcing companies in Philippines are one of the best partners that can meet the requirements of all small, medium and even the biggest companies across the globe. It's been proven!
Security – uses a reliable software tools to ensure even the smallest information of a client. Safety and confidentiality of the customers is one of the top priorities.
Expand Productivity – Business Process Outsourcing has become the most in-demand partner of a lot of companies in world providing support such as Administrative, Financial, Technical and more. Assuring the quality of the service while managing the business performance.
Disadvantages of Outsourcing Data Entry
Security and privacy issues. You have to be careful when it comes to transferring sensitive data about your business. Information leakage might happen and can affect your operations. Make sure to choose a service provider with international information security standards. Certifications like ISO 27001, HIPAA, and PCI DSS are a must.
Less control. Unlike doing in-house data entry, there's less oversight. To track progress, it is important to maintain communication with your offshore team.
Low-quality service. It can happen, especially when you don't choose your service provider. Instead of saving costs, you might even have to spend more. To prevent this from happening, partner with a trusted data entry company.
How Much Does Outsourcing Data Entry Cost?
The cost of data entry outsourcing depends on several factors:
The service rate of the BPO company

The number of seats (the number of staff you need)

Labor market rate in the place where you choose to outsource

Length of contract (either short-term or long-term)

Add-ons (such as business continuity programs, software, etc.)

Business model (fully managed, co-managed, per hour basis)
To give you more idea about the cost of outsourcing, here is the average monthly salary* of a data entry specialist per country. Take note that the amount stated here is only the base salary. Other factors, such as the number of seats, business model, and the unique service rate of an outsourcing company, are not yet included.
Philippines: $336 – $440, where $1 = P50
India: $219 – $261, where $1 = ₹76
United States: $1,750 – $2,333 
*Based on Glassdoor.com's average salary
How Should You Choose The Right Data Entry Service Provider?
Choosing the right data entry service provider depends on different factors. But before you start, it is crucial to determine first your goal for this project. This way, you can develop a list of standards to help you filter the companies. Narrowing your list means more time speaking with service providers.
Here are some of the non-negotiable when looking for a data entry service provider:
Knowledge and experience in your industry.  Look for a track record in your industry to ensure you won't get cheated. When a service provider has/had clients from your endeavor, they can do yours.
Provides relevant training and coaching sessions. Training and coaching sessions inspire employees to do better at work. In general, it can result in higher productivity and efficiency. 
Quality monitoring. Proper monitoring is necessary to maintain the accuracy and integrity of your projects.
Fair pricing. When you are trying to cut costs, it doesn't mean you have to compromise quality. In the long run, it can even cost you more. Make sure to choose a partner with competitively-priced and quality services.
Flexibility. Instances like changing processes, installing a new procedure or hiring/reducing personnel. A good service provider should be able to adjust to your needs.
Good company culture.  Great employees perform their best when they are satisfied. Doing repetitive tasks like data entry becomes unfulfilling at times. To make up for this, BPO companies need to step up on the challenge of engaging data entry specialists.
What are the Companies that Outsource Data Entry?
The data entry outsourcing industry will be a US$351.84 million industry by 2023 says Technavio. What fuels it? The constant need to reduce costs and improve operational efficiency.
The majority of the primary end-users of this service come from the banking, financial services, insurance, IT and telecom, manufacturing, and healthcare industries.
Some of the famous companies that outsource data entry work are the following:
Xerox. This American global corporation sells digital print technology and services. In 2016, it transferred all its business process outsourcing business, including data entry tasks, to its divestiture.
BOSCH. BOSCH is a German engineering and technology company providing products and services on energy and building technology, mobility, industrial technology, and consumer goods. Aside from its data entry tasks, it also outsources its cell manufacturing operations.
Amazon. Founded in 1994, Amazon is famous for providing services on artificial intelligence, cloud computing, online retail shopping, and digital streaming. It is known for outsourcing many business activities, including data entry, inventory management, and customer service.
The Data Entry Outsourcing Industry in the Philippines
The Philippines is one of the ideal destinations for data-centric work because of its literacy rate of 95.6%
Despite its global position, the country is transitioning into a significant provider of high-level data-centric tasks such as Big Data and Analytics. This only proves that the Philippine outsourcing industry is doing its best to adapt to the fast-changing needs of this society. Businesses worldwide can expect better and upgraded service only in the Philippines.

Interested in outsourcing our data entry services? Fill out the form below to get a free consultation.
TALK TO US!
Contact us today for more information.