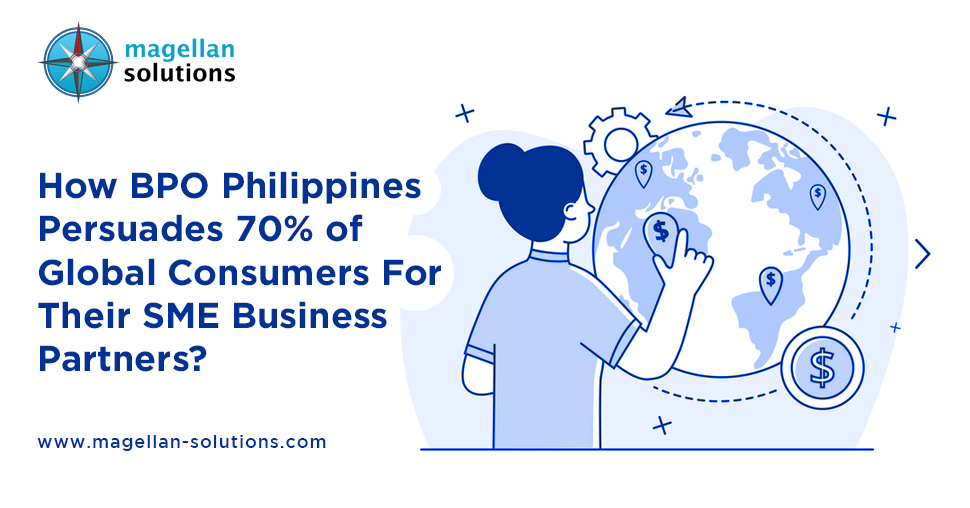 How BPO Philippines Persuades 70% of Global Consumers For Their SME Business Partners?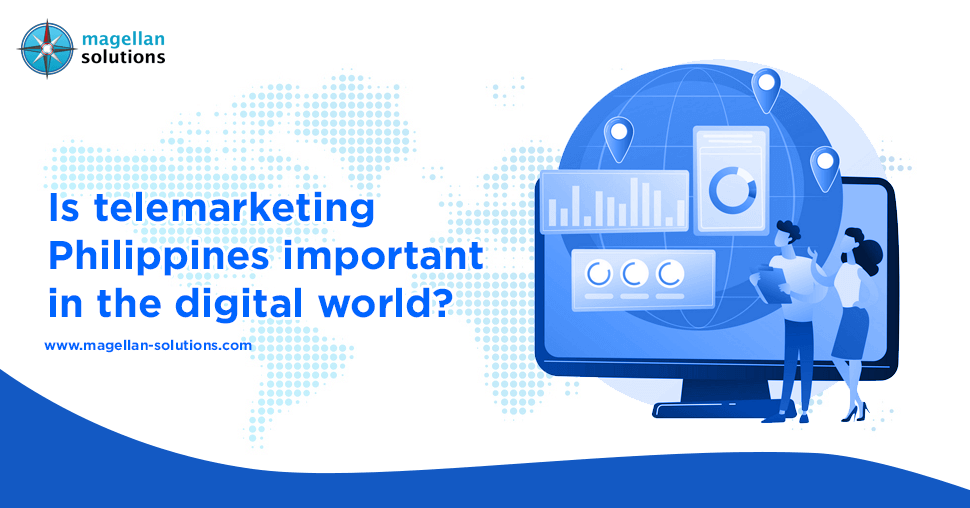 In a Digital World, Why Get Telemarketing?
Telemarketing Philippines has a few tricks on its sleeves in helping SMEs acquire quality leads.
Leads might be one of the easiest things to find, but getting a quality one is tough.
One must need to flip through pages of names and numbers, others must sit for excruciatingly long hours just to get one.
However, Telemarketing Services in the Philippines have some techniques that can make our partners' lives better. And we will share with you some of them, just so you have an idea.
How We Get Exclusive Leads
Here at Magellan Solutions, we believe in diversity. Not only with employees but the way we work as well. As the top provider of Outbound Telemarketing Services Philippines, we uphold high standards with our lead-gathering activity.
To get exclusive leads you can follow our simple ABC.
A means, be

Acceptive

– The first step is to be open to possibilities. Explore ideas. There is always a concept or model around you, you can adopt.

B means, be

Bold

– It is not enough that you can think of great lead-generating strategies, you must be brave enough to implement them. Laying eggs is one thing, cooking them is another.

C means, be

Coherent

– After implementing your strategy, be clear about your intention. Everything is useless if a customer finds your campaign obscure. Straightforwardly communicate your ideas.
Moreover, here are some techniques Telemarketing Companies Philippines use that can help you get positive leads:
SEO Usage
Many potential clients want to learn how to overcome their problems. And Google is one of the first things they do when they have a question, a problem, or an issue.
Search engine optimization (SEO) provides you with the tools you need to match qualified clients to your online content.
Telemarketing Call Center Philippines can give you access to a team of SEO experts that can help you optimize your website and posts. By doing so, your brand will appear as the top solution for your industry problems. Making it look as if you are the best among the rest.
Pay Per Click Advertising
Buying your way onto search engine results pages for relevant keywords is another proven way to get on your prospects' radar. 
This method gives you more control over the keywords you want to be associated with. You only pay when someone clicks on your link, as the name implies.
You can set this up on your own, but that will take you days to finish. Not to mention that you have to monitor it almost every day to make sure that it is still relevant and functioning well.
Hiring a Telemarketing Philippines outbound team can help you do all that for you plus more. They can even set up Pay Per Click Advertising across social websites and search engines, not just Google. You will never have to worry anymore and you can just focus on your work.
Lead Generating Website
The majority of websites for small to midsize companies aren't built to generate leads. Many of them are almost "anti-lead generators." 
In the industry, jargon-filled, firm-centric websites are completely passive and unhelpful. There is a misconception that if you sound technical enough, people will trust your brand. But that is wrong.
Visitors will leave if they do not understand what you do or what problems you can solve for them.
The first step in getting quality leads is to realize that your website needs updating.
Magellan Solutions is a Telesales Company Philippines that has a team of experts that can help you optimize your website so that it is concise and clear with its intention. The agents can even do keyword research to help amend parts of your service sites.
Online Networking
It's not about which platform you use for social media. It's the caliber and scope of the networking. 
While how people interact with one another varies greatly from site to site, the goal remains the same: to make the right connections with the right people.
To do this, your online marketer must have a deep knowledge of different social media sites. It is a plus that they can quickly profile people and understand their pain points.
BPO companies in the Philippines usually train their Filipino Telemarketers to understand buying patterns and rationale. That is why if you do not have the funds to train agents, better hire a call center company that can help you get the best agents without breaking your bank account.
Value-Packed Newsletters
Making a must-read newsletter that encourages interested prospects to connect and stay in touch with your brand is another way to use the content as a quality lead magnet.
This allows you to stay top of mind with customers while also sharing product and service promotions that can move prospects further down the purchase funnel. 
The following items could be included in your newsletter:
New blog posts

Updates about your products or services

Special offers

Upcoming events

Recommended reading from other thought leaders
Since creating newsletters is very time-consuming, hire Telemarketer Philippines instead to make handling newsletter campaigns easy.
It is a great way of piquing customers' interest, so why not be the best in the market?
Write Industry Research Reports
Offering executive summaries or full research reports on the industries you serve is a proven online lead-generation strategy. 
You gain from this in two ways. First and foremost, these documents are fantastic lead generators. Second, they increase your credibility and help you build a stronger online brand.
But SME owners do not have the luxury of time. However, why should they focus on creating reports anyway when they can outsource them?
You'll be surprised how versatile a Philippines outbound call center is, they can even create meaningful research materials for your business. 
Case studies and industry research are easy jobs for them because they have people that are already trained experts working in the industry for years. So you do not have to worry about credibility, anymore.
Conclusion
That is only some of the techniques call center outsourcing in the Philippines uses other than sitting all day making calls.
There are plenty more ways a BPO can help generate exclusive leads for your company and we will be happy to share it with you by giving us a call.
Furthermore, one other question that clients ask is: is it better to retarget or remarket their brands to customers? Well, it depends. So let us take a deeper look at that.
Should You Retarget or Remarket?
You may find yourself comparing retargeting vs. remarketing when developing marketing strategies, with your call center services Philippines partner, to bring existing and interested customers back to your business. 
Both are effective methods for re-engaging warm prospects who have previously expressed interest in your brand. And while there is some overlap in these two strategies, there are also key differences in the specific tactics used to drive customers into your sales funnel.
Here is a simple table to help you learn more about it:
Retargeting

Remarketing

Definition

Retargeting is the process of identifying people who have visited your website or followed you on social media, then targeting them with digital ads. 

Remarketing is the process of contacting and re-engaging past or current customers based on their previous purchases or actions. 

Email is commonly used in remarketing to reconnect with audiences. 

Case Study

HubSpot:

In a Facebook retargeting ad they implemented. Their tactic was simple:

Rather than stamping their logo on the ads, they used imagery then addressed a persisting problem.

They understand that one of the main reasons time-crunched SME advertisers are hesitant to purchase a CRM tool is the fear of it taking forever to set up.

But their ad reassures them by addressing this fear directly and assuring them that not only does it take only 25 seconds to set up, but it will also save them time in the long run. 

Adidas:

Cart abandonment email campaigns are a great way for e-commerce businesses to use this strategy. 

These campaigns usually target specific products that a customer was considering. 

Adidas, for example, did an excellent job of bringing the product back into the consumer's inbox without sounding salesy at all by sending emails.

Emails take the pressure off the reader. Instead of focusing on the sale, they question the user's status. It's an excellent way to bring the product back to the consumer's mind, without plugging a sale.

Difference

Retargeting primarily uses paid ads to re-engage audiences who have visited your website or social profiles. 

Remarketing primarily uses email to re-engage past customers who have already done business with your brand.

Similarities

Retargeting and remarketing are similar because they both aim to achieve the same thing:

Audiences who are already familiar with your brand should be targeted.

Engage qualified audiences who are the most likely to buy.

Create long-term brand recognition and awareness

Which one is right for you? 

Try retargeting if:

You want to focus on attracting new customers.

You're driving a lot of site traffic but not triggering conversions,

You don't have an email list of interested prospects.

Try remarketing if:

You want to focus on re-engaging current or past customers

You don't have a budget for ads

You already have an engaged email list
You don't have to choose between retargeting and remarketing at the end of the day. To maximize your results and drive even more interested prospects into your sales funnel, you can combine the two strategies.
But your company is no Hubspot or Adidas yet, there are plenty of things you need to do first. That is one more reason why you should have a contact center services Philippines company to help you.
BPO Philippines can help you manage both retargeting and remarketing campaigns for you.
Rather than have them make cold calls all day, why not engage current and prospective customers in a variety of ways? It is a cost-efficient and smart solution to get exclusive leads for your company.
The Best
Lead Generation Philippines
Partner
Let's collaborate on a better future, and outsource your call center service needs to us.
Magellan Solutions is the leading SME-focused company of all B2C and B2B Lead Generation Companies in the Philippines.
With our extensive range of services, consistent focus on quality over quantity, cutting-edge technology, the pool of skills, and business transparency, we can help you accomplish greater things.
We have over 18 years of expertise in the sector. We're also ISO 27001-certified, GDPR-compliant, and HIPAA-compliant. Data protection is at the center of what we do.
Send us a message, if you want to see a difference in your business. 
Leave your contact details below and our business development team will reach out to you, as soon as possible!
TALK TO US!
Contact us today for more information.