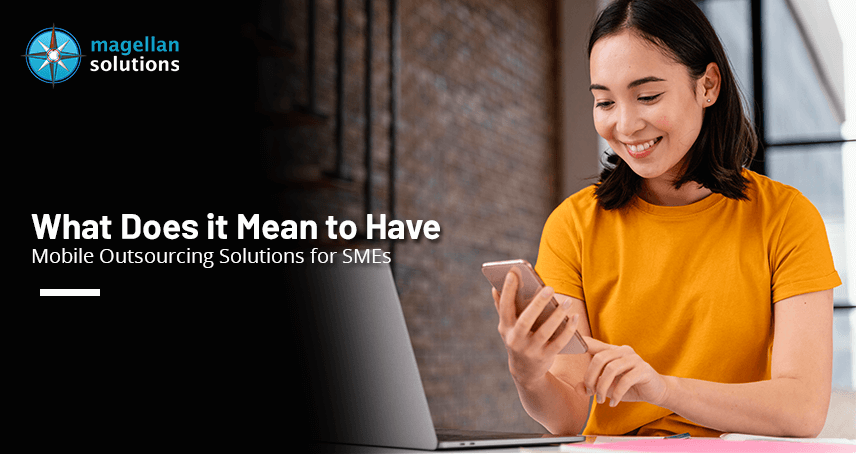 What Does it Mean to Have Mobile Outsourcing Solutions for SMEs?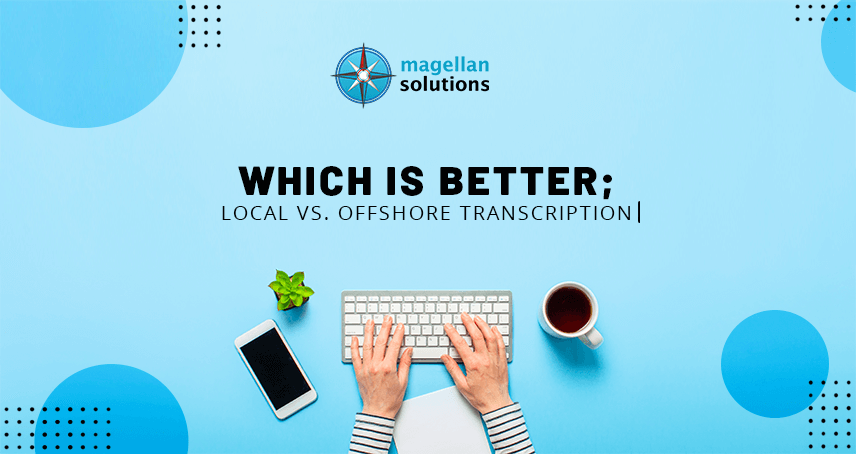 Which Is Better; Local Vs. Offshore Transcription
Non-Voice Outsourced Customer Support Services are reshaping the industry as we know it.
That is not an understatement because it is making waves in the industry.
Looking at the statistics alone, you will see desirable numbers under non-voice services. Hence, we believe that non-voice outsourced customer support services are the future of call centers, BPOs, and SMEs.
To support our claim, we provided in this article the top in-demand services in the industry and the numbers that guarantee they are the future of outsourcing.
Non-Voice Call Center Services and Their Numbers
To better understand why non-voice call centers are paving the way to better customer service, let's look at the current top five outsourced customer support services:
Social media outsourcing is an up-and-coming BPO service slowly gaining traction with many companies.
Service

Description

Social Media Outsourcing

Social Media Outsourcing is a service that provides customer support and marketing assistance to companies.

Businesses are fond of this service since call centers, which specialize in Social Media Outsourcing, help them optimize the posting of advertisements and pages.

This type of non-voice service also helps create marketing concepts that will appeal to the trend of the times.

How will it reshape the industry?

Let's look at the numbers provided by datareportal.

According to their Digital 2021 report summary:

5.22 billion people use a mobile phone as of January 2021. That's 66.6 percent of the world's total population.

4.66 billion people around the world will use the internet in January 2021. The Global internet penetration now stands at 59.5 percent.

Even more so, there are now 4.20 billion social media users worldwide.

This implies a growing social media market; to keep up with this growth, we need to hire a dedicated team that knows the market.

Social Media outsourcing will help activate campaigns to generate leads. It is also possible for Facebook, Twitter, and Instagram to replace telephones and other means of communication with companies. Especially during the pandemic, workers are forced to work from home without advanced technology.
Website Content Moderation is also an up-and-coming BPO service that companies are slowly getting to know. It is more popular with eCommerce stores but now sees action in various industries such as healthcare, manufacturing, and commercial law.
Service

Description

Website Content Moderator Outsourcing

Content moderation is the screening and monitoring user-generated content based on platform-specific rules and guidelines to determine whether or not the content should be published online.

Outsourcing a Website Content Moderator means having a dedicated team to filter content and evaluate quality. Their purpose is to determine if it will gain traction and look appealing.

They are also responsible for maintaining the site, making the website interactive, and organizing the content of it.

How will it reshape the industry?

93% of consumers say that user-generated content can help them make a purchasing decision. Just think of this number provided by Adweek. It means that customers take content seriously in making decisions.

Zendesk adds that 90% of customers are influenced by positive reviews when buying a product. Proper content moderation and organization can elevate your company's status and sales.

Outsourcing your website content moderator to a BPO company can help you multiply sales without spending too much. 

Keep in mind that talent is an investment, as well. And it will surely pay off in the end since content moderation has a bright future. If you have a website, enlist a BPO company now.
Order Management and Processing Outsourcing is known for its many names, such as Order Taking Service and Order Recording process, but they are all the same. At the core of its definition is Order Management, which is a trendy term in restaurants, retail, and manufacturing companies
Service

Description

Order Management and Processing Outsourcing

Order Management and Processing refers to receiving, tracking, and fulfilling customer orders. 

This service aims to assist customers before, during, and after an order is placed. 

Small to medium enterprises use this service to help them scale their business. Even more so, it allows them to streamline the process to make the purchase journey experience of customers seamless.

How will it reshape the industry?

Amidst the pandemic, online purchases rose.

According to Convey, 40% of shoppers consider the post-purchase experience the most memorable part of the brand experience, with 73.6% saying that delivery is the most important to the overall shopping experience. 

Also, 75% of shoppers state that clear communication is critical to a good delivery experience. Meaning, communication, and service go hand-in-hand in eCommerce.

Businesses do not seem to realize how influential these figures are. People want updates and constant notifications about their orders.

But as of 2020, 39.4% of merchants outsource at least some of their fulfillment operations, as per Saddle Creek Logistics. 

If we study the numbers, it seems that Order Management and Processing Outsourcing will continue to grow and will play an essential role in the future.
Technical Support Outsourcing is known to apply to IT-related companies, but BPOs offering it now are growing in numbers. That is why it is one of the most popular services right now.
Service

Description

Technical Support Outsourcing

Technical support (tech support) refers to the services companies provide to their customers for electronic products. 

These products include software, mobile phones, printers, computers, and other mechanical or electromechanical devices. 

Technical support services usually help users solve problems rather than providing training on using the product.

How will it reshape the industry?

In the recent Global State of Customer Service by Microsoft, they highlight the importance of customer service.

Their report said that 58% of American consumers will switch companies because of poor customer service. And that includes technical support services.

Since buyers are hesitant to go outside to meet your brand, they rely heavily on social media, telephones, or emails to get answers to their queries. Hence, not being able to provide accurate information may sway customers away from or toward your brand.

Moreover, Hubspot Research notes that 93% of customers will likely make repeat purchases with excellent customer service companies. 

Keep in mind that buyers consider the whole purchase process as customer service. As a result, outsourcing greatly helps your business drive positive loyalty to your brand.
Email Marketing Outsourcing must be an old BPO service. However, it is surprisingly relevant today. The numbers suggest that it is one of the most effective services.
Service

Description

Email Marketing Outsourcing

Email marketing outsourcing uses email to promote products or services and provide support while developing relationships with potential customers or clients.

The value of email marketing to enterprises is mainly reflected in three aspects: 

opening new customers 

maintaining old customers

and brand building.

Hence, It is preferred for some businesses and customers since it helps them with personalized communication.

How will it reshape the industry?

Believe it or not, email marketing is the most preferred communication of businesses. That means B2B transactions revolve around sending and receiving emails.

Email marketing outsourcing is for you if you want to prioritize businesses as your customers. 47% of marketers rate email marketing as the most effective marketing channel.

Other numbers back this up. Constant Contact found out that 72% of customers prefer email as their primary channel for business communication.

Additionally, according to Hubspot, 86% of professionals prioritize email connections. More than half of professionals believe email is the most efficient way to connect.

These imply that email marketing and lead generation are not dead in BPOs. They are leading the way in B2B communication.
Conclusion
Looking at the cards above, we can conclude that non-voice is slowly adapting to how customers want to stay informed and connected.
The way that people talk to their chosen brand is so diverse that small to midsize companies must find a way to stay relevant. Outsourcing is feasible for them since it is cost-effective and easy to set up.
The Top
Customer Support Outsourcing
Company
Are you tired of scanning through hundreds of customer service outsourcing companies? Look no more because we are the best in the business.
We are Magellan Solutions—the number one SME service provider in the Philippines, with over 18 years of industry experience.
We are also an ISO-certified, HIPAA and GDPR compliance company. At the heart of what we do is attention to data protection and professionalism.
If you want to see a difference in your bottom line, do not hesitate to call us. We offer a free 60-minute business consultation. Just send us a message by filling out the information below.
TALK TO US!
Contact us today for more information.