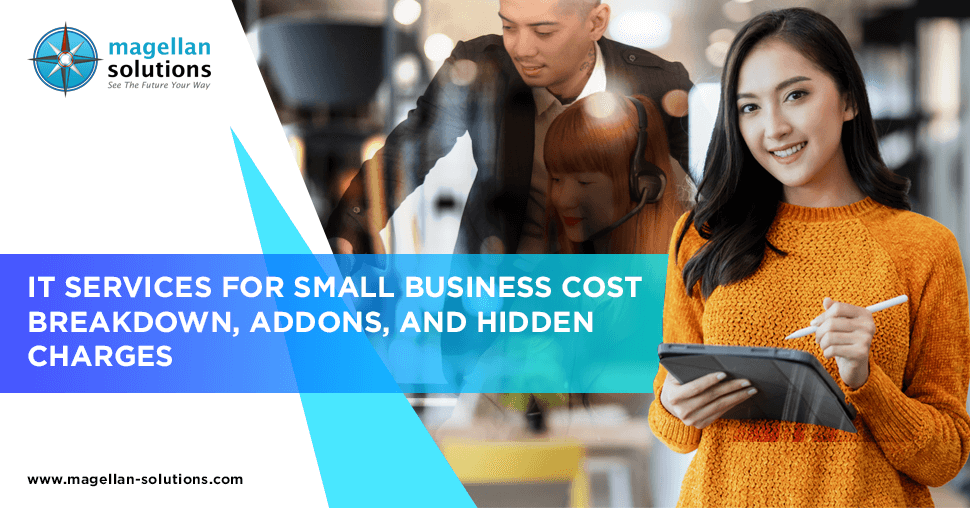 IT Services for Small Business Cost Breakdown, Addons, and Hidden Charges
Who Does IT Best, India VS Philippines
We are ranked first and second in the 2014 list of Tholon's Top 100 Outsourcing Destinations, India and the Philippines. The tech support call center outsourcing competition between these countries is getting tougher. India strives to maintain leadership amidst the aggressive strategies of the Philippines' continuously growing tech support services outsourcing.
For companies looking to outsource their business functions, it is essential to note the similarities and differences between these two countries' main branches of tech support services.
Outsourced IT Support Services
Philippines
India
Which is better?
Technology Integrated Outsourcing Services
Outsourcing has grown beyond elementary back office work that comprises KPO and call center operations. Current and future requirements are for more technology-oriented services.

Predominantly a destination for voice-based services as it boasts a larger population with an acquired American English accent.

Has of late suffered because of many voice-based jobs moving to the Philippines.

The

Philippines

has the upper hand due to its language skills.

Cloud-based Business Process as a Service (BPaaS)

BPO services are now sourced from the cloud. Automation is overtaking human processes.

A fast-developing infrastructure

Has a lot of scope and expertise in delivering BPaaS.

India

has the upper hand as they have more knowledge in this area.

Voice-based Outsourcing Services (VoIP)

The following comparison shows how voice-based outsourcing providers weigh India and the Philippines as outsourcing destinations for voice-based services.

The Philippines has indeed exceeded in delivering voice-based services. It is estimated that around 70% of incremental Call Center and voice business in India will also be lost to foreign competitors.

Looking at the current-day support trend, outsourcing is no longer limited to voice-based support. But other channels like technical support give India a huge advantage to bounce back in the game.

The

Philippines

has the upper hand due to its English language skills.
Other specific services that fall under these categories are:
Managed IT Services

Cloud Backup Services

VoIP (Voice Over Internet Protocol)

Monitoring Services

Data Backup and Restoration

Firewall Services

Cybersecurity Services

Office 365/Email

Anti-Virus Protection

Business Intelligence

Remote Support

Microsoft Azure

Mobile and Remote Networking

Communication Management

SaaS (Software as a Service)

Unified Communications

Data Analytics

Networking Services

IT Development

Printing IT Services
Advantages of
outsourcing software support
The IT infrastructure in India houses high-tech tech hubs such as Mumbai, Bengaluru, and Hyderabad. State-of-the-art technology allows them to produce premium quality outputs for clients. Moreover, India is a fast-developing country offering the latest technology, ISP, Analytics, Cyber Security, App Development, Software Development, and Cellular Networks.
Huge IT talent pool

. India has many IT experts with bachelor's and master's degrees.

No language barrier

. English is one of the primary languages spoken in the country.

Lower costs

. India's Software development costs are much cheaper than developed countries like the US and Europe.
On the other hand, most foreign countries entrust their business to Filipino agents, especially regarding tech support inbound process outsourcing. Filipinos' warmth, enthusiasm, and passion can easily manifest these emotions to customers via call, chat, or email. Their impeccable warmth comes with their incredible knowledge of the English language. 
Economic stability

. The Philippines has a solid and fast-growing economy.

Language advantage

. Filipinos are exceptionally fluent in speaking the English language. In addition, a considerable part of Filipino culture is influenced by Western culture. The nation has a strong cultural affinity to the West.

Diverse talent pool

. Over 15,000 IT students graduate yearly. These are highly qualified professionals who are eager to join the workforce.

Technological advantage

. The IT industry is one of the fastest-growing sectors in the country.
Both countries have been in the outsourced technical support industry for a long time compared to their European and Latin American counterparts. Furthermore, their expertise allows them to cater to different niches, with global competition looming over India and the Philippines. Outsourcing becomes more complex with more options available to potential clients.
Although, one thing to note is that the Philippines is notorious for impeccable customer support. At the same time, India is famous for its IT expertise. 
We are the best
tech support outsourcing Philippines
Even if we are not at the top regarding IT in general, we can still guarantee to meet your needs. We highly consider future employees who have graduated with IT sector degrees. This is so that training would not take much of the onboarding time. With their background knowledge, training would further enhance this. It would be like you are already dealing with professionals as well. 
Contact Magellan Solutions today or as for us a quote below!