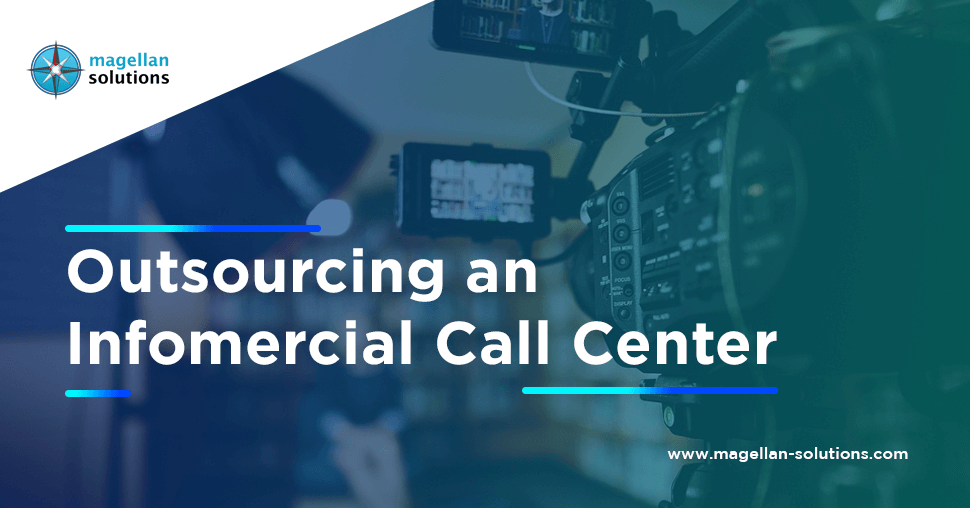 Infomercials or DRTVs (direct response television) are designed and produced with the primary goal of selling a product. To make sure that an infomercial campaign achieves a robust return on investment (ROI), put all the necessary support and technology in place. This is where your infomercial call center comes in.
An infomercial is a feature-length commercial for a product that prominently displays a website or number through which the target audience can make queries and transactions. When prospective customers call the number on display, you need to make sure that agents are on the other end of the line. These agents should have in-depth knowledge of the product, as well as shipping, payment, and return policies. In other words, an infomercial call center should make it easy for customers to buy the product being advertised.
What Makes an Infomercial Call Center Special?
An infomercial or direct response television (DRTV) is a very powerful tool in advertising because a successful infomercial can generate a very high volume of calls — even more than other advertising materials can do. With that, an infomercial call center is a specialized contact center that can handle a very huge number of calls or inquiries without comprising excellent interactions with consumers. This kind of call center is very much accustomed to peak calls and its agents are trained in sales and advertising conversations aside from technical support regarding a certain product.
If your product or service has an infomercial, here's what you can benefit from an infomercial call center:
Reduced hold time
Low abandonment rate
Superior-quality service without compromises
Higher rates of returning customers
Lower operating costs
Maximization of sales and profits through an effective sales pitch
Getting Started with Outsourcing
Offshore outsourcing venues such as the Philippines are home to numerous direct response call centers that can handle large call volume anytime. These contact centres take charge of screening, training, hiring, and managing agents according to a client's specifications.
With Filipino agents, calls can be handled 24/7 in 365 days — adjusting their work schedules to various time zones all over the world to meet a client's business requirements. Filipino agents speak fluent English with a neutral accent; some agents can speak other languages like Mandarin, Spanish, Korean, Japanese, French, and many more. Filipino agents are also very warm and customer-centric in giving call responses – a perfect attitude for a sales call.
To get started with infomercial call center outsourcing, Magellan Solutions can provide the right services for your company's specific needs. Our technology and agents in Magellan Solutions can handle large volume of call spikes in excellence and ease. Send us a message today to start improving your business through our direct response call center management solutions.
Magellan Solutions' call center outsourcing services for infomercials are well-suited for American consumers. Contact us today!