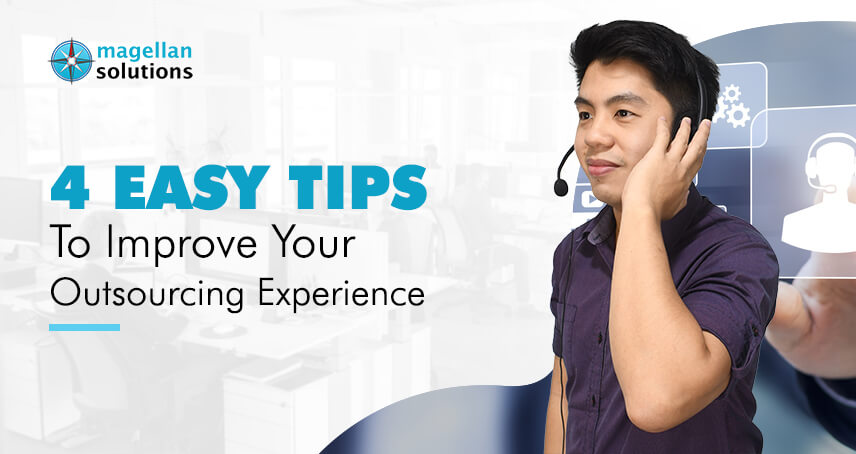 4 Easy Tips to Improve Your Outsourcing Experience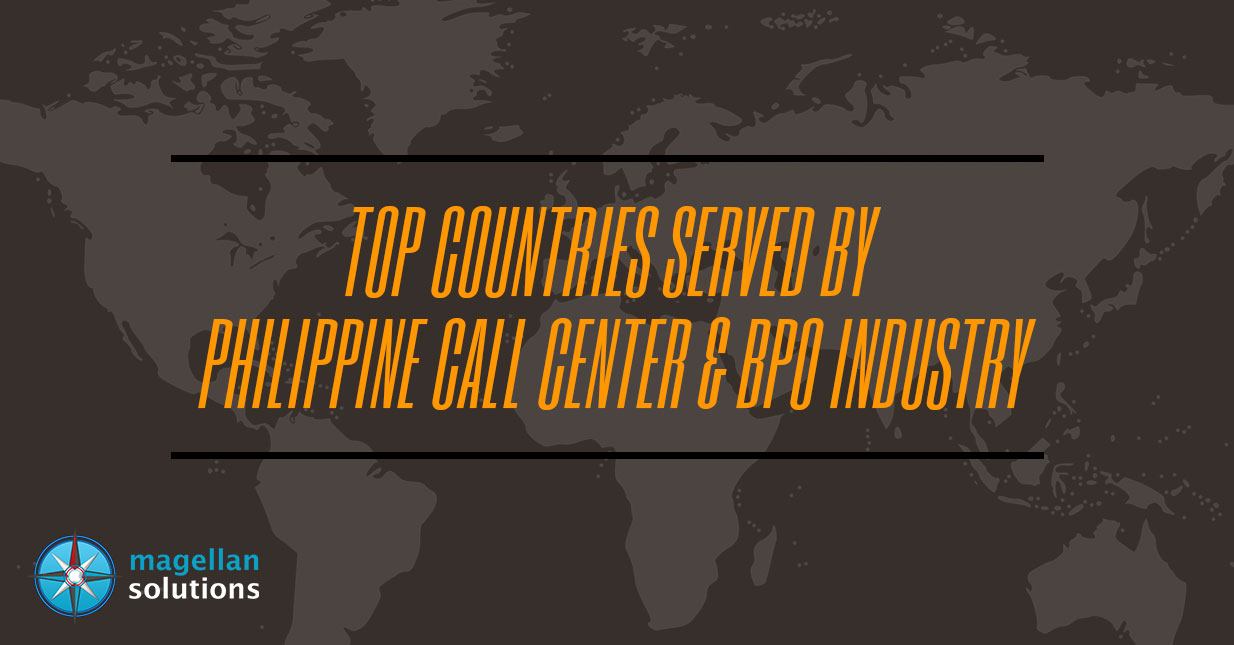 Top Countries Served by Philippine Call Center & BPO Industry
Welcome to the heart of call center excellence! The Philippines is the world's top spot for outsourcing call centers.
It has a massive 12-15% global market share. In 2021 alone, the country's BPO industry made a whopping $26 billion.
These numbers prove that Philippine BPO services are top-notch. Outsourcing infomercial call centers is among the services efficient BPO companies offer. Join us as we show you how Magellan can use this incredible resource to supercharge your infomercial campaigns!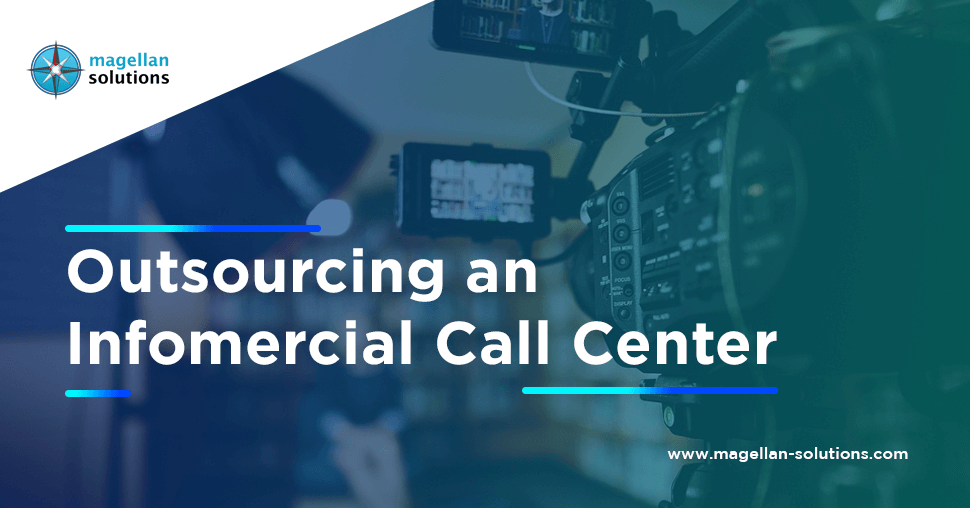 Benefits of Outsourcing Infomercoall Call Center
Outsourcing an infomercial call center can offer several advantages for your business. Here's a closer look at the benefits and steps to get started with outsourcing:
Reduced Hold Time
Call centers in outsourcing hotspots like the Philippines have loads of skilled agents ready to help you out. That means you won't have to wait forever on hold when you call in. Quick responses also stop customers from getting fed up and hanging up while they wait.
In the end, this all adds up to happier customers. When people have a good time talking to customer service, they're likelier to stick around. Thus, you gain a loyal customer at hand.
Superior-Quality Service
40% of organizations outsource to access specialized skills. Do you know what's fantastic about call centers in the Philippines? They're all about giving you top-notch customer service.
Filipino agents are seriously trained pros for helping out and solving your questions. And here's the kicker – they're great at selling stuff, too. So, if you're running those infomercial campaigns, you can count on them to reel in more sales.
Oh, and guess what? A bunch of these Filipino call center folks can speak different languages. That's super handy if your campaign is reaching out to a diverse audience.
Lower Operating Costs
Outsourcing your infomercial to the Philippines isn't just a smart move; it's also a savvy one! Why, you ask?
Let's talk about the cold hard cash. Thanks to government support, businesses that outsource to the Philippines get tax breaks. That means more moolah staying in your pocket.
Getting Started With Outsourcing
Identify Your Needs: Start by figuring out what you need for your infomercial call center. Think about how many calls you'll be getting and what languages you need support in. Also, decide on the services you want – maybe it's sales, customer support, or tech help.
Research and Choose a Partner: Time to do some detective work! Hunt down those call center outsourcing champs in the Philippines.
Go for the ones with a reputation for acing infomercial campaigns. Trust the ones who've got a track record for delivering top-notch service. You can even sneak a peek at what other businesses are saying about them.
Define Expectations: Let your outsourcing pals know what you're expecting. Talk numbers, talk processes – the whole nine yards.
Work hand in hand with them, so they really get what your infomercial is all about. That way, they'll be experts on your products and services.
Set Up Communication Channels: Make sure you've got some slick communication going with your outsourcing buddies. That's how you keep tabs on how things are going and share some feedback.
Start the Partnership: Once everything's set, dive into that partnership! Keep a close eye on how the call center is doing. That way, your infomercial campaign stays on point.
Outsourcing your infomercial call center to the Philippines is like adding some turbo boosters to your campaign. They've got the skills and tools to take it to the next level, giving you the freedom to rock other parts of your biz!
Partner with Magellan for a Successful Infomercial Campaign!
Unlock the power of seamless infomercial success with Magellan! We are your trusted partner for exceptional call center solutions. With our proven expertise and dedication to excellence, we'll supercharge your infomercial campaigns.
Are you driving higher sales and customer satisfaction? We've got your back!
So, keep your competitors from seizing the advantage! Take action now and elevate your business to new heights with Magellan. Contact us today to transform your infomercial campaigns into revenue-generating machines.