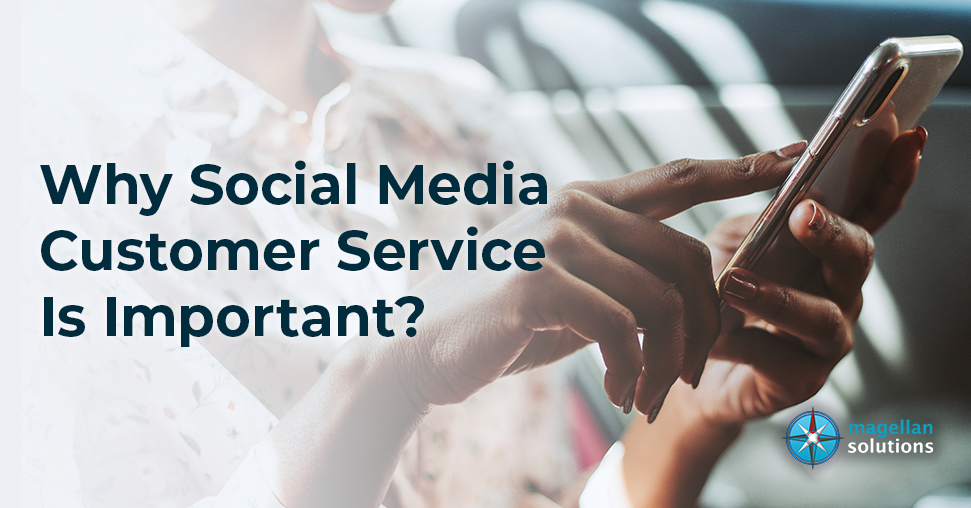 Why Social Media Customer Service Is Important?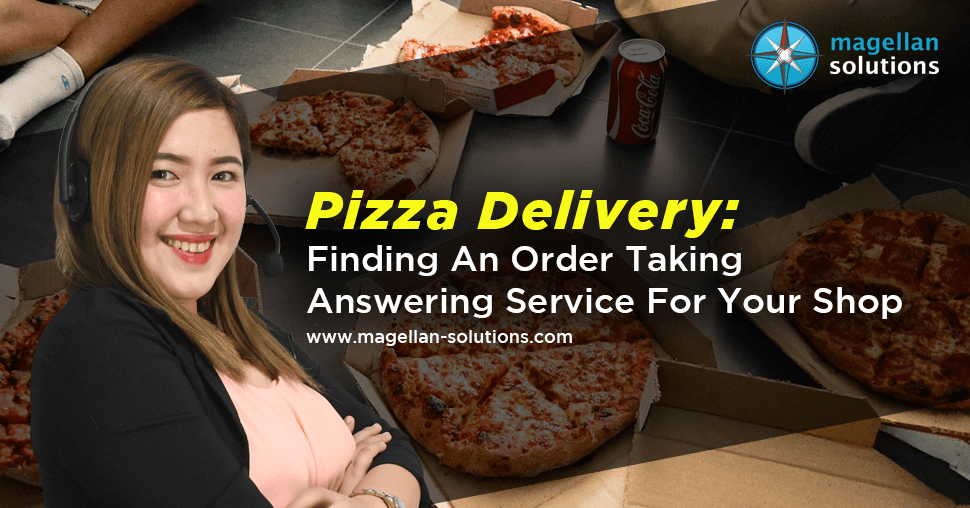 Order Taking & Answering Service – Pizza Shops
There are important reasons investors, mainly those from the Western region, the U.K., and Australia, entrust their businesses' development to several of Asia's top outsourcing destination hubs. On the other hand, it leads back to these questions: Why do business owners and investors outsource to these places? What advantages do they obtain? Outsourcing primarily focuses on delegating a company's business process to external agencies or third parties. Outsourcing provides a range of benefits, such as superior quality to product and service innovation and low-cost labor, to name a few.
Business process outsourcing takes the form of 'offshoring' when Outsourcing trails off national borders and is administered by companies in other countries, particularly in South and Southeast Asia, where top BPO hubs are located. However, Outsourcing had its fair share of doubters, as many experts debate its positive and negative points. In the long run, Outsourcing and offshoring (O&O) have an express impact on companies taking the risk to take their business functions elsewhere. And both have become vital elements of defining how thriving enterprises are managed.
Why Asia?
Before the top outsourcing hubs in Asia are revealed, here are key reasons why Outsourcing in this part of the world is ideal for large-scale corporations and small and midsize businesses, as confirmed by organizations that attest to the success and effectiveness of the business process outsourcing industry in Asia.
Labor market
Asia, particularly in the Southern region, has meager operational and labor costs, first and foremost. It is among the main reasons companies outsource in this continent. It has an essential impression on the company's profits recognition and can provide significant savings when the business process is carried out correctly. Business process outsourcing is often assumed to save costs and offer a buffer capital fund to companies that could be influenced in a way that benefits the company financially.
Resources
One main benefit of Outsourcing or going offshore is that it releases internal resources that could be put into a valuable purpose for other intentions. Additionally, many outstanding ventures outsource to Asian countries to access resources unavailable within the company's premises, as most are repeatedly stuck with internal resource crises. Outsourcing, offshoring in a different country like the Philippines in particular, help companies alleviate risks and is also one of the many reasons embarked into the future. By acquiring the service delivery or point of production closer to their end-users, several companies outsource to help them progress and gain new ground in new market areas. Moreover, Outsourcing also allows companies to grasp the benefits of re-engineering.
Global knowledgebase and facilities
• Also, foreign companies prefer to offshore or outsource in Asian territories to keep converging on their principal business processes while passing on dreary-time-consuming processes to third parties or external agencies. In addition, it enables companies to tap into and influence a global knowledge base, having access to top-notch facilities. Business owners can exempt themselves from functions that are not easy to manage and supervise by delegating tasks to external agencies while still accomplishing their advantages. Companies embark on outsourcing and offshoring for various reasons depending upon their vision and the purpose of the exercise. The fruits of labor are evident with a few of the leading business ventures internationally in which Outsourcing and offshoring have developed into a critical component of routine business strategies. However, this may differ from company to company. Now, talk about the best and ultimate business outsourcing destination hubs in Asia and the world; only a couple of destinations have the entitlement to be cited in the discussion.
Top Asian Destination Hubs
Over the last decade, India and the Philippines have led the business process outsourcing industry in the region, dominating the continent regarding BPO call centers.
The latest rankings released by Tholons for 2014 revealed that India and the Philippines led all countries in this year's Top 100 Outsourcing Destinations.
Bangalore, India, remained at the number one spot, defending its crown as the top outsourcing destination in Asia for several years.
Meanwhile, Metro Manila, Philippines, has improved and moved up to the 2nd spot, booting out Mumbai, India, to 3rd place this year.
The top eight belong to India, with six (Bangalore, Mumbai, Delhi, Chennai, Hyderabad, and Pune), while the Philippines has two (Metro Manila and Cebu City).
Here is an overview of Asia's most fabulous BPO destinations, starting with the 1st placer, India. India: Bangalore, Mumbai, Delhi, Chennai, Hyderabad, and Pune. There wasn't much different from last year's Tholons rankings except for Manila (Philippines) snatching the 2nd spot away from Mumbai.
India dominated the top 8, and it goes to show how consistently and how India has turned into a pioneering BPO destination hub around the world. We have known India as a country with a vibrant culture and extraordinary customs and traditions.
Apart from these, this humble country from South Asia boasts of one giant outsourcing industry that continues to perform significantly well for hundreds and thousands of businesses across the globe and carries on to attract more clients.
What makes India the most sought-after outsourcing hub in Asia and worldwide? Let us learn the secrets (if they have one) and facts about India that make them the 'darling of the crowd' when outsourcing business processes.
First and foremost, foreign investors and businesses desire access to the country's lower-cost, high-quality labor and the global technological transformation that makes it likely to offshore white-collar employment that had to stay within the premises of home some time ago. So this is basically what fueled the charge of companies, particularly from the U.S., to outsource instead of using their onshore workforce.
According to The Times of India in an article last August 2013, U.S. companies continue to outsource jobs to India despite protectionist protests against the same. IBM, for instance, is laying off 747 workers at three sites in New York. At Poughkeepsie, a city in New York, 50 jobs have moved to Brazil, India, and China, as the U.S. Department of Labour filings showed. Another filing by three petitioners at the company's Austin office said service support and administration of accounts were relocated to foreign countries as a cost-reduction strategy. Change is constant in the technology industry, and transformation is essential to our business model.
Consequently, some workforce remix is a constant requirement for our business. Given the competitive nature of our industry, we do not publicly discuss the details of staffing plans," said an IBM spokesperson when contacted.
The key factors brought about the success of India in business process outsourcing: India provides low-priced yet high-quality software-development services and distantly demand well-developed processes for managing major projects in distributed areas. In addition to this, it's tough for international people to generate employees equal to what India has built over the years.
Clearly, for most foreign businesses, just having a pool of skilled employees onshore trained to deliver services is quietly inadequate. India has a workforce that is knowledgeable when it comes to developing tools and applications. They are also known for having excellent managing proficiency and know-how on processes for providing services to clients far-off the other side of the world. Moreover, India has been able to develop software in partnership with customers sprawling across the globe. They take full advantage of the 24-hour workday, which shows their eagerness and pro-activeness approach. The Indian workforce and experts have vastly developed over the years. They have seized different challenges that further honed their skills and versatility.
Today, they can manage comprehensive database design, function-design tasks, long-term maintenance services, programming, complete technical design, testing, and creating documentation. India has been doing I.T. consulting and so far has done an excellent job in this field, and now, they are focused on developing their business consulting skills. India has an estimated more or less 300 business consultants to date.
The South Asian country has also established and introduced a systems integration procedure and a business-process-outsourcing arm. India aims to provide many services to its present clients and prospects. However, India's biggest challenge today is the need to help restructure the design of the technology solutions and then execute those solutions. To this point, India enjoys the glory of being the top BPO destination hub in the world, and they might hold on to this title for the years to come. But the Philippines is trailing India in second place among all the top outsourcing hubs globally.
It was a significant development and a giant leap for this Southeast Asian country, with 7,107 islands to jump over Mumbai and claim the 2nd spot. And that leads to this fascinating question, "will it ever surpass India as the number one and the strongest outsourcing destination in the world soon?" Nothing is impossible, and it can happen anytime soon. On the other hand, here's an overview of the Philippines' BPO industry and why it belongs to the world's elite and pioneering outsourcing hubs.
Philippines – Metro Manila and Cebu City
The latest results of Tholons' rankings of the top outsourcing destinations revealed that the Philippines had a strong run in 2013 and continues to do so at present, as it bested India's Mumbai region for the year 2014, moving up one place on the rankings and now chasing Bangalore for the ultimate first spot. In the Visayan region of the Philippines lies the humble city that took 8th place in the rankings. Cebu City, or Metro Cebu, is a budding destination for business process outsourcing that has proven to be one of the world's competitive outsourcing hubs.
Again, the question is, "Why do foreign investors love the Philippines? What makes the country a top outsourcing destination hub in Asia and the world?
The Business Processing Association of the Philippines, or BPAP, confirmed the success of the Philippine BPO industry, disclosing total earnings of $11 billion in 2011. The country's BPO industry has won several recognition awards from foreign governing associations that would define how accomplished the country is regarding Outsourcing.
In addition, the Philippines continues to be a global leader in voice services, which Tholson Investment Advisory Firm confirmed. There are call center companies that position their services to different markets. Magellan Solutions, for example, offers customer support, order-taking, and answering services to small and midsize business but also help even large-scale corporations.
What makes the Philippines stand out?
Low-cost operation expenses
30-40% lower salary compared to Europe and the U.S., with a daily minimum wage of about 8 dollars a day – 5–30% call center service savings – 35–50% software development savings – 50% lower electricity, telecommunication, and utilities cost
Stable and Progressing Economy
The country is gradually rising from the setbacks that weakened the Philippine economy over the decades due to several political crises. But today, the government is back on its feet. It continues strengthening the developing economy as it aims to take its previous status as one of the best nations in Asia.
Perfect Geographical setting
Geographic-wise, the Philippines lies in the most perfect location in the continent since it is located right in the heart of Asia.
Western Influence
The Spanish and American colonization have significantly influenced Filipinos, which is still evident nowadays. The Filipino lifestyle is entirely parallel to those in the Western regions. This means Filipinos can adapt quickly to just about any environment and culture because of the flexibility attribute of the Filipino people.
Government Support
The government has dedicated programs for the development of the Philippine BPO industry. It has become one of the government's priorities, knowing that it contributes significantly to the country's growing economy.
Proficient Filipino workforce
Third largest English-speaking country in the world – 92% literacy rate – 400,000 college graduates produced per year – Hardworking and Creative – Adaptability to various work processes, lifestyles, and cultures Metro Manila and Cebu City are expected to perform and improve further in the next few years as Philippine BPO industry continues to blossom and expand although out the archipelago. The race to the top of the BPO pinnacle is just starting between India and the Philippines. But only these two countries will inevitably go battle head to head for supremacy in the BPO world in the coming years.
TALK TO US!
Contact us today for more information.