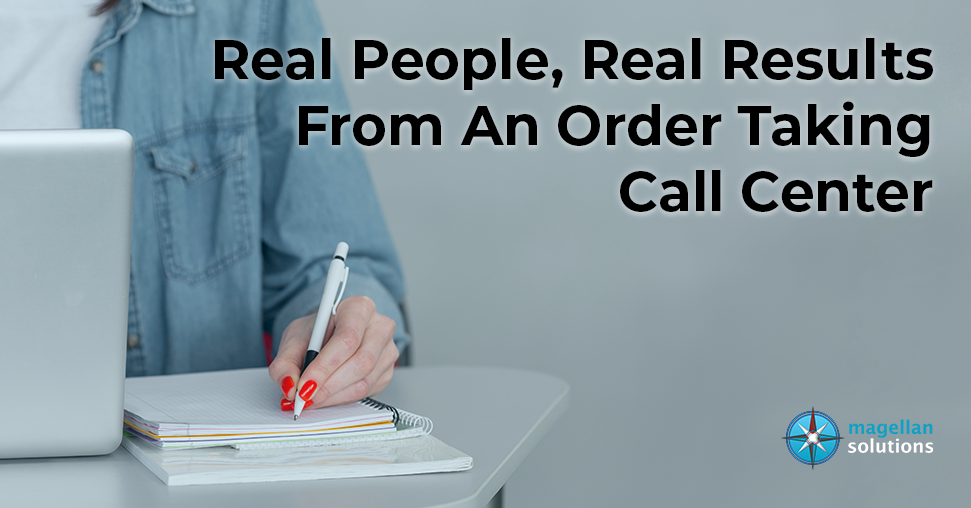 Customers often measure a company in its ability to provide superior customer service. An impeccable delivery comes from an interaction with a live person taking the call.
If your business is primarily engaged in promoting goods and services, you may need a professional team of agents who both have the skill and the aptitude to take specific orders with precision.
Taking orders requires real people
An order taking service is a serious matter every small and medium business owner should know. For one, it enables your business to respond to the immediate concerns of the customer such as making instructions or clarifying issues. Some organizations have walked the extra mile by turning to the latest technology in hopes of seeking new and inventive ways to boost this service for improved productivity. Automated order systems, popular in e-commerce web sites, have attempted to map out this seamless task but failed to an extent. Why? It is because customers still want a real human voice on the other line responding to get all matters resolved quickly and carefully.
Live order taking can do exactly just that. You have a team of experts managing customers while making them feel your business is there to serve. When a customer comes across a short-term promotion or responded to an ad, can a machine answer questions in real-time?
Productivity = Profits
The service of taking orders goes far beyond the routine. And the benefits of integrating it into your business operations are tremendous. Anyone in the team can best represent your business and promote your products and services more effectively. The best part is that they do not have to be part of your in-house staff but an outsourced call center maintaining an inviting "front door" for you.
The good news is this: Live order-taking is here to stay. The service demands real people doing real interaction with customers. It adds a personal touch, which in turn can build long-term trust and loyalty.
Order taking in the voice of a live person goes a long way in providing clarity in the mind of the customer. It establishes a lasting relationship that no automated systems can provide.
Outsource your order taking today and experience huge cost savings. Fill out the form below to get started.
TALK TO US!
Contact us today for more information.