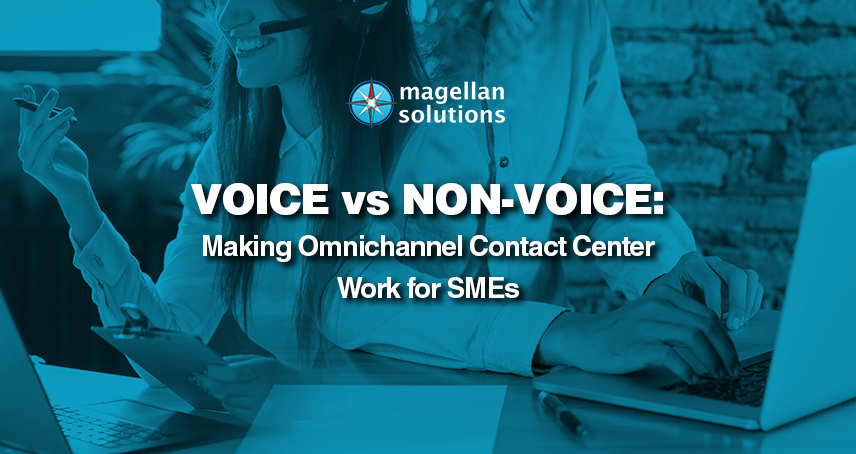 Empowering Your SME with
Omnichannel Contact Centers
As many business practices continue to evolve, so does customer service, continuing to develop its channels in order to provide excellent service in more ways than one.
Among the many innovations in customer service and all its channels, omnichannel contact centers are one of the most recent (and the most effective) in terms of not just service, but also in covering more ground.
What is an Omnichannel Contact Center?
An omnichannel contact center is a business function operating under a hosted, cloud-based software.
As the name suggests, this cloud-hosted contact center covers all ground when it comes to communication – phone calls, online chats, emails, SMS (texts) and social media.
Relatively new to the scene, omnichannel contact centers are slowly making their way into normalcy, and in popularity, due to the rapid digitization of many business functions over the years.
While it's a popular belief that only larger-scale businesses can outsource many of their business functions, the opportunity has now expanded to small and medium-sized enterprises as well, with the rise of omnichannel call center providers for SMEs catering specifically to businesses of this size.
Voice or Non-Voice: What is Best for Small Businesses?
Omnichannel contact centers are developed to cover all bases when it comes to keeping communication lines open.
Over the years, many innovations have been created to further make customer services more effective and accessible to customers by demand.
From traditional phone call correspondences, customer service has grown into more modern and convenient, real-time channels.
While all these newer, quicker communication media are available and highly recommended to businesses of all types, there are still many factors to consider in picking which type of customer support fits the enterprise.
Voice support, while more traditional, is still a preferred mode of communication by many customers, as speaking to a live agent gives them an impression of urgency, as well as more time and room for other concerns at hand.
Non-voice support, on the other hand, is preferred by most of the younger, more technologically inclined customer base, as chatting and messaging on online websites and apps appeal more to their definition of accessibility and need for instant gratification.
Other than determining what type of support your business needs through internal factors, it's just as essential to learn more about your market and your customer base in figuring out a much more effective way not just in reaching them, but in communicating with them, as a whole.  
Factors To Consider
Every decision made for your business is a calculated risk, especially if you're in the process of expanding your enterprise in its early years.
This is why it's always essential to continue exploring possibilities in terms of not just fine-tuning business operations but also in innovating more ways that your enterprise can expand.
Excellent customer experience is the foundation of a good relationship with customers, both regular and potential.
While seemingly a simple task, creating a good rapport with your customer through pleasant customer service not only maintains a good impression with customers, but also associates your business with convenience and quality service – essential and greatly helpful in establishing customer loyalty.
Now that customer service comes in all forms, it's time to decide which is best for your type of enterprise. There are many things to consider – the nature of business, the size, the services offered, etc.  
To determine which channel is right for your business, let's examine these factors:
Nature of Business
Voice and non-voice support have the common goal of assisting customers and tackling concerns. Both may be essential to your business in terms of boosting your accessibility, but it still largely depends on the nature of your business, and by association, your type of customer service.
Voice support gives off the impression of urgency and accessibility, and, being a traditional and familiar mode of customer service, is still preferred by many up to this day.
Usually for businesses that are technical by nature, voice support would be a good fit, as there are always a number of concerns to address when it comes to products and services in the technology industry – internet service, mobile app support, just to name a few that are often availed.
Customer Base
Your customer persona plays a big role in your customer experience – after all, the function exists to keep them happy and interested.
While voice support may seem to be more familiar, the more tech-savvy generation nowadays prefer non-voice support – chats, messages, SMS, emails – as a way of reaching out for customer service.
Needless to say, it's important to truly get to know your customer base to be able to choose the right medium of customer service for them.
Cost-Efficiency
For a growing SME such as yours, it's essential to allocate funds wisely. Investments may seem like an expense at first, until you find yourself reaping the generous benefits right after.  
While every entrepreneur always goes for the option with the most value but the least expense, it's also important to make sure the investment fits well into your business.
Voice support, in terms of operational expenses, is more costly compared to non-voice support. Hiring and compensating agents, as well as incidental costs factor in the rate packages, especially for special cases such as after hours and 24/7 customer support.
This depends, however, on the nature of business. For areas such as technical support, order taking and the like, voice support is more ideal as it provides more room for in-depth communication.
Non-voice support is far less costly, as it is mostly accomplished through apps and software, without necessitating constant manning due to some options being automated.
This is ideal for logistics, food and booking services, which take very little time and often make use of simple communication to accomplish.
Level of Responsiveness
Aside from their distinct mode of communication, voice support and non-voice support differ in the level of responsiveness, just as much as customers have different standards of what effective responsiveness is.
Voice support is an ideal option for concerns and issues that need to be addressed urgently, especially when it requires a swift and effective guidance of a live agent.
For SMEs that are in the financial services industry – loaning apps, payment channels, e-wallets, etc. – a voice support would be ideal, as customers are very particular about addressing concerns with regards to finances and payments.   
Non-voice support is best for concerns that need immediate response that's not necessarily requiring a complex course of action.
For small businesses such as retail, food delivery, hospitality and the like, non-voice support channels such as chatting and messaging apps can be beneficial to make the ordering, delivery and booking process more convenient.  
While some are manned by live chatting agents, a lot of non-voice multichannel contact center solutions often include automated answering and interactive features that allow customers to place/request services themselves.
Cover All Bases for Your SME
Business solutions continue to evolve and cover more ground when it comes to business functions, and good news is that it's not only reserved for larger firms.
Omnichannel contact centers are definitely beneficial to SMEs, as it makes covering all bases much more convenient and linear. As a growing business, it helps to be more organized without compromising efficiency.
Nowadays, as outsourcing is a lot more accessible and feasible, it's time to take things up a notch and acquire reliable omnichannel contact center solutions to boost customer services for your fast-growing business.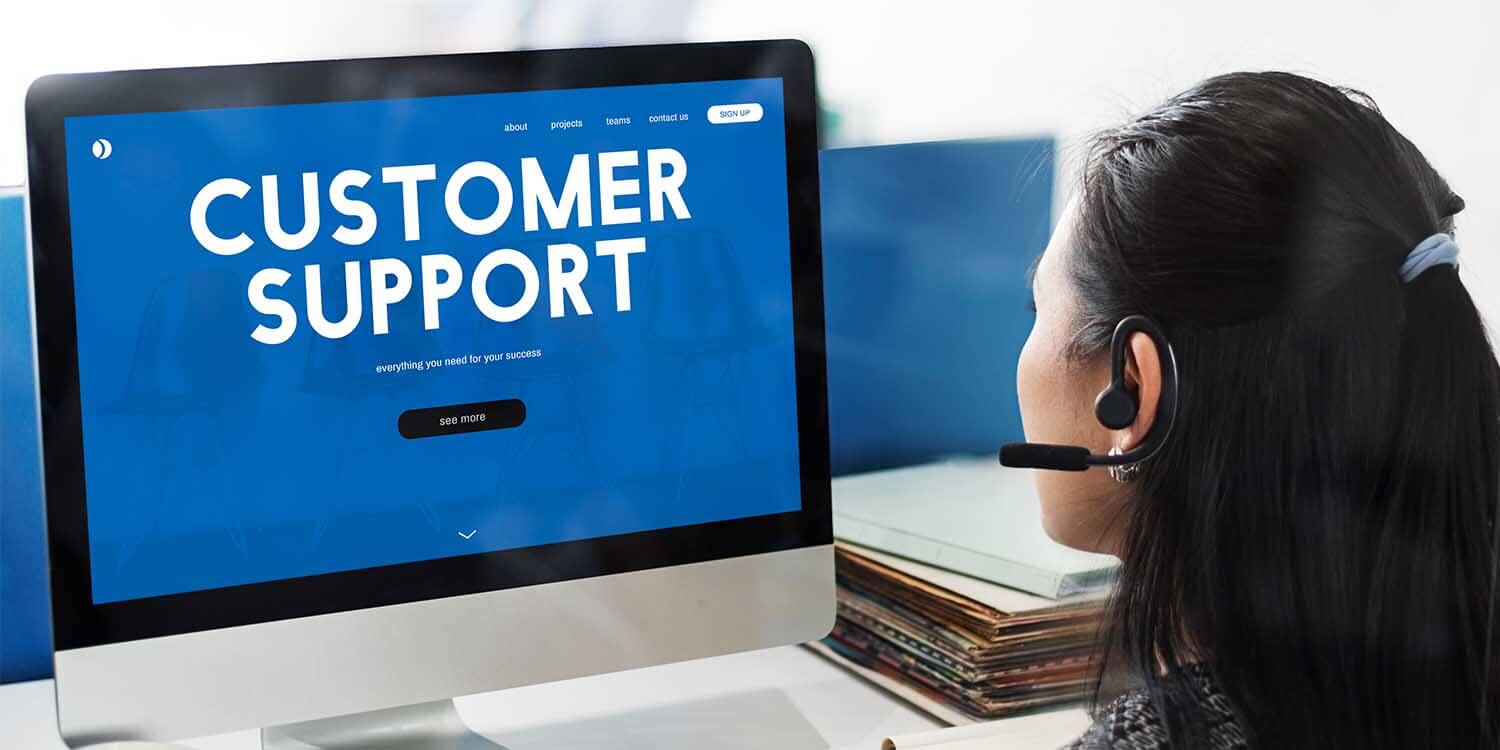 Magellan Solutions is a Provider of High Quality Omnichannel Contact Center Solutions
Magellan Solutions is an ISO-certified provider of prime call center business solutions in the Philippines. We offer a wide range of outsourced call center services – top tier omnichannel contact center solutions, phone answering services, technical support and the like.
Put your customer service in expert hands. With 13 years of industry experience and hundreds of satisfied SMEs under our belt, we can guarantee the best service for your growing enterprise.
Let's explore what we can do for your business today. Contact us here for more info.
TALK TO US!
Contact us today for more information.