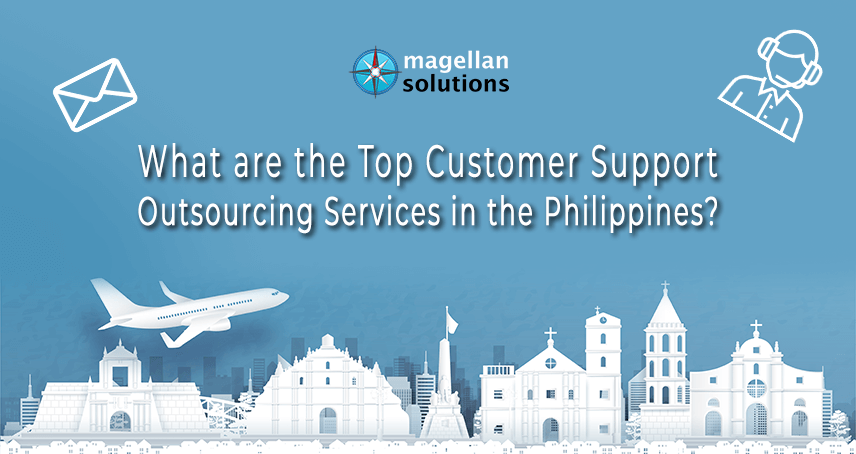 What are the Top Customer Support Outsourcing Services in the Philippines?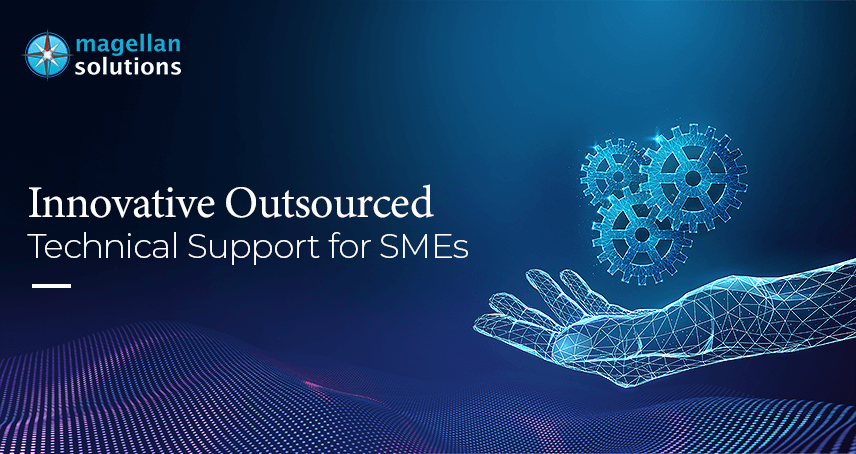 Innovative Types of Outsourced Technical Support for SMEs
SMEs can take advantage of an omnichannel contact center through this helpful guide
A transformative omnichannel contact center helped various organizations to solve the broken record syndrome. This is a phenomenon where a customer has to repeat their complaints or pain points whenever they change their channels when reaching your business. 
Often, people assume that multichannel customer support and omnichannel contact center are the same thing. But there is a clear difference.
Omnichannel Contact Center
vs. Multichannel: Which is which?
Omni channel BPO offers customer service functions that use hosted, cloud-based call center software. This software handle interactions with customers from multiple channels. This allows seamless integration of customer experience that switches back and forth across channels. 
Often, omnichannel outsourcing employs agents that can handle multiple channels, multiple customers at the same time. Confusion is not the case as such software offers a comprehensive view of each customer's journey. 
Meanwhile, a multichannel contact center is almost the same in the sense that a business is reachable via various means. 
However, the difference is the lack of integration. Meaning, a specific agent may handle the chat support, another on the phone, then the other manages the email support. 
This does not provide a seamless experience as each piece of information by the same customer is not integrated into comprehensive software. 
This leads to the broken record syndrome where the customer has to repeat their issues over and over again. Which can reflect poorly on your business. 
Omni Channel BPO
Saves Organizations During the Pandemic
More and more organizations claim that they offer the best customer experience. This is possible through outsourcing call center services at a much lower cost. Others offer multichannel customer support through email, live chat, phone, and social media.
Various channels further eliminate the linear path of customers reaching your business when they have issues. Meaning they might use your mobile app, email, and a phone call to customer service in a single transaction. 
Omni channel BPO integrates such a complex web of steps in your customer journey through integration. This is the pinnacle of customer service which is the omnichannel contact center. 
This provides your business a loyalty-building that is unique and offers valuable opportunities for you. In addition to that, it gives your business the momentum to move ahead and stay ahead of the competition. 
An omnichannel BPO employs agents that are well-versed in using call center software that allows them to move between several touchpoints easily. This way, they can provide your customers with excellent support regardless of their preferred channel.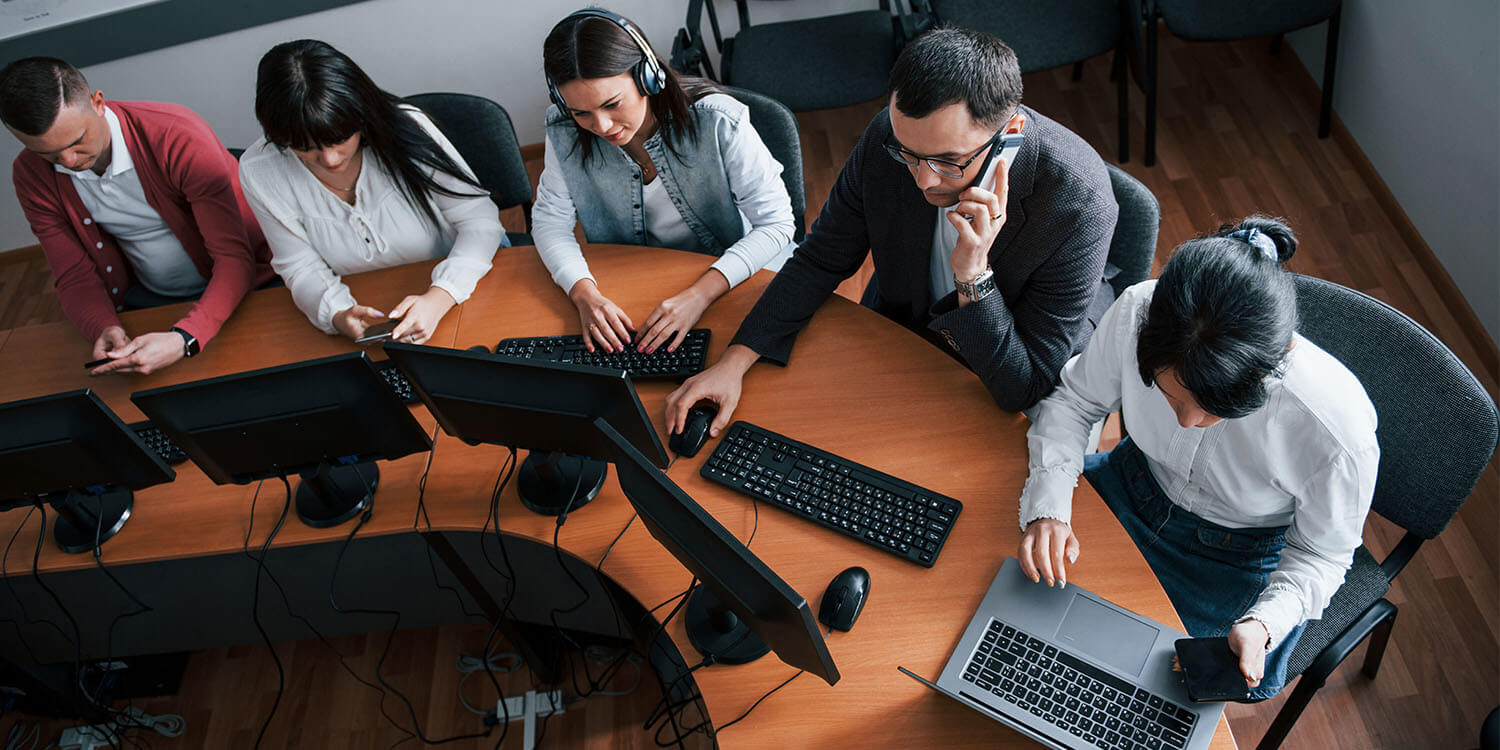 4 Pillars of Transformative
Omnichannel Contact Center
Integration and seamless customer service no matter what the channel is the main selling point of omnichannel outsourcing. Its four pillars are the following:
1. Seamless Multiple Channels Connection
Omnichannel outsourcing enables your customer service agents to gain a better insight into the customer journey. This way, they can respond and address the issue accordingly. 
Not to mention, it improves your call center KPIs such as AHT and FCR. As this saves your agent's time because they can go directly with the issue at hand. Even without having the customer narrate it all over again. 
2. Smart Routing
An omnichannel BPO can link customer data and personal information from all touchpoints. Often, CRM software integrates all your customer service systems. 
But an omnichannel contact center uses a smart call router that can use customer details and their history. This helps the system to match them up with the best agent to solve their issue or the right department right away.
3. Well Integration of Applications
An omnichannel contact center can reach its optimal performance whenever a new channel is integrated into the system before and not after. This means it must be set up in the system before it goes online. 
A valuable omnichannel outsourcing provider can provide call center solutions that are designed to fit into your business ecosystem and not the other way around. 
This way, your omnichannel BPO can fully integrate the customer information and journey in real time. Which leads to seamless customer experience, every time they reach your business. 
4. Consistent Information Gathering Together with the Customer Journey
Interactions using an omnichannel contact center are effortless. This results in better customer experience, higher customer ratings, and a stronger brand reputation. 
Omnichannel contact support follows each customer from channel to channel. At the same, it collects their data and information along the way. This leads to a more comprehensive history and account details of each of your customers. 
4 Key Steps for a Transformative
Omnichannel Contact Center
These are the best practices to adopt when you avail of the services of an omnichannel BPO to create a transformative omnichannel contact center for your business.
1. Begin with a Cloud Contact Center Solution
You don't have to start from scratch once you opt to create an omnichannel contact center. An omnichannel outsourcing provider can transport your contact center to the cloud. This makes it easier to manage your data from all systems. Agents will use it for coordination, CRM teams, and other relevant departments like billing and sales.
When needed, an omnichannel contact center can quickly scale up depending on your customer support requirements. 
2.  Integrate Your Tools
A seamless omnichannel solution heavily relies on omnichannel tools to track customer journeys and integrate data. This way, customers get consistent and reliable support from agents. 
A unified structure is what sets apart an omnichannel BPO from the rest. As it can combine and deliver all necessary systems, data, and processes.
3. Map Online Customer Journey
As we've said, there is no linear way in a customer journey. An omnichannel contact center charts this journey into a comprehensive set of information. Through these details, agents can provide support to the next level for excellent customer satisfaction.
It also enables easy pull-up of information whenever a roadblock is encountered during the customer journey. This reduces customer frustration and helps agents to recover or push through with a sale. 
4. Throw AI into the Mix
The use of AI in the omnichannel contact center improves it by 104% in customer ratings. A study found that AI in omnichannel BPOs increases revenue and decreases the cost of their customer engagement initiatives.
How to create a successful omnichannel strategy
Businesses must create a consistent and unified brand experience across all sales and marketing channels to remain relevant – whether those channels are accessed digitally, through brick-and-mortar locations, or a combination of both. Making connections between your digital and physical presence is essential, and here is where an efficient omnichannel strategy comes into play.
1. Understand your customers
The first step toward crafting an effective omnichannel retail strategy or restaurant strategy is to understand who your customers are and how they buy from you. One simple method of accomplishing this is to conduct a poll in which respondents are asked about their shopping and dining interests. A discount can be provided as an incentive for your clients to participate in the survey.
For example, you might inquire as to how customers learn about new products and menu items (via social media, in-store shopping, or word of mouth), or what types of items they would prefer to purchase in person rather than online. This type of information assists you in concentrating your efforts and identifying areas where different channels can complement one another. For example, if a large number of customers report that they discover new things on Instagram, you can be confident that this is a channel on which you should focus your efforts.
Data is key here as well. There are a plethora of business indicators that you may track to gain a better understanding of how customers interact with your company.
2. Diversify where you sell
Wherever your clients are buying, browsing, or simply seeking additional information, you should be able to sell and offer your items to them. To acquire an item, most shoppers must traverse several touchpoints, including brick-and-mortar stores, social media, online marketplaces like Amazon and Etsy, your website, review sites, and larger merchants that carry a variety of brands, to mention a few examples.
While expanding your product offerings, try to maintain a consistent consumer experience. As customers move from one touchpoint to another, they should experience branding and price that is consistent across all of them. Ninety percent of shoppers anticipate that their shopping experience will be consistent across all channels and devices.
3. Integrate your online and offline channels
Incorporate social media into your brick-and-mortar experience whenever possible.
Product reviews of the items that consumers are trying on can be displayed in dressing rooms, which is a significant addition to existing try-before-you-buy approaches and can help customers make informed purchasing decisions. Customers can be encouraged to snap photos of what they purchased or ate and post them on Instagram in exchange for a prize. Alternatively, you can install screens that display a live social media feed that is relevant to your products or sector.
One more technology that might help you take your omnichannel approach to the next level is QR codes (Quick Response Codes). There are a variety of innovative ways that businesses may utilize QR codes to connect with customers, including sharing information about the makers and chefs who prepare their products and recreating the ambiance of an in-store experience through the use of QR codes.
4. Create educational content
When it comes to educating customers, addressing problems, and building trust across several platforms, high-quality, engaging content is essential. Sales will increase proportionally to the amount of interesting material you can produce to illustrate why acquiring anything from you is a wise decision.
Among the various types of content marketing are blogs and social media platforms; how-to instructions; customer reviews; and live-streaming videos. The use of video content is interesting, it aids in SEO, and it performs well on social media platforms. You could want to consider developing explainer videos for your most important products or services, or you might want to consider launching a video lesson series that demonstrates your area of expertise.
5. Leverage your expertise
Small businesses have an advantage when it comes to multichannel marketing. Because you're a homegrown business, you're likely to have a wealth of knowledge about your products and the industry. Make use of this in your company by providing tutorials and workshops. Integrate live chat or even the option to video chat with an expert into your website to increase its online presence.
There are other chances to put your knowledge into action by training your employees to create a seamless omnichannel experience. They can, for example, use social media training to share their knowledge with clients across social media channels while also increasing sales volume at the same time.
An omnichannel selling strategy can assist you in reaching more customers and strengthening their loyalty by ensuring that their interactions with your brand are consistent and easily available across all channels. In addition, it's a method that's a natural fit for small firms, because the levers and tools that can assist you in connecting your channels are already within reach.
How an Omnichannel Strategy Benefits Businesses
The definition of an omnichannel strategy is evolving, and it is no longer only a blueprint for large corporations and billion-euro companies to adhere to.
Instead, shoppers all around the world are stating that they anticipate an "Amazon-like" experience when shopping – even when shopping from tiny businesses. A website and ordinary customer service are no longer adequate for organizations nowadays; to remain competitive, they must go above and beyond their competitors' efforts.
Five reasons why businesses are Adopting an omnichannel strategy
Improve customer lifetime value
Customer service is prioritized in an omnichannel environment, and it's no surprise that customers prefer to do business with organizations that put them in the driver's seat.
It also shouldn't come as a surprise that retail executives believe long-term objectives are quite crucial. According to the Coresight survey, 53 percent of major European retailers believe that increasing lifetime customer value is a rationale for pursuing an omnichannel strategy, but only 34 percent of other retailers believe this is true.
Reach new customer segments
Businesses profit from implementing an omnichannel strategy because it allows them to reach new client segments. This benefit is virtually similar in importance to both major retailers and 'others' (48 percent vs. 45 percent), but both numbers should be higher because reaching new customers is critical to business growth in both sectors.
Increase operational efficiency
The benefits of implementing an omnichannel strategy may include enhanced operational efficiency and cost reductions for organizations of all sizes.
Customers' data is only collected once with an omnichannel strategy, rather than at every touchpoint, which saves organizations time and money.
Having a comprehensive picture also means that businesses won't have to worry about developing and implementing strategies for every marketing channel.
Increase sales
Increased sales are a wonderful benefit for shops that are looking to increase their earnings. According to research published in the Harvard Business Review, multichannel customers spend 10 percent more online than single-channel customers on average.
This is one area, however, where major retailers (42 percent) aren't as concerned as 'others' (57 percent ). It is apparent that major retailers are placing a high priority on long-term growth and that the benefits of an omnichannel approach are both strategic and structural.
Improve inventory turnover
The days of shops losing money because of things being out of stock may be coming to an end. Businesses gain from implementing an omnichannel approach because it gives them a better understanding of their inventory and the ability to fulfill orders from any location. Businesses will find it easier to optimize stock levels and build more intelligent replenishment methods if they adopt an omnichannel strategy.
Magellan Solutions is an
Omni Channel BPO
for SMEs
We have been in the industry for over 18 years and we curate our omnichannel contact center that works best for SMEs. The years of industry experience we possess enable us to serve tons of organizations across various industry verticals.
Magellan Solutions takes pride in providing excellent omnichannel outsourcing services for SMEs and businesses of any size.
We are ISO 27001-certified and HIPAA-compliant as this is our pledge to ensure we have the best security protocols when it comes to protecting your data.
Contact us today and let our Business Development Managers create the best omnichannel contact center solutions for your business. No matter what your requirements. Fill up the form below!
TALK TO US!
Contact us today for more information.