Running a business is not an easy task because you need to constantly give quality service to customers. They are the bloodline of the business that is why it is necessary to make them feel important. However, many customers are complaining every time they contact businesses because they are not able to talk with a real person.
This is simply because some businesses use an automated answering system and customers feel that it is inconvenient and impersonal. To avoid such complaints coming from customers, many businesses decided to change the technique by outsourcing call orders to a Philippine contact center. This service is designed to handle calls and meet the communication needs of the customers. The good thing is that real people are handling incoming calls and that means that it is not only limited to telephone messages.
The Philippine BPOs are offering a lot of services to businesses making their operation a lot easier. Inbound call service is one of those and it is essential for any company to invest in it. The answering service is commonly used in answering phone calls and taking messages. Such service is appealing to companies with many customers and callers and especially those who have customers who are uncomfortable speaking to an automated machine.
Outsourcing the answering service means that these people you choose to do the job can handle many duties just like a secretary. Yet, this is more efficient and cost-effective. Aside from answering calls, a company is also able to manage and answer emails from customers. It is important to ensure that the emails should be checked regularly so that all the queries and concerns from customers are addressed immediately and given appropriate actions.
Another feature included in the answering services is the live chat support. Most customers are visiting the website of any business and are using live chat to inquire. It can be a burden and a disturbance to a single employee tasked with handling live support to customers. However, through the answering services offered by representatives from the Philippine contact center industry, the burden of giving live support is alleviated by the team. This service is provided 24/7 that is why business owners can ensure that all the customers' concerns are dealt with even if they are sleeping.
Automated Telephone Order Taking
An answering service is also ideal for taking orders just like when ordering for pizza to be delivered to your home. Customers can speak directly to representatives who are responsible for processing your order. Some people think that ordering online would take a shorter time as compared to speaking directly to a person when it comes to placing an order.
The good thing about speaking directly to a telephone answering service is that it gives you the opportunity to provide your specific order. Likewise, the inconvenience of navigating through an online ordering form is eliminated. Through an answering service, it will be easier to monitor the sales.
The answering service is not only helpful for enhancing customer service but it also serves as a hub for technical support. Representatives from the answering service provider are well-trained to meet the unique needs of any businesses. They can assist customers even beyond the regular operation hours. Additionally, the answering service can also help in scheduling appointments and processing applications of customers.
Through the help of an answering service, there is a great possibility that each call would lead to a sale. That is why it is important to ensure that the contact center representative should be well-versed with the operation of the business. Likewise, handling the call properly and giving immediate action coming from a real person would spark the interest of the customer. It is recommended to any business, either big or small, to invest in an outsourcing answering service to ensure that their customers are given the time and attention that they deserve.
Order taking service improves customer relationships
A food chain offering 24 hours pizza delivery is one of the businesses reaping the benefits of an answering service. They prefer hiring a call center service to do the task. It reduces the tasks of the waiters and the managers, thus they can focus on doing the core functions in the food establishment. Likewise, they need not bother about the customers calling in for orders – instead, they can be more productive doing other things.
Nevertheless, some businesses believe that using the older procedures of receiving orders works best. The truth is that if the customers increase in number, it would be difficult to take calls and it would disappoint the customers. That is why to manage customer orders and ensure quality service, it is best to use order taking services. Choose a provider whose representatives can render the job efficiently and professionally. This way, customers will feel well-taken cared for and valued.
Hiring representatives from call center answering services gives customers options. At the same time, businesses can also expand their offerings. They can also offer variations of products and services. It is a great way of enhancing the relationship with customers by organizing the processes of order taking and handling calls from customers.
The benefits of outsourcing order taking answering services
Communication is one of the deciding factors on how a business can become successful. In order to satisfy customers consistently and stay ahead of the competitors, it is important to make sure that the order taking process is done in an efficient and courteous manner. By getting such services, the overhead expenses are reduced. The staff's performance is also enhanced because they're not too tired doing everything at once. Choosing the right contact center to provide the service, the business can enjoy the benefits.
Constant availability
Hiring a full-time staff to handle the phone line 24/7 requires a big amount of financial resources. Most customers are placing orders anytime they decide to – or even late at night. It is essential to take advantage of every opportunity apparent in a business to obtain consistent profits. Hiring an answering service from the Philippine contact center industry can ensure that every concern from customers is attended to right there and then.
A reduced overhead
The volume of orders is unpredictable that is why companies should be ready at all times. In-house personnel could not guarantee to take all the calls and orders especially if they come at the same time. This would mean a loss of sales and a decrease in revenue. To reduce the overhead cost and promote customer service, it is recommended to invest in this service. It will give any business owner peace of mind knowing that customers are given outright attention. Even if the cost of such service is expensive, you can ensure that no time is wasted.
Proficient and experienced support
Hiring proficient and experienced representatives to take orders can exceed your expectations. There are plenty of contact centers in the BPO industry and it is easier to find skilled workers who can do the job well. Taking orders is different from taking messages. It requires product knowledge, skills, and accuracy. Those are important to obtain the right details from customers and also important to provide the needed details to customers. Otherwise, giving an unsatisfactory answering service would mean loss of money, customers, opportunities, and the good reputation of the company.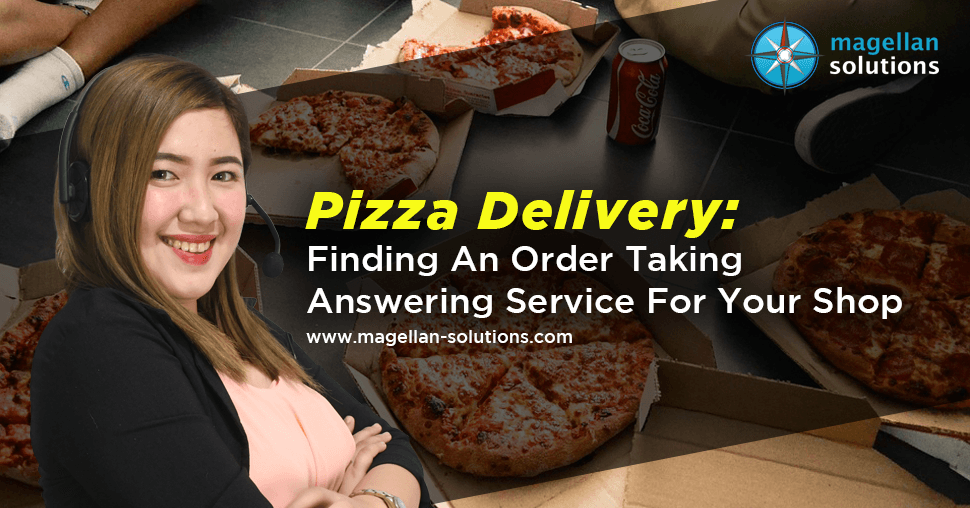 Choosing the best provider for your answering service
For a business to be successful, it must use an effective marketing tool. Some businesses consider the word of mouth. However, this marketing tool would not serve its purpose if the business is not giving customers complete support and letting them feel satisfied. Outsourcing customer support can be done by hiring a competitive call center that can help in handling customers' calls and queries.
Outsourcing this service provides plenty of advantages. Contact centers can customize the answering service according to the needs of the clients. They are also using state-of-the-art training facilities making their agents skillful and efficient. Hiring a call center representative is cheaper as compared to setting up a facility in your office as you need to purchase equipment that can handle a huge number of calls. Thus, it is necessary to know how to find the best answering service provider.
1. Look for options online. There are plenty of call centers in the Philippines providing order taking services. You can visit their website to know more about their services and you can inquire through live support. You should not worry about any call charges because they usually offer a toll-free number which customers can use to call them for free. However, before getting answering services, make sure you know the terms and conditions as well as other important details.
2. Compare the rates, expertise, and services. These criteria should be given proper attention to ensure you are getting the right provider. Find provider offering services in packages which helps you save money instead of getting the services you need individually.
3. Never compromise the quality of the service by getting a low rate. It is okay to pay higher rates as long as it is worth your hard-earned money. It is not only the services that should be checked out but the facilities as well.
4. Compare the services. The BPO industry in the Philippines has a wide selection of contact centers offering order taking services. Find providers having better facilities to ensure that they give high-quality service. Such service involves answering calls from customers that is why it is important that the agent should have good communication skills.
To avoid the inconvenience, the best thing to do is to outsource order taking services to a third party like Magellan Solutions. This firm offers various services for any type of business. In fact, the company caters to restaurants and food chains for the order taking services. Although the cost of outsourcing such service is expensive, it is going to be cheaper in the long run. Likewise, you can also ensure that all incoming calls are properly handled and answered.
Representatives handling order taking services should have outstanding capabilities. He should have a perfect understanding of the products and services that the client offers. Aside from excellent communication skills, the agent should be able to convincingly answer the queries and concerns of customers. Dealing with customers should be done patiently even if there is a huge volume of calls.
To ensure that your pizza delivery online business will succeed, the answering service of a contact center will be of great help. This will not only assist in building up returns but also in establishing a good reputation for the business. It makes you competent over other businesses in your area. It can also help in making customers satisfied. This way, there is a great possibility that satisfied customers will promote your business to their friends and family.
Moreover, an answering service outsourced to order taking call center can give you peace of mind. It is because you can ensure that customers are attended to even if you are away for important business matters. This means that your business is available to customers anytime because there is someone who will handle and manage the calls and inquiries 24/7. This will boost your business by increasing bookings and orders.
This service will spare a business and its employees from juggling too many tasks. In fact, many companies are switching to customer service because they know that it will do them well in promoting and marketing their business without compromising all other core functions. Thus, business owners can focus on other concerns such as growth and expansion. Invest now in order to take services and reap the benefits it offers while enjoying good returns on investment.