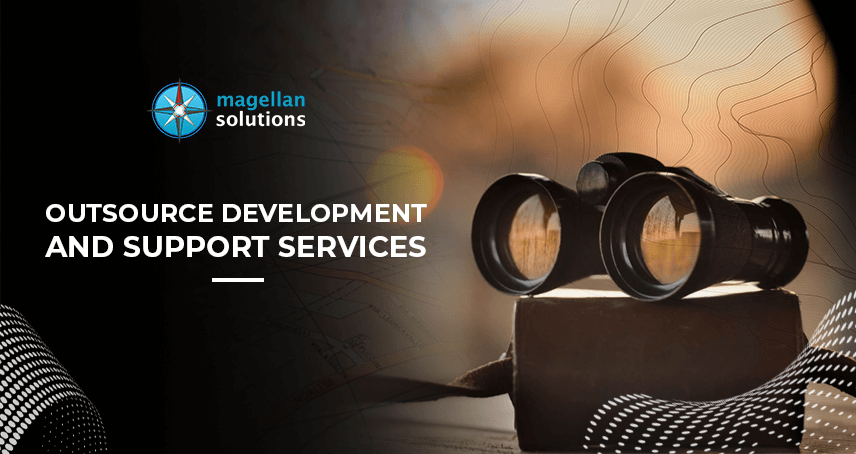 Outsource Development And Support Services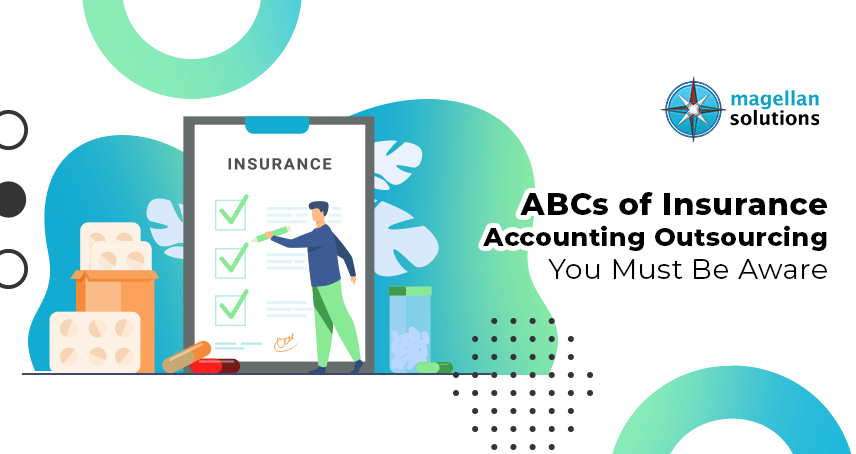 ABCs of Insurance Accounting Outsourcing You Must Be Aware
What are
omnichannel services?
Today's customers expect the most tech-savvy approach. Companies support multichannel customer engagement. Such channels are voice, email, or the web. It is challenging to support many channels at the same time.  A lack of integration creates: 
Repetitive information

Disjointed communication 

Frustrated customers and employees
Magellan Solutions offers nothing but a great customer experience. We have the tools to manage customer journeys across one or more channels.
Multi-Channel vs. Omni-Channel: What's the Difference?
Multi-channel environments provide users with access to a range of communication choices that are not always synced or connected, such as email and instant messaging. During an omnichannel experience, on the other hand, not only are there several channels, but the channels are also connected, allowing you to travel between them without interruption.
One of the most important distinctions between omni-channel and multi-channel experiences is the number of channels available.
However, not all multi-channel experiences are omni-channel experiences, and not all omni-channel experiences are multi-channel experiences. With fantastic mobile marketing, engaging social media campaigns, and a well-designed website, you may achieve success. However, if they do not collaborate, they will not be able to provide clients with an omnichannel experience.
All devices and platforms are taken into consideration when creating an omnichannel experience. An omnichannel experience encompasses all channels, platforms, and devices, as opposed to a multi-channel strategy, which may comprise only two or three channels.
The multi-channel experience is what most firms are putting their money into these days. They have a website, a blog, as well as accounts on Facebook and Twitter. They make use of each of these platforms to engage and connect with their clients. Despite this, the client still does not receive a seamless experience or consistent messaging across all of these channels in the vast majority of circumstances.
To provide an omnichannel experience, a firm must account for each platform and device that a customer would use to communicate with it — and ensure that the experience is as efficient and positive across all platforms.
In the retail industry, creating an omnichannel experience is very vital. The amount of product you sell will be determined by whether or not you have an omnichannel retail strategy in place.
Defining omnichannel customer experiences
When several marketing and service channels work together to improve the customer experience, this is referred to as multichannel marketing. When various channels begin to interconnect and collaborate, multichannel becomes omnichannel in nature.
If we look at it from the perspective of the customer experience, omnichannel means having a single, seamless engagement with customers across all channels, both online and offline. This can cover any touchpoints in the customer lifecycle, including websites, social media, live chats, follow-up emails, phone calls, and in-person support on the sales floor, among other possibilities.
Take, for example, a financial institution. Financial institutions should be able to provide you with assistance at any time of day or night through a variety of channels.
The idea is to accomplish this without requiring you to repeat yourself because they have documented, collected, and saved all of the information about your offline and online questions and inquiries. In addition, because they have a record of your interactions with the bank, they may easily upsell you on further services you may require.
Following the implementation of an omnichannel customer experience, McKinsey & Company saw an increase in product sales of more than 25% in just six months at a regional bank. Some loose ends between the bank's digital and traditional channels needed to be tucked away because the goal is to make a user's experience as smooth as possible.
Why Omnichannel Customer Service is Important?
Omni channel customer service is all about creating a more coherent, integrated client experience, free of restrictions no matter how a consumer reaches out to you. It permits a seamless transition between channels and has the same experience the whole way through.
For example, clients can hop from their PC to their phone and then stroll into a real store and enjoy similar services throughout the channels.
The ultimate goal of omnichannel customer support is merging every outreach method into one board to minimize siloed engagements.
Here are some significant factors that highlight the usefulness of multi-channel customer service.
Faster resolution rate: Omnichannel firms are capable of resolving client requests faster by employing digital tools and strategies which boosts the resolution rate as well as customer satisfaction.
Enhanced customer experience: When organizations engage across both online and physical customer care channels and give consistent support, there is a boost in customer experience.
Streamline customer journey for greater insights: Businesses can simply understand the client lifecycle better with conversation history and give customized real-time help.
Reduce customer churn: Customers expect a quick reaction and when they are entertained across their preferred channels in real-time, there is a considerable reduction in the customer churn rate.
The rise of
Omni channel customer service strategy
through AI
AI-assisted solutions meet your business needs and improve customer experience. We offer the perfect customer-centered AI. It can track across every digital and social touchpoint. 
So how do machine-learning bots help your customers better?
These bots let you

separate potential buyers from visitors

on your site. After filtering the potential buyers, you can start converting leads. You can then assign the best resource, be it another bot or a human. This resource would then shape the consumers' processing.

Our call center software isn't limited to AI. Even with AI, human agents still manage backend tasks. Both

humans and bots work hand-in-hand

in assisting customers with our services.

Our

tools

give a full view of both customer and employee engagement. This is backed by valuable data and insights.

Your initial bot interaction could have a shift. From an agent and then to a phone call with our sales professional. Our

AI-backed solutions are flexible

. It shares data not only with other bots. The data stored is already accessible to our agents for cross-checking. Everything is being presented and reviewed well before making your purchase.
Set expectations from our
omnichannel customer support
services
Businesses face challenges due to the lack of expertise. As a result, they focus on choosing a partner with extensive experience in the industry. 
Magellan Solutions are always backed up by the following:
Multilingual speaking agents
The Philippines has the top spot for business English skills. This is according to GlobalEnglish Corporation. This is because at least 90% are English speakers in the country. It has become a great advantage in the Philippine outsourcing industry. There are also many Filipinos who speak other spoken languages in the world.
Dynamic team
An offshore team in the Philippines usually consists of young individuals. Young individuals with fresh ideas, creative inputs, and solution-oriented when dealing with problems. This makes the country excel in many fields and makes us one of the top choices for outsourcing jobs. 
Efficiency
You don't need to waste any of your time. We take charge of setting up your operations and a suitable office for your staff. We also take advantage of the time difference as we offer a 24/7 working team. Even if you are resting, your business continues its operations with us.
Cutting operations cost
Cutting costs is one of the most common attractions. This is one of the many reasons why industries decide on offshoring their operations. The pricing for staffing offshore is also cheaper. This is in comparison to business process outsourcing.
Government support
The government has been an integral part of the BPO's success in the country. It has backed the industry up for over 25 years already.
Top
omnichannel customer experience solutions
in the Philippines
Our channels empower users and boost their confidence through customer service. 
Live chat

Voice

Web

Social media
Looking for an outsourcing location? Do you need up-to-date technology and a rich talent base? The Philippines could be on your top list!
Fill out the form below to get a free 60-minute consultation.
TALK TO US!
Contact us today for more information.