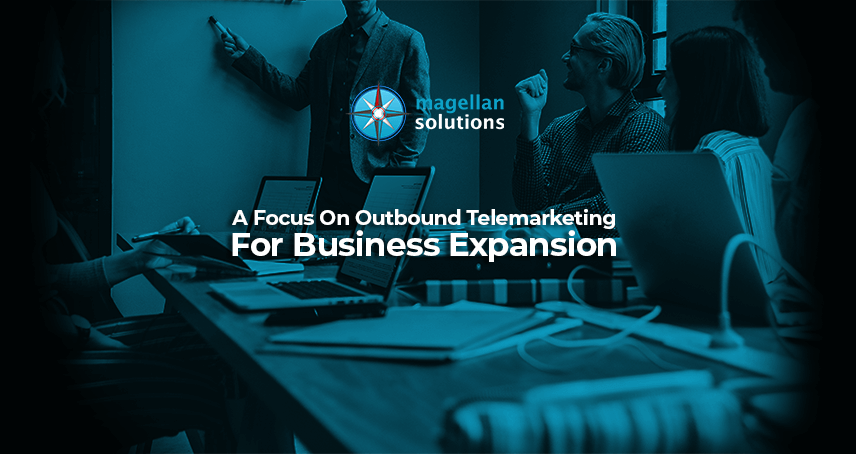 A Focus On Outbound Telemarketing For Business Expansion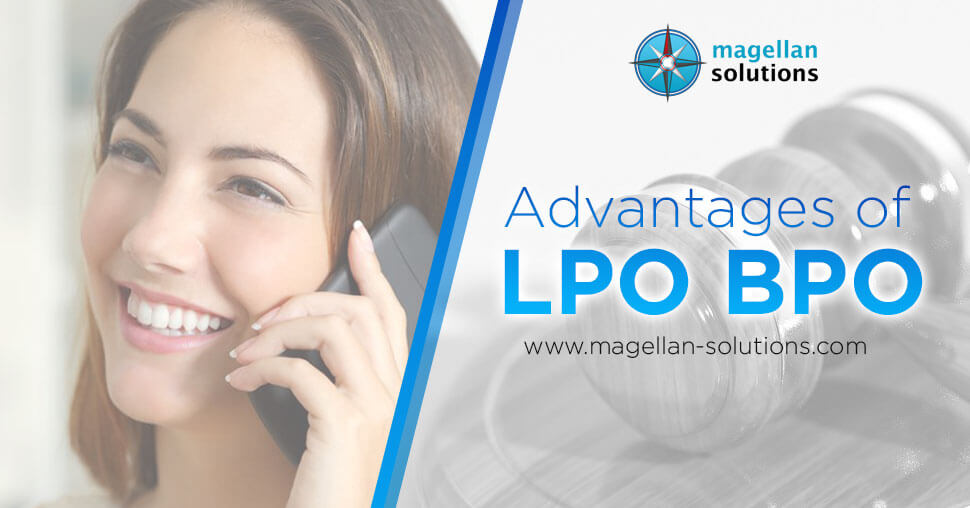 Advantages of LPO BPO
Factors You Should Know About Customer Service Outsourcing
Customer service outsourcing is a strategy to improve customer retention. Top businesses succeed due to a lot of reasons and among them is good customer service. But how do we gauge that customer service plays a vital role in business? We can base it on numbers. 
What
Percentage
What does it mean? 

Customer Service Expectations

81% 

54%

Americans report that businesses either meet or exceed

In the global context, consumers have higher customers service expectations than last year customer

r Service Industry

64%

People worldwide believe that customer service is improving as a whole customer

r Feedback

54%

People across the globe believe that companies should do something about their customer's feedback  

Customer Experience

600% – 1400%

Lifetime value of a customer experience promoter to a company

Brand Loyalty

96%

Consumers that factor in customer service to stay with a brand
This only shows that customer service is an indispensable tool for any business. Industry players do customer service outsourcing and they reap tons of benefits. Such as better customer handling and retention. 
That does not mean small to medium businesses cannot take advantage of this smart move. You can but do not let these numbers fool you into jumping to outsourcing. Like any other smart business strategy, this is a calculated risk. 
You should ask the right questions before you outsource your customer service. Good thing you can use this guide tailored for a business like you.  But first things first. 
What is
Customer Service Outsourcing
? 
This is a process where you outsource a specific area of your business operation. In this case, your customer service, to a third-party operator. You farm out tasks to these outsourcing providers to handle your customer service. 
This may sound too simple for such a great contributor to your business growth. There are three ways to outsource your customer service. This leads us to the next question.
What are the Three Types of Customer Service Outsourcing?
You outsource customer service to a provider near you. They could be in the same state or even in the same city. Depending on how they provide services, you may have to train and reserve office spaces for the staff they will provide you. As you can monitor their performance, you can ensure that their CRM suits your business. 
This means you outsource customer service to a third-party provider in the same continent or country. This sounds ideal as you may have the same culture, same accents, and same understanding. Especially on how you handle your customers. Plus factor is you can visit their location as necessary to improve your collaboration.
This just means you outsource to a provider a thousand miles away. They will handle the recruitment and training of the staff they provide you. As well as maintaining call center software, infrastructure, and day-to-day operations management. They also have their dedicated offices in their home country for an optimal work environment. 
Benefits of
Customer Service Outsourcing
For small to medium businesses, you would rather spend on things that have a great impact on your earnings and profit. These profits are of course driven by the good flow of customers and how you keep them. Which is all up to your customer service and client relations management. 
Added Flexibility 
When you outsource, be it inshore, onshore, or offshore, you combine their skills with your overall operation. Which in turn gives you the flexibility to handle your CRM. It also adds extra support when you need it. This is a game changer, especially for businesses that have seasonal spikes in customer flow.
Access to Qualified Talents
Outsourcing providers have skilled and qualified talents you can get your hands on. They are equipped with the educational expertise and experience necessary to deliver quality service you can imagine. 
Saves you Time and Money
Hiring in-house customer service representatives is a tedious task. Remember, you are responsible for the recruitment process, their training, and the equipment they need. In addition to that, their base salary and benefits. 
Which must be adherent to industry standards. The time and money you would spend on these would be minimized. Savings you can better invest directly in your business growth. 
Round the Clock Service
Outsourcing providers can offer you flexible working hours. You can choose to avail their service 24 hours a day, 7 days a week, 365 days a year. This means no customer is left unattended. Their needs are met with the highest customer service quality you can offer. 
Reduction of Management Pain Points
Your chosen outsourcing provider has experienced human resources staff to ensure that their agents are the best for your needs. They also have management personnel like team leaders to ensure your desired KPIs are met. 
Focus on Business Development
Customer service is vital, yes but this is not a core competency. When you outsource this operation, you can focus on things that matter to your business. Such examples are the development of your products, improving your services, and conducting sales.
It is good to note that these benefits are not entirely true among the three ways to outsource. It is always up to you to weigh in what is the most effective way to outsource which could lead you to reap all these benefits. 
Why is Offshore Customer Service Outsourcing the best for you?
To outsource your customer service to an offshore provider may sound intimidating and challenging. To help you reach a smart decision we list down the pros and cons of this proven business strategy. 
Pros

Cons

Lower Costs

Running a dedicated call center offshore has been proven to drive down costs. These are recruitment and training of staff, office equipment, and technology for efficient call management. 

Language Barrier

Offshore staff may lack English fluency, cultural knowledge, and compatibility to provide support to your customers. 

Staffing Issues Elimination

Your offshore service provider will handle all the hiring processes. As well as training, upskilling, and management of the team. 

Business Control Decline

This is quite challenging when you choose to outsource offshore. It is difficult to monitor quality assurance and apply policies to improve the whole operation. 

Online All the time

Depending on your requirements, you can opt for a running 24/7 customer service. No customers are on hold. No queries go unanswered. 

Lack of Company Knowledge

Offshore staff may have no in-depth knowledge about your business value and ethics. Plus the service quality is in line with your business standard and reflects the company culture. 

Efficient Call Volume Management

Customers come in depending on the season. You can scale up or down as the season dictates. 

Focus of Customer Service Agent

Depending on your requirements, your outsourced staff may not deliver 100% attention due to other accounts they handle. This could lead to inferior customer service dissatisfaction. 

Business Continuity

There is no downtime when you outsource offshore. This will provide your customers with 24/7 availability and smooth workflow. Your business is with them anytime of the day. Anywhere they need your assistance.

Security and Privacy Concerns

Client information could be lost due to gross negligence and may be less secure. 
If you examine it closely, the pros outweigh the cons of customer service outsourcing offshore. The good thing about the cons of outsourcing offshore is, you can minimize or eliminate them all. 
How? By simply choosing what country is the best to outsource. Then zoom in on the best provider you can get. 
Philippines vs. India: Which one is the go-to for
Customer Service Outsourcing?
The Philippines and India are the top players when it comes to global outsourcing. India boasts its IT infrastructure. This explains why they are the go-to for services that are IT-related. While they also provide customer service to Western clients, language barriers and cultural incompatibilities is a hurdle most businesses cannot overlook. 
For the Philippines, there is no denying that the whole business processing outsourcing flourished due to customer service outsourcing. This only shows that the Philippines has the best human resources and technology to deliver stellar customer service to clients all over the world. 
It is good to remember that 70% of clients that outsource customer service to India transferred to the Philippines in 2014. This only highlights the formidable strength of the country when it comes to customer service deliverables. 
The Philippines won't be dubbed as the Call Center Capital of the World for nothing.
How to Outsource Customer Service the Right Way
in the Philippines
Outsourcing is a vibrant industry in the Philippines. Thus you can expect that a lot of outsourcing providers are here. Best to keep in mind that there is no one-size-fits-all when it comes to outsourcing. These are the guidelines to outsource customer service the right way.
Know your business situation
It is never a smart move to jump toon the outsourcing bandwagon without studying your business situation. Whether you are going through a rapid change or stunted growth, it is best to understand how customer service outsourcing will impact your business. 
Decision makers and the management shall be in unison to outsource. Consultation should happen within your business, among the management and the sales team at best. This will give you a clear view to set your requirements when you outsourced customer support services. 
Best to have lots of options
There are tons of customer service outsourcing providers in the Philippines. They have their respective core strengths and weaknesses. This is where your set requirements can help you. Good thing with outsourcing providers in the country, they are used to providing for global clients. 
Some providers are great for high volume. Some are good for in-depth and varying customer service situations. Also, you need to consider their staff's customer care experience, English proficiency, and ease of training.
Ask for KPIs
When you shortlist your outsourced customer service providers, ask for their industry experience. Best to look closely at their experience with the same business model as you. You can zoom in on their average handle time, first contact resolution, and other metrics that will show you their productivity. 
You can also learn how they monitor quality assurance and how many calls they take into account. 
Check their Added Services
Customer relations management could mean a lot of things. They can provide you with call recordings for you to know your client's pain points. Which you can work around to minimize and improve your service quality.
Consider their Information Security Systems
When you outsource customer service, you also provide them with your client's sensitive information or vice versa. This is where certification comes in. You have to be aware of globally recognized standards for information security. 
Global standards are GDPR, ISO 27001, and HIPAA. Look closely if they bear these certifications. Plus if a quality management system is in place and closely followed. 
Customer Service Outsourcing Pricing
: Do the Math
Customer service outsourcing pricing varies even in the same country. This is because outsourcing companies in the Philippines factor in a lot of things to come up with the total price. For starters, the hourly rate of customer service representatives in the country starts at $6 to $8. This is a significant difference compared to Western counterparts that start at $22 to $40. 
Magellan Solutions: Top
Customer Service Outsourcing
Provider
We are 17 years in the industry that provides stellar customer service to clients worldwide. Magellan Solutions provide high-quality talents to handle your CRM at best. We maintain quality assurance with our trained and skilled implementations team to ensure that your KPIs are met. 
We offer flexible pricing that fits your budget with no hidden costs. Avail of our free trial to experience our expertise. Fill up the form below for your free 60-minute business consultation!
TALK TO US!
Contact us today for more information.