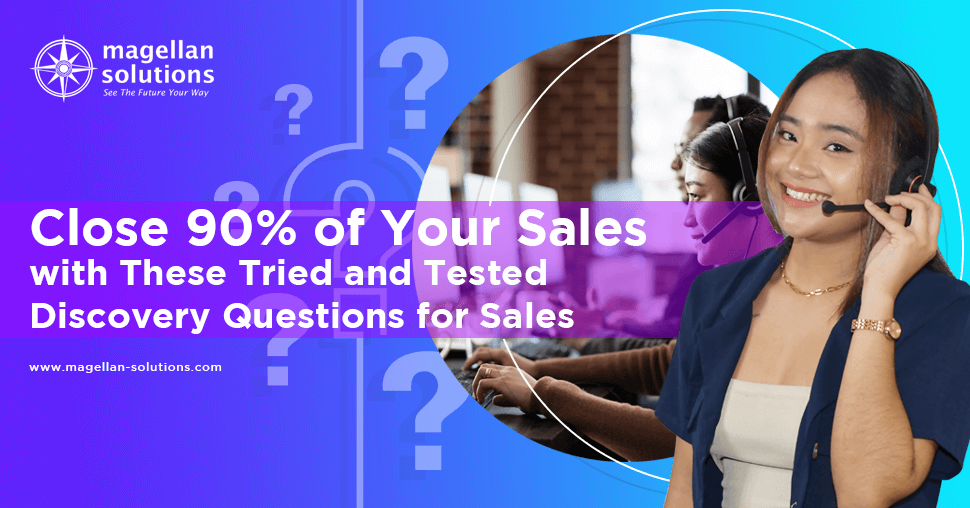 Close 90% of Your Sales with These Tried and Tested Discovery Questions for Sales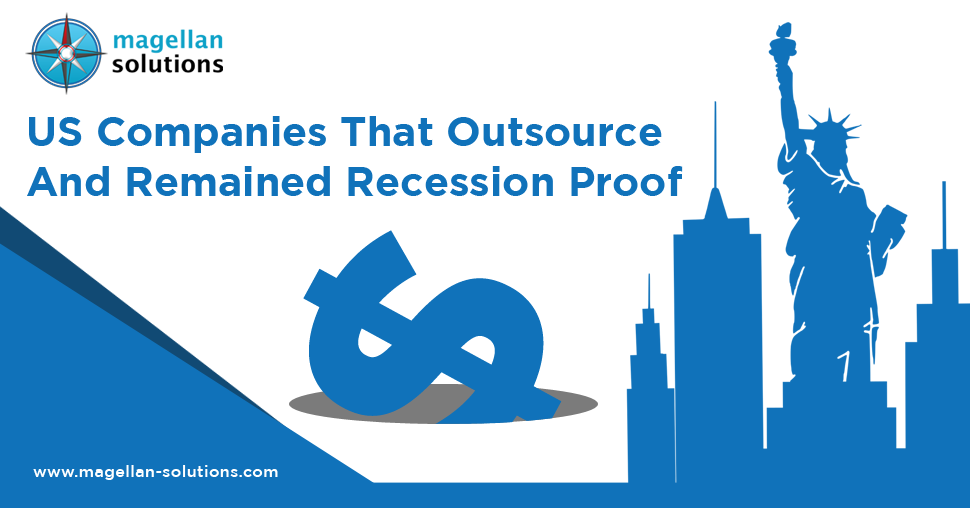 US Companies That Outsource Jobs to Foreign Countries
Where are the Industry's Top Outsource Staffing Locations?
At some point, a workforce is needed as the firm grows, so the HR team plays a significant role in recruiting and hiring people.
However, recruitment and training alone can be costly, especially for small businesses. With this, staff outsourcing becomes a vital part of the hiring process.
Why Outsourcing?
Outsourcing is a strategy in which a business gets a third-party team to assist in executing different activities.
Some people think that staff outsourcing services require a lot of money. But the truth is that it is not. It saves you money on labor, makes work more efficient, and gives a firm a competitive edge.
So okay, we know what outsourcing is, and we also benefit from it. However, where can I outsource if I need extra staff? Well, we got some answers for you!
Top 5 Outsource Staffing Locations
Outsourcing staffing is known to be an economic driver for a lot of countries, especially during the pandemic. There's even a debate about which country is the top or best provider. However, the answer to that depends on your business needs since each country has similarities and differences.
Some outsource staffing locations rule the world in the outsourcing industry. And what makes them unique.
India
India is known for its low-cost outsourcing. It's leading in providing back-office and customer service assistance, especially in the information technology and infrastructure industry.
By hiring people in India, companies can cut their capital costs. It is because outsourcing fees are low. Despite this, performance remains the same since they use hi-tech tools to improve the quality of their work.
Here is the only catch. Businesses must know privacy and security laws when outsourcing staff in this country. A non-disclosure agreement (NDA) must be made to ensure that data is kept safe.
Philippines
With a literacy rate of over 95%, the Philippines is known as the powerhouse of the BPO industry worldwide!
Aside from Filipinos having high English fluency, it also offers affordable labor costs. The government also fully supports BPO companies since this industry contributes significantly to economic growth.
Most of the time, customer service, data entry, and administrative tasks are outsourced in the Philippines. Australia, the United States, the United Kingdom, and New Zealand have the most businesses that hire workers in the country.
Poland
Poland is one of the fit providers of developers for software development.
Business owners have confidence in outsourcing to this country. Why? Because they follow the IP Protection and Data Security that complies with US and EU Standards.
What's good about staff outsourcing in this country is that there's little to no time difference between countries that usually outsource with them. IT outsourcing is one of the secure and long-term investments in Poland. This country is the home of the world's high-performing programmers.
Malaysia
Malaysia is known for its technical expertise in Information Technology (IT) and logistics.
It's a fast-growing outsourcing location. Its increased digital capabilities placed third in the Kearney Global Services Location Index in 2021. This country may have issues when it comes to political stability, but there are government initiatives to make the outsourcing hub grow.
The Malaysia outsourcing industry caters to a wide range of services like Business Process Outsourcing (BPO), Information Technology Outsourcing (ITO), and Knowledge Process Outsourcing (KPO).
Mexico
Outsourcing businesses choose Mexico as their partner because they know English well. Customer service in the e-commerce industry, human resources, accounting, and design engineering services are some of the most in-demand services in this country.
Mexico has a stricter law when it comes to outsourcing, though. To protect the benefits of both the agency and the employee, the government requires all outsourcing companies to register and pay all applicable taxes.
Large companies choose to outsource staff in Mexico because of low staff attrition. Since there's a low attrition rate, outsourced workers can start and finish the project.
Similarities of Outsource Staffing Locations
Now that we know their uniqueness to one another let's look at their similarities.
Cheap Investment, High Return
Staff outsourcing is cheaper than going through the recruitment process.
When you outsource, you can avoid costly training and paying high for highly skilled people. Also, you can ask your outsourcing partner to prioritize long-term hires, reducing your turnover costs.
Aside from the recruitment process, they can also take charge of the payroll and compliance procedures. This allows you to save on administrative and overhead costs.
Workforce Flexibility
One of the benefits of outsourcing staffing services is workforce flexibility.
Through outsourcing, getting temporary workers is possible. How? Hire people without the binding contract of continuous employment. This means you can increase or decrease the staffing depending on your needs.
How To Choose the Right Outsource Staffing Locations for My Business
Whether your firm is well-established or just getting started, it's essential to consider a few things when choosing the right partner. As a guide, here are some questions you can ask to know if an outsourcing staffing company is the perfect match for your firm. Businesses that outsource to us often find these queries helpful.
Is the outsourcing partner able to fill the position needed?
If you require specific skills to fill the job, partnering up with an agency hiring employees in this category is ideal. Outsourcing agencies that hire targeted individuals based on their skills have a high chance of recruiting more qualified individuals.
How long have they been in the outsourcing industry?
Always consider the track record of the outsourcing agency. Their business experience and track record will reveal a lot about them. Therefore, before giving them your sweet yes, do a background check. Research their previous customers and look into reviews and feedback!
What is the rate of the outsourcing agency?
Businesses are into staff outsourcing because they want to save on expenses. Ask about their payment structure to ensure that you share the same goals. Make sure that the staffing agency is transparent with its fee and that there are no shady hidden charges.
How broad is the talent pool of the outsourcing agency?
An agency with access to a more extensive network of candidates is likelier to get the right people suitable for the job. If they have a large talent pool, applicants are sorted into groups based on their skills, job experience, personality, etc. This makes it easier to find applicants who can meet your needs.
Magellan Solutions: An Outsource Staffing Company
At Magellan Solutions, we invest in recruiting hardworking individuals who are passionate about their craft.
Our staff leasing services ensure our clients are happy! We provide them with their specific needs to help them grow. As a leasing company, we aim to assist you in reaching your goal.
So, if you need help with the workforce, message us! We can help you find talents that can be assets to your company.
Call us now through our toll-free numbers!
TALK TO US!
Contact us today for more information.